"There wasn't a moment that he didn't connect with someone; if that it isn't the mark of a great performer, I don't know what is."
Not too long ago I was barely 23 years old and attending my very first concert; that concert was the last stop of Jon Bellion's Glory Sound Prep tour and for reasons I can't comprehend but remain eternally grateful for, it was in Baltimore, at Pier Six Pavilion to be exact. For the first time since that night, I returned to Pier Six for what ended up being perhaps the best show I've seen this year. English punk icon in the making, YUNGBLUD brought his world tour to downtown Baltimore, with rising stars Sophie Powers and The Regrettes joining in support.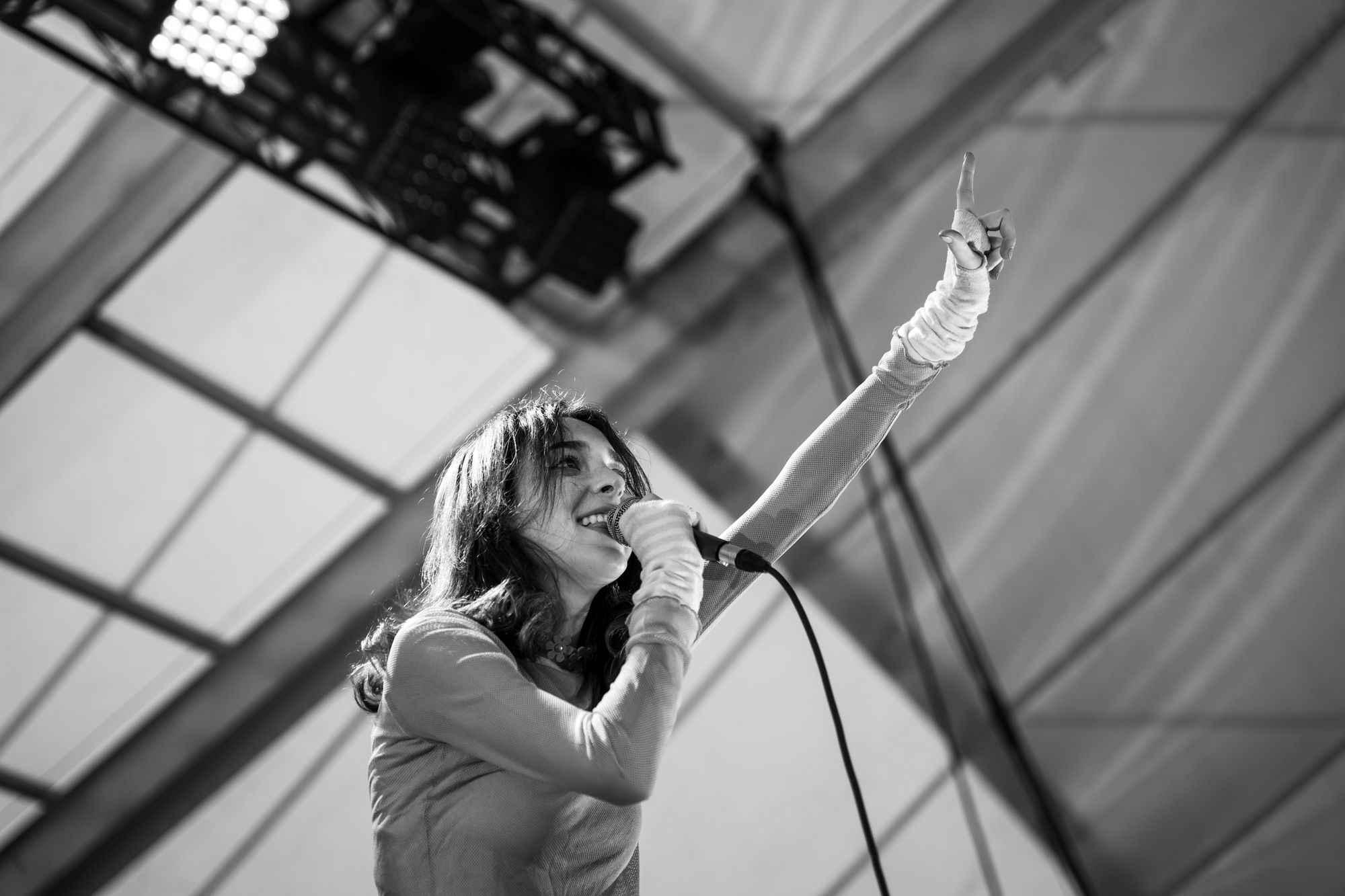 I'll be honest, I'd never heard the name Sophie Powers heading into this show; so, this set came with absolutely no expectations whatsoever. Regardless, I was impressed, Powers' music presents an intriguing juxtaposition, blending darkling techno-tinged beats with a bitingly sensual sense of blasé; all while bouncing across the stage, clad in bubblegum pinks and oranges, it's a sight to behold.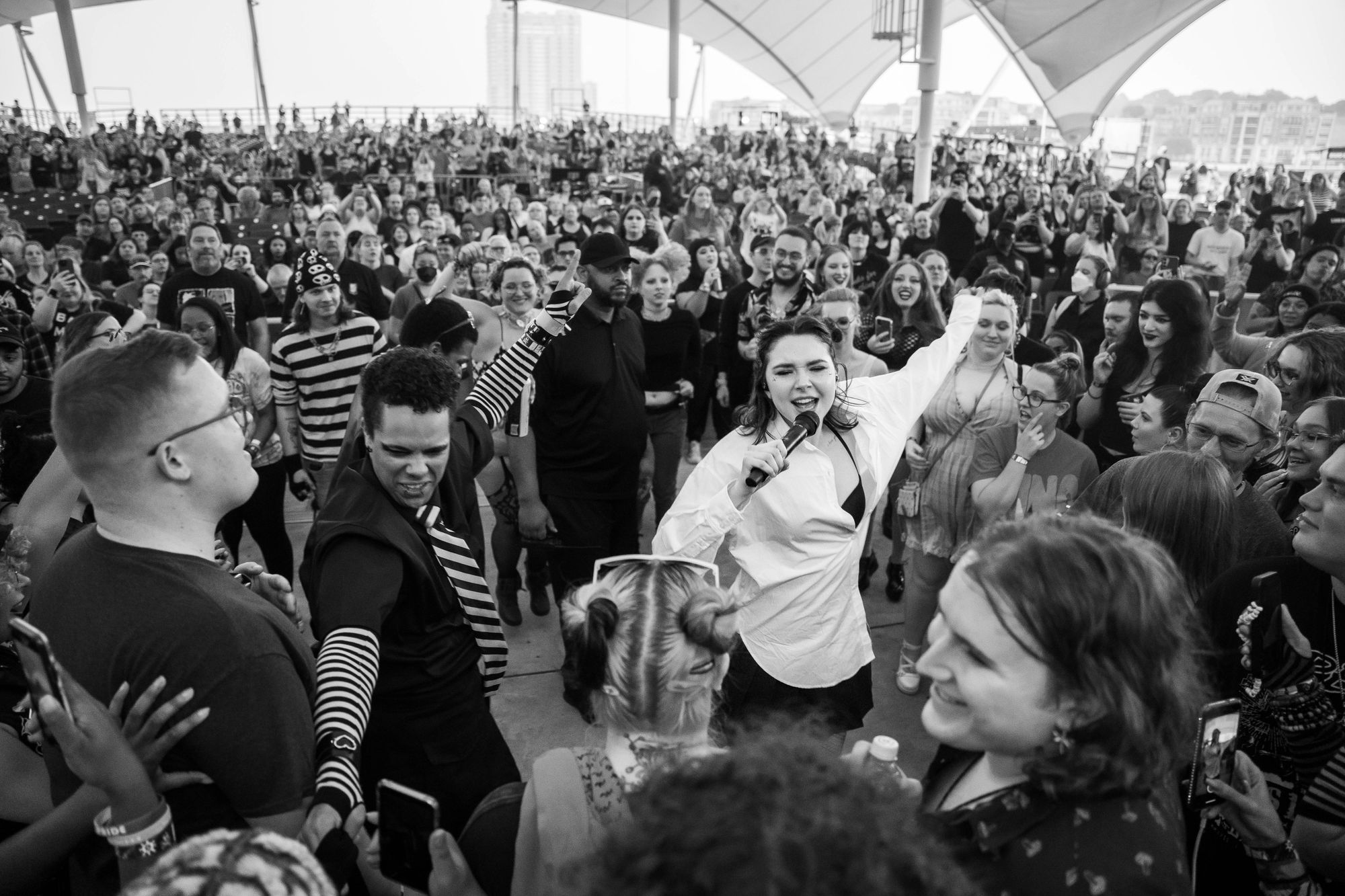 As for act number 2, I realized quickly how familiar I was with their music. Like [Powers] I'd never heard of the band, but like many other opening acts I've come across, The Regrettes' music has been more than present in my streaming. By far one of my favorite moments of the show happened when lead vocalist Lydia Night marched out into the crowd and proceeded to dance and sing in the middle of what was perhaps the kindest mosh pit I've ever seen.
While the openers were both great in their own right, the closer is the closer, and this one was a damn showstopper; YUNGBLUD is without question the best performer I've seen this year, and to be totally honest, I'd put hm up there with some of the better overall. Start to finish this man was full steam, kickin' and sprintin' across the stage, for no less than 90 minutes; to say I was impressed would be a vast understatement.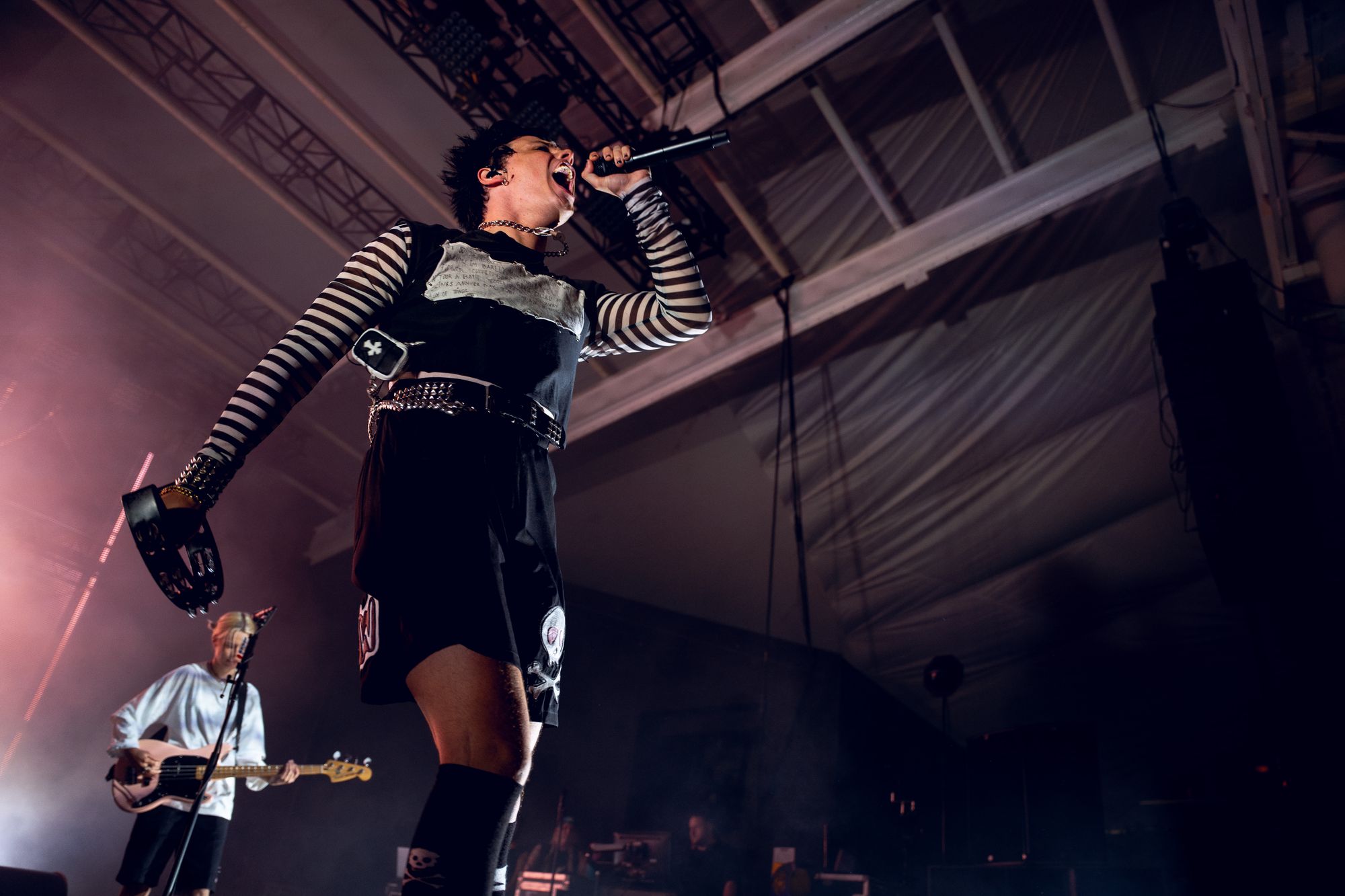 That effort permeated every second of this set, in between each and every song [YUNGBLUD] took the opportunity to truly and authentically engage with the audience. There wasn't a moment that he didn't connect with someone; if that it isn't the mark of a great performer, I don't know what is. From a man versus crowd scream off, to a couple of kids singing along on stage, and my favorite moment of the night, watching [YUNGBLUD] belt out "Fleabag" from the middle of the crowd, surrounded by a sea of swaying harmony.
What a show this turned out to be; my first trip back to Pier Six was one to remember, and if the next one can top this, I'll consider myself amongst the luckiest men around. This certainly won't be my last time seeing YUNGBLUD live; the man is simply too incredible a performer to see just once.
---
Full Gallery Below!
---