"The unrivaled musician solidified the clearly apparent notion that they are among the best live performers working today, pouring every ounce of their soul onto the stage, and leaving no stone unturned."
Two weeks, two amazing shows! This past Saturday, I found myself once again at The Anthem in DC; as Tash Sultana's North American Terra Firm Tour made its stop in the nation's capital. This one was pretty damn cool if I'm being honest. I've been a Tash Sultana fan since the bedroom recording days back in 2016 (moment of silence as I realize that was 6 years ago), but this was my first time getting to see them live; and I can assure you it was everything I expected and so very much more.
With just two acts on the bill, the wait for Tash wasn't long at all. Opening up the show was fellow Australian and singer-songwriter Josh Cashman. As the lights went down for our first performer, excitement rippled through the crowd; Then [Cashman] strolled out of the shadows and onto the stage, turning the buzzing whispers to blaring screams in the blink of an eye. The talented young singer, not one for wasting time, got straight to work, ripping through a lush rendition of his single "Dandelion". I really vibed with this song; his vocals on the chorus especially, reminded me a lot of Ocean Alley vocalist Baden Donegal; another Australian! I don't know what they're putting in the water down under, but these Australian musicians are on a whole different wavelength. There's a certain psychedelic fluidity that seems to permeate a lot of their music, making it downright intoxicating at times.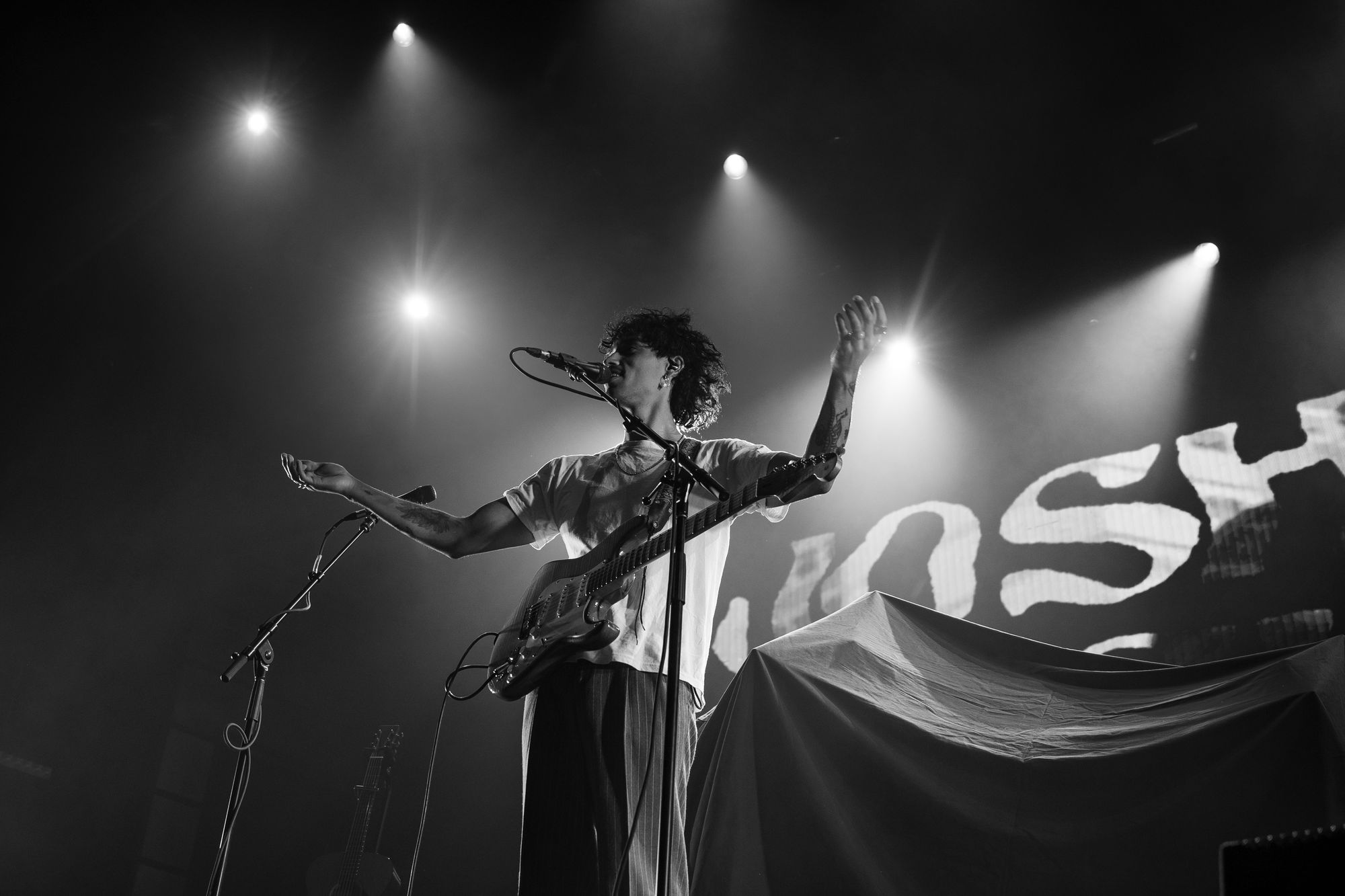 My Australian obsession aside, Cashman's time on stage, though short-lived, was a pleasant surprise. As he introduced himself after first song [Dandelion], the crowd made thunderously clear, they knew exactly who he was already; and for good reason. The man has great energy, he just comes off as a good dude, a genuinely kind and humble soul, who just happens to make pretty dope music. From the sweet song about his adolescent pornstar crush ("Blue Eyes") to laid back jaunts about growing older ("Twenty-Five"), and shimmering bops that fly just close enough to the sun ("Dopamine", "Summertime Daydream"), Cashman set the vibes for the night just right. The short but stellar set gave us all a taste of euphoria that only left us hungrier for the next bite; and though we would have loved to hear more from the rising singer, our headliner made sure not to keep us waiting.
It was for the first time, as Tash Sultana jogged onto stage, that I understood why my peers always stress to me the importance of earplugs. Though not even the melting of my eardrums would've stopped me from experiencing Tash's greatness up close. As they stepped onto a platform entrenched by instruments, the lot of us foaming at the mouth for what was about to happen, I could feel the beads of sweat forming in my palms. Then, without hesitation, Sultana slammed down on the beat pad, simultaneously sending every one of us into a glorious frenzy.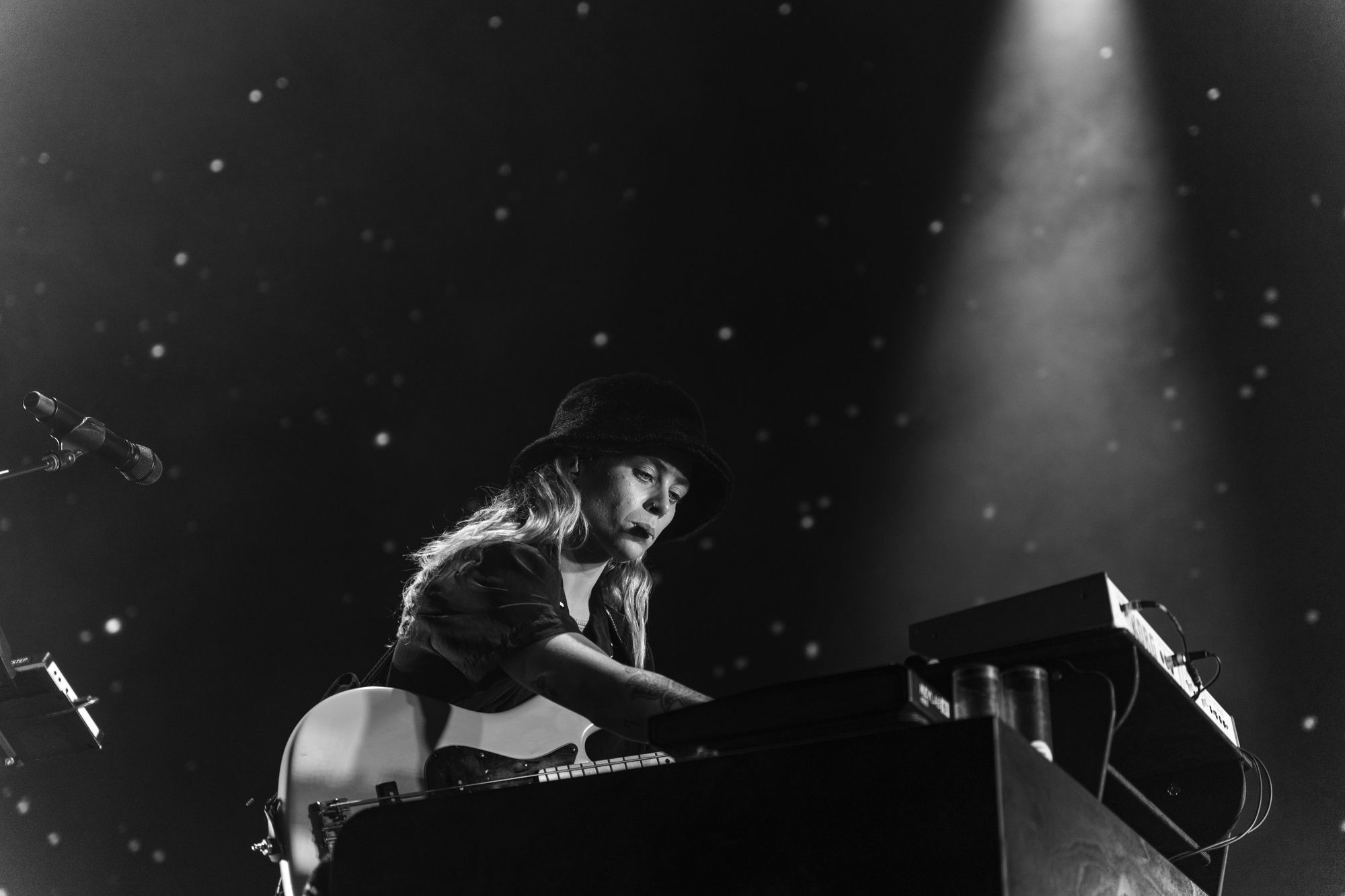 This performance was without a doubt one of the most impressive things I've ever seen. The feeling of seeing Sultana literally build every song from scratch, with nothing but the pads and instruments around them was nothing short of surreal. Though we all'd seen it a million times on YouTube, it just doesn't come close to seeing the genius in person. I mean, to be that good at that many instruments, and to be able to bring them together, is just unfair; from guitars (don't even get me started on the solos!) and flutes, to drums, keys, and even trumpets, [Sultana] showed us effortlessly, what a true virtuoso looks like.
On top of this all, the setlist was flawless; though I expected to hear the hits from Terra Firma (it being the Terra Firma tour obviously), I tried not to have expectations regarding what else we'd get to hear. Weaving back, forth, and in between, Sultana played to every level of their catalog. From Flow State classics "Big Smoke" and "Mystik", to Terra Firma hits like "Pretty Lady", "Greed" and "Dream my Life Away" (joined by Josh Cashman), each track sent the crowd a little further over the edge. It was the original star-making hits ["Notion" and "Jungle"] however, that drew us all into complete and utter rhapsody; painting the room with elysian echoes, as our souls ascended to the vast above. It's always great when the artist plays the older stuff; for core fans those are often the songs that hold the most meaning and memory attachments. Sultana made sure to show her appreciation for their fans in more ways than one; taking the time to acknowledge the beautiful diversity of their fanbase, wish audience members happy birthday, and imploring us all not to lose sight of the light at the end of the tunnel.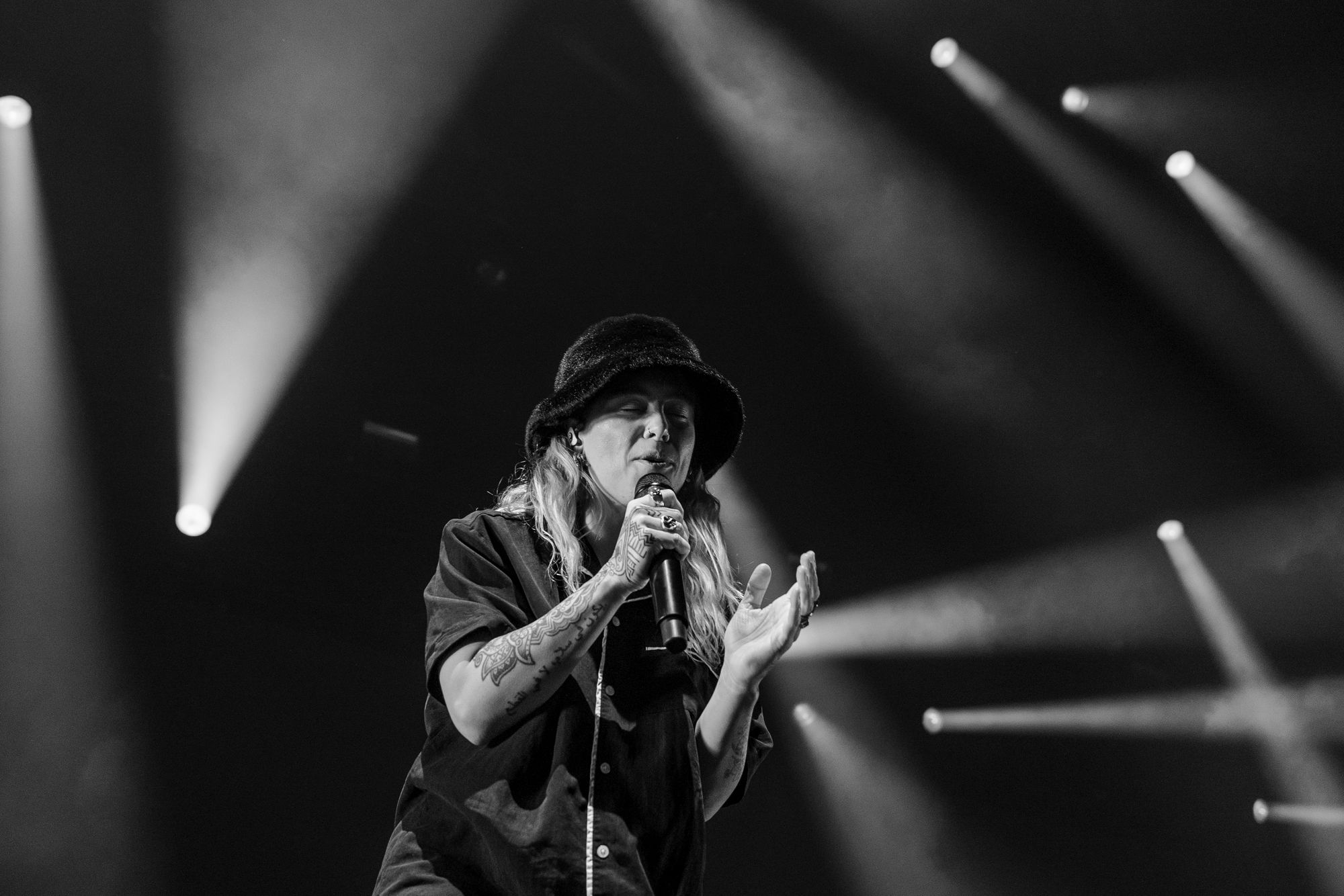 Somewhere along the way The Anthem saw its second mid-show standing ovation in as many weeks. The stunned musician tried twice to quiet the deafening shower of love and appreciation to no avail; the floodgates had been opened and the people would not be denied their gratitude. So [Sultana] stood for what felt like an infinite moment, as the showstopping applause reached higher and higher, scraping the rafters for all the magic it could find.
Closing out the show with a flurrying rendition of "Blackbird"; the unrivaled musician solidified the clearly apparent notion that they are among the best live performers working today, pouring every ounce of their soul onto the stage, and leaving no stone unturned. I gather it won't be long before we're calling Tash Sultana an icon; but for now, we can only imagine, what this already magical performer will grow to be, knowing the legacy so far shines so bright.
Check out the full gallery of moments below.
---