"With my eyes closed, the similarity is striking. Though there will only ever be one Bowie, there's something special about seeing the effects of his influence in real-time."
This past Friday I got the chance to attend a pretty cool show. Bringing a little bit of Hollywood stardom to Baltimore was award-winning actor Michael C. Hall, as a member of the band Princess Goes to the Butterfly Museum. I won't lie and say I'm a huge Dexter fan, but I've seen a few episodes and I'm familiar enough to know how successful the show was and how skilled the actor is. Alongside bandmates Pete Yanowitz and Matt Katz-Bohen however, Hall has let loose another strand of his artistry. The headlining trio were joined by openers Lorelei K and DJ Naeem.
I somehow managed to walk right past DJ Naeem without even realizing it (as you'll notice in the photo below); as he spun from the floor rather than the stage. Nonetheless, the hometown DJ provided a solid foundation for the night, dousing the crowd with good vibes as they funneled into the venue. Hopefully I'll be seeing the DJ around for some time to come; after all the town is only so big, and we need all the light we can get.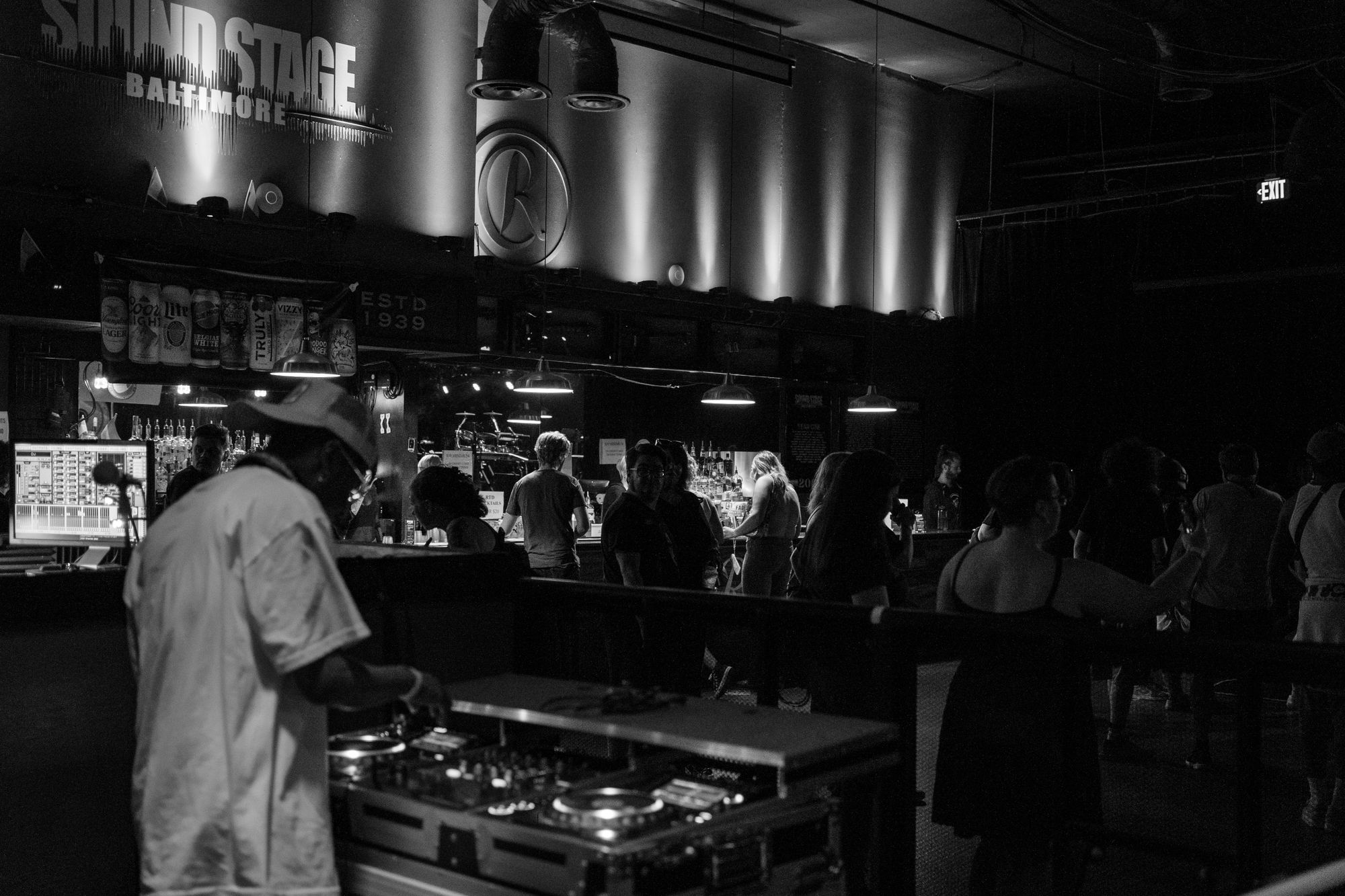 First on the stage, Lorelei K's set got off to a rocky start with technical issues. The crowd however, made sure with their own voices, the show would go on, screaming and cheering for the talented singer; and after weathering the initial storm, K's performance went on without a hitch. Not unlike the headlining act, there's an ethereal sense of cinema in [K's] music. Her darkling brand of Avant-pop is accentuated by a voice that borders between angelic and haunting; an altogether impressive contradiction that translates just as well live as it does through earbuds and laptop speakers. After this performance I'll surely be adding some Lorelei K tracks to my more drama leaning playlists.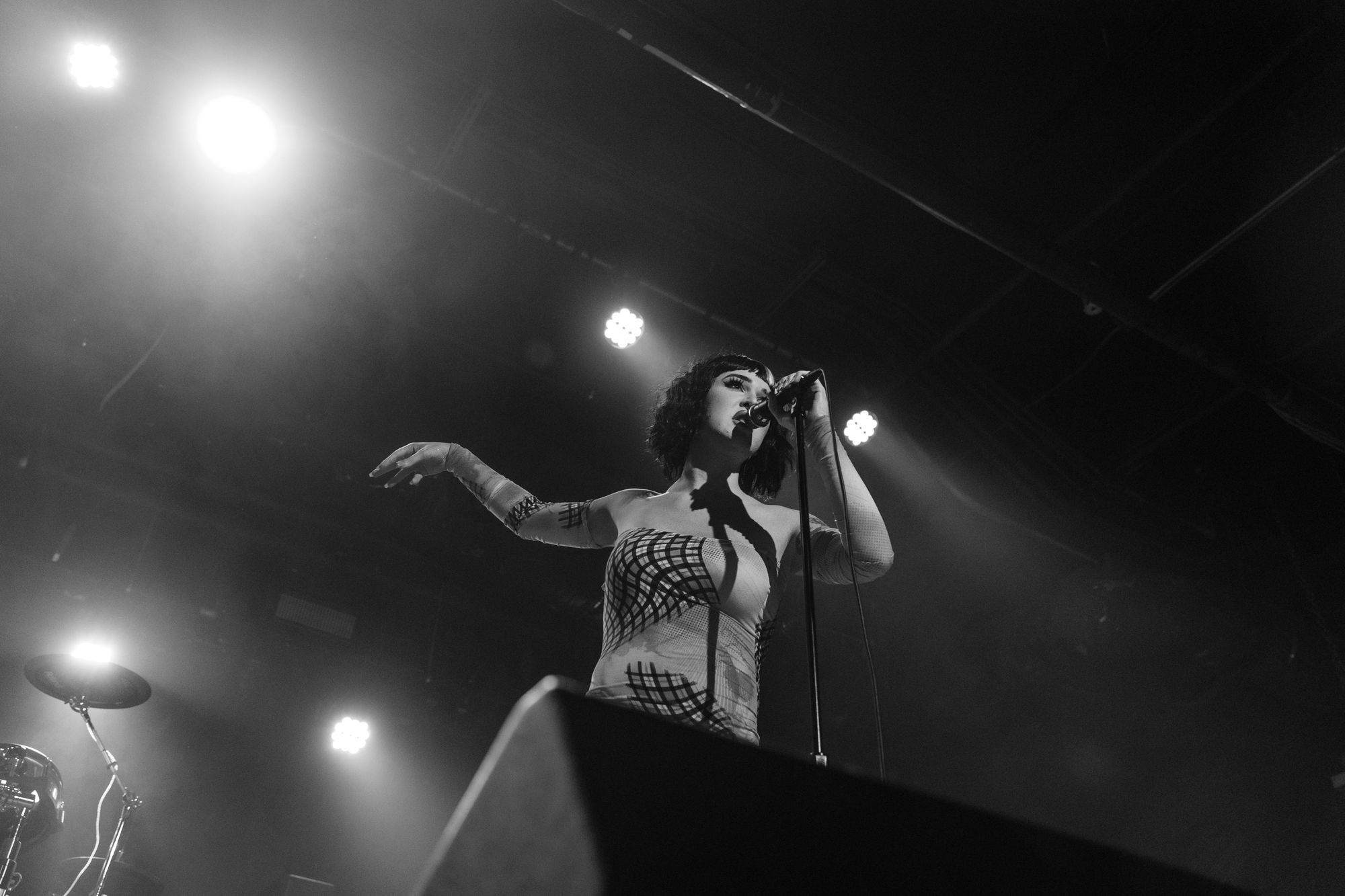 Having only recently found Princess Goes to the Butterfly Museum's music, I didn't have too many expectations for the set; save for the crowd losing their minds, which of course, they did. I'd like to give a reverse shoutout to the guy that screamed "Michael" throughout the entire set (insert eye roll emoji). I digress, the main act was worth the hassle. There's an unmistakable mystique with this band I can only describe as charmingly ominous; it's clear that so much more lies beneath the surface. Such is the case when three seasoned artists come together, there's an obvious knowing of what to give and what to hold back.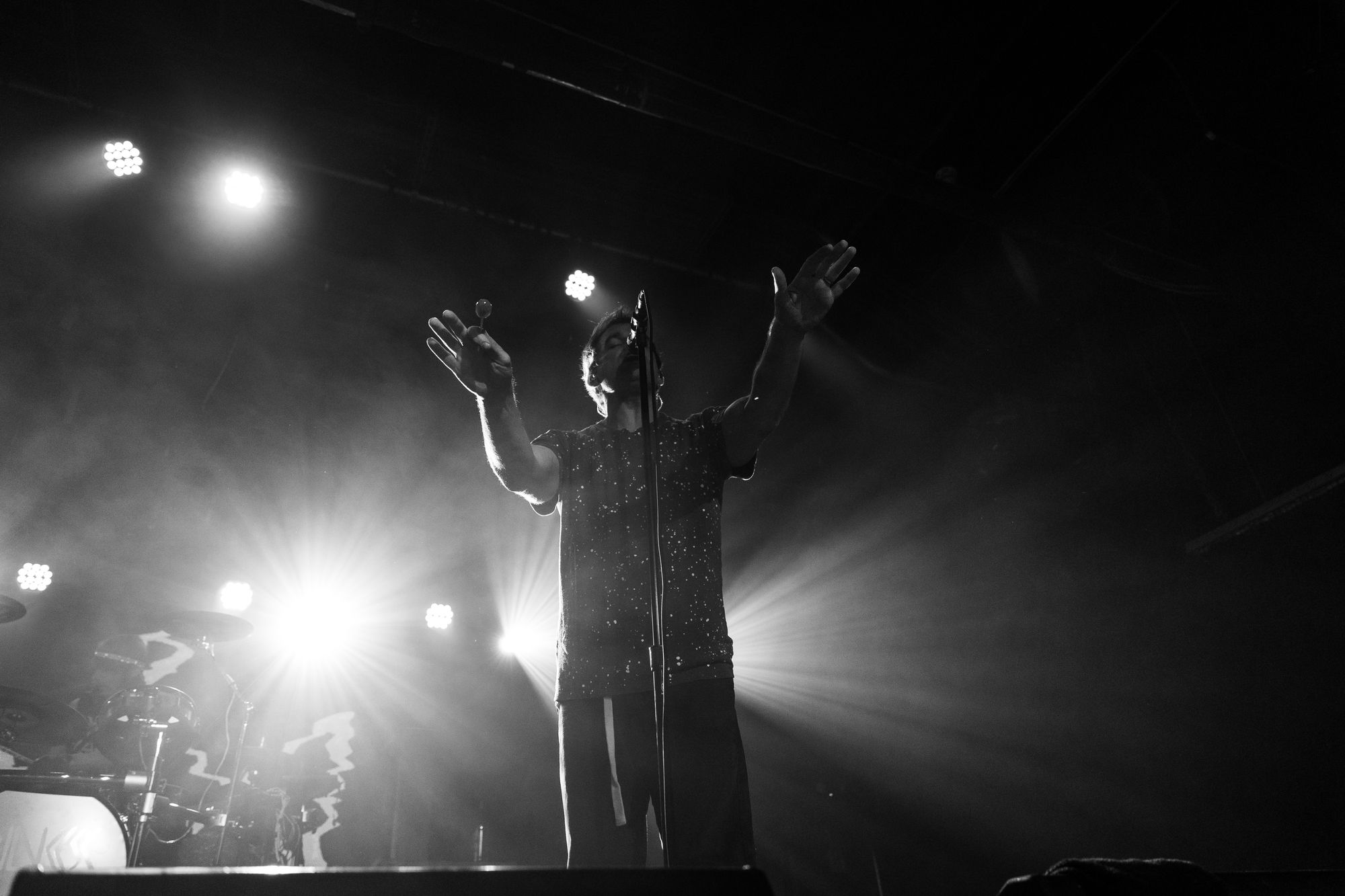 One thing that wasn't held back however, was Hall's vocals; that man can carry a note. Even the most rabid fans seemed shocked by a few of his high notes. Along with his mysterious yet free-flowing stage persona and penchant for face paint, Hall's vocals are eerily reminiscent of friend and late legend David Bowie. With my eyes closed, the similarity is striking. Though there will only ever be one Bowie, there's something special about seeing the effects of his influence in real-time. Armed with a cherry red lollipop in one hand and a microphone in the other, Hall and [Princess Goes] let loose their murky blend of electro-synth, new wave tinged ambient rock, to the grateful excitement of the crowd in attendance.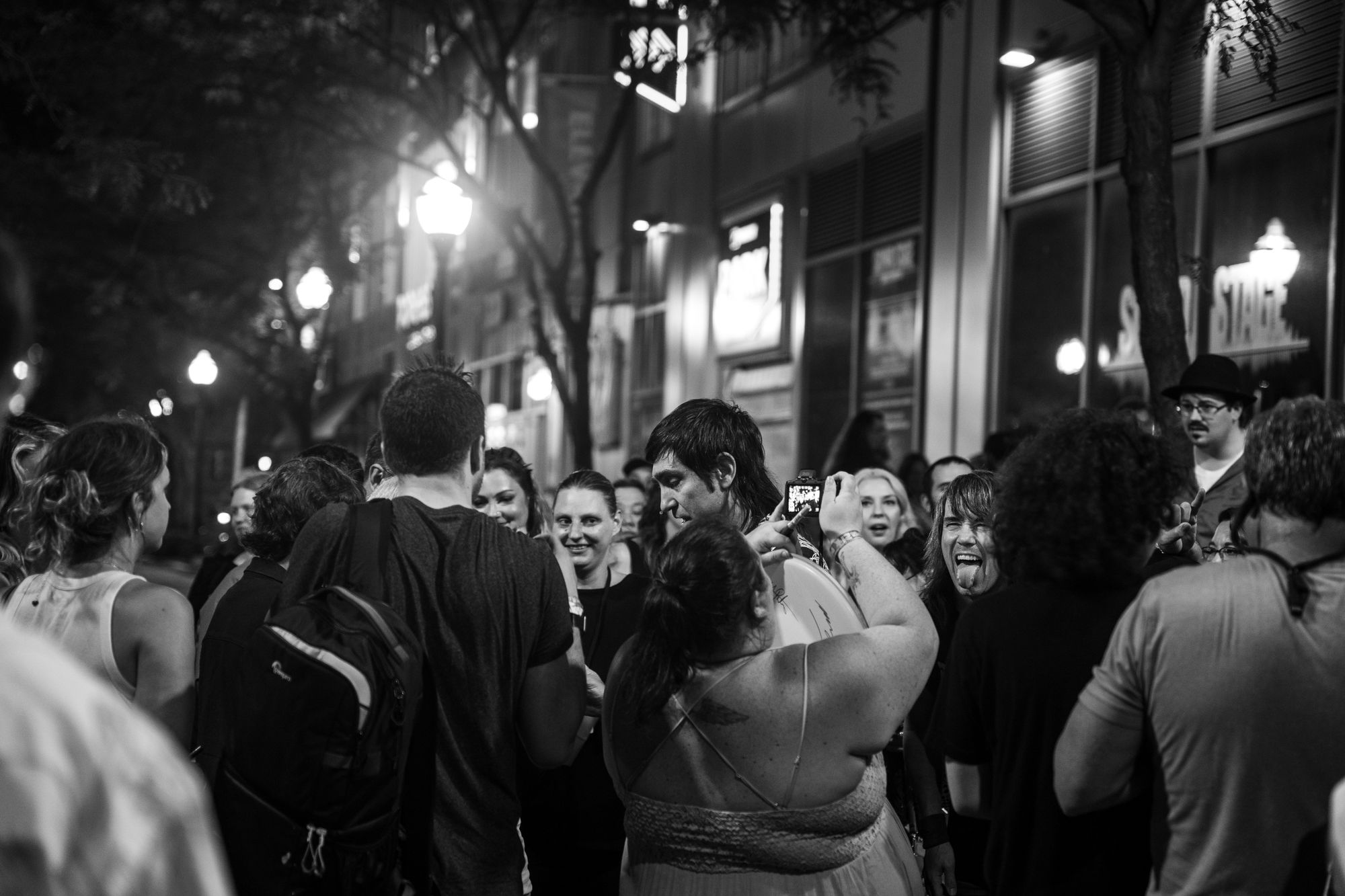 Further testament to Hall's celebrity, even after the show, the crowd refused to part. After being ushered out of the venue, the swarm of fans inhabited the sidewalk for more than an hour, hoping for even a glimpse of the man himself. When passersby would ask what the crowd was about, someone'd simply reply, Dexter Morgan. While I had to call it quits after the midnight hour, the crowd remained. I can only hope they got what they stayed for, but if nothing else they got a damn good show.
Checkout the gallery of moments from the night below.
---