"Studio Pale Waves is impeccable, but live Pale Waves is a chef's kiss; all the punk charm and sentimental badassery turned to ten."
This past Sunday I had the amazing pleasure of covering one of my favorite bands, Pale Waves; At DC's legendary Howard Theatre (home to performances from some of the greatest artists to ever to grace a stage, from Ella Fitzgerald and Duke Ellington, to Sammy Davis Jr., and more recently the likes of Kendrick Lamar) no less; some bucket list items definitely got checked off Sunday night. After original supporting act Gatlin was forced to pull out of the tour less than a week out, it was up in the air as to who would fill the spot, if anyone at all. Luckily for me, and the rest of the crowd, DC locals Grady answered the call, filling the night's opening slot and gaining themselves some new fans in the process.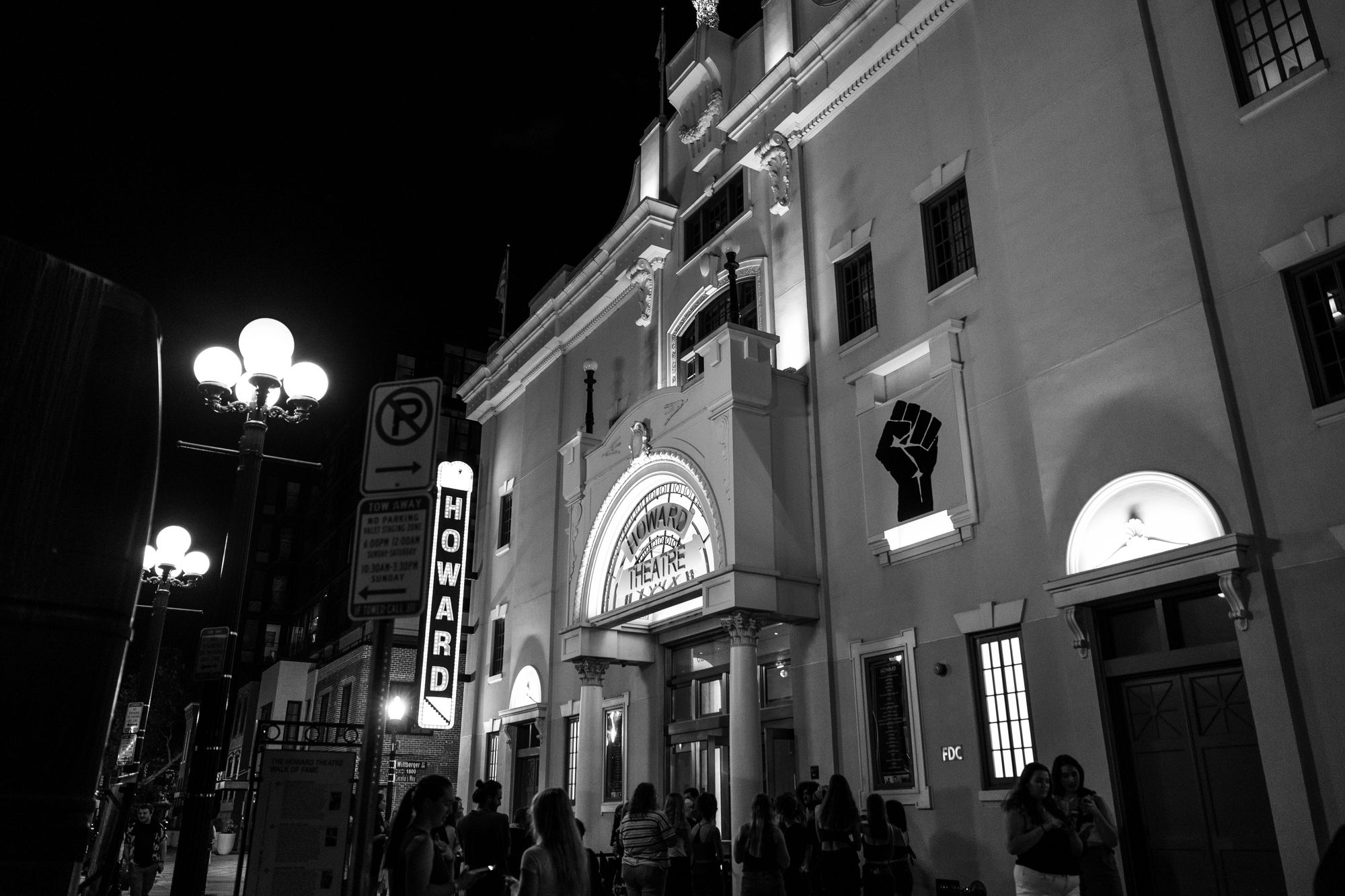 As I showed up to the venue, 20 minutes before doors even opened, the line to enter wrapped around the corner. Nearly stretching the full length of an alleyway, it was apparent these fans had no intention of losing their shot to be as close to the band as possible; and as it turns out, luck was in their favor. Finally making it into the venue I noticed, there was no barricade, no separation from the stage at all. So, we stood huddled together, a breathing, buzzing, mass of undulating anticipation; those lucky enough to make it to the front pressed gut first against the stage.
Based on reaction, I'm forced to believe at least some of the crowd knew who Grady was; Though I didn't, the local trio introduced themselves in short order. These girls [and guy] just have a fun vibe. Somewhere between laidback and heart racing, their music and energy remind me a lot of those half-pop/half-alt [with a lil' sprinkle of punk for good measure] bangers that once permeated 90's teen culture. Any song could've been taken from the soundtrack of Empire Records or Can't Hardly Wait; so familiar, yet so alive. Count me a fan.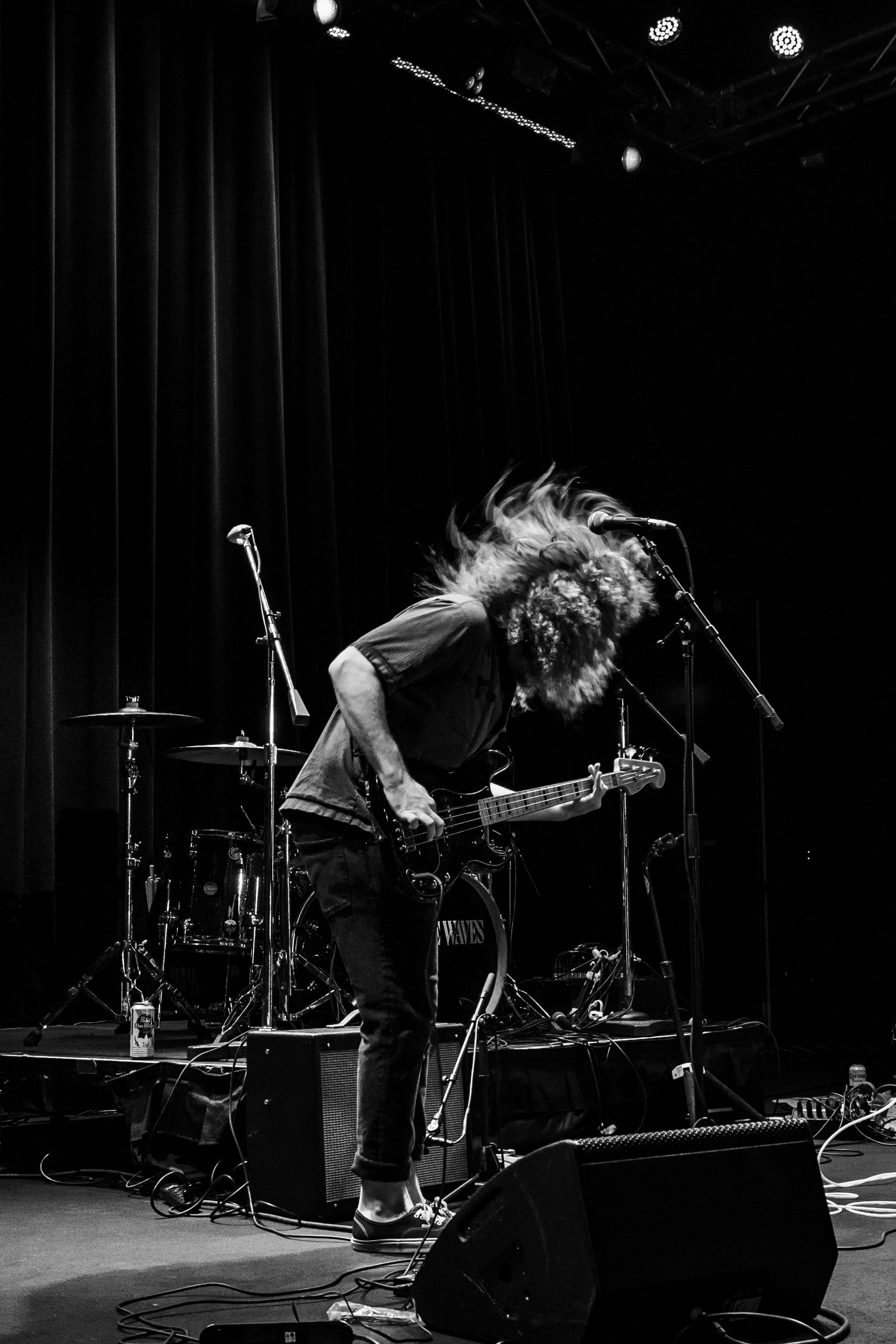 Lead vocalist and guitarist Emily Yaremchuk is a star, I can feel it; as the saying goes, I don't know what 'it' is, but she's got it… and it ain't hard to see. Remember, you heard it here first. Sam Collings, the girl behind the drums, isn't a slouch either; thrashing and smashing with the kind of infectious energy that permeates a room, like punk rock from a bottle. Bassist Will Salzmann is without a doubt my choice for best hair in the band (maybe any band); armed with a mane that'd put Troy Polamalu to shame, Salzmann brings just the right amount of mystique [and hair flips] to the fold; and the dude can play. Straight up, I think Grady's got something, and with time I expect they'll be familiar to a whole lot more people.
To put plainly, I've never met a Pale Waves song I didn't like. From the first moment "Television Romance" played through my earbuds, I was hooked; it's hard to put into words what their music feels like, but I can say with certainty I'm always in a better mood after listening to them than I was before. Needless to say, I had a time containing myself, being just inches away from HBG. Studio Pale Waves is impeccable, but live Pale Waves is a chef's kiss; all the punk charm and sentimental badassery turned to ten. I know I'm just a lil bit biased, but truly, nothing beats the real thing.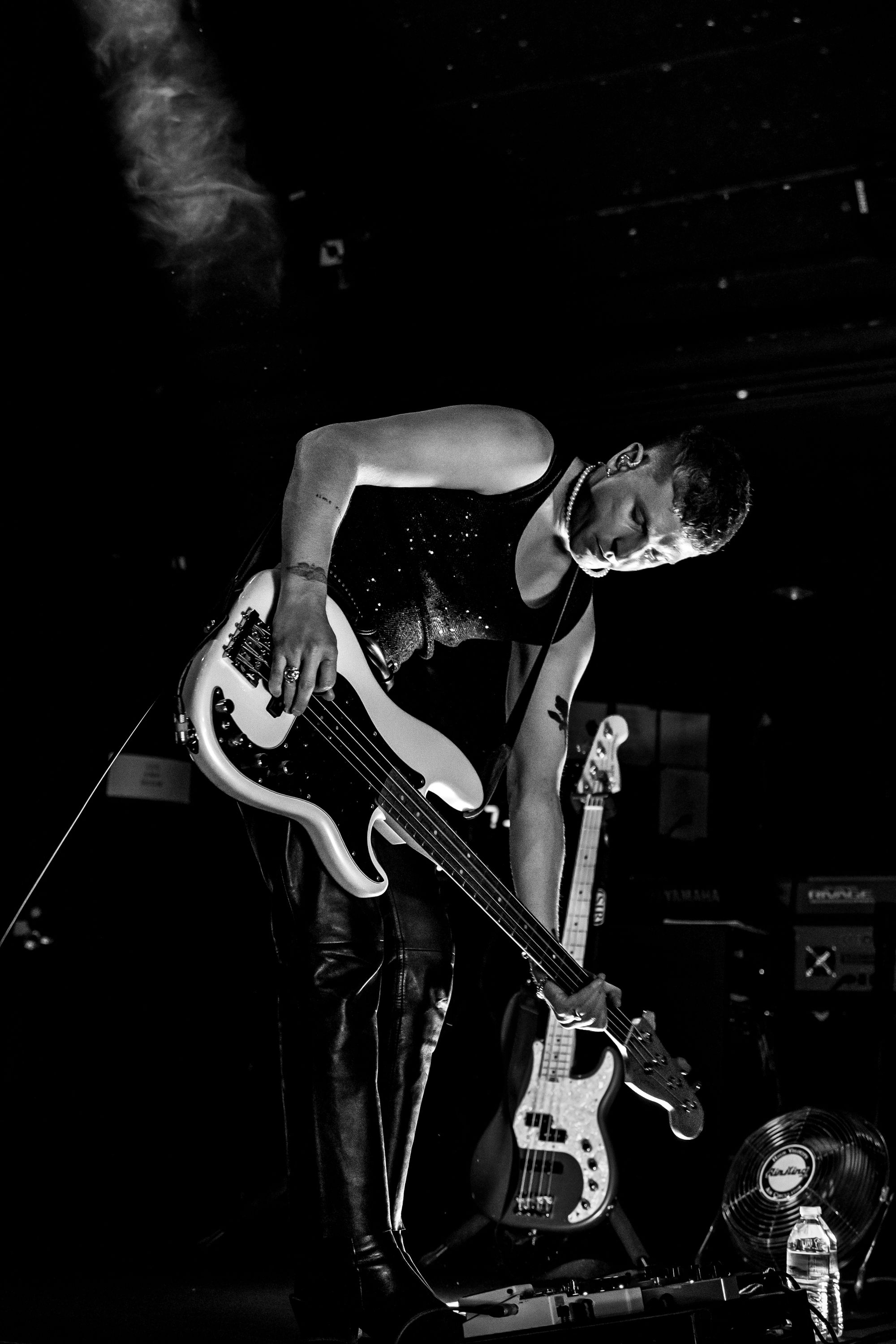 From Unwanted hits like "Lies" and "Jealousy" to Pale Waves signatures, "There's A Honey" and "She's My Religion", every stage of our collected obsession was satiated. I'll admit I out-screamed a few teen girls when the needle dropped for "Television Romance"; what can I say, fandom is fandom. Also, along the way drummer Ciara Doran got a heartwarming birthday serenade; led by bassist and vocalist in the making Charlie Wood and joined by the whole crowd. Add the one man mosh pit [tearing up the dance floor] and a well-traveled headshot of Elvis; this show had no shortage of memorable moments, my expectations once again exceeded.
Reflecting on this wonderful night, I find myself even more grateful; being only days later, Pale Waves has been forced to cancel the remainder of their North American tour. I don't know who's looking out for me, but two amazing shows in one week that nearly didn't happen, is a sign if I ever saw one, I'm doing something right. That said, hopefully Pale Waves is able to make it back to the US soon, I know for sure I'm not the only one that'll be waiting.
---
Be sure to checkout the gallery below for more moments from the night!
---