"Through multiple cancelled dates and behind the scenes complications, Nothing More managed to bring a glorious and unexpected show to Baltimore."
I knew before Wednesday night came around that this show would be one to remember. Through multiple canceled dates and behind-the-scenes complications, Nothing More managed to bring a glorious and unexpected show to Baltimore; rocking out with original bill-mates Sleep Token and local rock outfit Rise Among Rivals. I love Baltimore, but it hasn't been a major attraction for big artists and national acts for some time; it's not that nobody comes here, just that surrounding hub cities like Philly, DC, and NYC tend to steal the shine when tour time comes around. So, when the effort is made to stop in this neck of the woods, I am nothing but grateful.
Opening the night were the locals, Rise Among Rivals. It's always cool to see homegrown talent sharing the bill with big national acts; as talented these guys are, the opportunity was not wasted. There's a certain rawness I've come to expect when it comes to local bands, not a bad thing necessarily, just a common thread. RAR proved very quickly however, they are in a different league. There's a polish, not glitzy, but formed, and clear, or at the very least getting there. The hometown quartet plays with an infectious edge and energy that exemplifies the kind of rock I grew up on; toeing the line between honest and anthemic, with breakneck speed and sly grins to boot.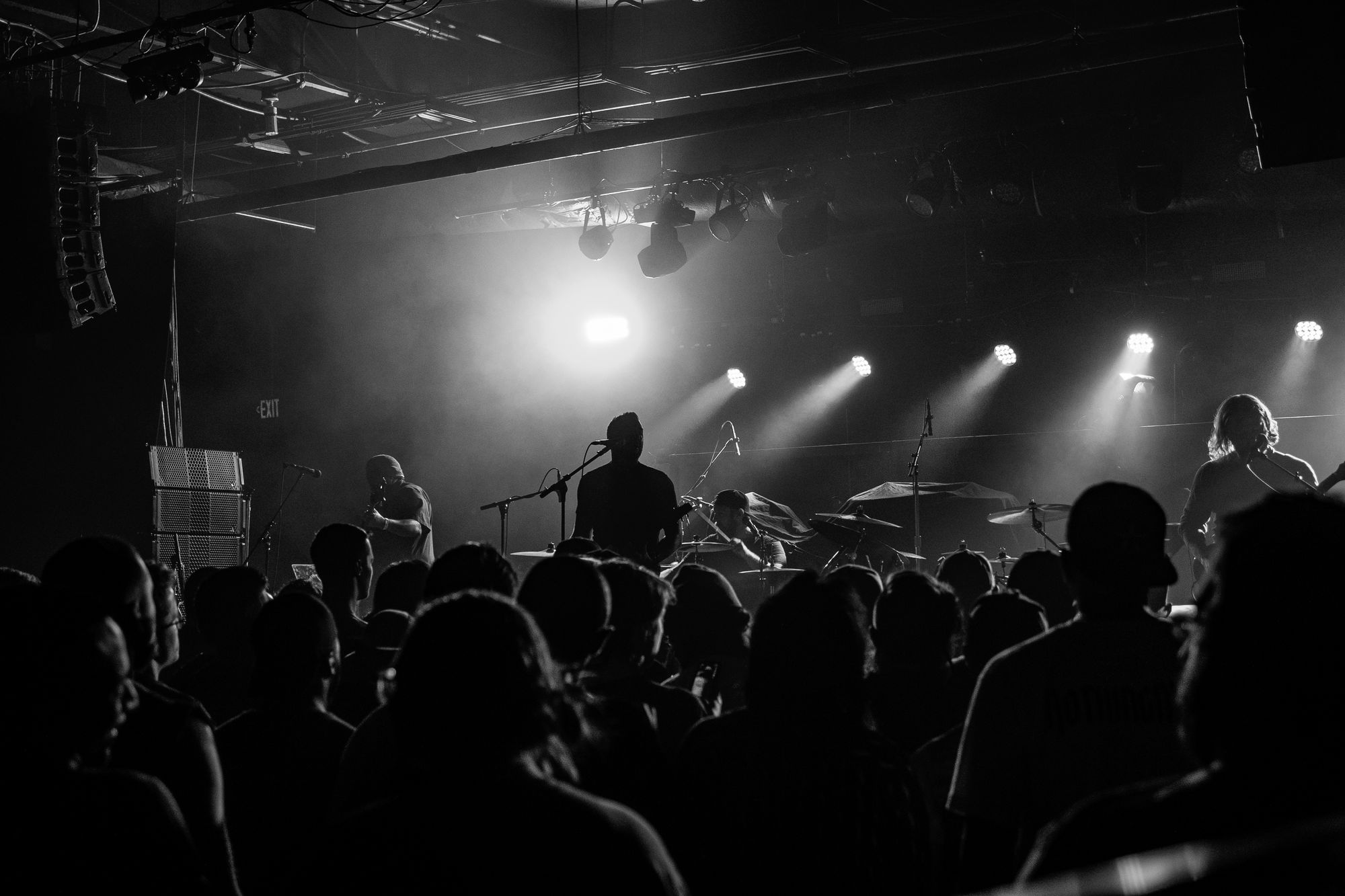 Something I noticed rather quickly with this show was the sheer talent of these singers. Rise Among Rivals' vocalist Dave Gascon, for one, is a voice to be intrigued by; painted shades of reviled vocalists like Chris Daughtry, Chad Kroeger, and Ben Burnley shine through on many of the band's tracks (see track "The Weight"), even more evidently so in their live performance. If nothing else, this show served as my introduction to one of the more promising acts coming out of Baltimore right now; a damn good introduction at that. I'm more than excited to see where these guys go from here.
If I could think of one word to describe the second act, Sleep Token, it would be enigmatic. Their persona is both terrifying and magnetic; but the thing that truly sets them apart is the vocals of their lead singer, known only as Vessel. I'll put it simply, his voice sounds like salvation. Though I'm not entirely sure what that means, I have a sneaky suspicion that's the way Sleep Token likes it. All that matters is the music, the performance. The distinctive juxtaposition of beauty and macabre is impressive; and if ever I saw a band that fit the bill "don't judge a book by its cover", Sleep Token would be it.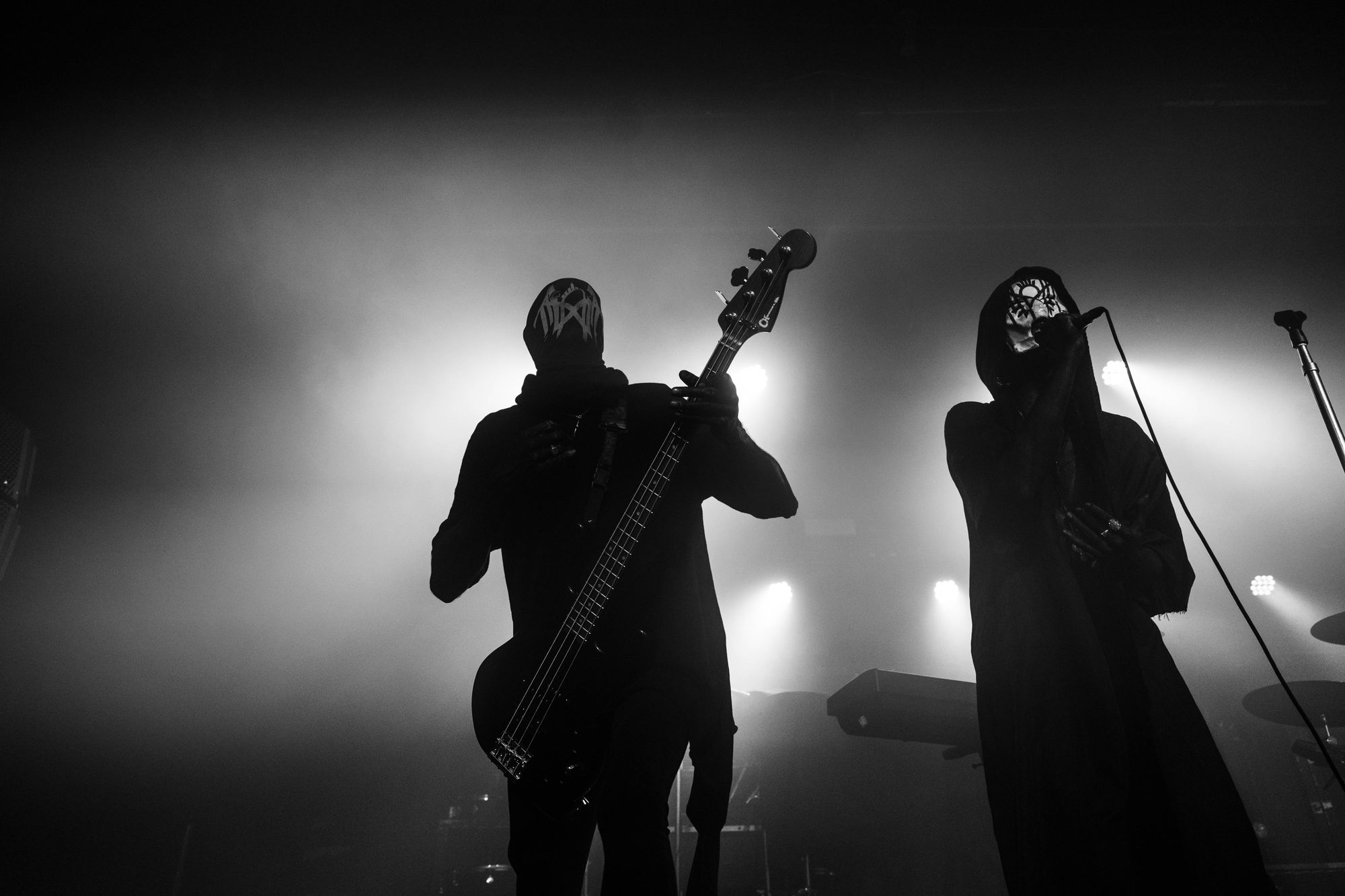 Masks, mystery, and all, this crew of nameless musicians gets down. Tracks "Atlantic" and "The Love You Want" were both standouts of the performance for me; both darkling and cinematic, allowed Vessel's awe-inspiring vocals to take center stage. Simultaneously soaring and depth reaching, Sleep Token brings a manic push and pull to the stage that is quite honestly hard to look away from; even so, with my eyes closed, the draw is just as strong. I don't know that their brand of unhinged ethereality will appeal to everyone, but from where I stand it's clear as day; the voice of the faceless holds no bounds.
Thanks to social media, I had admittedly high expectations for Nothing More's set. Seeing Johnny Hawkins spin like a madman center stage and straddle the mechanical beast of an instrument [known as] the scorpion tail, was not an experience I was willing to miss; though I did in fact come close. Due to illness in the camp of In This Moment, whom Nothing More [and Sleep Token] is currently supporting on a headlining tour, multiple shows were forced to be canceled; of them being the show I was originally to attend in Silver Spring. However, in a wonderful stroke of luck, Nothing More announced a surprise date of their own in Baltimore, just a couple of days out.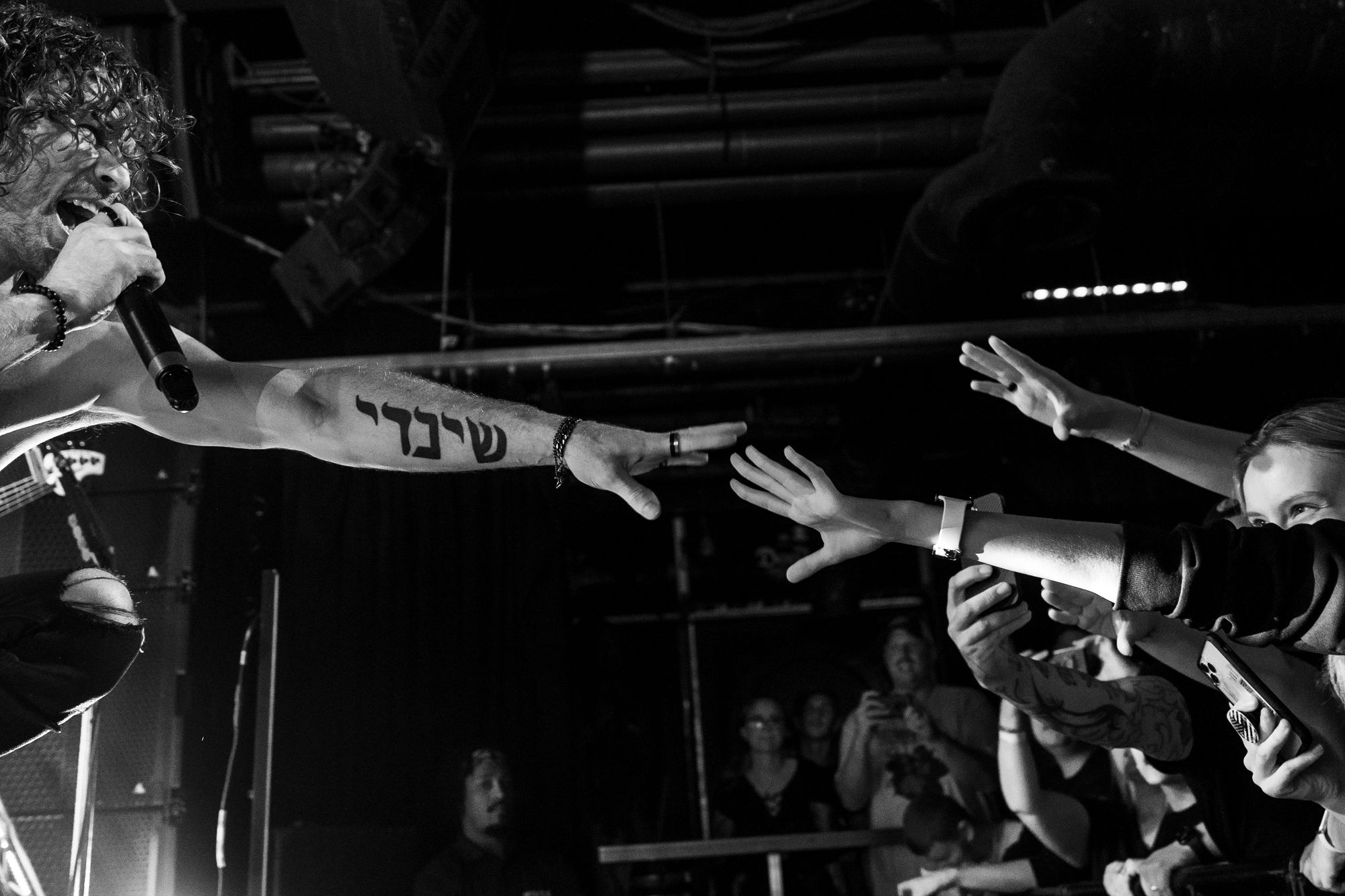 So, as Nothing More kicked things off with the sly headbanger "TURN IT UP LIKE (Stand In The Fire)", my adrenaline was virtually through the roof; and to the last smash of the drums, it stayed that way. Hammering on banger after banger, Johnny and his cohorts held our hearts and attention in collected suspension; feeding our hunger for more than our hands could hold. As to the aforementioned scorpion tail, it lived up to the hype. The monstrous mechanism, just one of bassist/mad scientist Daniel Oliver's inventions, nearly scraped the ceiling as Johnny revved it up into the sky, his head raising clean above the pipes. As he proceeded to shred from above, the men down below followed suit; chugging loud, fast, and without hesitation, and rocking every last one of us off our hinges.
How these guys put on such a great show night after night is beyond me; just watching is enough to drive a guy to exhaustion. With that being said, if you get the chance to see any of these bands perform, take it.
---