"Meet Me @ The Altar [as far as I can see] are on a collision course for punk superstardom."
As the saying goes, "third time's a charm"; this past Saturday I found myself for the first time at a Meet Me @ The Altar show, though it was certainly not my first attempt; but here on my third go around, I finally managed to get a glimpse of the magic brewing from [perhaps] pop punk's quickest rising trio. Selling out Union Stage (just a few hundred yards away from The Anthem) in what was their first headlining show in the District [of Columbia], and on their very first headlining tour. These ladies didn't disappoint; and the same can be said for their openers. Joining the cross-country trek, both Daisy Grenade and Young Culture had the crowd live and pumpin' from the get; and I've got the crowd surfing shots to prove it.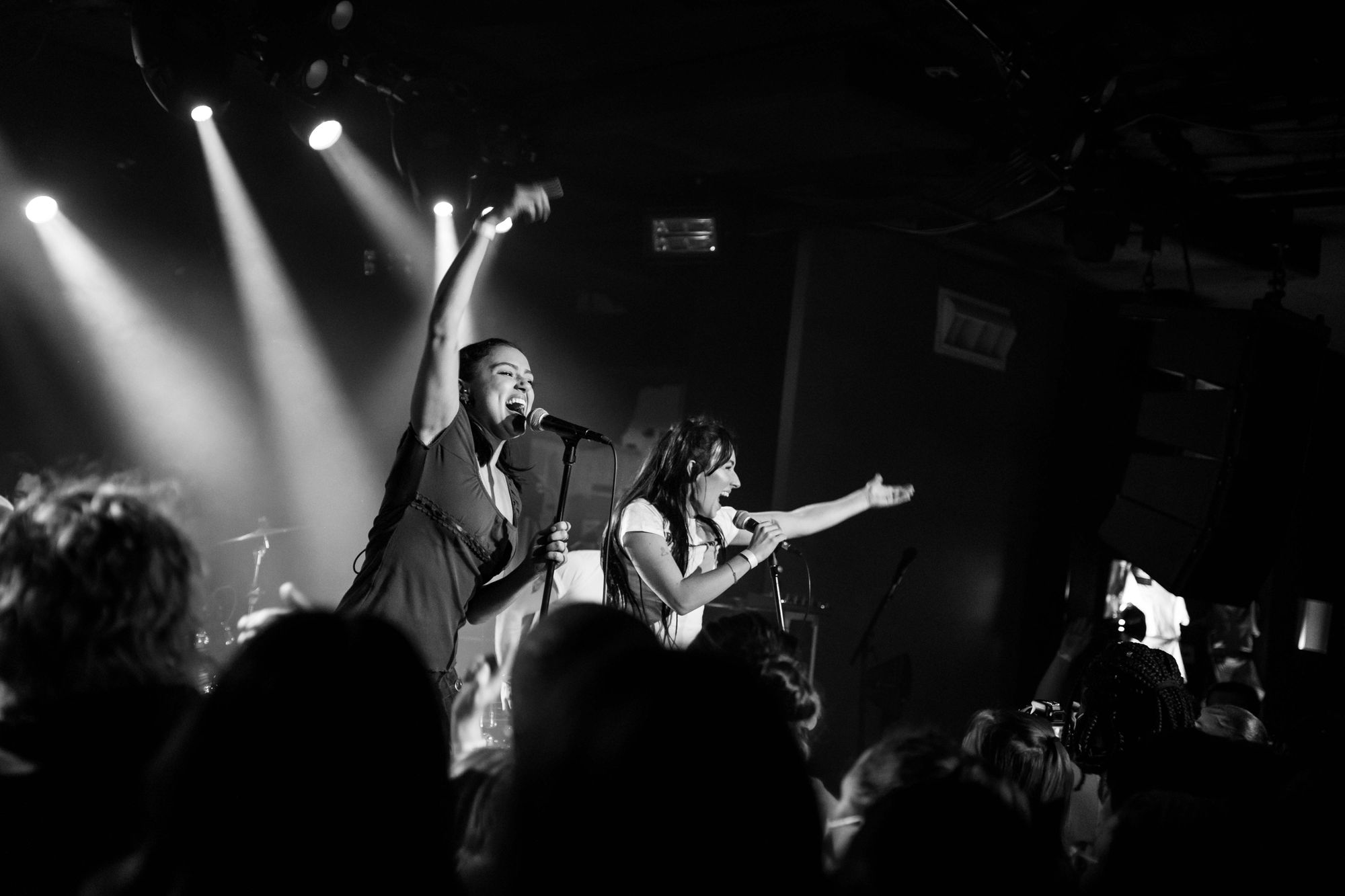 Taking the stage first, lady-led punk outfit, Daisy Grenade (Dani Nigro & Keaton Whittaker), came out with energy dials cranked to ten. I have to say, I'm a fan of their attitude; somewhere between bubblegum and jawbreaker, they're a little bit of sugar and a whole lot of spice. What's more is their presence under the lights; from all angles it was clear, they're where they belong. End to end, pedal to the floor, moshing and surfing, there was no letup in this set. These rock stars in the making brought the energy in spades, and through my lens I saw clearly why that was; they were just having fun. Isn't that what it's all about? You know where I stand. When stage chemistry, ruthless charm, and a damn good setlist collide, the odds are ever in the favor of a great show; and I'd be willing to wager these ladies have quite a few of them in their future.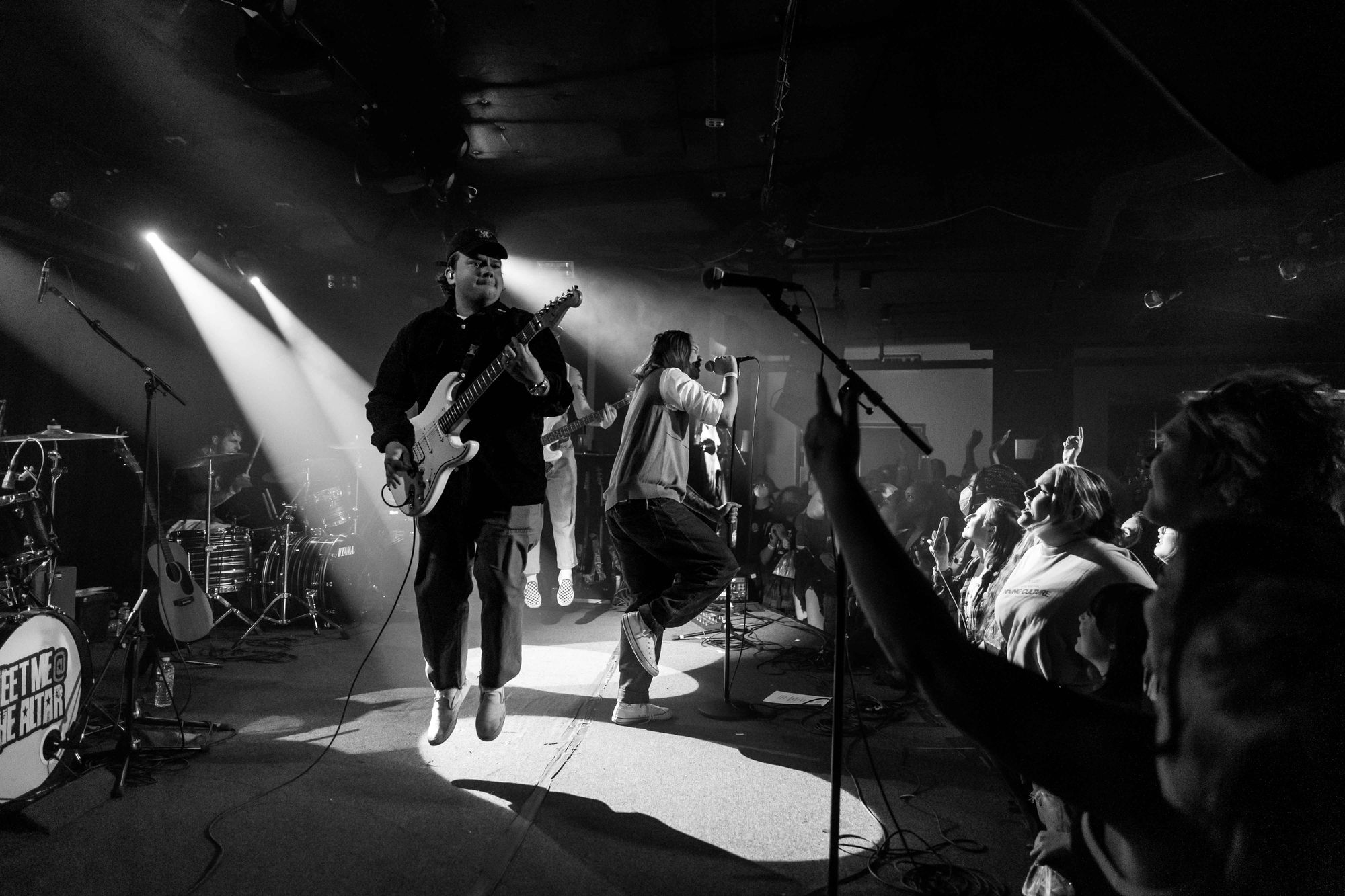 I've never been on a yacht on a perfectly sunny day, but if I was, you can trust I'd have Young Culture blasting. These guys have the quintessential sun-hazed pop punk sound on lock, an honest and infectious riff of postmodern nostalgia. Don't let that description fool you though, these fellas know how to get a mosh going; Seeing vocalist Alex Magnan continue to belt out songs while flailing amidst the pit was a sight to see. And let it be known, I'll never not be impressed by guitarists spinning with the balance of a ballerina, whilst ripping power chords [looking at you Gabe]; I'm a simple man. Young Culture, put plainly, is a vibe; and I have just the right playlist for it.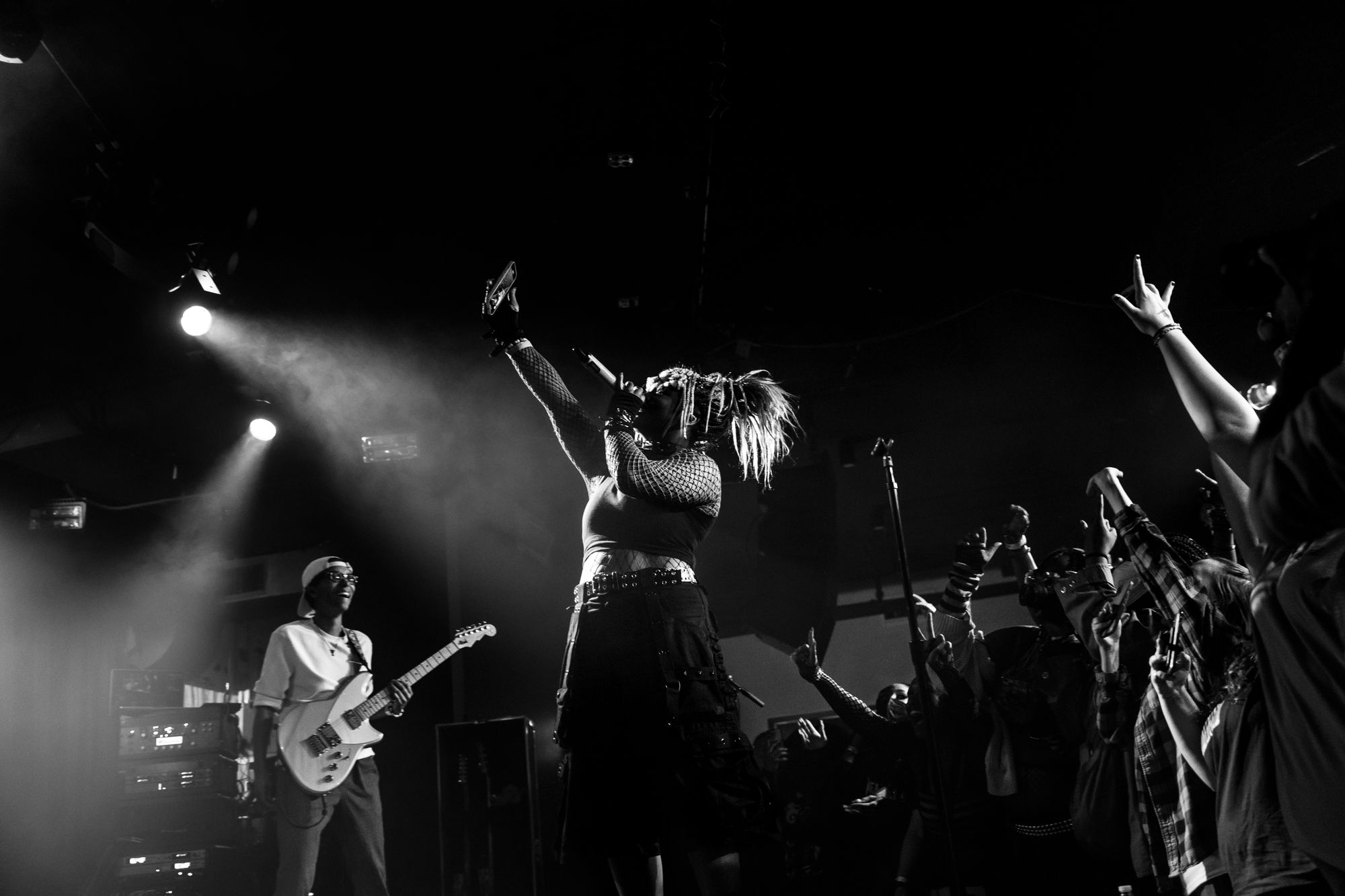 The first time I heard "Now or Never" I was immediately frozen with intrigue; this is my kind of pop-punk; lying somewhere between the imprinted totems of the past and the formless possibilities of the present and future, Meet Me @ The Altar [as far as I can see] are on a collision course for punk superstardom; and quite frankly, I am here for all of it. Though I'd let the opportunity slip through my fingers twice before, I knew it was only a matter of when; that it coincided with my first visit to Union Stage, was icing on the cake.
Finally getting to hear so many of these songs in person was honestly a little surreal: "Garden", "Feel A Thing", "May the Odds Be in Your Favor". They didn't play "Never Gonna Change" but I won't hold it against em. They are after all touring in support of their forthcoming album debut, Past/Present/Future;as such we were treated to not one, not two, not three, but six unreleased tracks. Add in the covers of Avril Lavigne and Alanis Morissette, and you got a show more than worth the wait. Hopefully I don't have to miss another two shows before the next time.
---
Check out the full gallery below!
---