"As many times as I hear it, listening to a sea of people go apeshit and scream sing every word to every song never gets old; this night was no different."
I've come to the conclusion that if the Anthem doesn't invite me to stay soon, I'm just gonna have to Shawshank my way in; do with that information what you will. Future plans aside, I descended upon my happy place once more this past Saturday to witness 88 Rising superstar, Joji, turn up the downtown DC night. I didn't expect this show to be this crazy, but the place was stuffed to the gills and hopping with adrenaline for much of the night. Joji fans are simply a different breed, and whatever energy was pinned up, came flooding out on the standing room floor (looking at you mystery pisser) on Saturday night. I won't be forgetting this one for a while.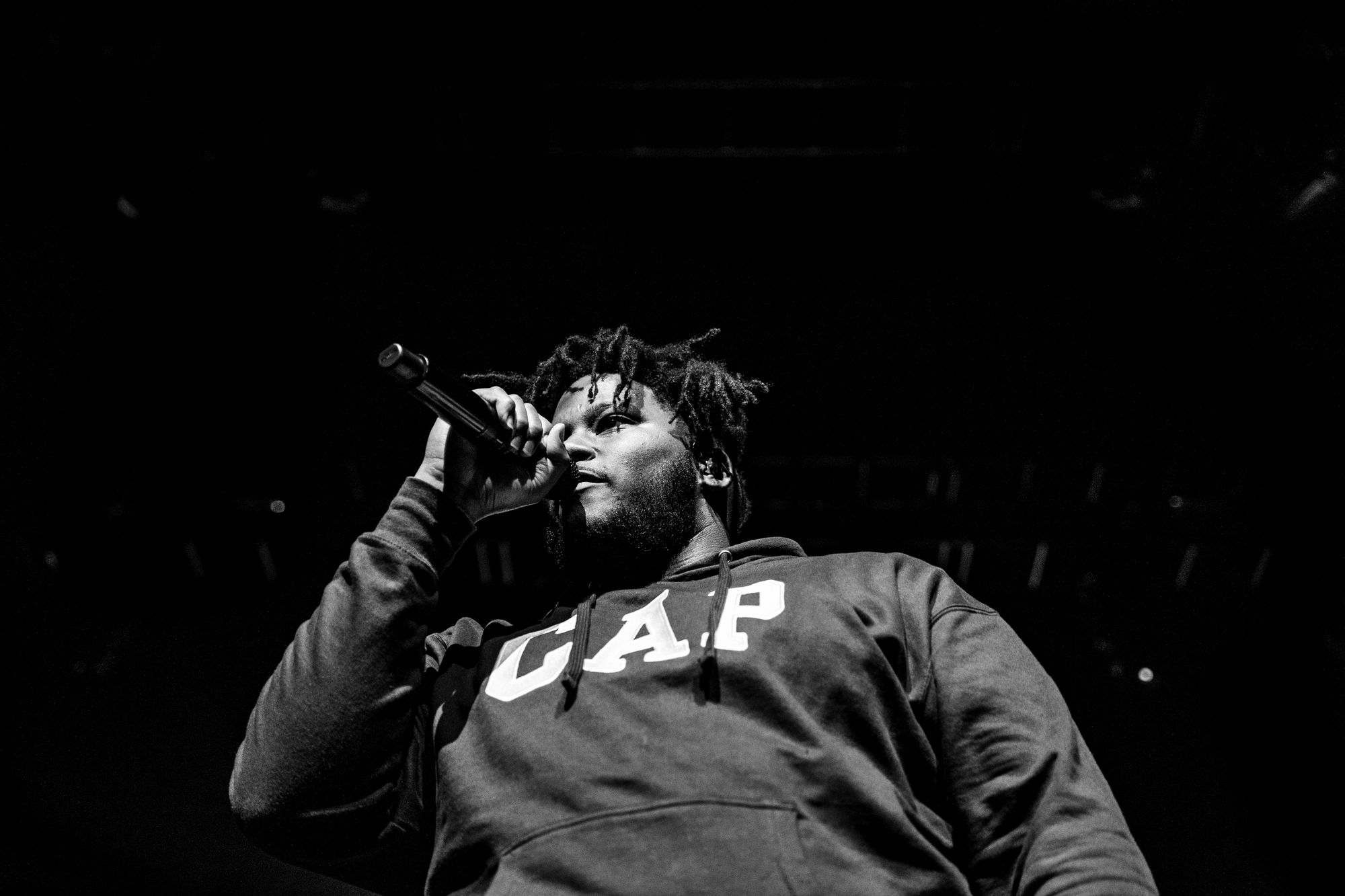 Before joining Joji for his showstopping main set, SavageRealm took to the stage solo, cranking the crowd's energy up to ten in seemingly effortless fashion. Spinning from an old I-Pod, the young rapper got the crowd involved early and often; from getting the entire venue to berate him with boos to initiating perhaps the hypest match of rock, paper, scissors I've ever seen in the middle of the audience, [SavageRealm] brought the kind of energy most openers only hope to achieve. In addition to playing some new [unreleased] music for the fans, we also saw a special appearance by masked rapper Lil Toe; Idk how many of us knew who [Toe] was before he walked on stage, but the love was there regardless; as for one hundred and twenty crowd bouncing seconds, raucous screams and phone light beams littered the auditorium air.
While SavageRealm took the energy way up, Dhruv came in and slowed it down with lush and flawless vibes; this really was the perfect mix. Crooning clean through soul-dripped tracks like "Stable Life" and "Vulnerable", the young singer's vocals flowed smooth like velvet over the crowd. [Dhruv] was simply on point; but it was his band however, that helped turn the performance up a notch.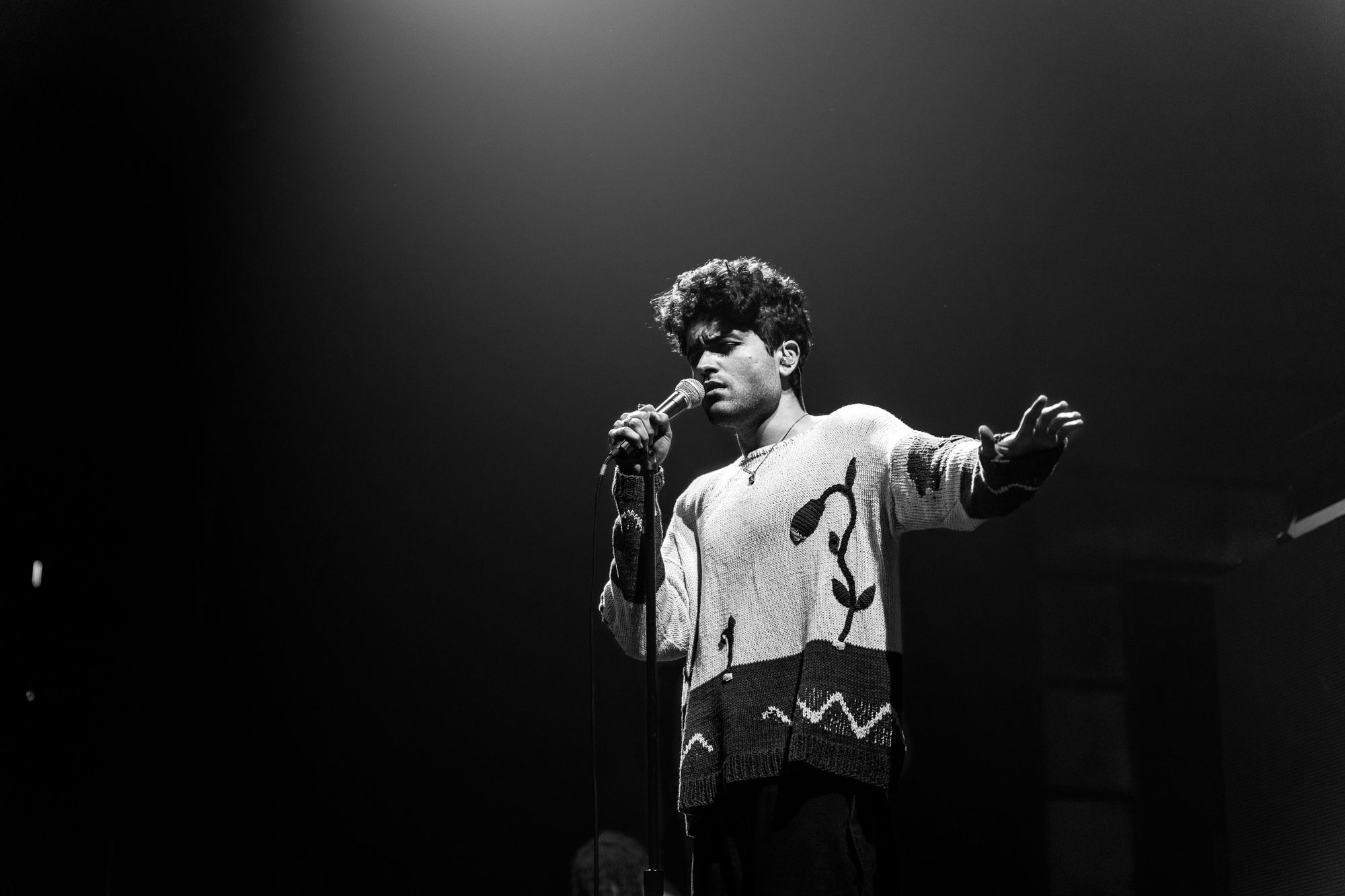 Both guitarist Joe Deadwiley and drummer Daniel Fresco were on fire, shredding and stick twirling with the best of em; and clearly having the time of their lives, nothing but beaming smiles on their faces throughout the set. I really dig the vulnerable sincerity in Dhruv's music (he actually reminds me a lot of another young artist I've covered a couple time now, Destin Conrad); whether you want to vibe on a midnight drive, cry in the shower, or make babies, the man's got you covered. I can only assume he's on his way up.
As many times as I hear it, listening to a sea of people go apeshit and scream sing every word to every song never gets old; this night was no different. I'll admit I didn't know Joji's music was this good; though I'd heard him many times before, the live thing just hit different. The vibes were immaculate from the second [Joji] stepped out onto stage, practically twenty feet above floor level. Joined by the hype-man himself, SavageRealm, Joji laughed and griddy'd his way through the nearly ninety-minute set.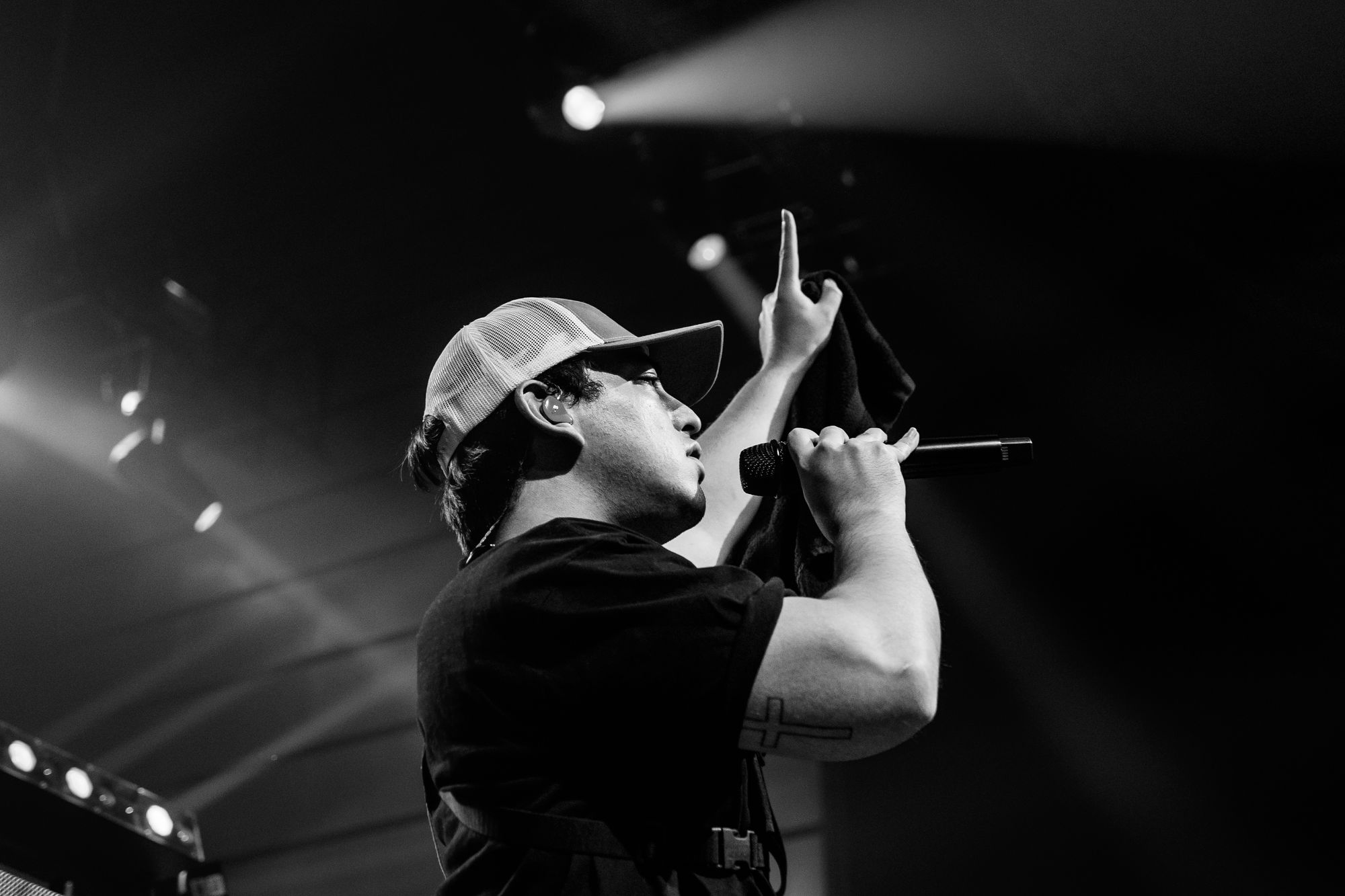 From watching the "Gimme Love" singer get obliterated in a game of Smash Bros to scurrying off for not one but two pee breaks, and joyously blasting merch into the crowd via t-shit cannon and catapult, there were no shortage of memorable moments. In addition to these highlights, there was a surprise appearance by none other than Captain America. During his brief time on stage the masked hero answered a few pressing questions; though he does not "smoke the gas", the ladies can rest assured that Uncle Steve does indeed get freaky.
As the set came to a close and Joji exited stage, the crowd turned their voices up, not yet ready to let go of the night. So, as Joji chants rained down from the ceiling, filling every corner with relentless echoes, the singer strolled back out into the spotlight and exclaimed "DC! I think we forgot a few songs", turning the place virtually upside down. Closing out the night with two of his most beloved tracks, "SLOW DANCING IN THE DARK" and "Glimpse of Us", Joji sent us off with sweet warm and fuzzies. Even now, as I sit typing these words, I can still hear the crowd harmonizing the final chorus of "Glimpse of Us". I wonder how long the magic lasts, if it was up to me, it'd never end.
---
Check out the full gallery below!
---