The indie rock outfit manage to ride a line that, while glimmering with familiarity, shines singularly their own.
Eliza & The Delusionals know exactly what they're doing, and they're doing it damn well. The 4-piece indie rock outfit out of Australia boasts a uniquely ethereal sound that seamlessly blends the soul of the past and the everchanging heart of the present, a nostalgia drenched cocktail of incessant angst, saccharine melodies, and heart swinging hooks.
Belying various shades of legendary acts like Avril Lavigne, Sixpence None the Richer, and The Cranberries, as well as contemporary indie/alt darlings like Pale Waves and The 1975; [Eliza & The Delusionals] manage to ride a line that, while glimmering with familiarity, shines singularly their own.
The moment the chorus of [one of my favorites] single "Nothing Yet" kicks in, I find myself suddenly transported back to the heartbreak shores of Dawson's Creek; and I honestly can't explain it. The same rings true for many of the tracks off upcoming [and much anticipated] debut LP, Now & Then (I don't know if this is a nod to the 1995 film, but if it is, I'm officially a superfan).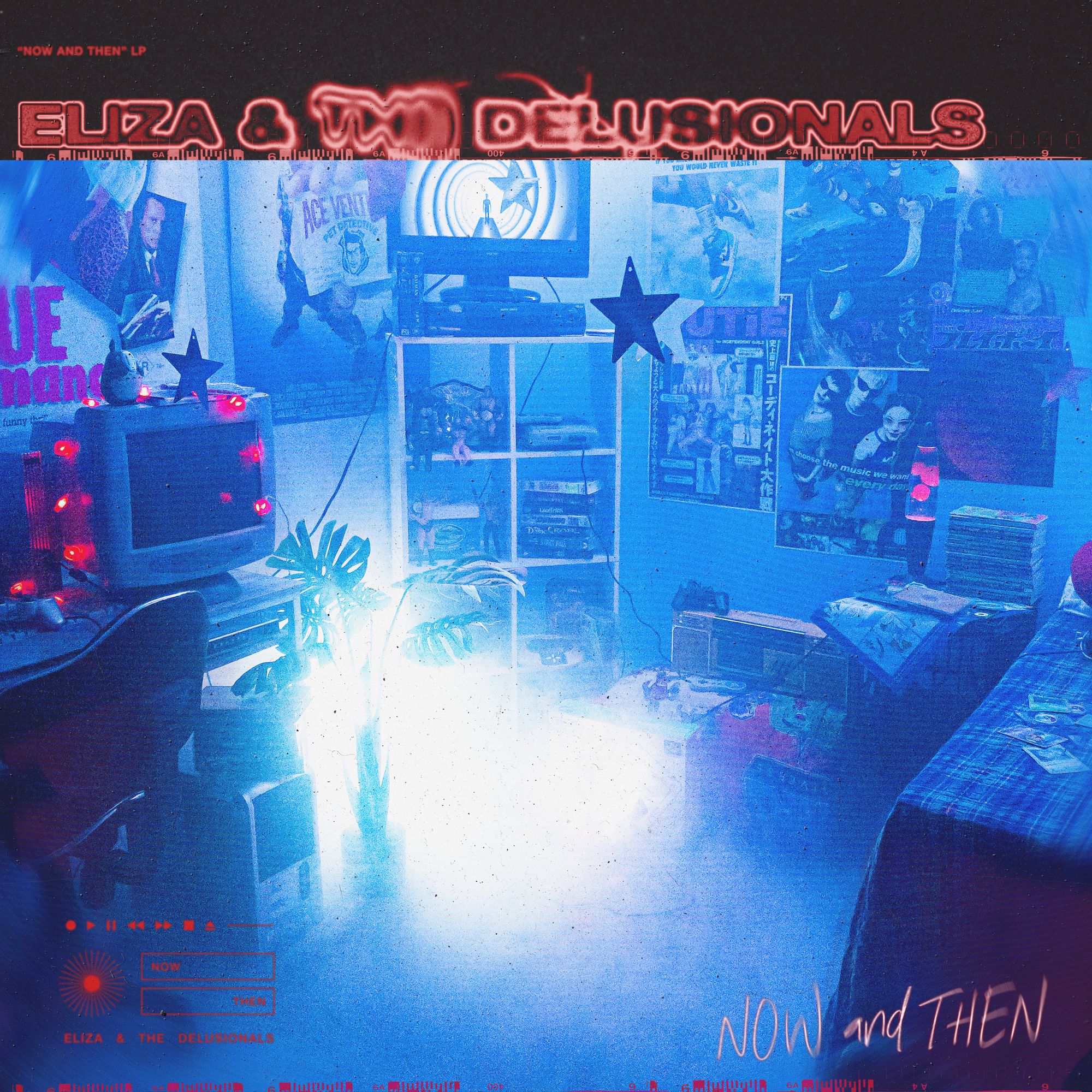 There's a magically transporting quality in this music that I can only describe as sonic nostalgia. A timeless, ageless kind of feeling, one that transcends division, difference and all the things that makes us separate; the deep yearning for moments that have passed into memories.
As is evident in their video treatments, the young quartet is more than willing to lean into their burgeoning signature; from homages to cult classics like Lizzie McGuire ("Give You Everything") to the fuzzy box-framed VHS laden days of the late 90's and early 2000's ("Save Me"), their efforts are charmingly clear and calculated… and beginning to pay off.
The approaching release of their debut album [Now & Then] will coincide with the band's return to North America for the first time since 2020, when the onslaught of COVID-19 put a premature end to their touring stint with Silversun Pickups. Set to perform at this year's BottleRock Festival in Napa Valley, the Aussie rockers will undoubtedly look to make up for that lost time this go around.
Prepare for the upcoming May 20th release by catching up on the band's previous releases below: