"In an hour's time I watched the star singer crowd surf, jump off ledges, and climb atop a bar; I guess rockstars make rockstar moves."
Once upon a time, back in the dog days of 2014, I was an 18-year-old kid falling more in love with music each day; and Bad Suns was just some new band on the scene that I'd never heard of. I can still see it in my head, walking home from the bus stop after school, earbuds plugged in and cranked to the max, a whole other universe inside my head, worlds away from the reality I traversed.
Well, my first bad suns show more than lived up to the hype. Of course, I knew the music was great, but the show itself was top tier. Lead vocalist Christo Bowman is a showman if ever I saw one; in an hour's time I watched the star singer crowd surf, jump off ledges, and climb atop a bar; I guess rockstars make rockstar moves.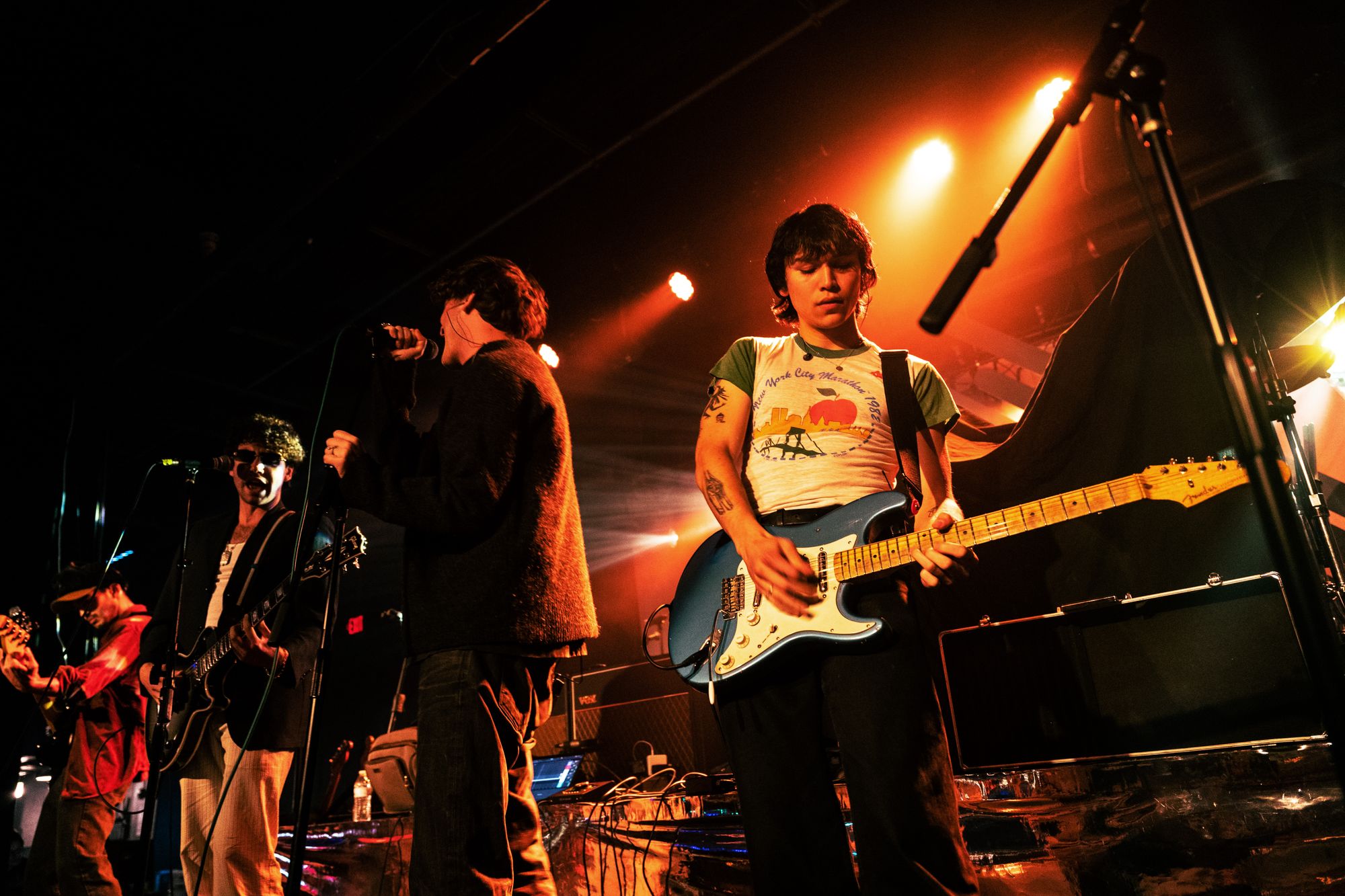 I got a tip from one of the other photographers that the first band up, Quarters of Change were going to put on a show, and that they did. These guys play a brand of indie that earworms it's way into your head after a single listen; it feels simultaneously familiar and reaching for more. The guitar tones from Jasper Harris and Ben Acker are just the right amount of psychedelic; and vocalist Ben Rotor commands the level of manic vulnerability that make you not want to look away, it's pretty cool to see on stage. I'd be surprised if Quarters of Change doesn't find themselves in heavy rotation for all the pop savvy indie rock lovers out there soon; still early on, I suspect big things from these fellas.
I know I've said this before, but I really do love Australia. No matter how many bands or artists I come across, I never find one that I don't like; On Sunday night, yet another got added to the list, Brisbane natives, Last Dinosaurs. There's a free-flowing nature to [Dinosaur's] music, an ease that rings similar to fellow Australians Ocean Alley, but with shades of Arctic Monkeys and Foals mixed in. It's hard not to move when these guys are playing, the rhythm and energy beat their ways into your feet fast. I could easily see any one of these guys' songs in a game like EA FIFA; it's sunny and mood boosting, but not overly so, it's just a vibe. Last Dinosaurs are further proof of the musical talent pipelining from down under.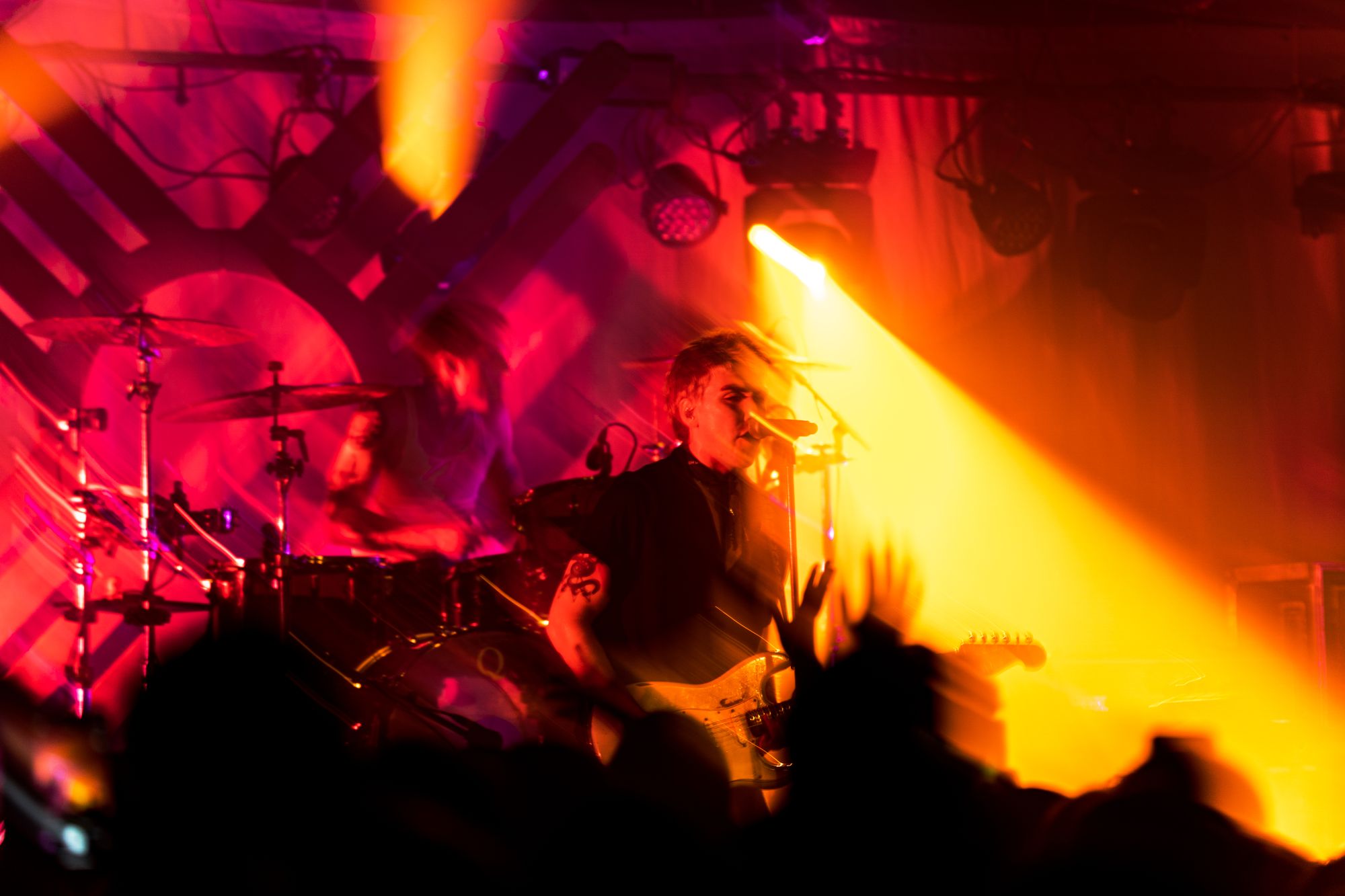 As mentioned previously, Bad Suns played a kickass show. They brought the energy start to finish; and I'm pretty sure Christo never stopped moving. In all my shows, this was my first time seeing a singer traverse the entire crowd, walking right past me to hop atop the bar, driving the crowd wild and every phone in the vicinity into the sky. Though it took the whole night long, I finally got to hear the song I came for, as the last track of the night came into play; 2016's "Heartbreaker" (off Disappear Here). Though I was there for Bad Suns' beginning, our path together hadn't been exactly straight. "Heartbreaker" is what brought me back, and to say I'm glad it did would be a vast understating. Everything about their music has grown and hearing such growth in person is a pleasure my inner-teen is still getting used to; the collision of nostalgia and in-the-moment adrenaline is intoxicating. If their promise holds true, they'll be back sooner rather than later; I'll keep my fingers crossed.
---
Check out the full gallery below!
---