"A sincerely grandiloquent night of rocking and rolling."
Another week, another night of music at Zen West; what more could a guy ask for? This past Friday I had the opportunity to photograph a quadruplet of local acts, [all but one] for the first time; as Inertia, Hug the Monster, Southview Drive, and No Promises collided for a sincerely grandiloquent night of rocking and rolling.
First up on the night were the homies of Inertia. This being just their second show (previously playing at The Recher Theater), the boys proved from the first rip of the strings that their first swing was no fluke at all. From vocalist/guitarist John Shaner's adrenaline fueled shredding and skyscraping screams to bassist Alex Thanicatt's nimble fingerpicking and expanding stage presence; the young rockers continue their revival of the emo days of old.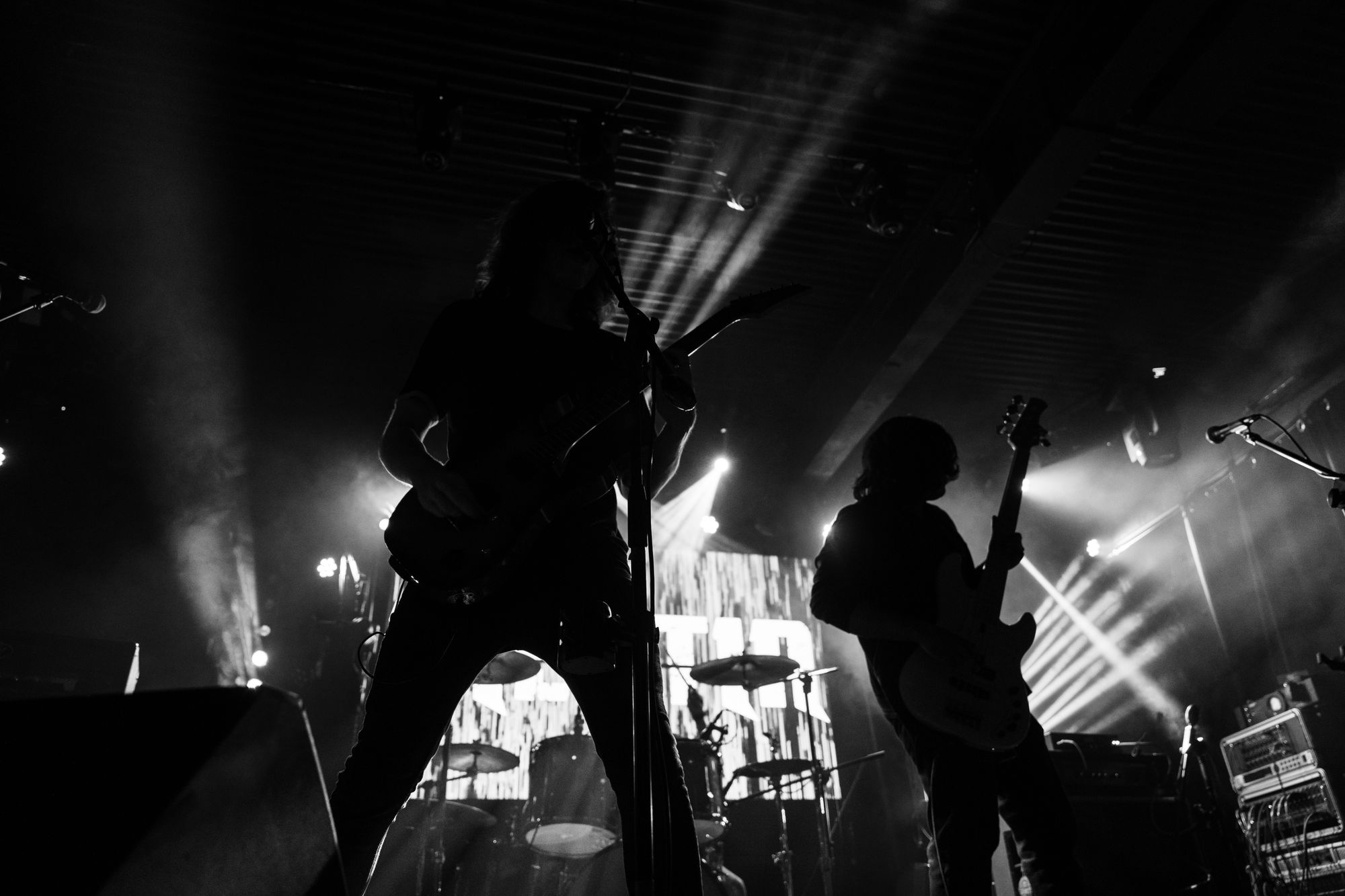 The best part of the set came toward the end of standout track "Are You Happy?" [off last year's One for the Heart]; as [Shaner] stood at the edge of the stage, leading the audience in biting harmony. The budding vocalist has an obvious and charismatic pension for setting a crowd ablaze.  If things continue at this rate, which I suspect they will, it shouldn't be long for a whole lot of other people know the lyrics to their songs.
Before the second act even made it on stage, I was a fan. Every venue has its own unique style and aesthetic; one of Zen West's cooler aspects is its quad-screen stage backdrop. Unlike their peers, the "4-piece chicken box from Baltimore" known professionally as Hug the Monster, opted to feature a montage of clips from cult-classic Terry Gilliam film Brazil, rather than band specified motion graphics. The film-nerd in me was instantly sold.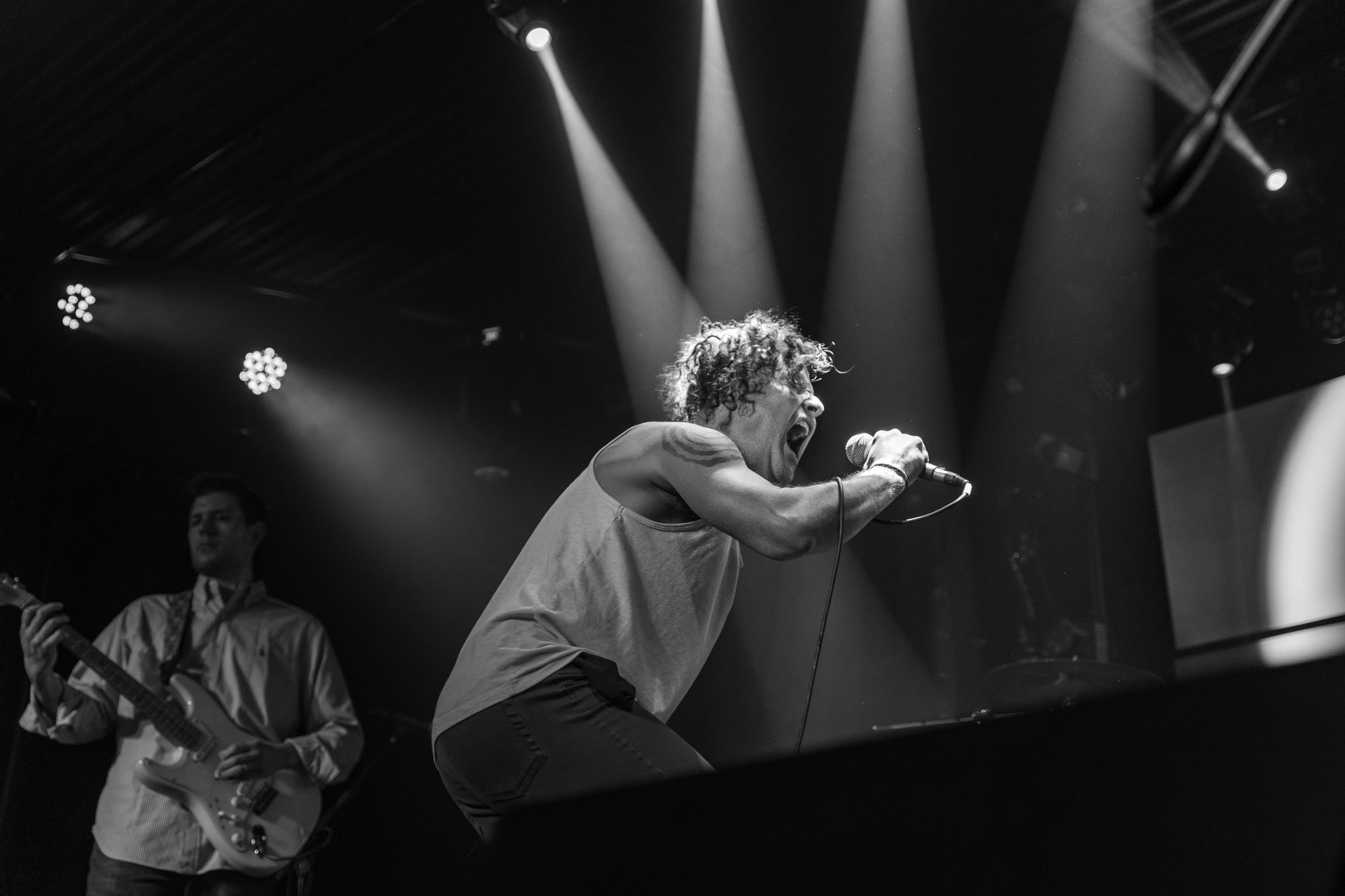 Movie talk aside, I really enjoyed these guys' set. Vocalist Yam Rodriguez' uniquely familiar stage persona [lying somewhere between 90's icons Eddie Vedder and Pauly Shore] is the perfect clash to the laidback, let-it-ride vibe of his bandmates, which is not to say these fellas can't thrash. From grungy [Rage Against the Machine reminiscent] riffs to wild howls and filthy basslines, Hug the Monster lays it down.
It's often said that the drummer is the heart and soul of a band; for the night's third act, Southview Drive, this couldn't be any truer. From the second he set down behind his set, Sean Harper [aka Mr. Penguin] was full speed ahead, beating his heart out before the set even began. Enter bassist Nigel Lewis and vocalist/guitarist Mike Neall Jr., and these dudes were off and running.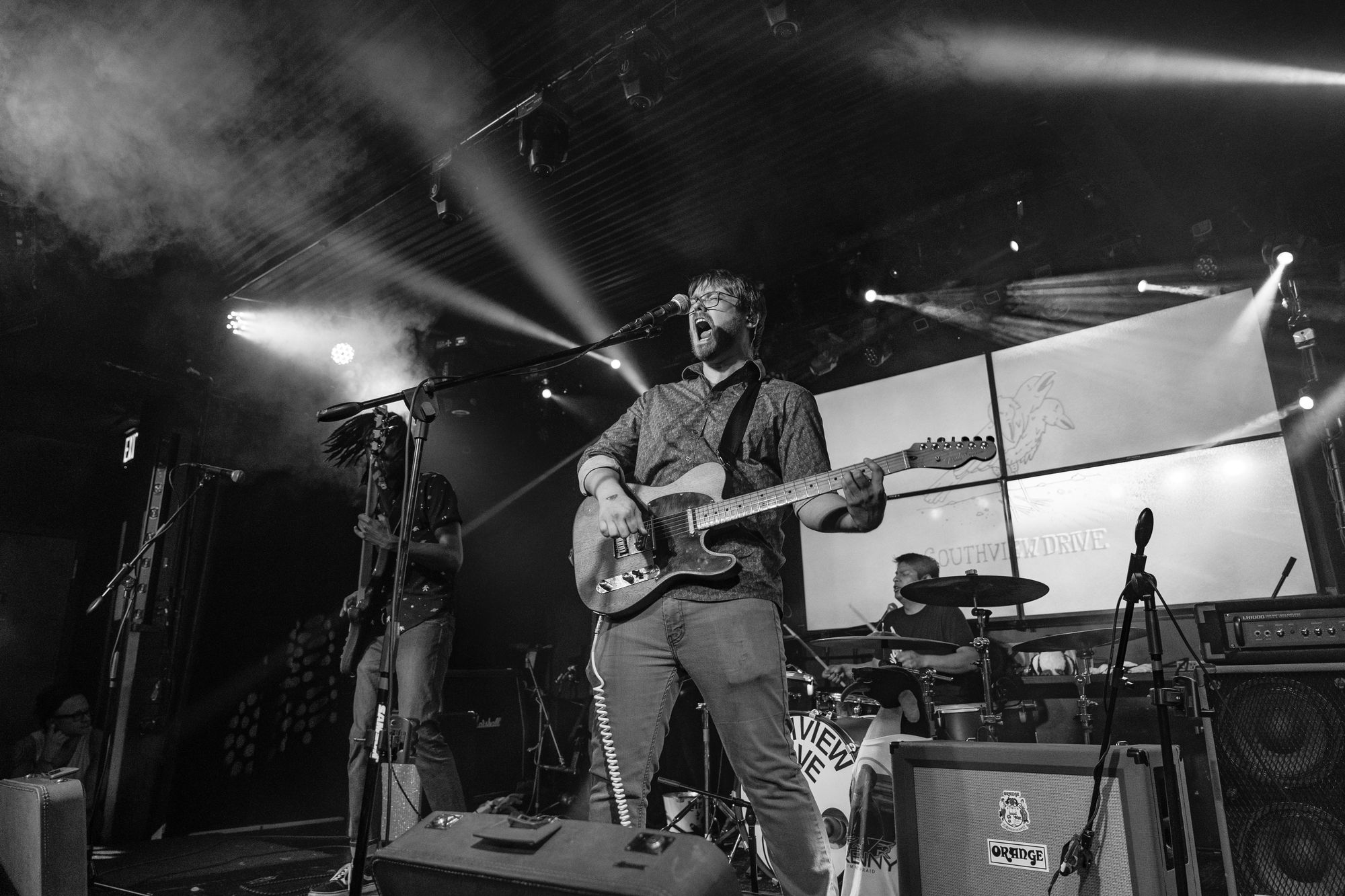 Admittedly, I spent a good portion of this performance staring at Nigel Lewis' bass; I mean the man can flat out groove, but dammit what a beautiful instrument. I'm not afraid to admit I'm a sucker for pretty things; though I must say, this trio's music is anything but pretty. Between Neall's [unexpectedly] throat rattling screams and Harper's soul-dripping drumbeats, Southview Drive's music is, to put simply, a heartfelt kick in the teeth.
You know that uncle [whose also your cousin?] that always sneaks you a beer at the cookout when your mom isn't looking? Well, if he was in a band, it'd probably be No Promises. The last act of the night was nothing but a good time. From vocalist Nick Newberry's mid-set fireball shots to guitarist Liam Walsh's raucous banter and crowd-pleasing shreds, these guys brought the energy in short order.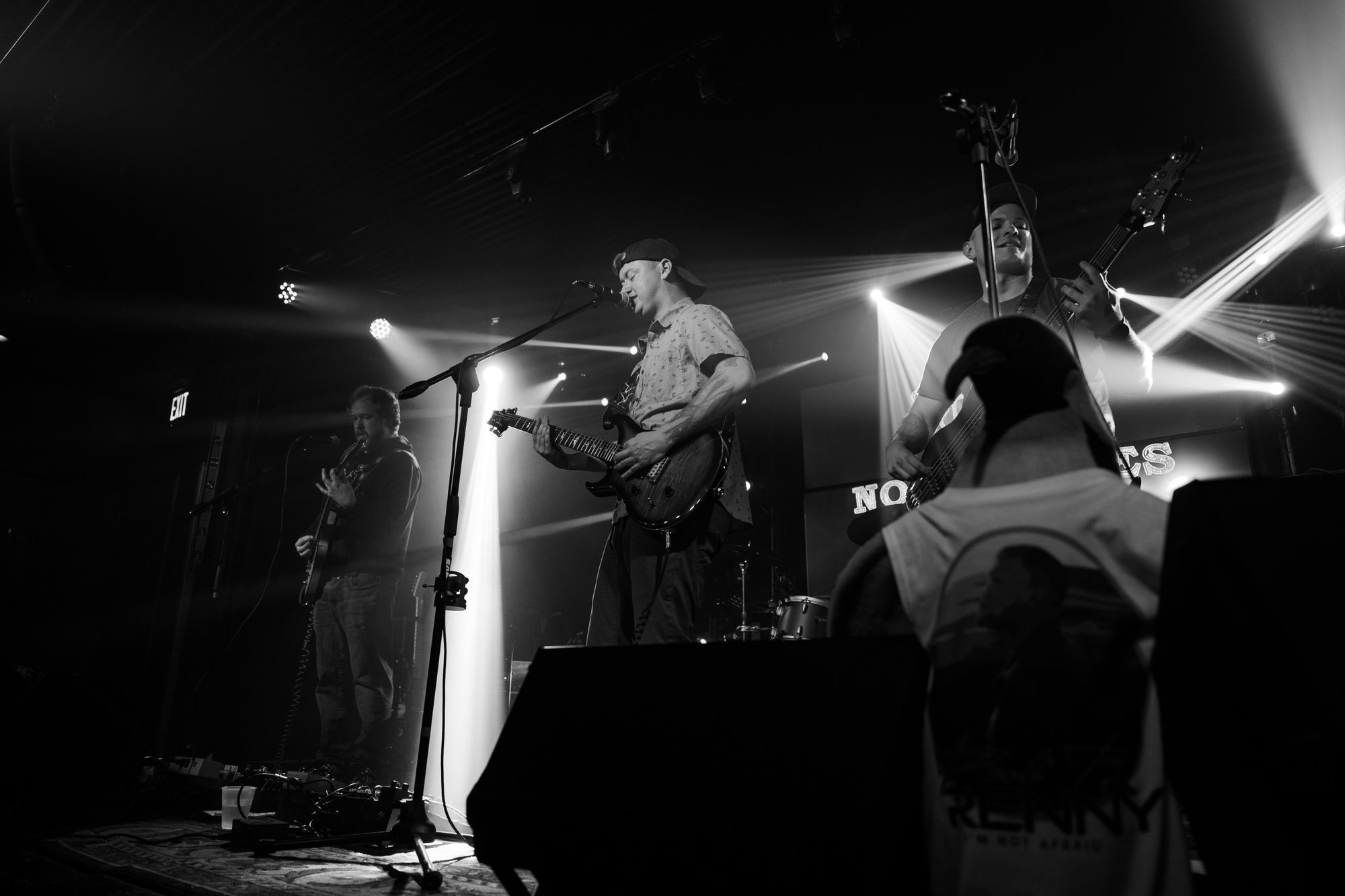 My personal favorite part of the performance had to be the impromptu game of catch [at Newberry's request] between the crowd and [performing] band. Nothing says rock'n'roll like flying balls and fireball shots; not to mention the surprise guests [including Tom Sobkowicz of Kings of the Wild Things]. If nothing else, this is a group of guys that knows how to bring the noise, and the fun. Though I was unable to stay for the full set, No Promises clearly and certainly ended the night on a high note.
With two shows down, I can only imagine what Zen West will have in store next time; but based on the story so far, I expect a nothing less than a damn good time. Till next time, stay filthy.
Checkout more photos from the night in the gallery below.
---