"A killer night of music, worth much more than the price of admission."
As I strolled into Baltimore's Zen West Cantina last Thursday night, ready to hear live music for the first time in what felt like forever, I was instantly berated with pedal to the floor rock'n'roll energy. The first band of the night, Virginia-based quartet Flight Club, had just begun their set and lead vocalist Charlie Mahoney was quite literally mid-flight (pun all the way intended) as I entered the quickly filling space.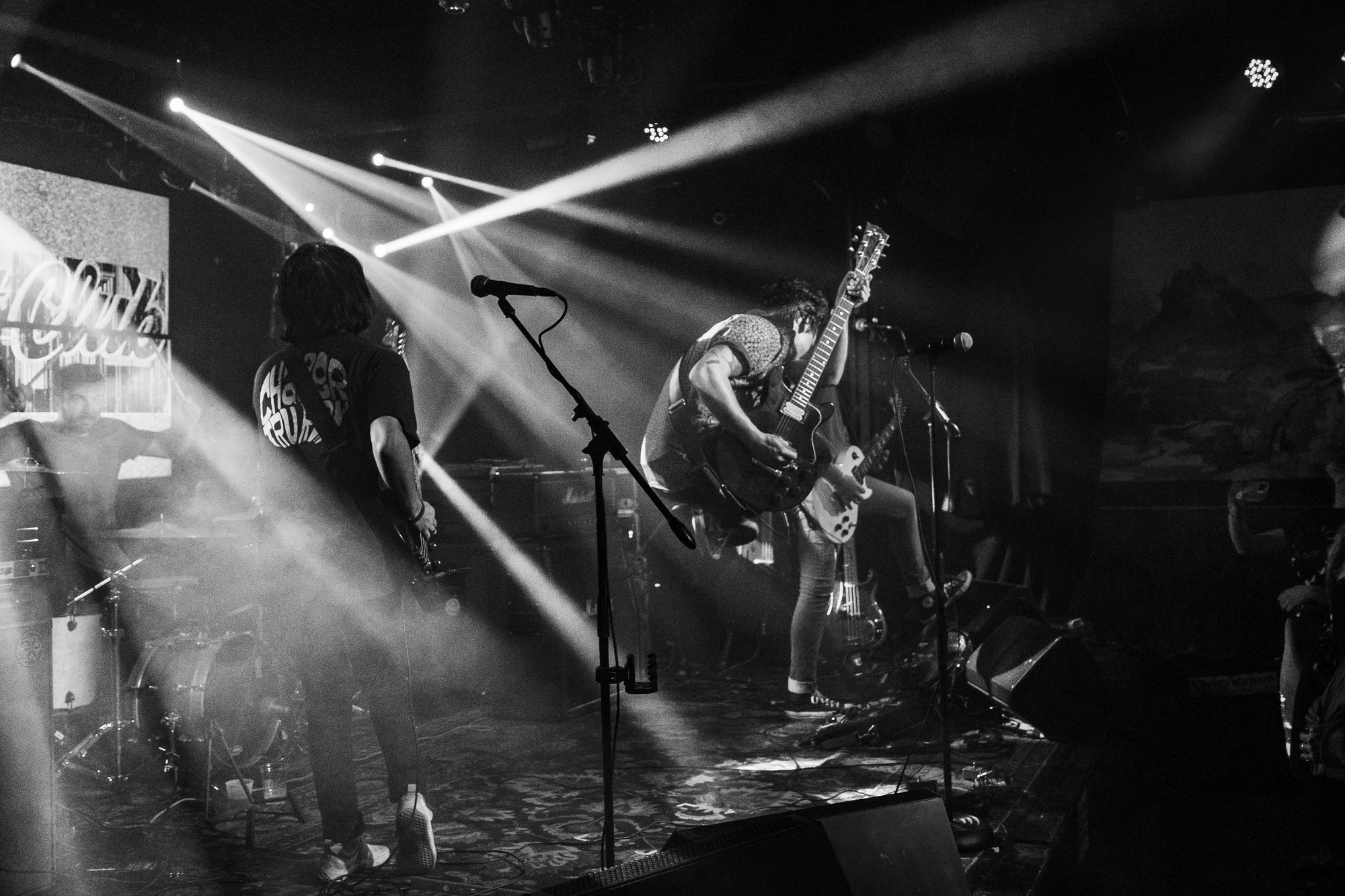 There's really nothing like watching a dude scissor kick through the air to get the blood flowing. Flanked by bassist Alex Triantafilledes and guitarist Sam Tucker, with drummer Harry Ellis holding it down from the back, these four dudes effortlessly set the tone for a killer night of music, worth much more than the price of admission.
Next on the bill were my good friends in Ben DeHan. This was my first chance getting to see the band in their new 5-piece lineup, having recently added the talented Luca Cellucci on keys. Though cellist Lauren White's ominous (heavy "dark night of the soul" vibes) off-cuff riffs in between songs remains my favorite part of a DeHan show, it was dope hearing new single Woke Up live for the first time.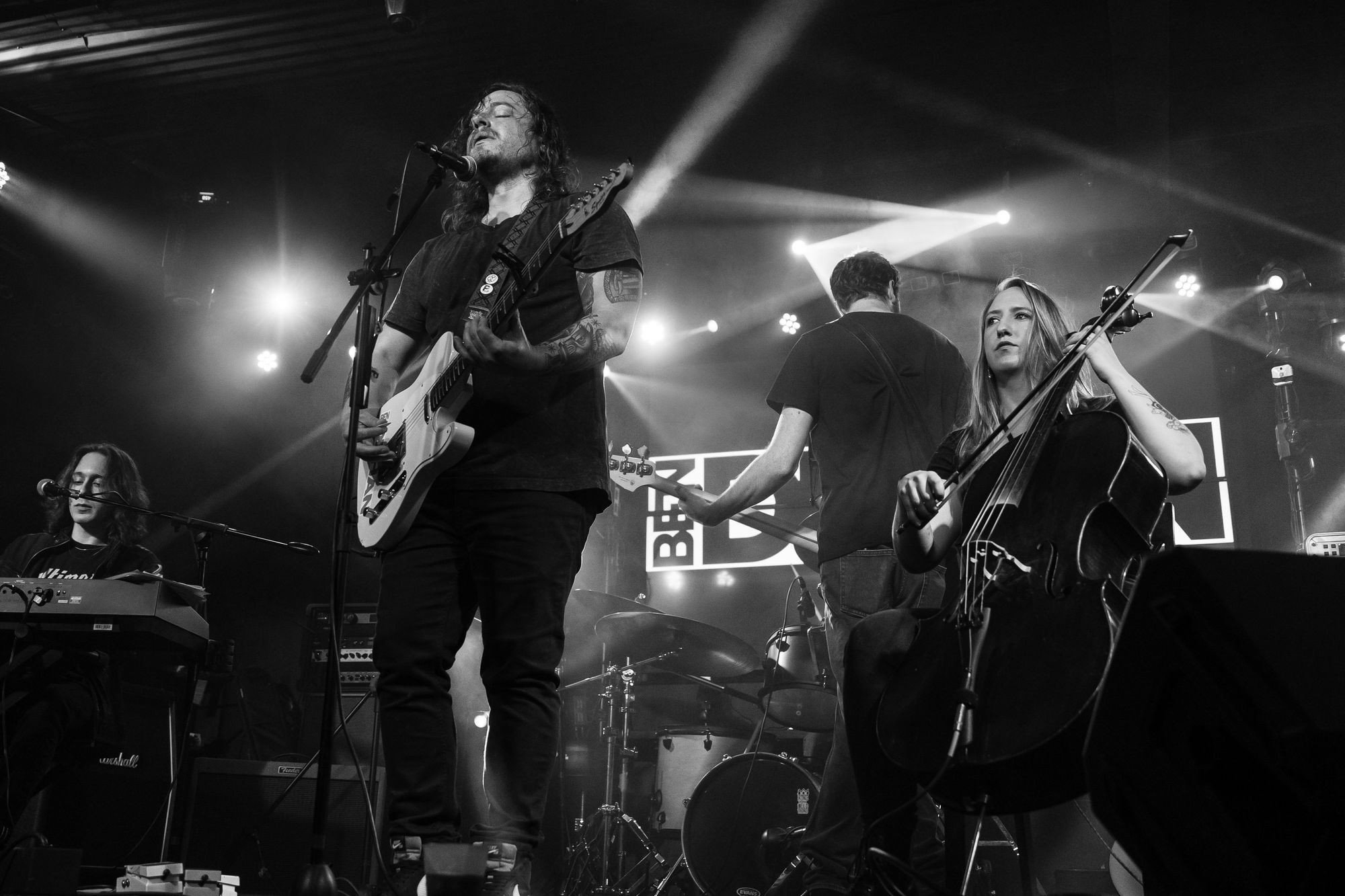 Other standouts among the setlist were personal favorites Think I Want and All I Ever Knew. Lead vocalist/guitarist and namesake, Ben DeHan continues to expand on his personal brand of pop-punk tinged anthems and grungy on-stage persona one kickass show at a time.
The third and arguably best act of the night was none other than Keep Flying. I will admit that I knew virtually nothing about this band coming into the night, but let's just say that changed rather quickly. From the word go these dudes were balls to the wall energy; I've never seen a band absolutely command the stage [and crowd] quite like it.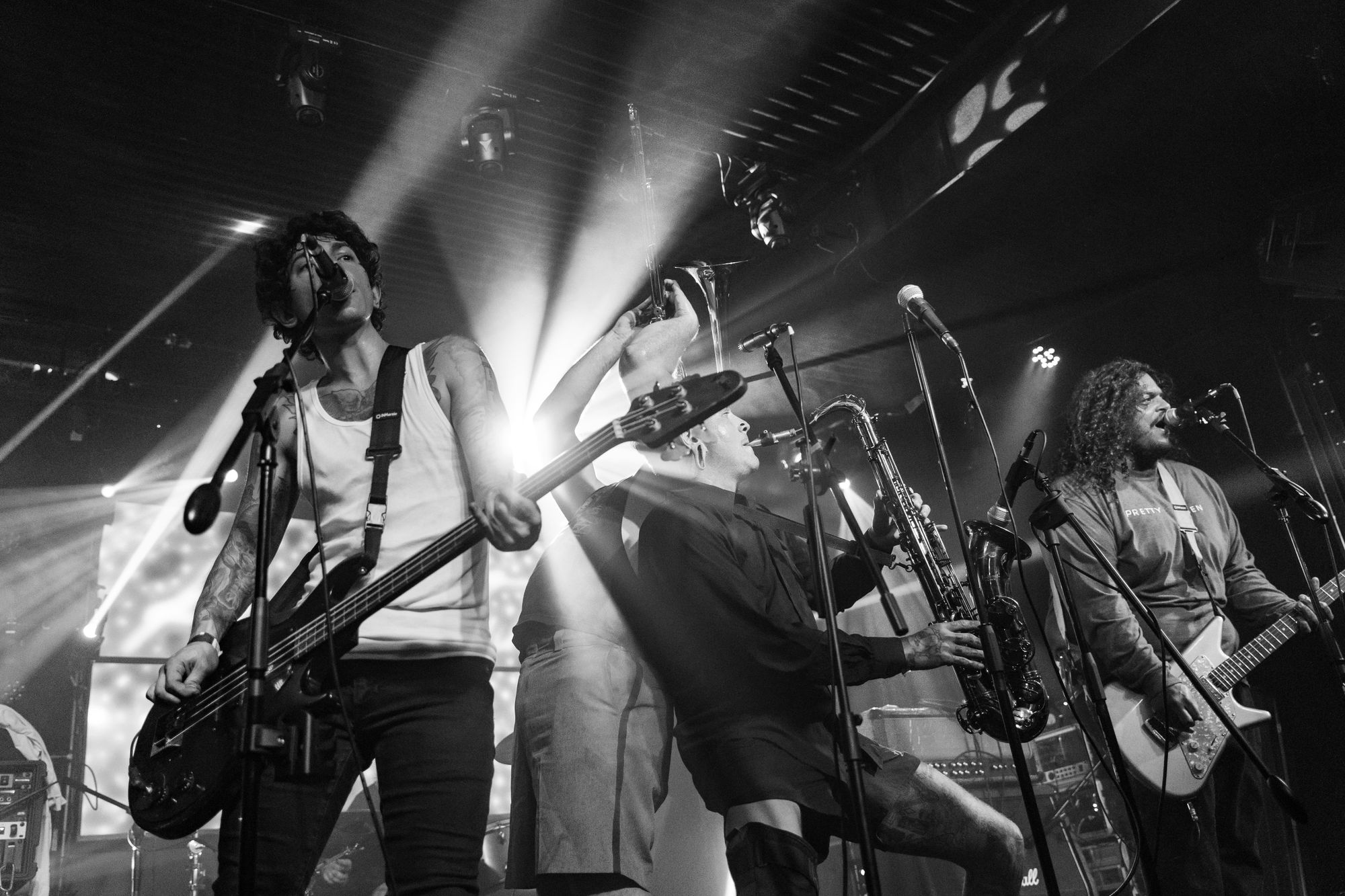 Saxophonist/vocalist John Ryan's ability to fly around the stage whilst belting out nasty brass licks [and the kind of howling screams that would make any on-looker scratch their own throat] was simply mesmerizing. Combined with lead vocalist Henry Menzel's growling sweet-lipped vocals, bassist Chuck Bernard's high-octane string ripping, trumpeter Rick Coates' sly horn licks and drummer Peter Vriones speedball thrashing (added touring guitarist Dustin Wallace's biting riffs), the stage was, quite simply, set aflame.
Closing out the night was local Towson pop punkers, Kings of the Wild Things. There's a raw yet comfortable familiarity about these guys' sound; a throwback to heart-wrecked and angst filled nights under bright stars and soaring choruses (a la pre-2010's All Time Low, Yellowcard... Blink?)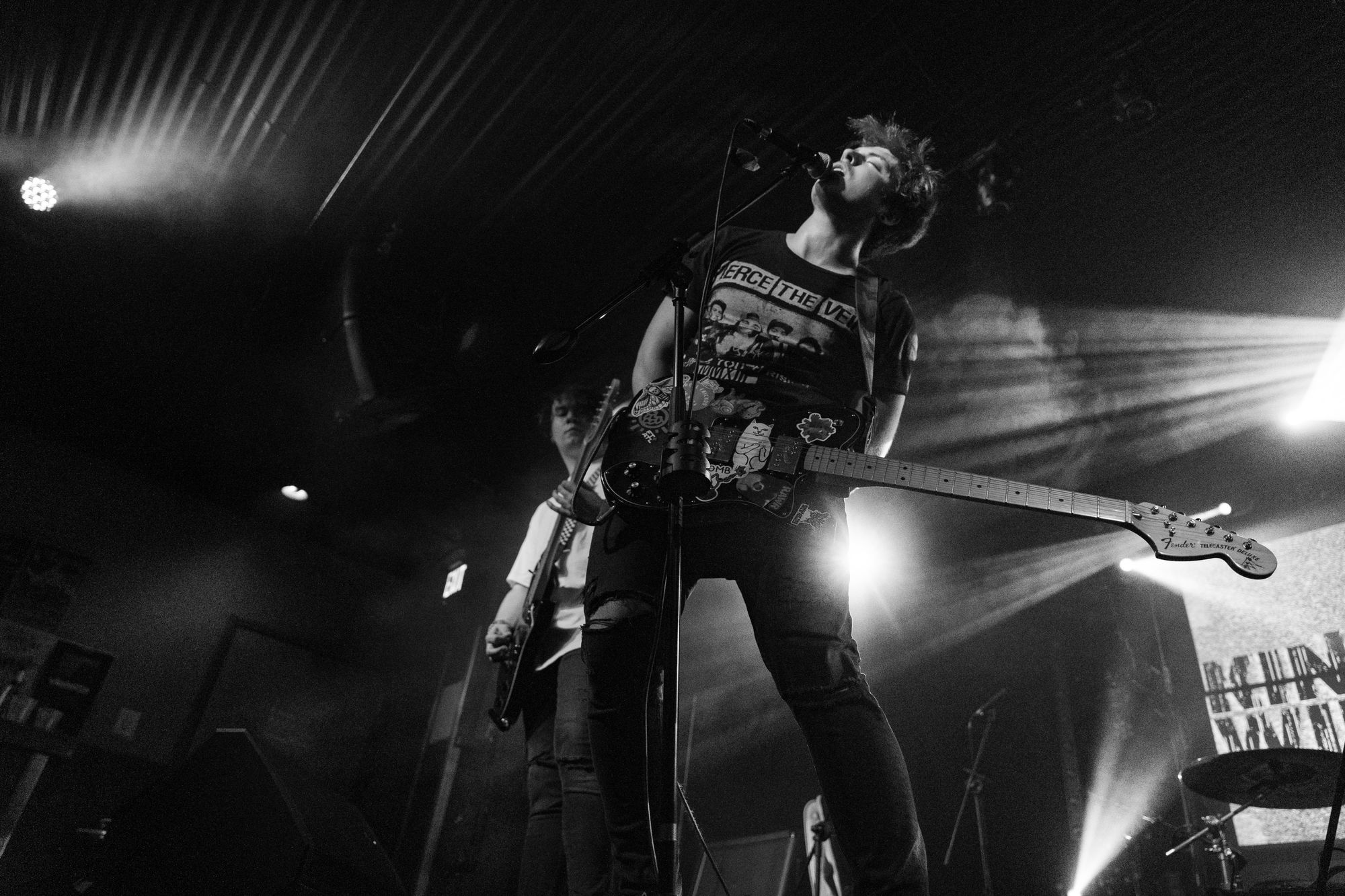 From guitarist D.R.E. Sixx's shredding forays into the crowd, ripping his axe amongst headbanging fans, to lead vocalist Oscar Sobkowicz' shirtless antics [to the audible approval of many female concertgoers], these fellas have no problem working the crowd. This combination of nostalgia inducing melodies and crowd-pleasing performance is a clear indication of why this band is one on the rise; an ascent they look to continue with their upcoming show [supporting Escape the Fate and The Red Jumpsuit Apparatus] on their Baltimore stop, later this month.
It's clear that in the hands of all these young and up-and-coming rockstars, the future is bright and as punk as it ever was. At the very least, I get the feeling I'll one day be saying how I got to see them play before the world knew their names.
Check out more photos from the night in the gallery bellow.