Only in November 2022 is a tour like this possible. Well, maybe with the exception of the late 90s. Tonight's show is quite the package, more like four headliners. Billed as The Tried and True Tour, tonight features Kristopher Roe of The Ataris on acoustic, followed by Alien Ant Farm, Hoobastank, and Lit. You read that correctly. The evening was perfectly cool, with a slight mist falling every hour or so. The vibes are good, and the energy is electric. People are excited about this show and you can tell. I copped my media pass, went through security, and entered the Haute Spot, Cedar Park, Texas' "kick-ass" music venue. Tucked away in the northwest intersection of Austin and Cedar Park, this medium/large venue proved the perfect playground for these four iconic acts. With the crowd nearing capacity, it's time to kick things off.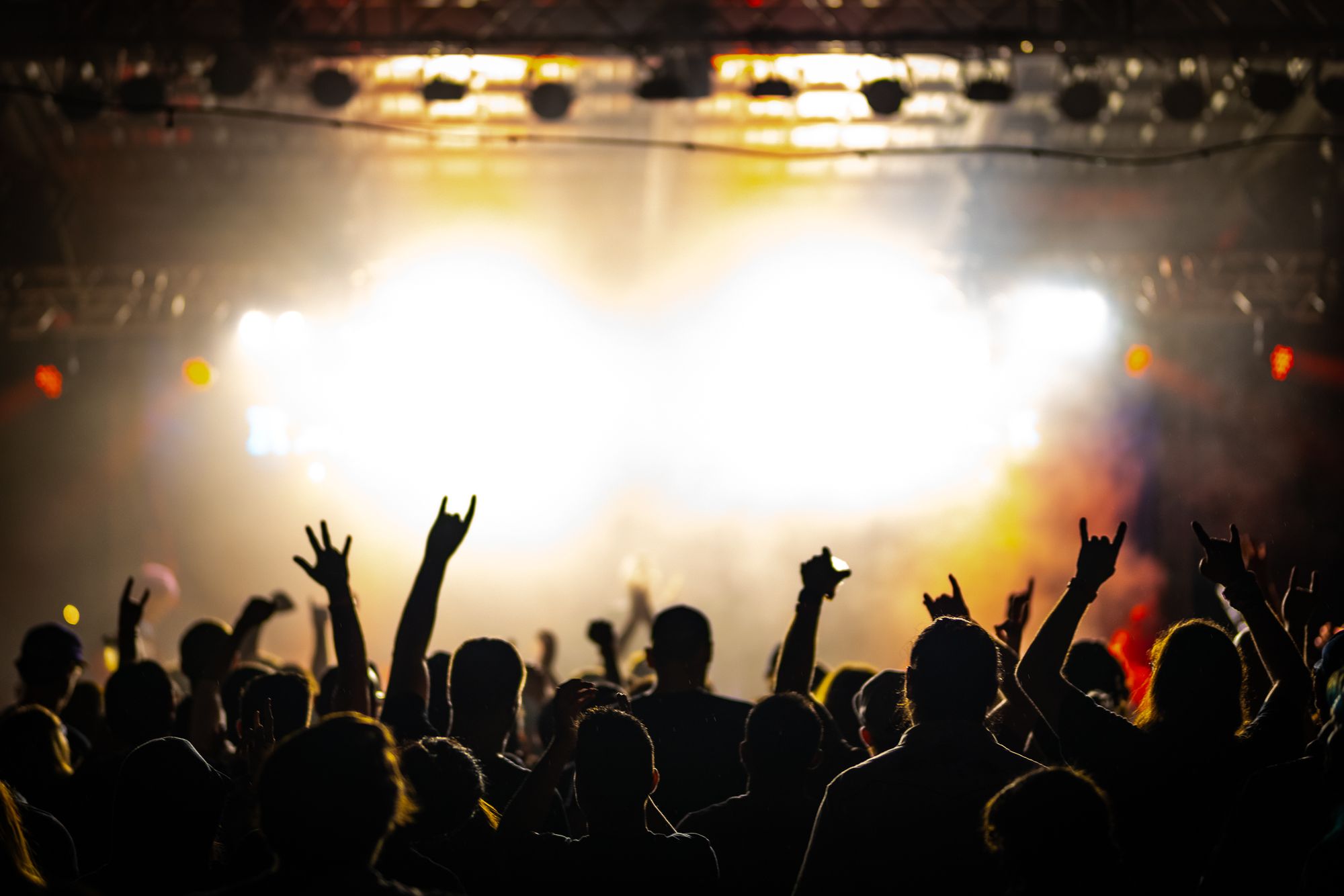 First up is Kristopher Roe of The Ataris. Performing songs across the band's expansive discography, Roe was immediately locked in with an audience that was singing back every word from the jump. Just him and an acoustic, Roe provided a strong opening set that hooked the audience and kept people screaming and streaming. Ending his set with the hit cover of The Boys of Summer, Roe's voice was as strong and confident as ever, and the crowd was all but ecstatic to experience such an intimate performance from one of the most iconic punk vocalists of the late 90s/early 00s. I definitely left the set with an insatiable desire to jam So Long, Astoria again. So I did on my way home.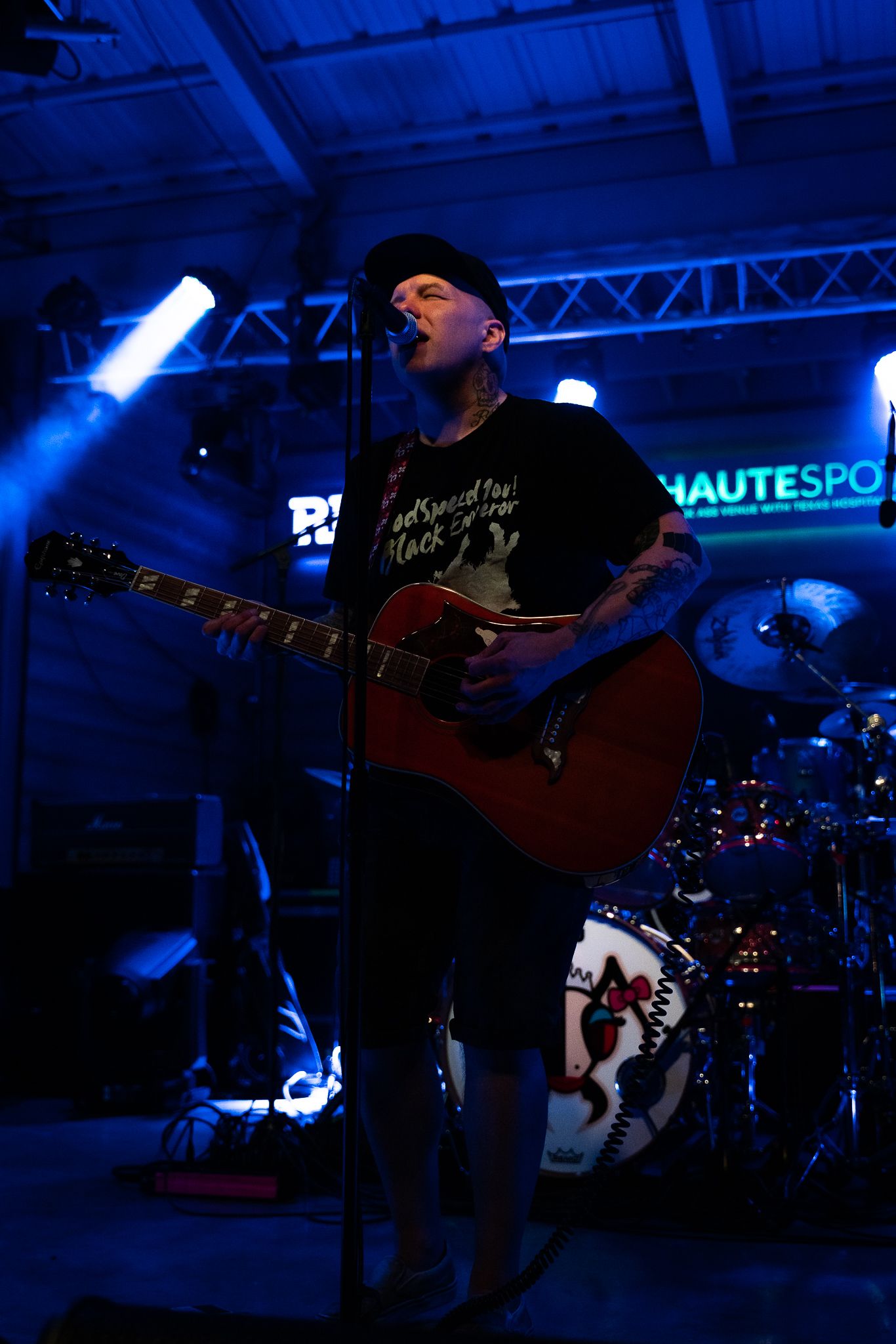 Next is Alien Ant Farm. Full disclosure, I've been an AAF stan since 2001 (I was 14), when they dropped their iconic LP Anthology, which contained chart-smashing singles Movies and Smooth Criminal, the latter of which recently enjoyed an unexpected viral surge on Twitter. Every person tonight at the venue and their mother has heard AAF's Michael Jackson cover, and every person at the venue and their mother loves this cover (and the little kid dancing in the video). It's an objective fact. Anyway, the band, composed of vocalist Dryden Mitchell, drummer Mike Cosgrove, Guitarist Terry Corso, and Bassist Michael Grajewski, were absolutely on point, blazing through their set like tried-and-true rockstars. At one unexpected point, as the band slowly crept into the intro for Attitude, Mitchell informed the crowd that this was his mother's favorite song. "I miss my momma!" he said a few times, prompting more than a few awws from the crowd. This genuinely emotional moment was jarring in its suddenness, to me at least, but nonetheless a very real, human moment of vulnerability. And I felt it. As a momma's boy, his words swoll up like a pit in the back of my throat, and all of a sudden I was aware that AAF just made me emotional at a show I was covering. What a cool thing to experience! The crowd cheered and supported, I got my shit together, and they finished the song and the rest of the set on an absolute high, presenting Cosgrove a cake on stage for his recent birthday. Wholesome!!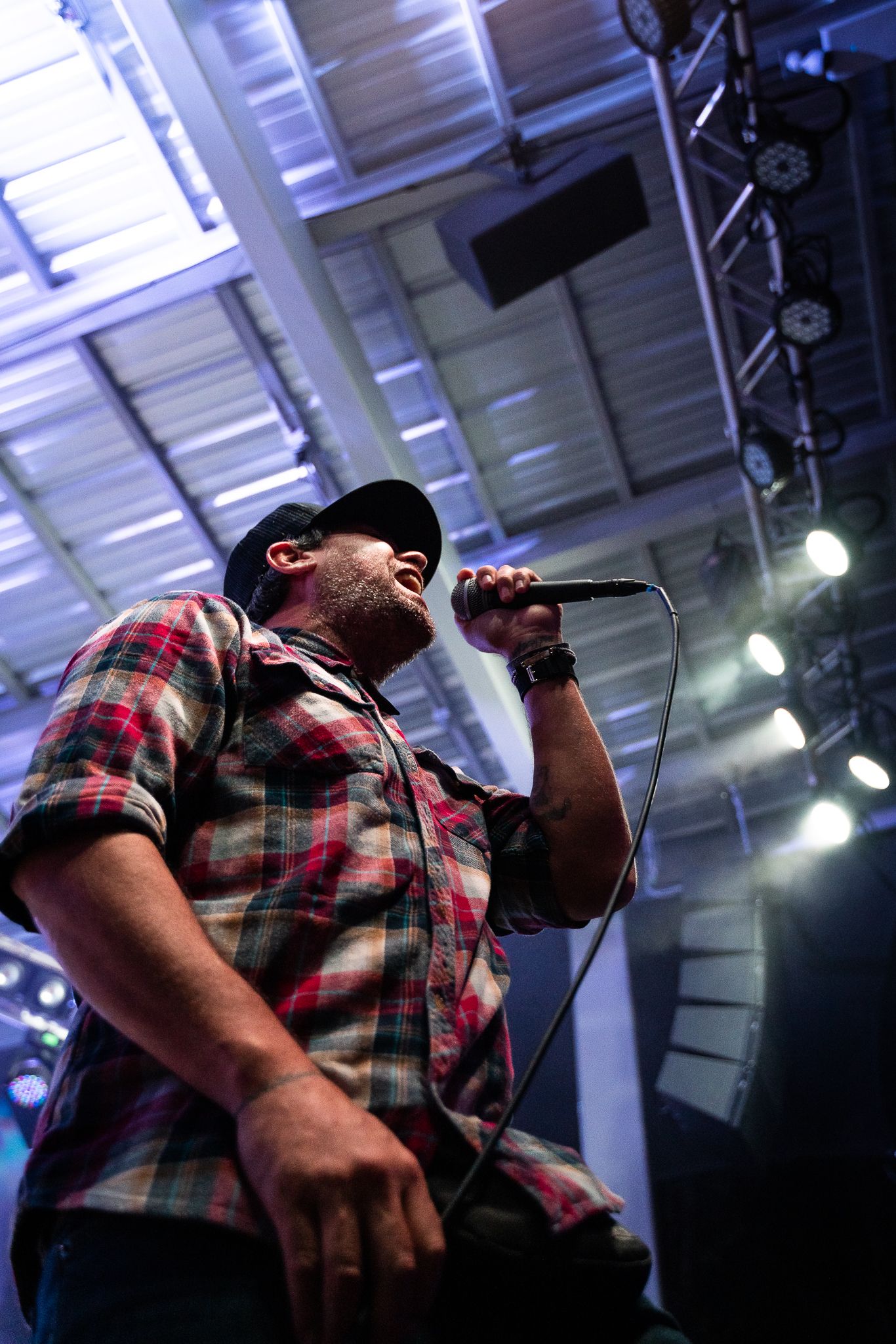 Next up was Hoobastank, hailing from L.A., who was actually slotted to headline tonight's show, but was moved to direct support in light of lead vocalist Doug Robb's current flu. Though feeling like death, and consuming a steady flow of OTC chemicals neatly lined up on the drum riser, Robb commanded the stage and the audience, blistering through a 40-minute set that included all their most iconic songs. Robb even referenced their set as a karaoke party, and he honestly wasn't wrong: he was even able to rest a bit while the crowd screamed back his own lyrics to multiple tracks. The rest of the band, comprised of Guitarist Dan Estrin, Bassist Jesse Charland, and Drummer Chris Hesse, ripped through the set like seasoned professionals. As if they've been doing this for the last 20+ years. Even hopped up on a cocktail of flu meds, Robb and the rest of the band sounded powerful and tight, and it was truly a surreal experience getting to witness a set so up close.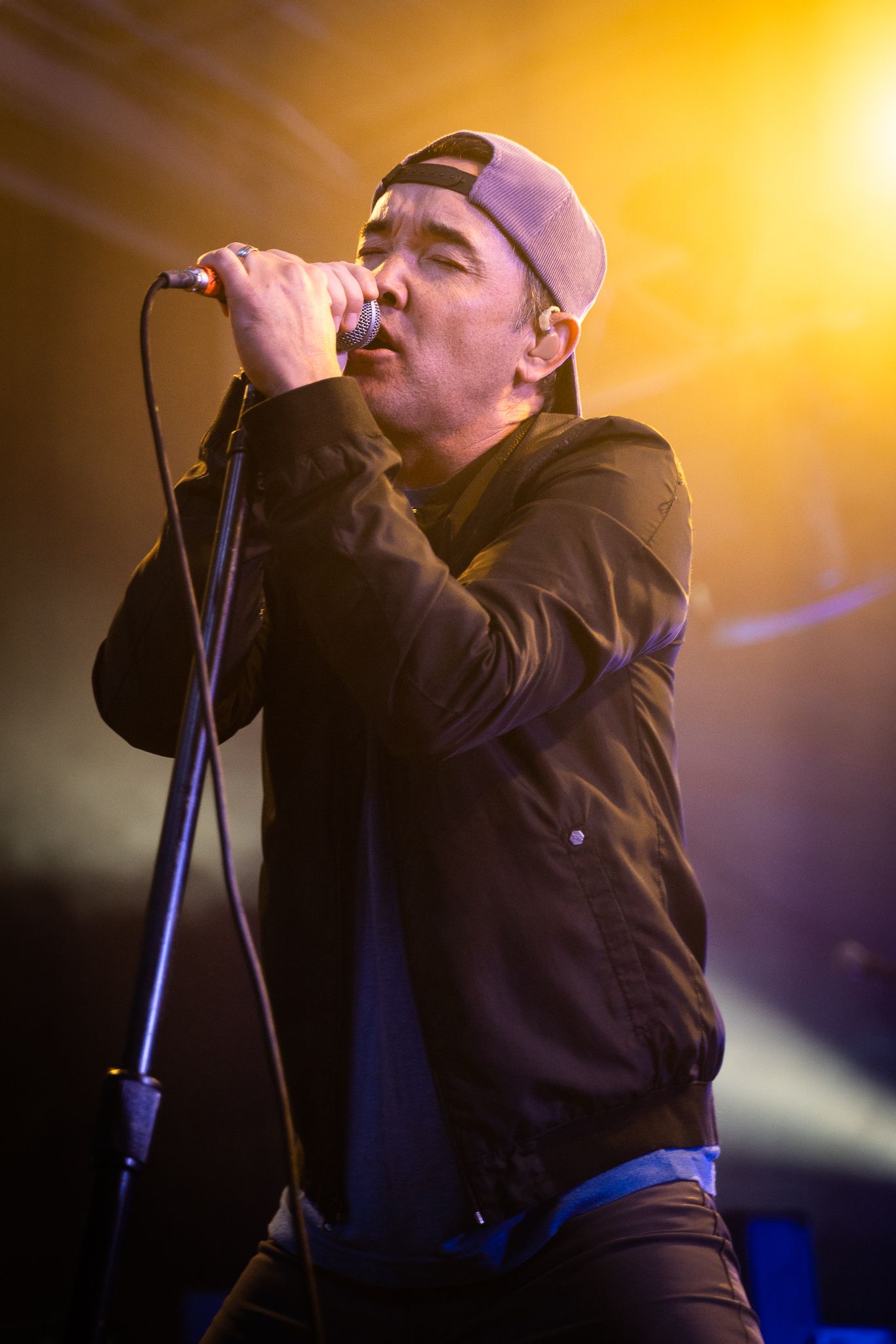 Closing out the evening was Lit. Let's be honest – you already know all the words to at least 3 of their songs still, and you haven't even heard them in years. That's the staying power of this band and their music, and it was on full display in Cedar Park. Upon taking the stage, the crowd absolutely roared as lead vocalist A. Jay Popoff, donning a tight white shirt and that iconic perfectly sculpted hair, sprinted around the stage as if giving the finger to the last 20 years of aging. Though more than two decades have passed since they dropped the legendary LP A Place in the Sun, Popoff's vocals sounded as solid and strong as ever, as did the rest of the band, rounded out by Guitarist Jeremy Popoff, Bassist Kevin Baldes, and Drummer Taylor Carroll. This is a band whose CD I purchased at the ripe age of 12, and as a kid just starting out on drums at the time, I used to wreak havoc on my little practice pad while jamming the LP. Needless to say, I was very excited to cover this event, to just see the show in general.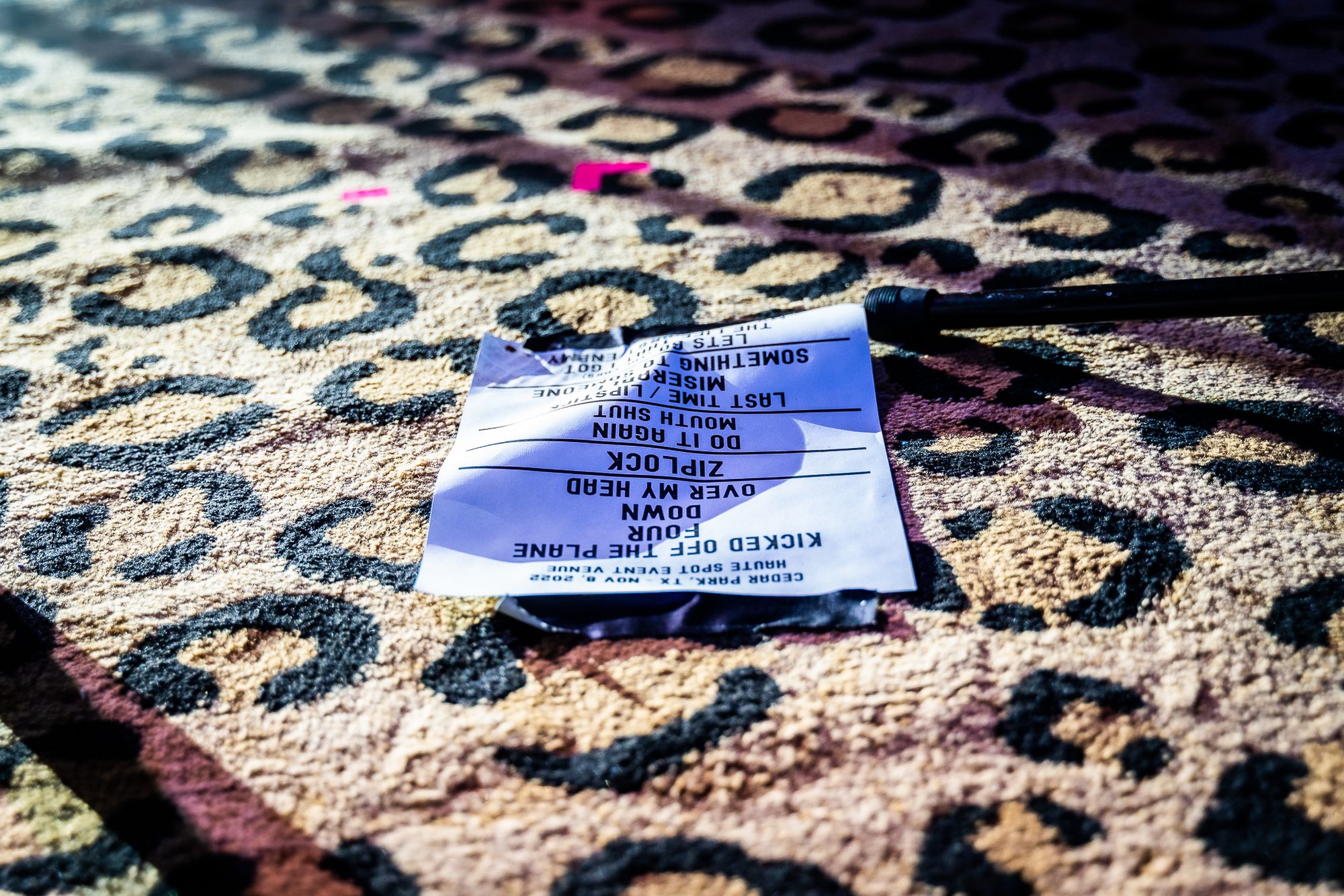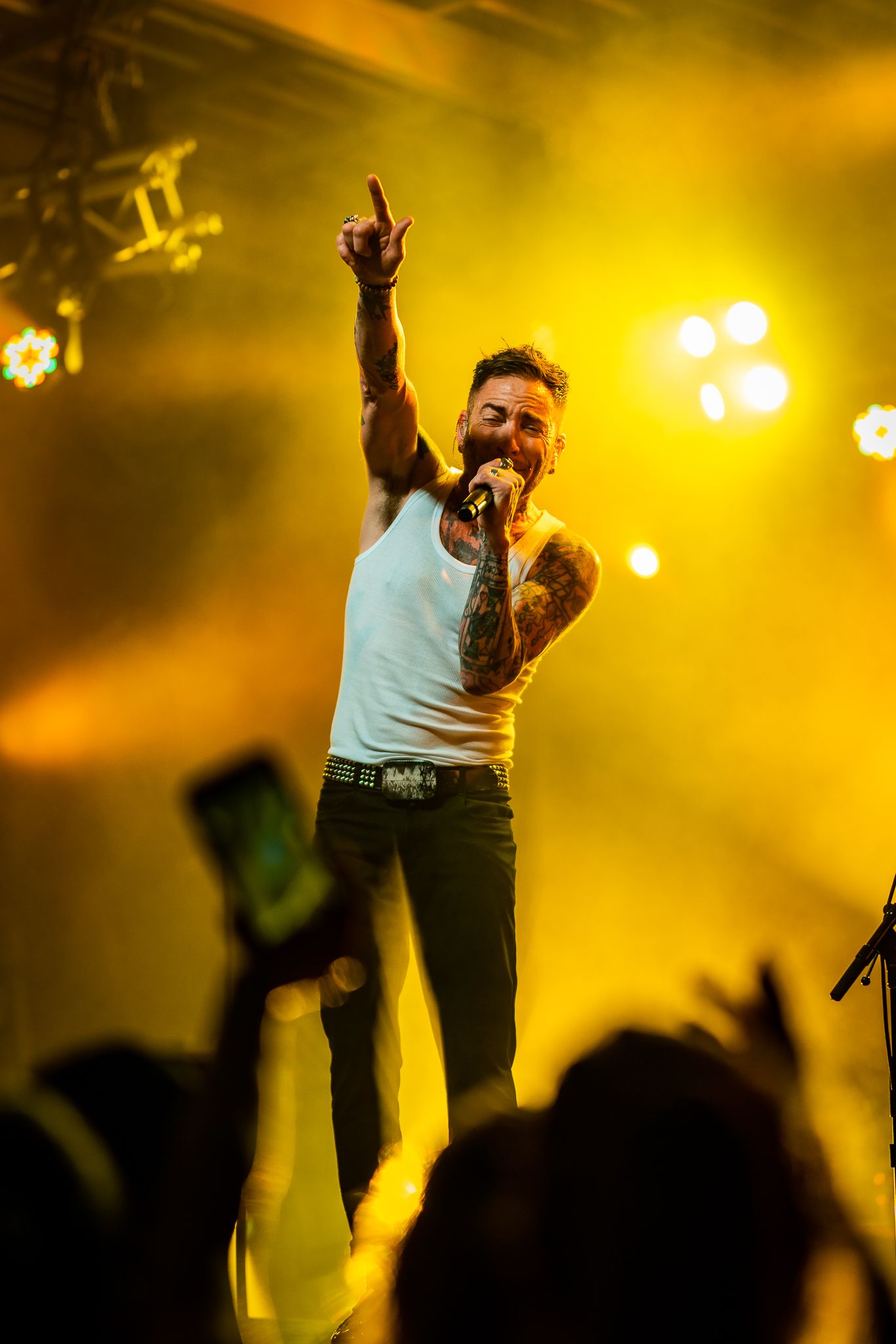 Over the course of 14 songs, Lit transformed Haute Spot into a raucous late 90s MTV party, but with more (and better) booze, and fewer JNCOs. People were transfixed, eyes glued to the stage, completely taken over by the memories uncontrollably flooding their brains while the music that soundtracked a more youthful time washed over their bodies and psyches. It was impossible not to feel an overwhelming sense of joy, and, in the one time, I'll use this word in this piece: nostalgia. It was beautiful. The band looked like they were having just as much fun performing as the audience, and when this occurs, and it's always quite obvious, you know you're witnessing a truly remarkable set. Lit finished the set with their hit single My Own Worst Enemy and you already know just how loud the crowd sang back every single word. What a damn good show.
In general, this tour package was a reminder to all in attendance of better times. Of course, hindsight is 20/20, but let's be honest: the current political and environmental and international and domestic climates that are swirling around in our heads and on our phones these days is fucking scary. The hatred and division, violence and suffering. The real world. These things faded for a few hours, as we all collectively basked in a show that was literally designed to make us smile and sing and feel a sense of community. The show succeeded in this, and it was an honor to attend and photograph the event. I would've been there even if I didn't get media approval, but I'm sure glad I did.