Halloween night in Dallas, Texas got a whole lot spookier as the Fatalism North American Tour 2023 rolled into the Echo Lounge. With  Varials, Currents, and the headlining act, Polaris, it was a night of tricks, treats, and seriously good music.
Varials took the stage first, and they cranked up the energy. Their heavy and aggressive sound got the mosh pits churning, and headbanging was basically mandatory. These guys got everyone hyped for the night. Did I mention they were dressed as Willy Wonka and his troop of Oompa Loompas? The chocolate factory never sounded so heavy.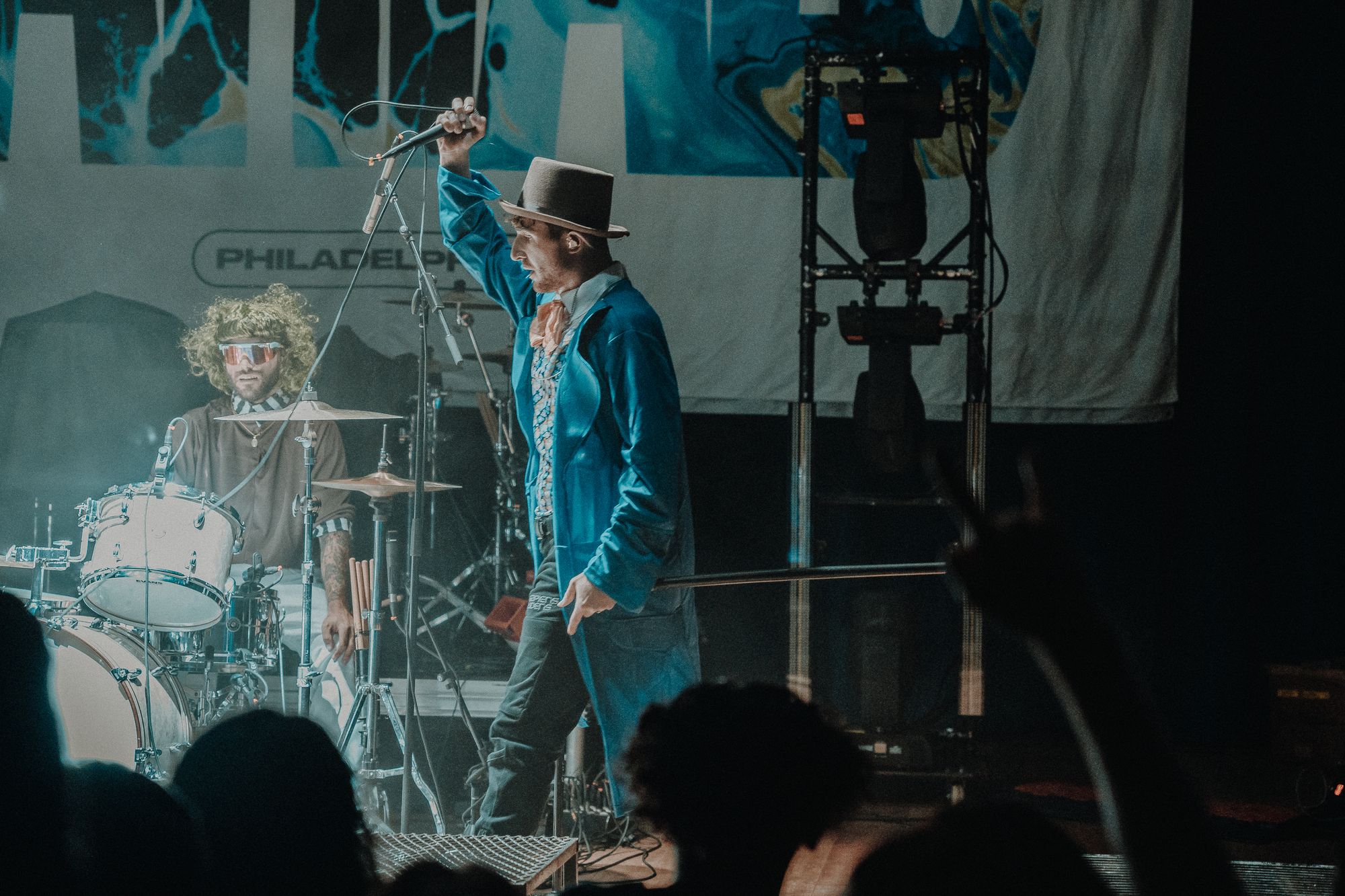 Currents followed with a set that was a blend of melodic and djent-inspired metal. It was the perfect middle ground between Varials' heaviness and what was to come. They kept the crowd hooked and craving for more. I have had the pleasure of photographing Currents so many times and it never fails to be amazing. Of course this show in particular being extra special with how goofy their costumes were. The group never fails to sound just as impecible live as recorded. Dallas LOVES Currents.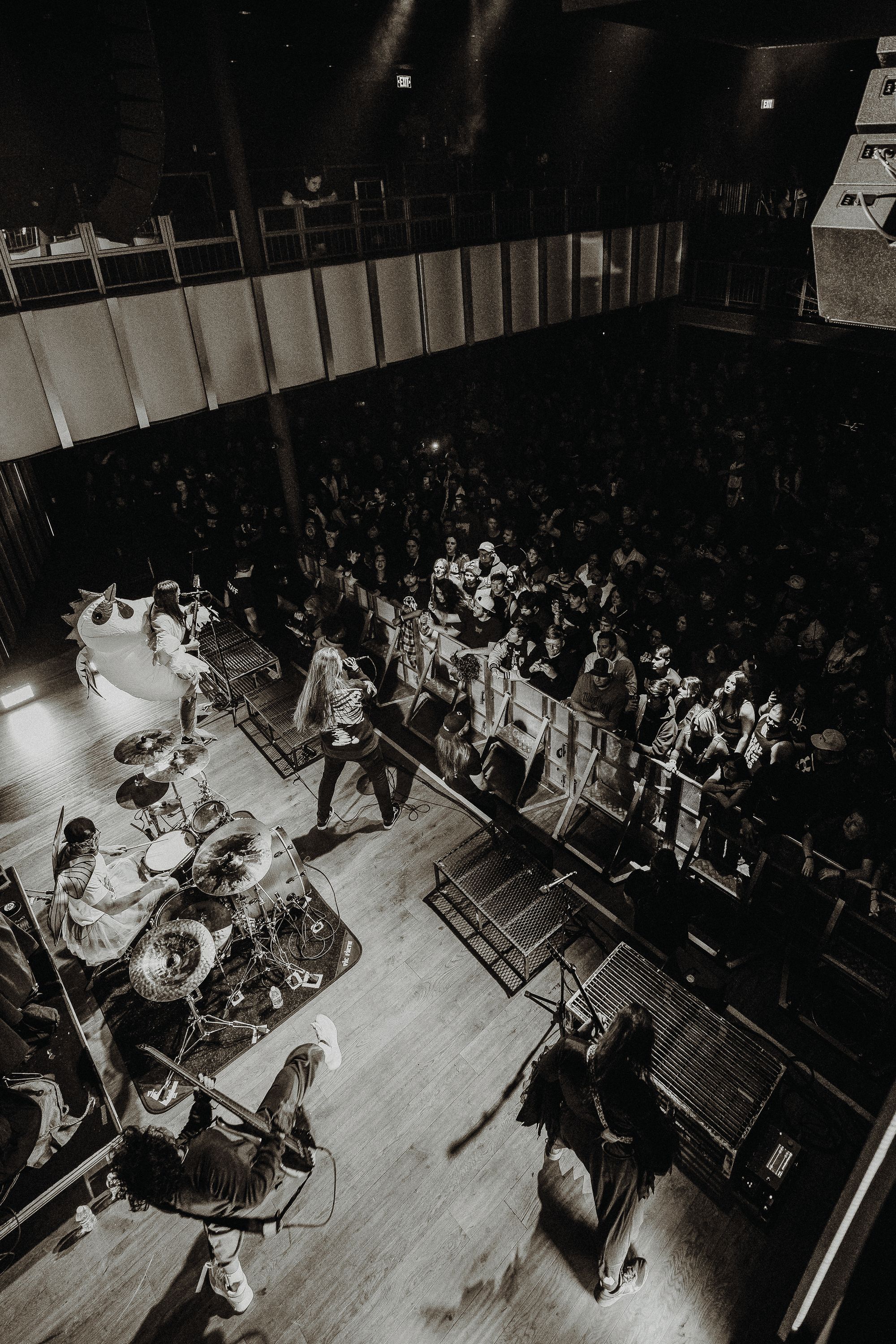 But the highlight of the night was Polaris. They didn't just bring the music; they brought the Halloween party with them. The stage was decked out in spooky visuals, and the band members were all dressed up in Buc-ee's beaver costumes – a sight that left everyone in stitches. They combined technical prowess with emotional intensity and played a mix of their hits, from heavy bangers to heartfelt ballads. The crowd was right there with them, singing every word.
One of the coolest things about the night was the unity among the fans. The Halloween costumes were all over the place, from classic monsters to the band's own merch, but the Polaris beaver costumes were a standout. The Echo Lounge was transformed into a metal Halloween haven.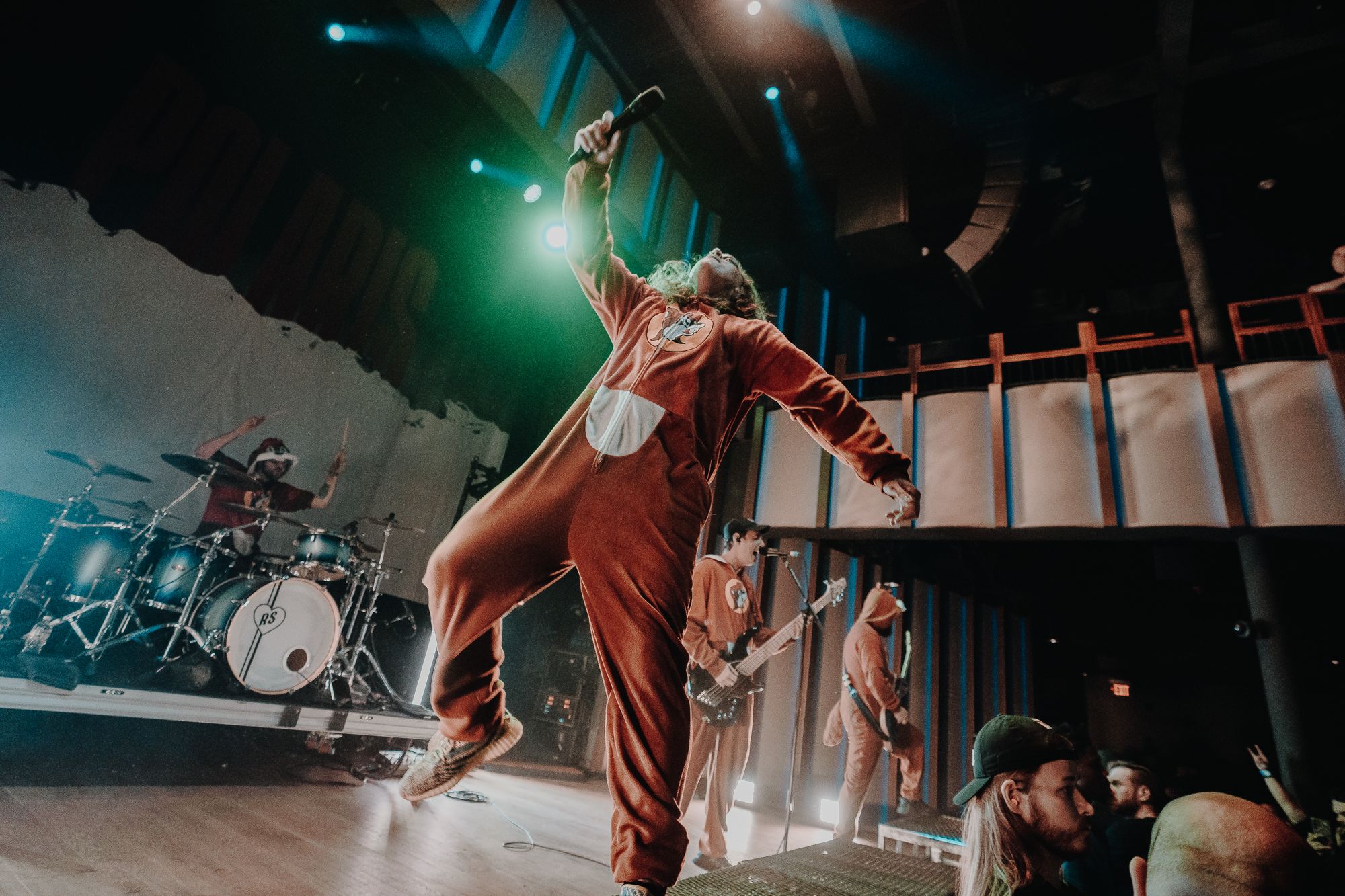 To wrap it up, the Fatalism North American Tour 2023's Halloween show in Dallas was a night to remember. The bands brought their unique styles and energy, making for a killer lineup. And let's not forget Polaris, who took the Halloween spirit to a whole new level with their Buc-ee's beaver costumes – a memorable touch that added a lot of fun to the festivities. If you're into metal and missed this show, you missed out on one hell of a Halloween party. Keep an eye out for these bands because you won't want to miss them on their next tour.