Something truly special happens when you show up to Emo's in Austin, Texas and find parking immediately: your headspace clears, and all that worry and anxiety disappears about missing the opener because you've circled this god damn small parking lot Emo's shares with about 10 other businesses a hundred times already, and doors were 55 minutes ago. Anyway. I parked, got my camera through security, scooped my media pass, and headed to the pit. Tonight, Action Adventure and Four Year Strong supporting absolute legends New Found Glory on tour for the 20th anniversary of their iconic, spectacular, and arguably perfect album Sticks and Stones. I was 16 years old when that record came out in 2002, and I fell in love immediately with it, from front to back. Let me preface: this is not going to be a "review," per se, because that would imply there's perhaps something not ideal from the evening that is worth mentioning here. Nope. Not this time. Last night's show was basically flawless from start to finish. The openers killed their sets and got the crowd hyped, and then NFG blasted through a 20-song, 1.5-hour set with the intensity and passion of a new touring band. I was in awe.
Pop-punk outfit Action Adventure opened the night, and it was clear this band was damn excited just to be on the tour package. Hailing from Chicago, A/A rocked a 30-minute set, performing many songs from their 2021 LP, Pulling Focus. A fun mix of pop-punk, post-hardcore, and some metal elements, this band definitely got the evening started off on a strong foot (maybe even a two-step?). Lead vocalist Blake Evaristo couldn't stop smiling the entire set, especially when air-drumming a sick fill by drummer Adrian Brown, or a sweet guitar lick from Brompton Jackson. Rounded out by bassist Manny Avila and guitarist Oren Trace, this 5-piece certainly set the bar for the night.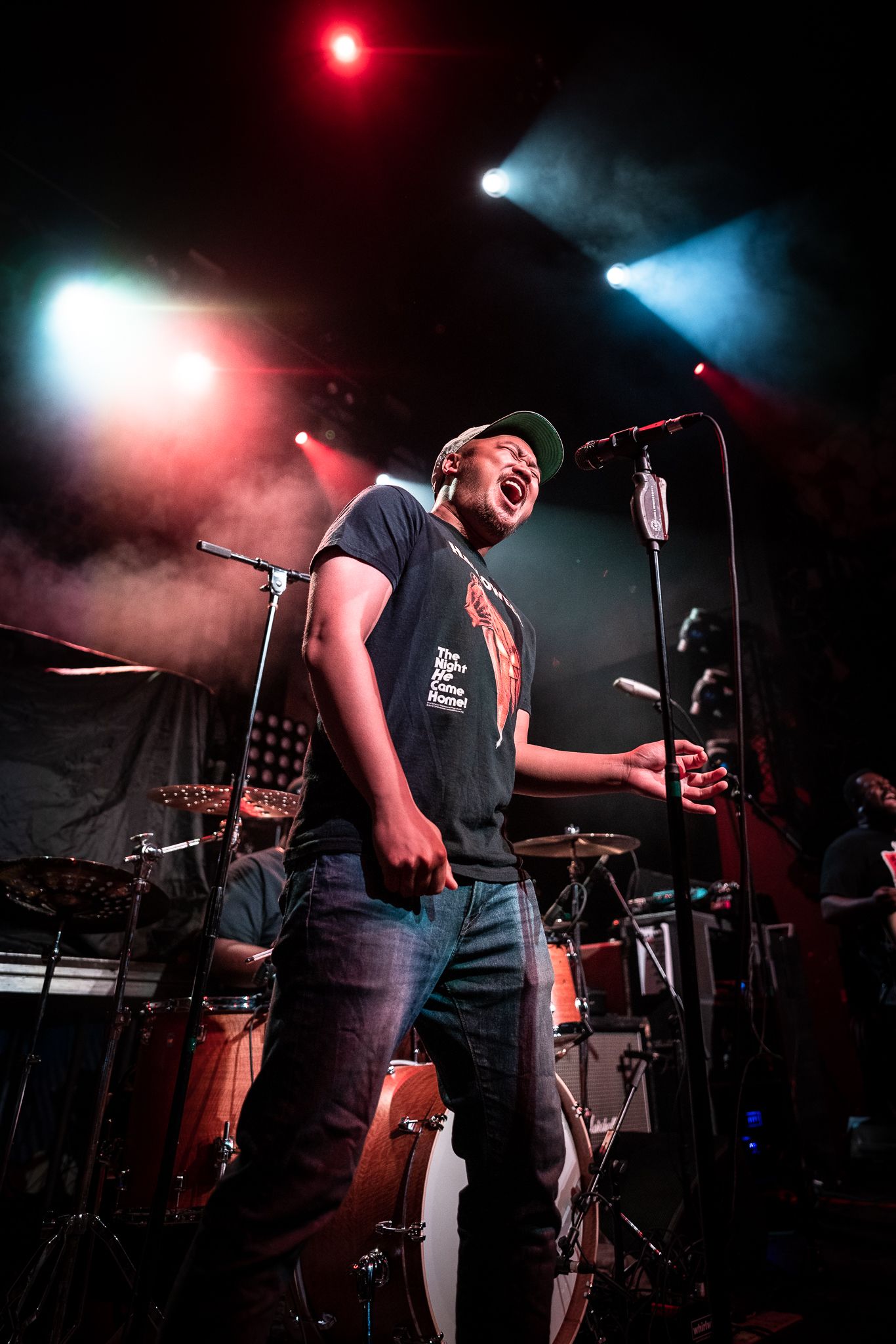 Next up was Four Year Strong, hailing from Massachusetts. Falling more towards the hardcore/post-hardcore side of things, this 4-piece took the stage to a rowdy crowd eager for some big smiles and bigger riffs. Performing songs across their expansive discography (they opened with a track off their 2010 LP Enemy of the World), FYS showed exactly why they are pop-punk royalty. Sharing lead vocal duties, guitarists Alan Day and Don O'Connor were on fire, blazing across the stage through a 40-minute set. The rhythm section, comprised of Jake Massucco on drums and Joe Weiss on bass, was rock solid, an absolute machine steadily pumping away. Notably, around the halfway point through the set, they performed an absolute banger of a cover with Green Day's Brain Stew. Even better? They correctly then transitioned into the next Green Day song, Jaded (as is recorded on LP, Insomniac). A clear paying of respect to the pop punk overlords, yes, but also the guitar part in Brain Stew is freaking legendary and it's empirically shown that one physically cannot resist the urge to nod their head along. It's impossible. It's just science. The crowd went wild and so did I.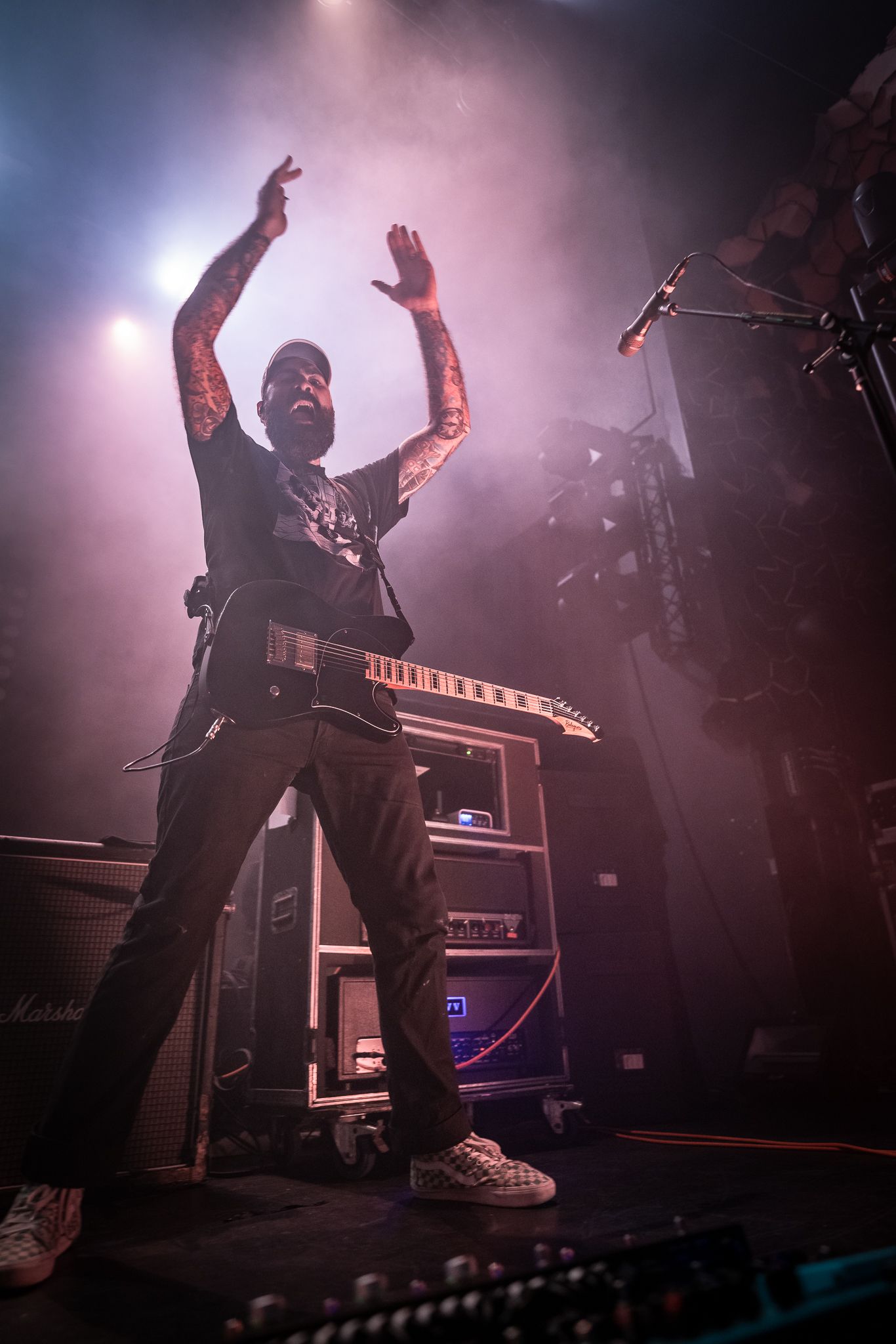 This sentence feels surreal to write, but closing the evening out was New Found Glory. They. Are. Just. Unreal. Before even taking the stage, I could hear squeals from audience members: "I DON'T EVEN KNOW WHAT TO DO RIGHT NOW!" Or, "I AM SO DAMN EXCITED." Or, "THIS IS TOO MUCH, THIS IS TOO MUCH!!!" However, these uncontrollable outbursts weren't coming from teens at Warped Tour in 2003…no…these were 35-year-old adults, of all genders, collectively basking in the nostalgia of what these songs and this record meant to them 20 years ago, and how it still powerfully reflects back on their lives now.
I know, personally, Sticks and Stones was a record I listened to daily as an angsty emo 16-year-old with my lip ring and girl jeans (still got a lip ring). It's connected to so many of my memories and experiences that have ultimately molded the person I am now (still an angsty emo). As a drummer, I had every single one of Cyrus Bolooki's parts memorized, and I can happily say he plays those parts more powerfully and with more chutzpa now than in 2002. It's insane to watch, honestly. Lead singer Jordan Pundik is an ineffable force of energy, hardly stopping to take a breath as he sprints laps around the stage, smiling ear to ear, nailing his vocal parts while letting the crowd know just how much fun he is having. It's clear he knows that precisely BECAUSE of this crowd, he gets to have so much fun, touring a 20-year-old pop-punk record around the country to packed venues.
It's also clear, from the endless smiles I saw amongst the crowd made of every single age demographic, that we collectively love New Found Glory. We have missed them and we are lucky to be able to see and experience New Found Glory now. A truly beautiful symbiotic relationship under one Austin roof. Bassist Ian Krushka was perfect in his zany and energetic element, running and jumping around the stage like a madman. I almost reached out to give him knuckles mid-set. Had to stop myself a few times. And, helping cover for an unfortunately injured Chad Gilbert, Dan O'Connor from Four Year Strong effortlessly took over guitar duties for the entire performance. That must've been a trip.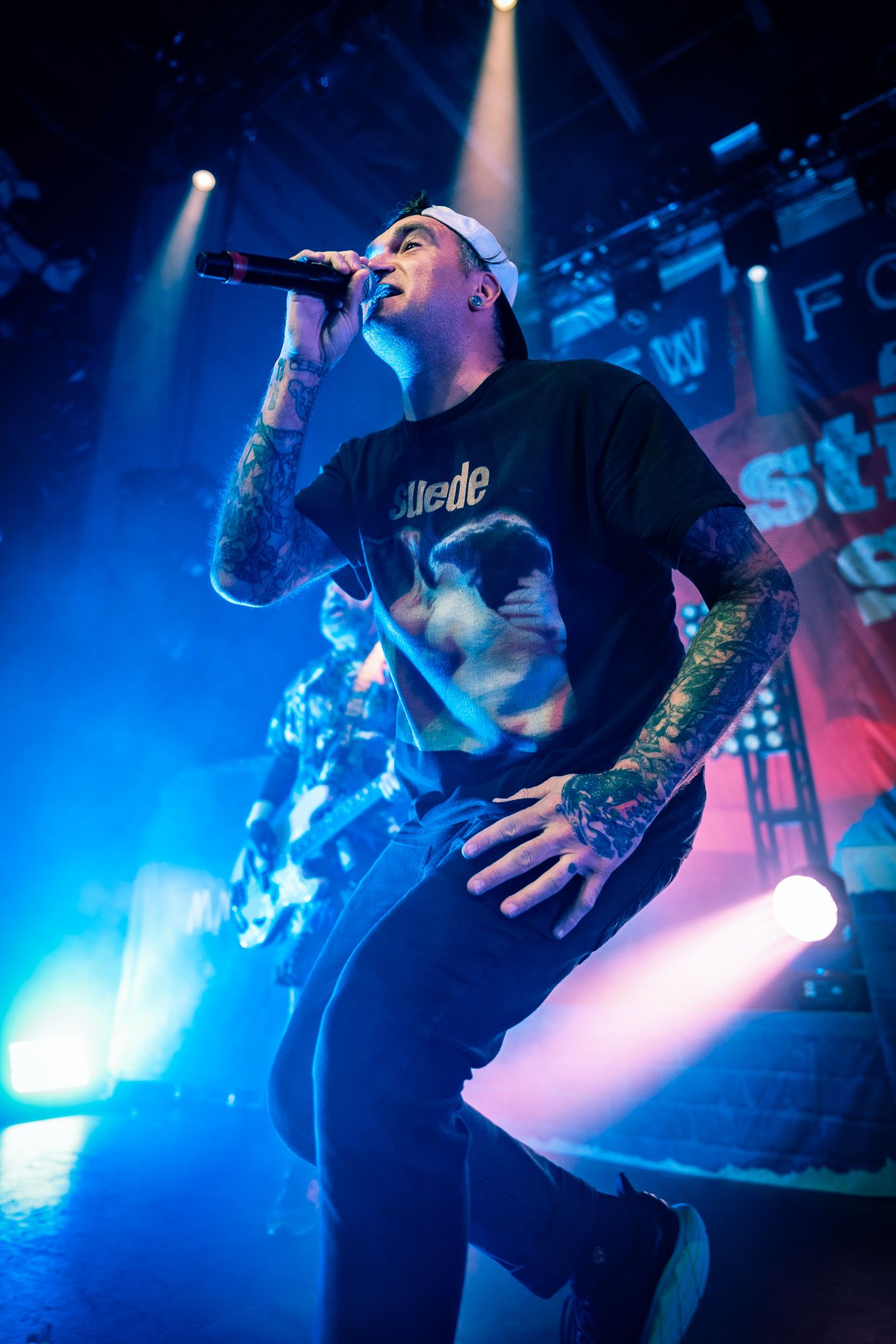 Personally, I only got emotional once, during their third song, Sonny. I found myself singing along to every single word while running around the photopit trying to shoot, internally battling between teenage music obsessive and adult music obsessive who now is a concert photographer and has to remember how to use this camera. Trying not to cry into my view finder. Memories and emotions and past experiences all swirling around and flooding my brain and body. It was a whole thing. Luckily, after that third song, I got my shit together and left the photopit to join the crowd and enjoy the rest of the show. An unforgettable evening, performance, and experience. I will forever be a NFG stan. <3