Mutha-Falcon, End Of Oblivion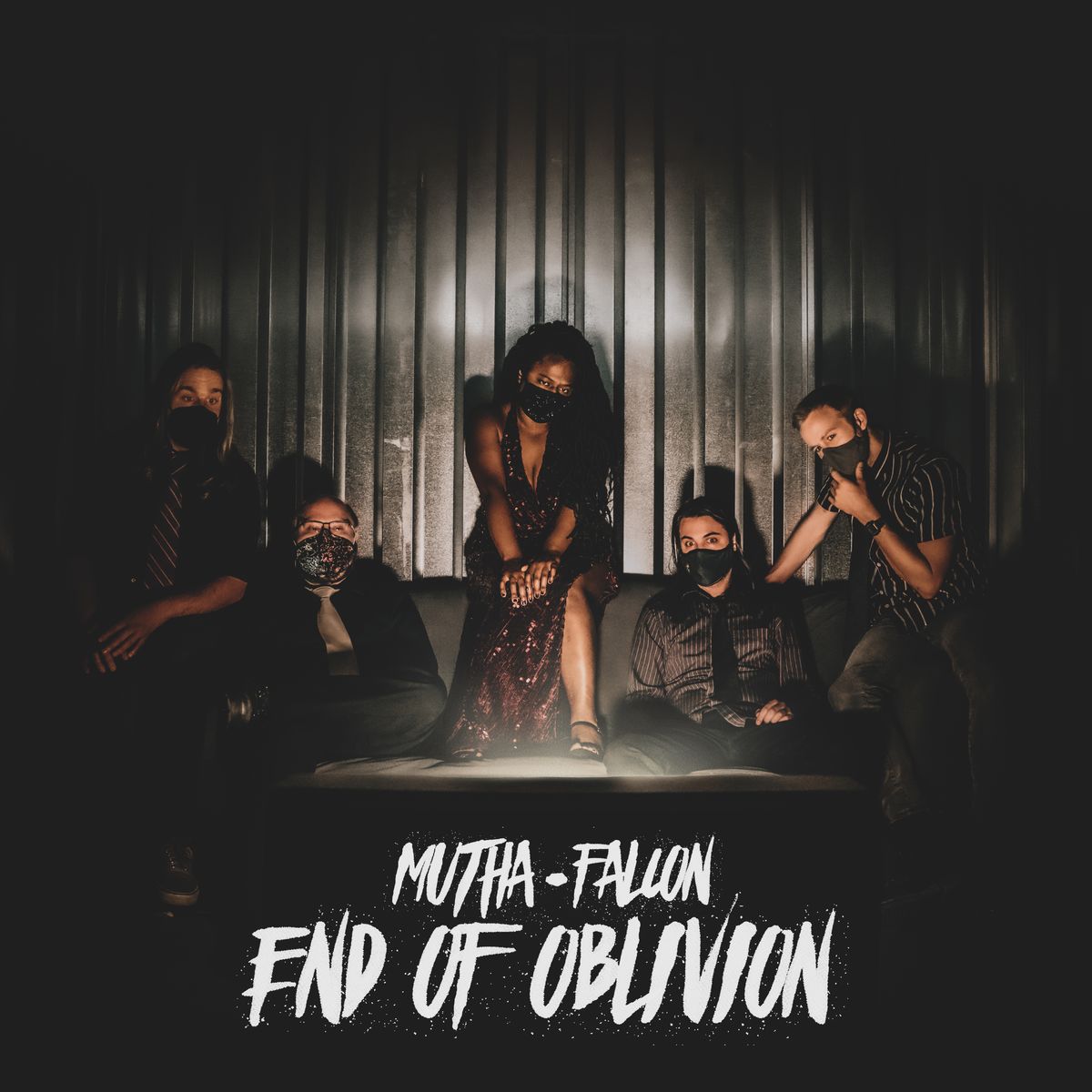 Denton, Texas based band, Mutha-Falcon, is set to release their newest single, "End OF Oblivion" on Wednesday, May 19th via Dang!Records, and let me tell you, it absolutely smashes. Mixed by Scott Hallquist and mastered by: Jo Higginbotham, Diya brings such an energy to the sound behind Mutha-Falcon that I don't think I have ever experienced before. At first, you are caught off guard by the intensity, but then you can't stop listening. "End Of Oblivion" is one of those songs and luckily for us, it is accompanied by a music video shot and produced by Shaun Colón of Open Ended Films, and accompanied by Joel Herrera.
I have been privaledged to be able to work closely with them in the last year or so and watch them grow. Diya approached me about doing the album art for their last single, "Ego Death", and I was stoked when they asked me to do the same for "End Of Oblivion". They have put in so much work with many people and outlets to promote the release of this song and I am excited for you all to hear it.
Previously featured in Central Track and New Noise Magazine, hyper punk rockers Mutha-Falcon are back with a tune for the modern day apocalypse. 'End Of Oblivion' is a fast-paced joyride through the end of the world with themes touching on greed, stagnation, mistakes, and finding hope when it feels like there is none. Mutha-Falcon is a 5-piece punk fusion band from Denton, TX that blends elements of punk, funk, and hip-hop into one of a kind experience and sound. With bold lyrics inspired by life, society, mental health, and the world we live in, the falcons are in a constant state of evolution and are always looking towards the future.