The evening commenced with Ogi, a Nigerian-American singer-songwriter, who ignited the audience with her soul-stirring and luscious vocals. Kicking off her performance with "Envy" from her debut EP "Monologues", Ogi's heartfelt and candid lyrics woven into soulful melodies captivated the audience as she poured out her emotions with her rich and dynamic alto tones. Ogi frequently engaged with the crowd, fostering a sense of togetherness and unity. Closing her set with her biggest hit "I Got It", Ogi is definitely an artist to keep on your radar.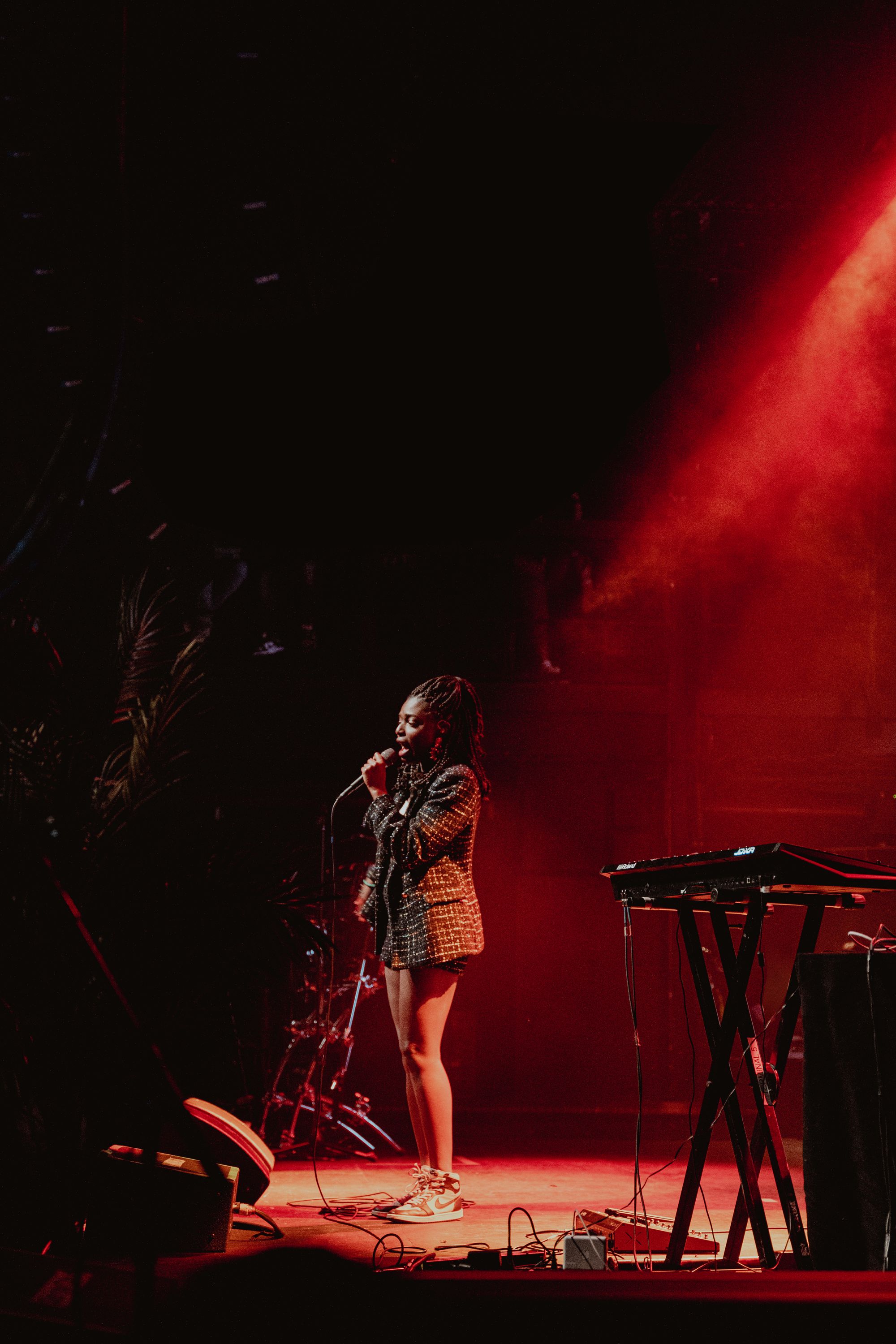 Masego, a true showman, took the stage by storm. The Jamaican-American musician known for playing the saxophone enters center stage doing just that. Captivating a sold-out audience at Terminal 5 NYC with "Lady Love," the title track from his 2018 album. Masego's electrifying presence spilled out into the crowd, creating a pulsating energy that had everyone moving to the beat.
Despite only being a three-piece band, Ced Mitchell, Jonathan Curry and Masego filled the space creating a club like atmosphere that had everyone dancing. "Black Anime" got the crowd moving together with a sample of "Cha-Cha Slide" by DJ Casper.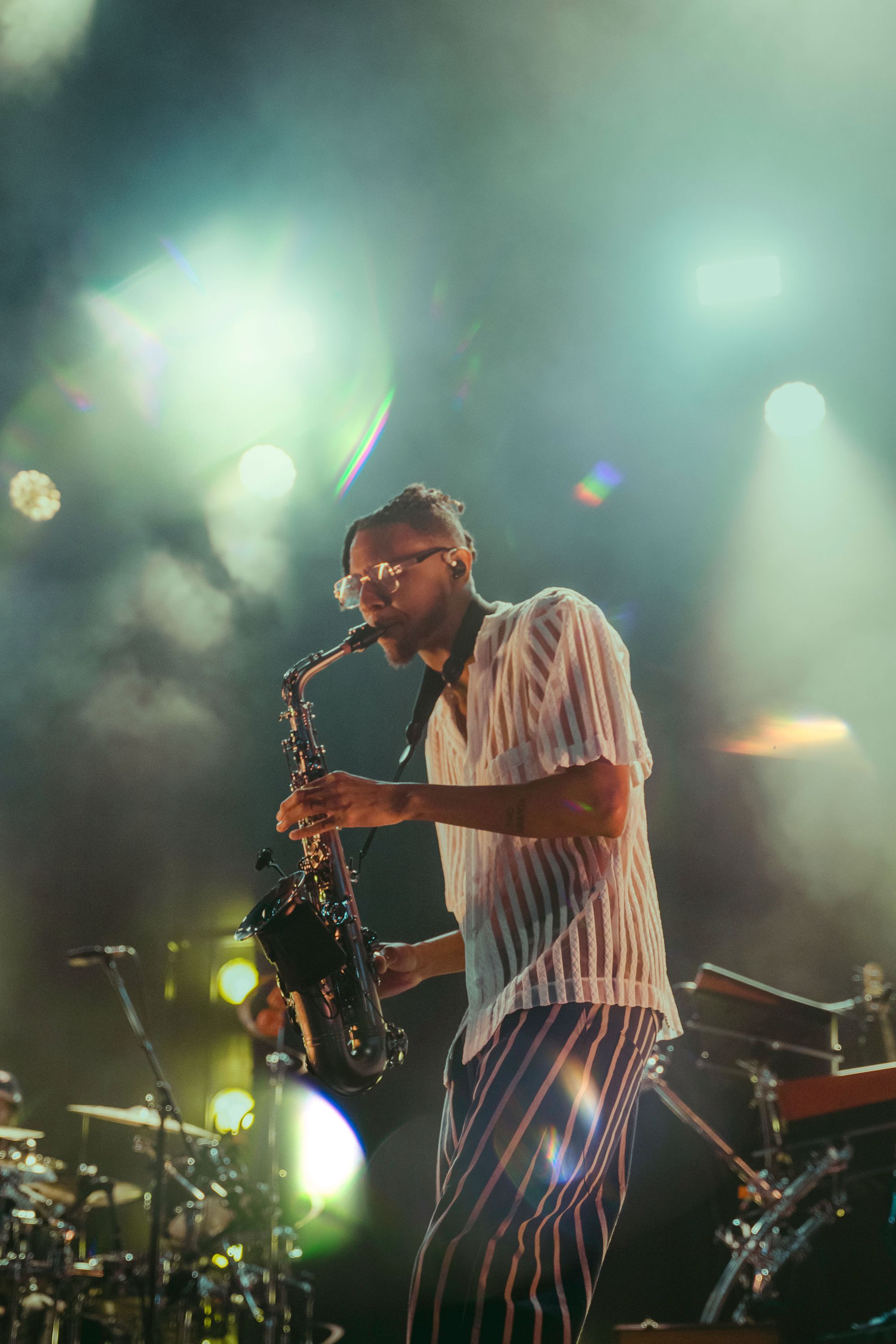 The use of a brightly-lit LED screen enhanced the experience, with visuals of sunsets, moonscapes, and vibrant colors, bringing Caribbean vibes to life. Live shots of Masego on stage added to the ambience, creating connection with the audience.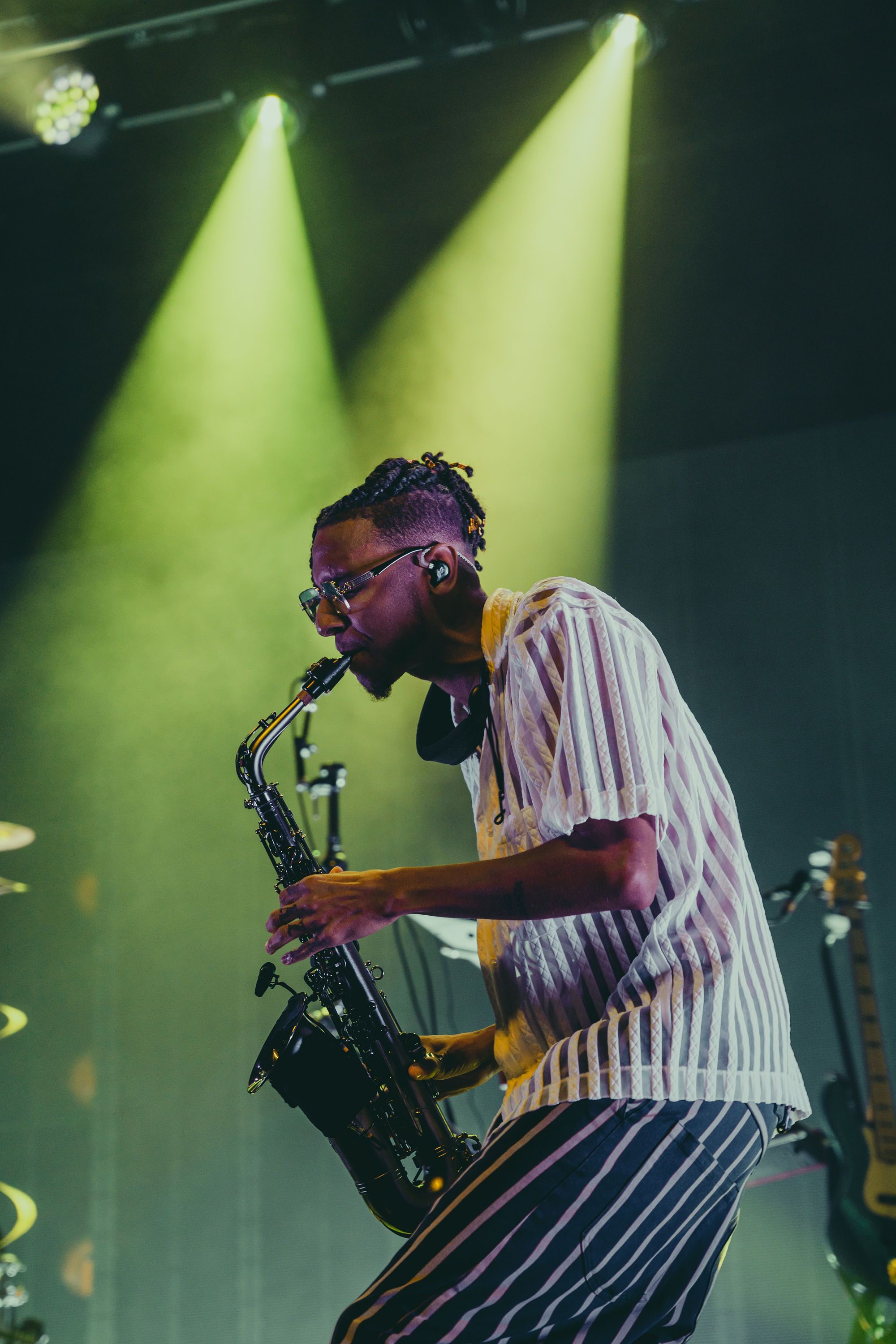 Masego invited one lucky audience member on stage for a sultry saxophone solo, before playfully jamming with his band. Paying homage to Jamaica and Kenya, showcasing Afropop and Caribbean pop. "Silver Tongue Devil," from Masego's 2020 Studying Abroad EP had the whole crowd singing along. While "Yams" had Masego serving up yams in an apron, exuding confidence, swag, and his sense of humor. Masego adorned a crown while performing the ethereal melody of "Kings Rant". "Y'all are so beautiful," Masego states before ending the night with "Tadow". The show was a visual and musical masterpiece, leaving the audience in awe of Masego's showmanship and talent.