"The truth is, real magic happens in these small spaces and passing moments; before the world has caught wind of what we could be."
Being five feet away from famous people is pretty cool; but as far as concerts go, those intimate, small venue shows, with minimal lighting and less than stellar sound systems, offer an entirely different atmosphere to that of their counterparts. This past Tuesday I got the opportunity to experience that atmosphere in perhaps its purest form, as rising star Jhariah, descended upon the Quarry House Tavern in Silver Spring, MD; joined by a duo of fresh local talent in Cuni and Unity for the Outcasts. I don't claim to be an authority on rock n' roll, but nothing says punk quite like a swarm of clamoring teens and twentysomethings screaming their hearts out in a sparsely lit basement dive.
I didn't know what to expect, this being my very first time in Silver Spring (as my fellow Baltimoreans will attest, the rest of Maryland can often be as foreign as the other side of country), but walking into Quarry House, the energy was unmistakable. This was a place that was lived in, one with history, and quirky attitude, and regulars; it reminded me a lot of a local spot here in Baltimore, Holy Frijoles, located in the hipster-friendly Hampden area. I ten out of ten recommend both of these venues to anyone looking for a good show without the bells, whistles, and big-name hassle.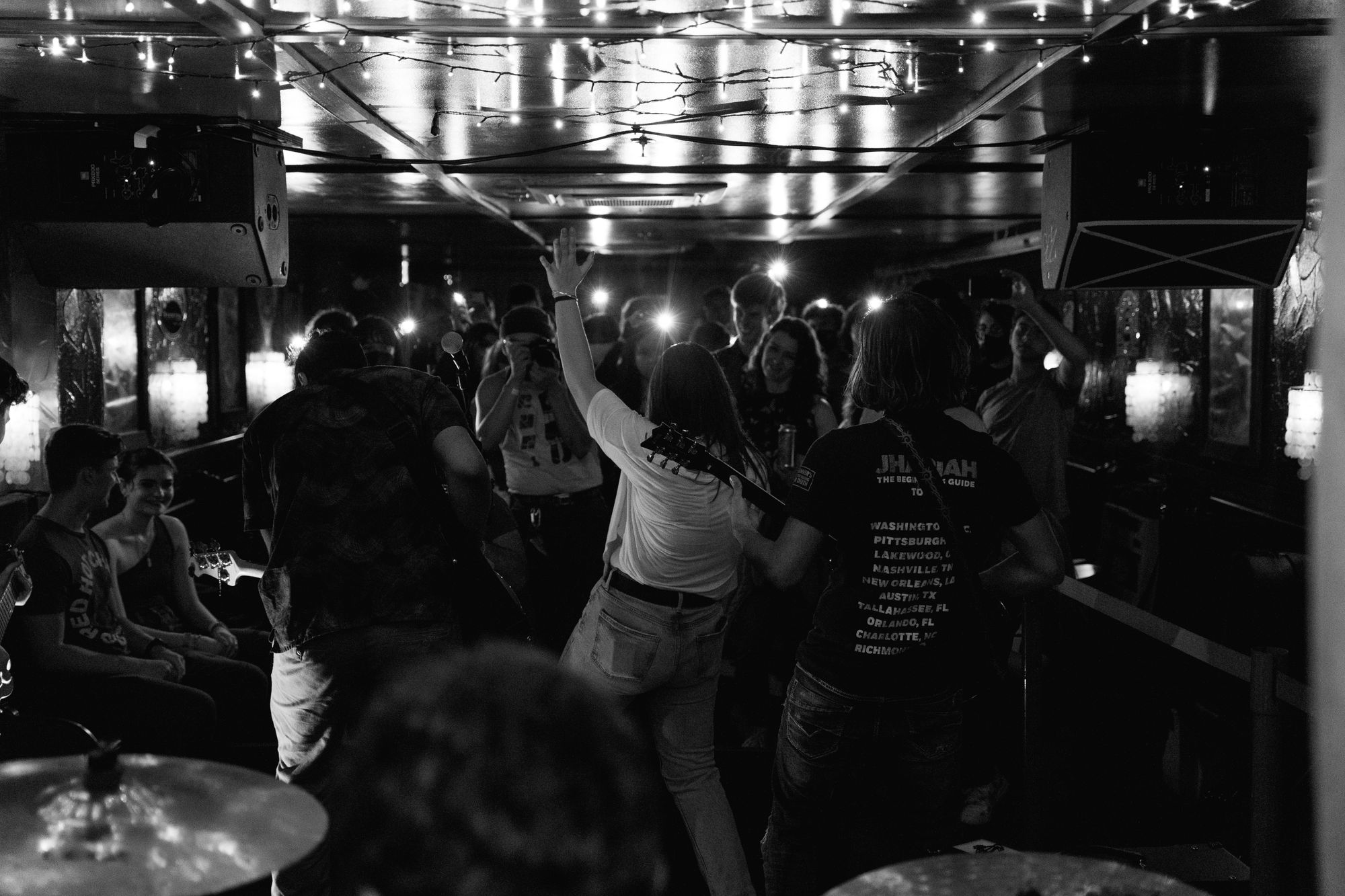 As for the music, well, it got real loud, real quick; first up on the night being local pop-punk outfit, Unity for the Outcasts.  Though I have an okay grasp on the local scene, I'd never heard of these guys before, but I'm damn glad I got the chance to discover them. The music was good, but the personality was even better. The genuine joy they exuded was more than refreshing; this was a group of kids [at heart] that were just stoked to be playing music together. I've never been in a band, but if I was, I could only hope that this is what it'd feel like; a group of friends coming together, quenching their shared hunger for beautiful noise. I get the feeling they'll be sticking around for a while.
Unity for the Outcasts may have gotten the energy flowing, but second act, Cuni, cranked it to ten. These guys might be the closest thing to real punk I've ever seen; top to bottom they played fast and hard. The crowd feeding off their raucous energy and turning it to fuel, moshed before them with abandon, shaking the floor that lie beneath us all. Not to pigeon-hole them, the influences of Cuni's sound are clearly far-reaching. A swirling tornado of punk, shoegaze, new wave and indie sounds, these guys are cooking up something different than what I've come across in the local scene. If I were you, I'd keep an eye out for these guys; if they continue on this path, something tells me they're gonna catch on big time.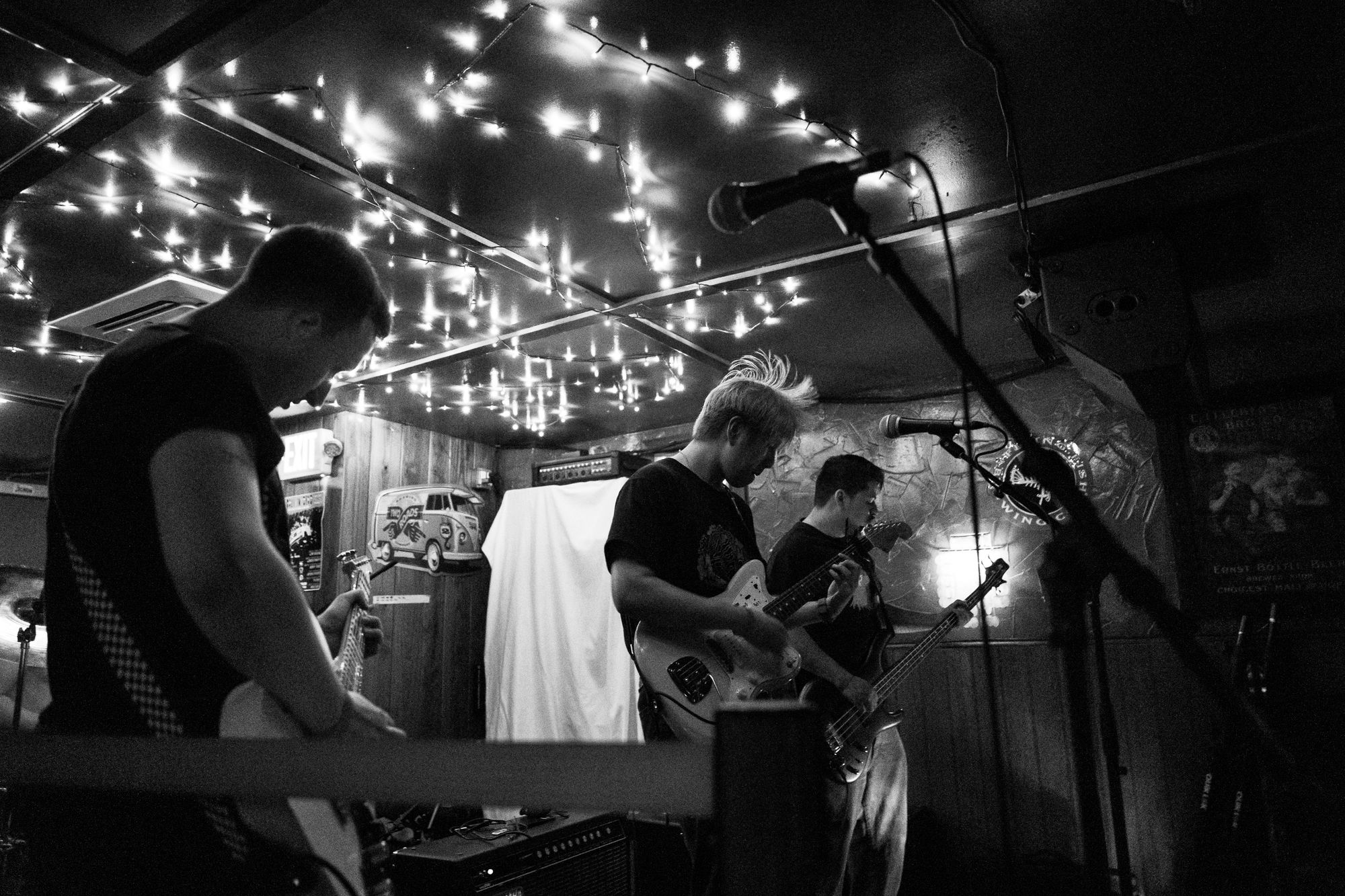 A lot of artists have slogans or creeds that try to encompass the aura of their expression, but none of them makes as much sense as Jhariah's, No genre, All drama. I couldn't describe his music any other way; it's shapeless, arrantly theatrical and screaming for attention; for good reason, Jhariah is one to watch. It was apparent from his first press of the keys; the dude is a star blooming. Lying at the intersection of true talent and unfettered joy, there's an unshakeable energy burning to get out; I felt it, and so did the rest of the room. Whaling and jump-kicking his way through a 10-song set, the burgeoning star had the crowd in his hands from start to finish.
There were some pretty cool moments throughout this performance that genuinely made me smile: from the room sitting together on the floor as Jhariah sang through a fan-held mic, to the back-and-forth banter over the performer's placement of a particular glass of water, the intimacy of our proximity made for an honestly special set. It's always great when the crowd knows the words to your song, but when it's every single one, I can only imagine what it feels like as a performer; to have a pool of souls howling your own words back at you, only a foot from where you stand; it's an intoxicating thought.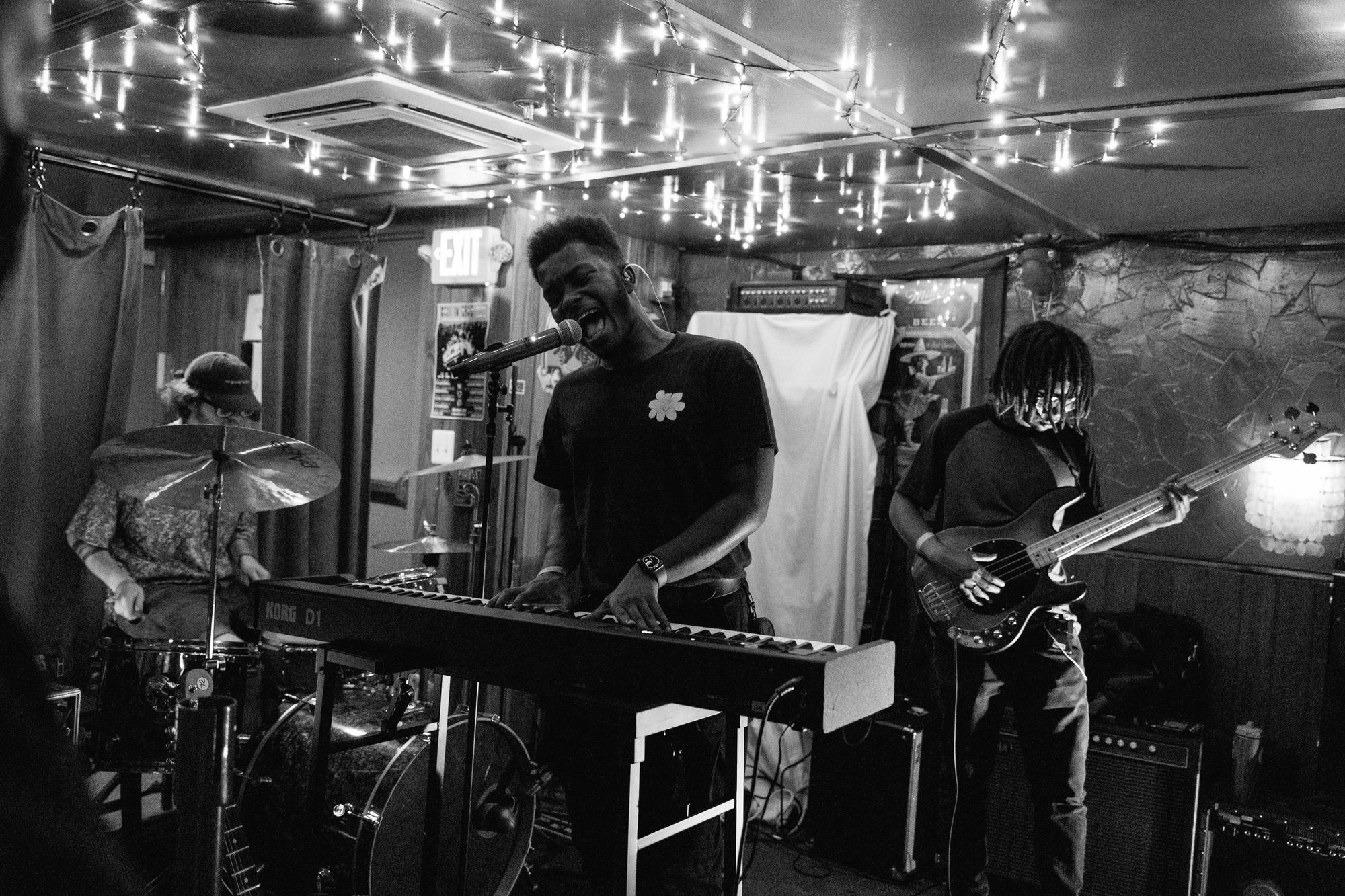 Not usually one for screaming, I even found myself howling during a few songs: including A Beginner's Guide to Faking your Own Death standouts "DEBT COLLECTOR" and "PRESSURE BOMB 3?!?!", as well as the song that introduced me to Jhariah in the first place, Spotify single "A View From Halfway Down", which [unbeknownst to me] was inspired by the Netflix classic, BoJack Horseman; If that doesn't make you want to root for this kid, I don't know what will. I certainly look forward to seeing where he goes from here, clearly being at the outset of something big.
I didn't realize it, but I needed this show. Though I am grateful to be able to photograph big name acts and high-production shows; the truth is, real magic happens in these small spaces and passing moments; before the world has caught wind of what we could be. So here's to the kids on the scene, and the restless souls raising noise from basement dives and dim lit corners; the world has no clue what we may become.
Check out some more moments from the night in the gallery below.
---