"Even after years of not hearing it, the moment I pressed play, it all came rushing back so clearly; you know, something about core memories."
This one was pretty damn cool. Finally making it back to [my home away from home] The Anthem, this past Wednesday I got the chance to cover The Gaslight Anthem. I remember it like yesterday, so vividly in my mind; 17-year-old Maurice, sitting in my bedroom, playing Just Cause 2 on PS3, blowing stuff up and flying around in wingsuits; all the while Shinedown's Amaryllis and The Gaslight Anthem's Handwritten played on repeat.
Music has always been an incredibly integral part of my life, but it wasn't until my later teen years that my musical vocabulary truly began to bloom; and amongst so many other albums and artists, this one [Handwritten] sticks with me in a way that I never really thought about till now. Even after years of not hearing it, the moment I pressed play, it all came rushing back so clearly; you know, something about core memories.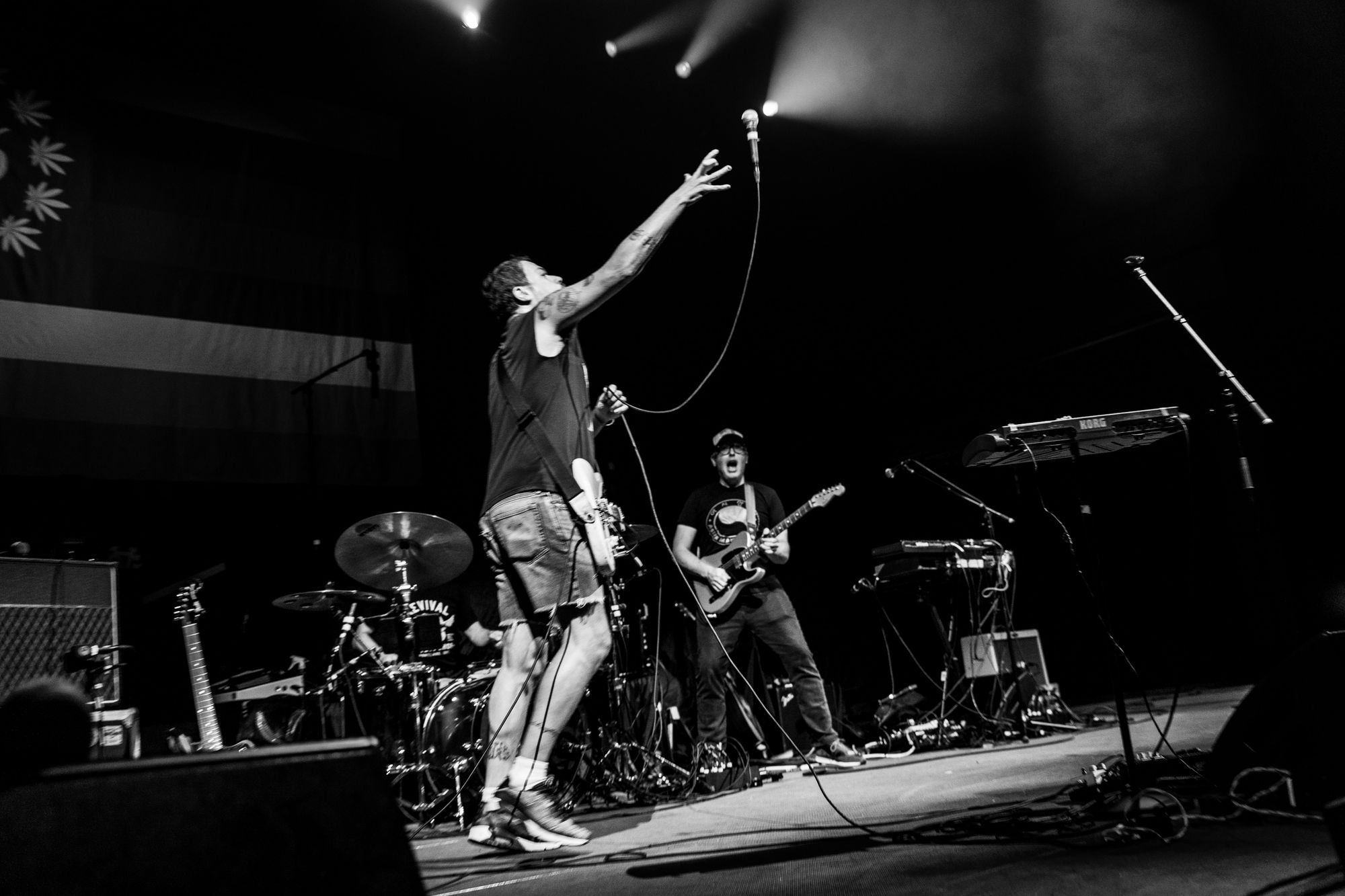 Before they hit the stage, opener Jeff Rosenstock made sure to get the crowd up and jumpin'. As is often the case, I didn't know too much about this band beforehand, but I can safely say that I do now. I don't have an uncle who loves indie rock, but if I did, I get the feeling Jeff Rosenstock would be his vibe. These guys feel like a throwback; a balls to the wall, nothing matters but the music, fireball shot of energy. Not too many people can pull off the jorts and muscle tee look (save for the small-town lax players of the world), but I don't think I could picture [Rosenstock] any other way. These guys play with a true unfiltered joy and it's clear beyond notion, the stage is where they belong.
What has become a sort of ritual for me on concert days, is listening through the band's setlist in the car on my way to the show. So, listening through [The Gaslight Anthem] catalog, I noticed for the first time, just how heavily my music taste has been influenced by Bruce Springsteen; from The Gaslight Anthem to The Killers, to Foo Fighters, the list goes on. One thing I am certain of, however, is that TGA has turned that influence into something fiercely and unabashedly their own. The music is heartfelt and muddy, a gut punch and a fist to the sky, bred for those who've been broken but not defeated.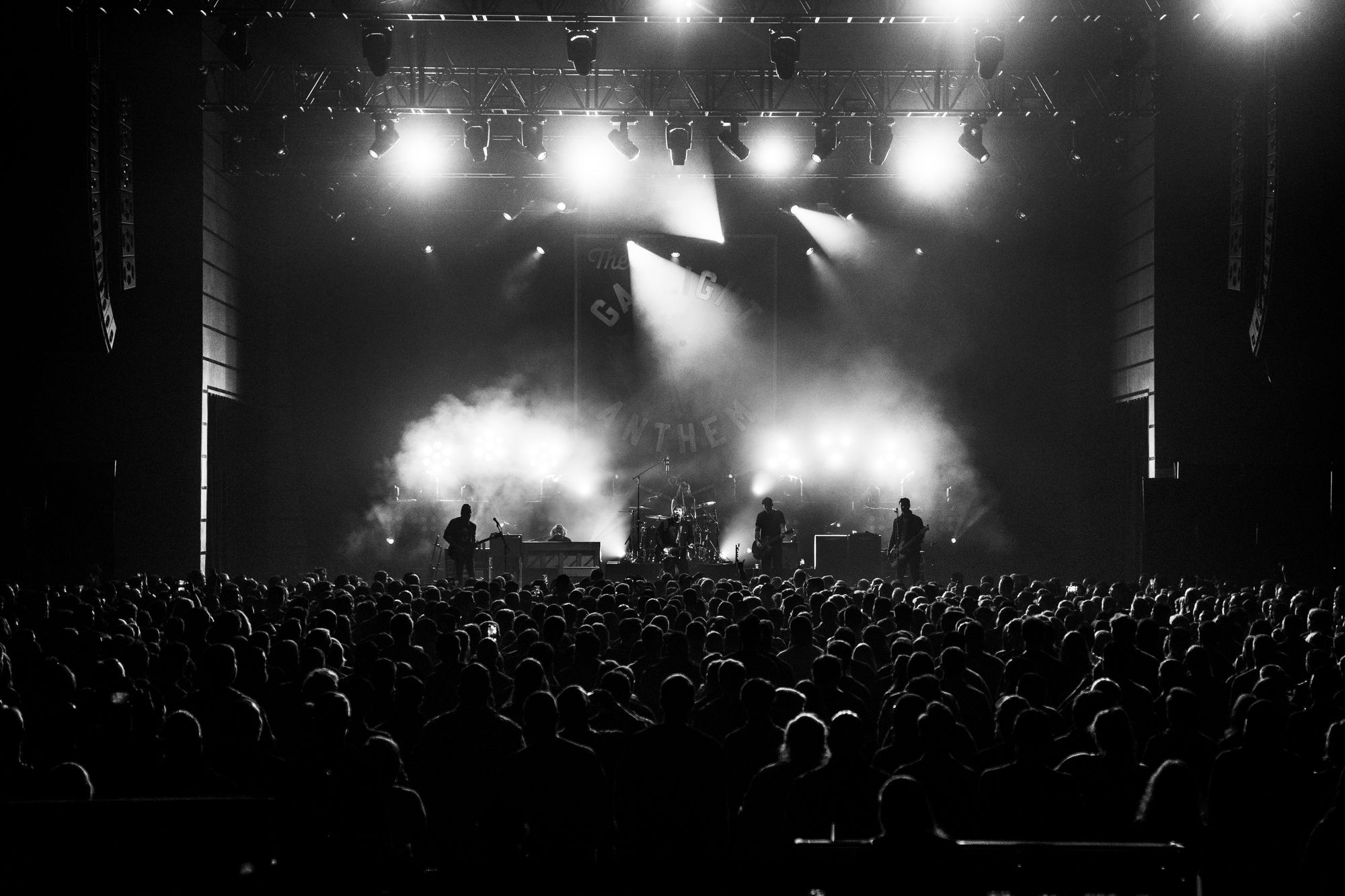 Lead singer, Brian Fallon is just a cool dude (though he'd be a lot cooler if he didn't root for the Yankees). A heartbroken poet with a shotgun for a tongue, the guy can jive and shoot shit with the best of em (not to mention give a spot-on Springsteen impersonation); and when it's time to turn it back on, it's like flipping a switch; going from hilarious audience banter to foot stomping howling in the blink of an eye. At some point or another, I think we all took a moment to howl as the guys played through their biggest hits, even the [sleepers]; from "Get Hurt" and "Old White Lincoln" to the Handwritten classics ("Biloxi Parish", "Keepsake", "Handwritten") that once quelled my adolescent soul.
It's not every day that a band from your youth up and decides to get back together, and with the original lineup [Fallon, Benny Horowitz, and both Alex Rosamilia and Levine] no less; being around to see the whole gang live is nothing short of a blessing. Who knows, if I keep doing this long enough, what other wonders I'll get to see?
---
Be sure to check out the full gallery of moments below!
---