In celebration of re-recording their most popular album the punk rockers of Four Years Strong brought the 'Enemy of the World' tour to the South Side Music Hall in Dallas, Texas on November 1st. The tour supporting acts included a pop punk studded cast of Youth Fountain, Microwave, and Knuckle Puck. From soft melodic indie rock to hardcore mosh pits and crowd surfing this show had it all.
We kicked off the night with Tyler Zanon of Youth Fountain. Supported by Tim Creviston on bass and Brandyn Evansbehind the kit the trio took the stage and ripped the track 'My Mental Health'. Tyler welcomed in the Dallas crowd and jumped into the track 'Complacent'. Starting the night with high energy pop punk can never go wrong and the boys in Youth Fountain provided just that.  My takeaway track would have to be 'Birthright'. While I had not listened to them prior, I can tell you they certainly deserve attention heading into the new year. Pop Punk is very much in good hands with Youth Fountain.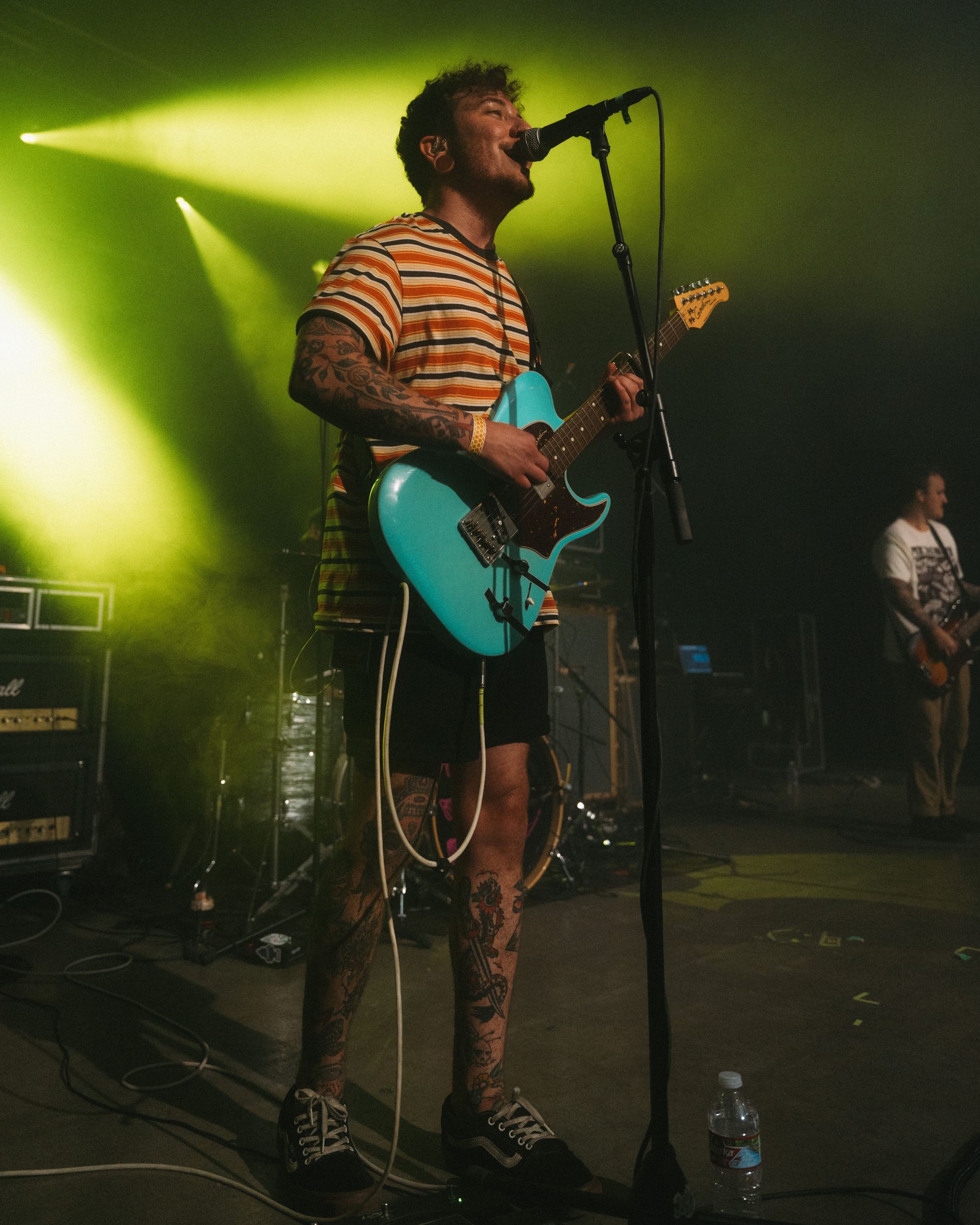 Next up one of my favs from the indie scene – Microwave. Intent on setting the tone the group came out swinging with their heaviest track 'Mirrors'. This certainly got peoples attention as well as bodies moving. It didn't take long for us to settle into some amazing indie vibes with 'Circling the Drain' and the ever popular 'Lighterless'. Frontman Nathan Hardy clearly happy with the Dallas crowd singing every word was smiling ear to ear for nearly their entire set. The opening chord to 'Dull' had the crowd, myself included, singing the lyrics "I am the voice  inside your head". We were also treated to a little 'Santeria' interlude at the close of the track 'Stovall'. A very tasteful tie in that won over the room. Overall, this group is amazing, and I am really looking forward to what they produce next. Maybe 'Dead Formats, Vol. 2"?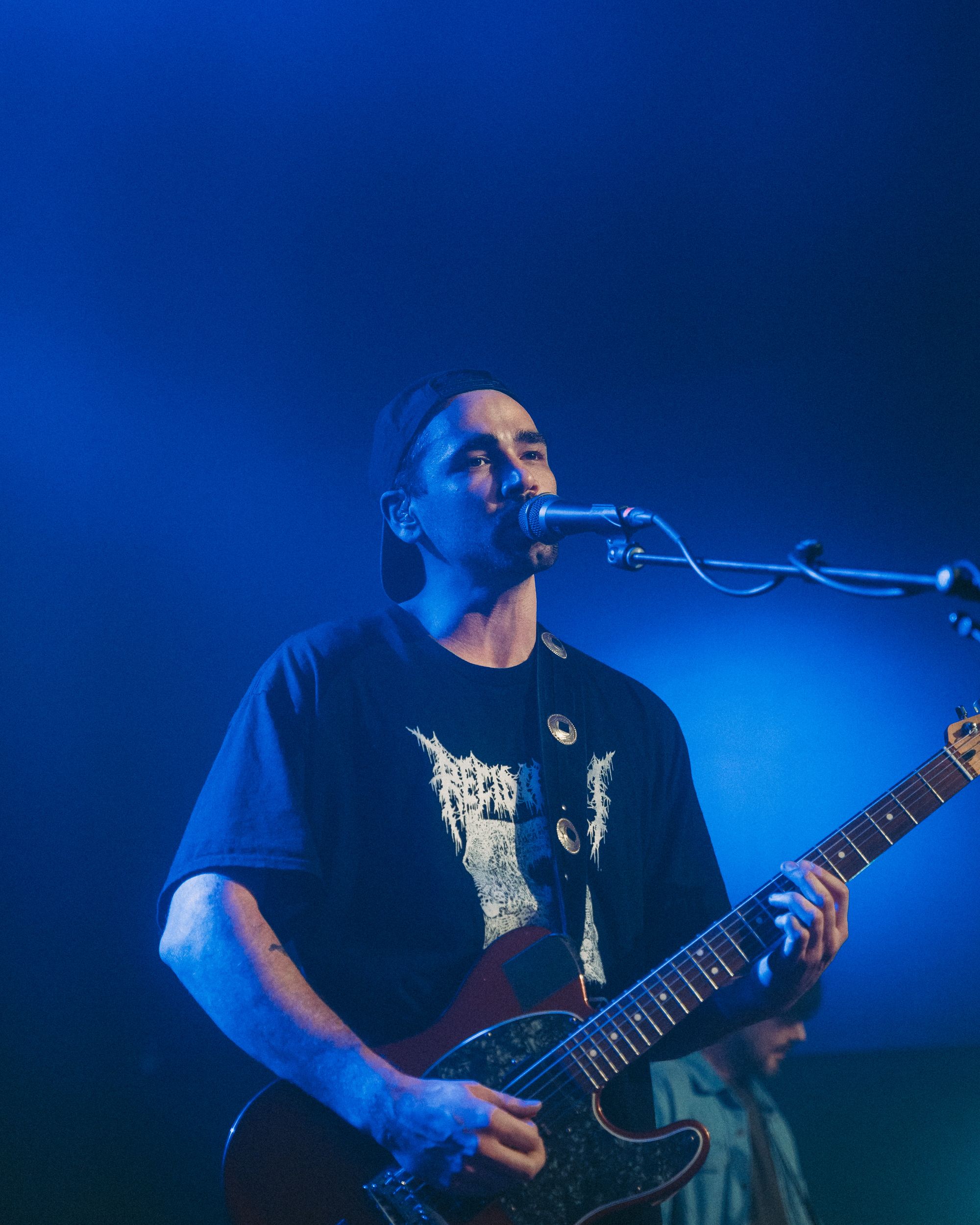 When I think of pop punk one of the immediate bands that come to mind is Knuckle Puck. In my opinion they are one of the biggest influencers to the genre. Obviously, I was excited to get to see them again for the first time since 2017's So What?! Festival. Ironically Joe Taylor took the stage wearing a So What?! Shirt that says, 'Knuckle Puck Isn't Cool Anymore'. A clear lie. What better way to start the set than with the infamous 'Untitled' track. I stood in the photo pit singing "For me that's progress!" along with the hundreds of fans behind me. The quintet ripped through a 12 song setlist including all the fan favorites from 'Want Me Around' to 'No Good'. They also played their new track 'Groundhog Day' which is an awesome vibe. I can't speak highly enough of this group and how much of a pleasure they are to watch live. No matter the subject matter or tone of track, you can count on them to bring all the energy.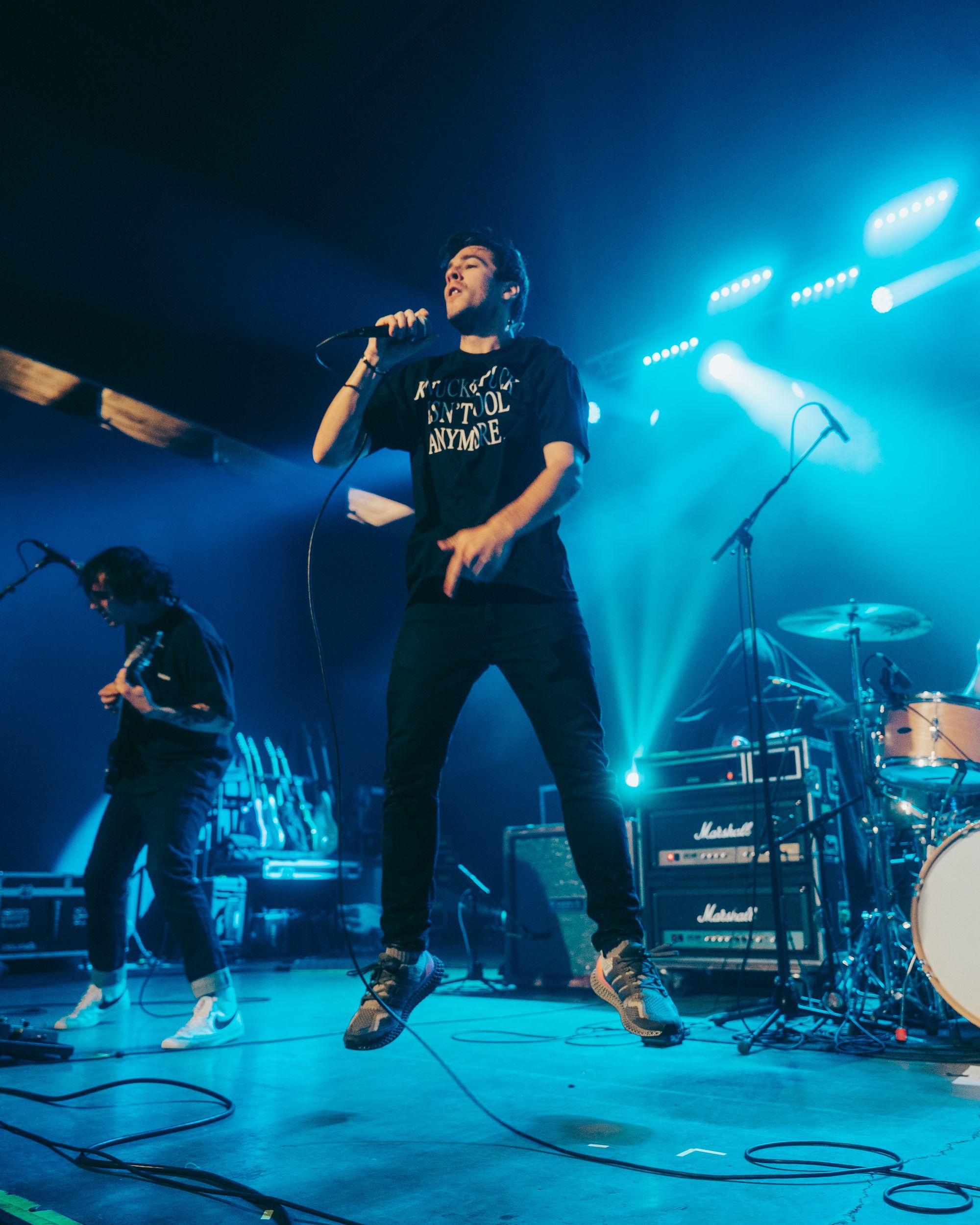 It's not often you see bands re-record entire albums from the past and even rarer that you see it done with such a unique flair as what the guys in Four Years Strong pulled off. They managed to take a timeless collection of post hardcore / pop punk tracks and put an updated spin most notable in mixing and mastering. Vocalist/Guitarist Alan Day had this to say on the re-recording:
"We decided to re-record EOTW first and foremost to be as cool as Taylor Swift, but secondly because we wanted to be able to repress the vinyl and offer it to fans that haven't been able to get it since the record came out."  He continues "It was really interesting to revisit all of the songs down to every detail, getting to kind of relive it in a way. We recorded the drums with Will Putney (who worked on the original EOTW as a engineer), did the rest by ourselves at Dans house, and then had Will work his magic on it and mix and master it. We had just worked with Will for the first time since 2010 on our new album Brain Pain, and figured it would be perfect to work with Will as he knows FYS old and new more than anyone.
It was time for Dallas to see the work of passion that is Enemy of the World live. A curtain was pulled from the backdrop to reveal the redux album cover of Enemy of the World as the lights went low. A low red light cascaded the stage as the crowd started to get excited, Four Years Strong came on. Bodies immediately started crowd surfing as 'It Must Really Suck to Be Four Year Strong Right Now' blasted over the venue speakers. Dallas proved the track title to be false as they instantly gave the band every bit of energy they had.  Through a 17 track setlist the pace never slowed from breakneck. Both Alan Day and Dan O'Connor sang each track sounding exactly like the 2010 FYS we all know. Bass guitarist Joe Weiss and I shared a good laugh as I took a pic of him adjusting settings on his pedal board, he offered up a dead pan stare playing it off into a laugh. This group never once stopped having fun through the night. Clearly happy to be there and have a room full of friends jamming along. Shout out to Jake Massuco for the incredible stamina behind the kit to not only play 17 tracks but to absolutely smash each one perfectly. Playing out the final two tracks of 'Go Down in History' and 'Heroes Get Remembered, Legends Never Die' was a picture-perfect end to the night. 2010 never seemed so close and we have Four Years Strong to thank.