The boys in All Honesty are back and with a new and improved sound and the new announcement of Matt Cormier on drums! If you're looking for some heavy hitting pop-punk, these are the guys you need to be listening to right now.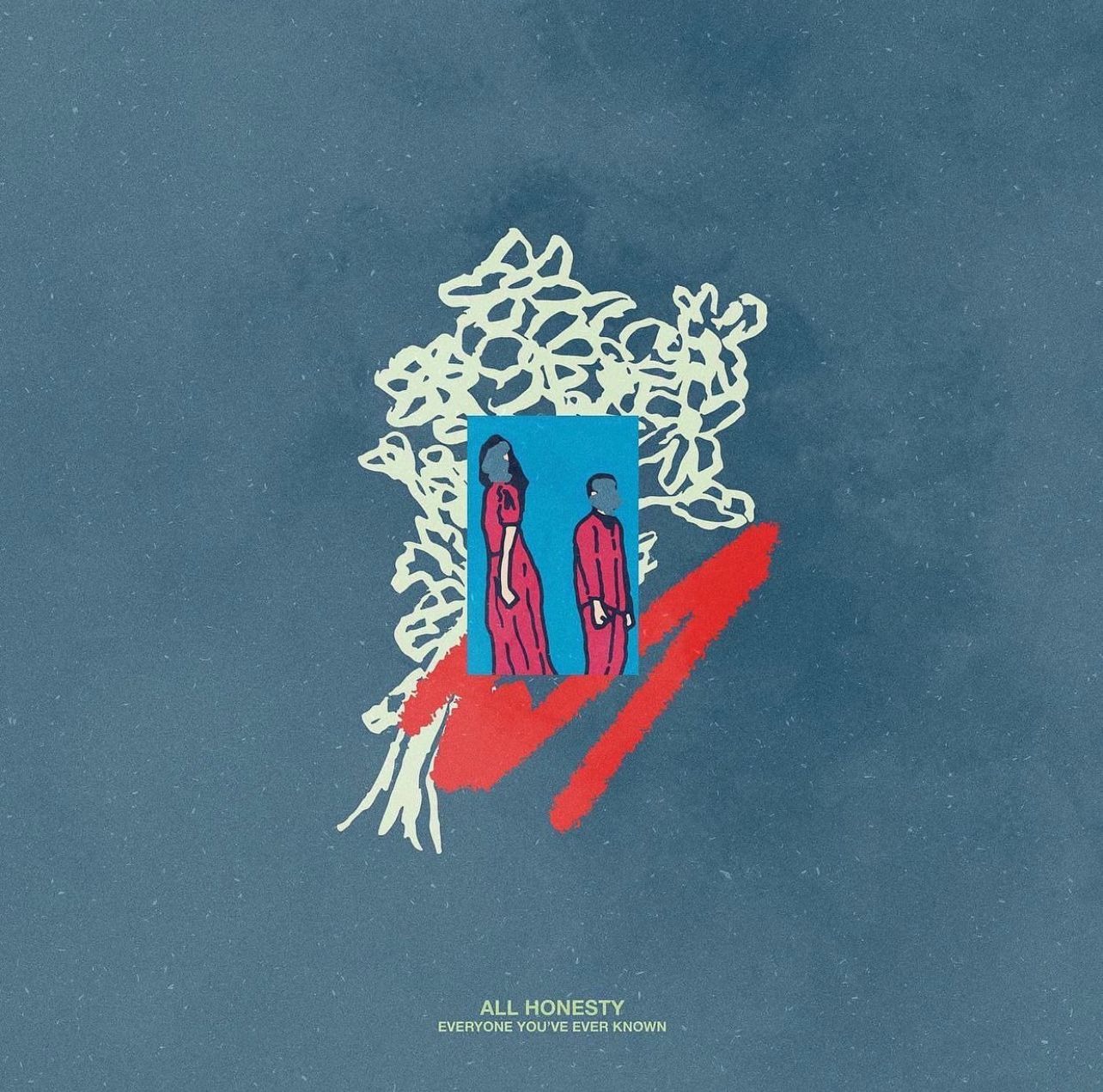 We have been following them for a little over a year and we are so hyped to be able to share with you our thoughts on their second and newest EP, Everyone You've Ever Known. You've heard us talk about them before and we'll never pass up an opportunity to spread the good word of the pop-punk kings All Honesty. They take what's good about pop-punk and make it better with each of these new songs. Let's jump into it.
The EP starts out with a cool little instrumental interlude track that leads right into 'Second Face'. At first listen I hear a touch of The Story So Far and then a nice blend of Knuckle Puck infused all in one. The perfect culmination of sounds to get this EP started. Beautifully constructed with heavy-hitting and catchy melodies for the listener to enjoy throughout the track.
I can't argue enough how contrasting this EP is compared to their first. Not that Change Who You Are had anything wrong with it, but the step up of sound design and quality is fantastic. You can tell they took their time trying to create some of their best music yet and it really shows in all these songs. Following 'Second Face', you have the third track 'Burden', and high key I think this one is my favorite song of them all. I think it's because there are so many different elements to it, but they all tie together so well. Grade A banger.
Next up is 'Cloud Chaser' and I think I can describe this one as your more riffy style pop-punk track. The attention to detail when it came to the instrumentation of this EP was well executed. It was definitely produced and ran through with a fine-toothed comb to make sure that what you heard was intentional in every piece of every song.
Closing out the EP was the title track 'Everyone You've Ever Known". Yet another banger of a song, All Honesty delivers a phenomenal ending to this five-song tracklist. Heartfelt and emotional is how I would describe this one. Really pulls elements from every song that came before it and I love how it was the perfect bow on top of an already 11/10 EP.
Take the 13 minutes and 52 seconds to jam this, you might find your new favorite pop-punk band.