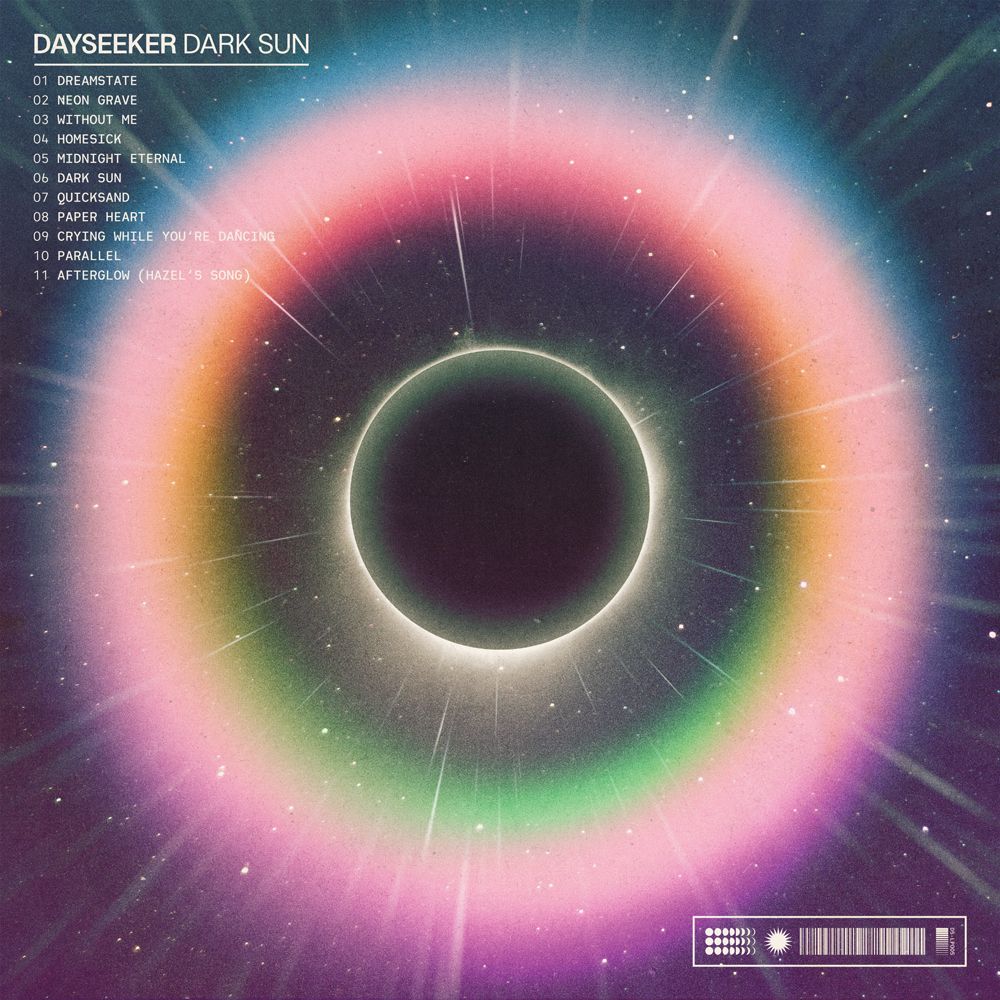 I don't want to speak for everyone when I say I think Dayseeker's follow-up album to Sleeptalk may be one of the most anticipated albums of the year - at least for me it has been. Coming off the high of some of the best pieces of music they have ever written and having to top that is probably no easy feat. I had some pretty high expectations, naturally, but was ready to hear how they would take it to that next level with this next set of songs. It was surely an exciting day getting to listen to this one all the way through for the first time. Let's start with a few words from Rory about the album.
"Overall, it feels more grownup," observes Rory. "It's less like we're scene kids trying to be a rock band, and we're actually a group of guys making rock music on our terms. We realized we were happier creating this way."
I don't think Rory says this in the way that Sleeptalk wasn't great, but in the sense of feeling like maturing the sound and content of the lyrics was a focus of the album. He goes on.
"My dad was a musician, and we bonded a lot," he says. "I lived with him up until three years before he died. When I took a natural interest in music as a kid, he was really excited. He had Parkinson's on top of cancer, so his quality of life wasn't great. I'm happy he's at peace, because he was really struggling towards the end. My daughter was a big surprise, and it was nice he got to meet her. I think he'd be excited to know we made an album about my experience with him. Hopefully, it helps other people dealing with the same situation."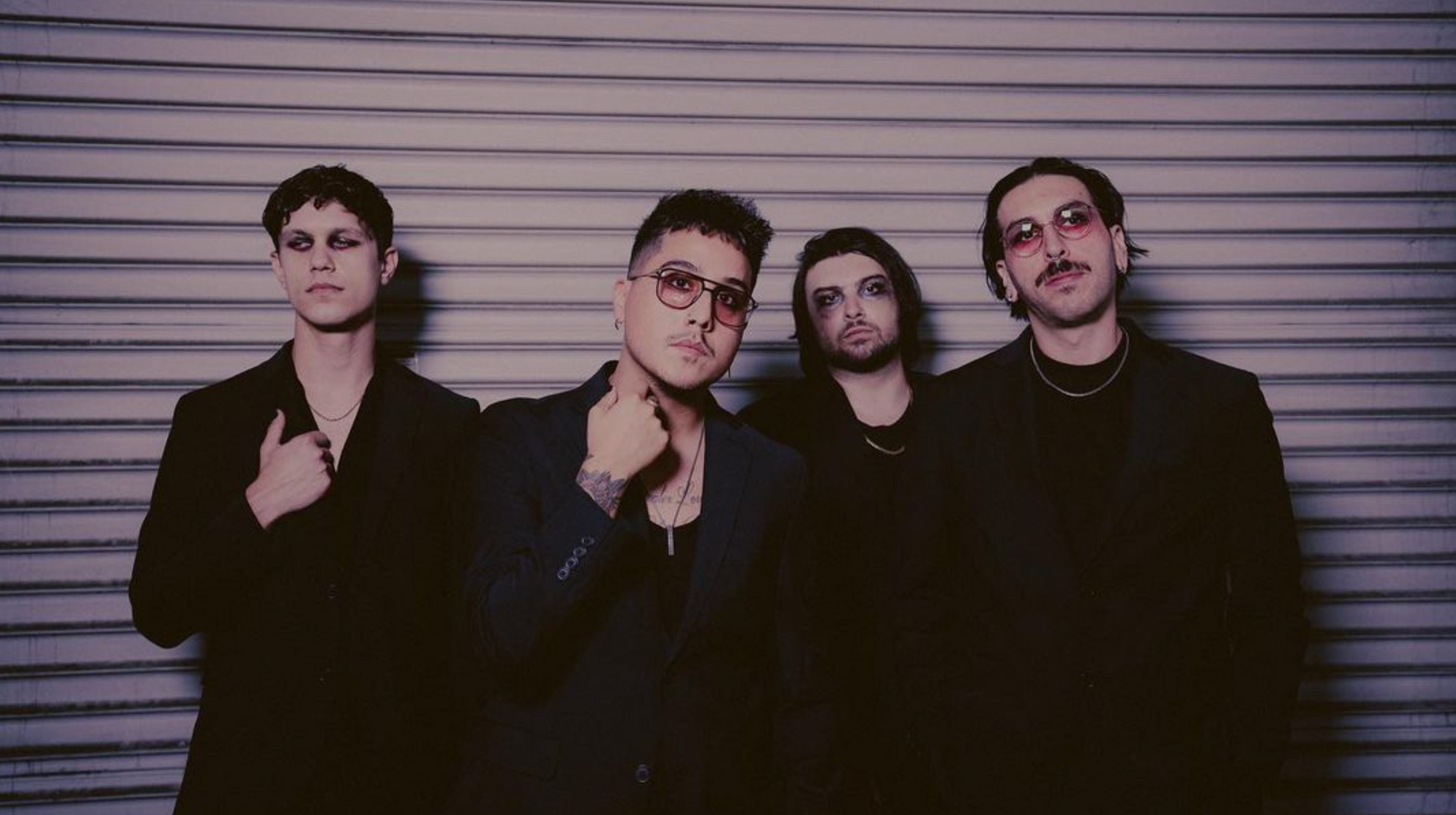 The very common theme of this album was centered around Rory and his relationship with his father, him passing, and how he coped - at least that is what I observed while listening to the lyrics. Each song is a beautiful ensemble of emotion from chorus to chorus. The level of intricacy when deciding on sounds and atmospheric elements must have taken a very considerable amount of time. While I can tell there is resemblance from song to song, they all add a very certain feel giving the tracks so much depth, in turn allowing for some great contrast as you listened from front to back.
All of the singles were fantastic choices and I think got a lot of people hyped up for what was to come. I don't think they are ready - and that's a great thing. The mix of heavy to soft is incredible and well laid out throughout the entire thing. I knew there were some hidden gems that they definitely saved for release day. 2 of those being "Dark Sun" and "Homesick" in my opinion. "Homesick" just has that very poppy vibe to it that instantly attracts your ear. It became my all-time favorite on the album. This is what Rory had to say about it.
On the other end of the spectrum, the upbeat "Homesick" harked back to "the people, places, and things that made me feel like it was okay to be happy after my dad passed," he admits.
You're not going to want to stop listening to this album, because I feel there is something for everyone within these songs - which makes for great albums to last a lifetime. I don't think I've been as excited about a set of songs like this in a long time. Having been able to witness them live multiple times in the last year, I think Dayseeker will be an unstoppable force and will overtake the hearts of many with their words and music. Here are some closing remarks from Rory.
In the end, Dark Sun finds DAYSEEKER evolving once more.
"I'm very grateful these days," Rory leaves off. "I've been in this band for ten years, and we're really writing music the way we want to. It's a way for me to vent my personal emotions. I've also got a rare way to honor my father. It's a cool part of my life. I hope it keeps going from here on."
Dark Sun drops tomorrow and we hope you enjoy it as much as I did. Dayseeker is currently on a fully sold-out tour with Bad Omens across the country so hopefully, you got tickets as soon as they came out or you'll be hearing from your friends how incredible these new songs were live. Dates below:
11.3.22 - Charlotte, NC⁣ • The Underground
11.4.22 - Atlanta, GA • The Masquerade
11.5.22 - Tampa, FL • The Orpheum
11.7.22 - Houston, TX • Rise Rooftop
11.8.22 - Dallas, TX • South Side Music Hall
11.10.22 - Mesa, AZ • Nile Theater
11.12.22 - Anaheim, CA⁣ • House of Blues
11.13.22 - Roseville, CA • Goldfields
11.15.22 - Portland, OR • Bossanova Ballroom
11.16.22 - Seattle, WA • El Corazon
11.18.22 - Salt Lake City, UT⁣ • The Complex
11.20.22 - Denver, CO⁣ • Summit Music Hall
11.22.22 - Minneapolis, MN⁣ • Cabooze
11.23.22 - Milwaukee, WI⁣ • The Rave II
11.25.22 - Chicago, IL • Concord Music Hall
11.26.22 - Cleveland, OH⁣ • House of Blues
11.27.22 - Toronto, ON⁣ • Danforth Music Hall
11.29.22 - Cincinnati, OH⁣ • Bogarts
11.30.22 - Nashville, TN⁣ • Brooklyn Bowl
12.2.22 - Norfolk, VA
12.3.22 - Pittsburgh, PA⁣ • Roxian Theater
12.4.22 - Detroit, MI⁣ • St Andrews Hall
12.6.22 - Philadelphia, PA⁣ • Union Transfer
12.7.22 - Montreal, QC⁣ • Club Soda
12.9.22 - Worcester, MA • The Palladium
12.10.22 - Baltimore, MD⁣ • Rams Head Live
12.11.22 - New York, NY⁣ • Irving Plaza