The temp outside was unusually fair as I strolled from my sketchy parking spot under I35 to tonight's venue, Empire Control Room and Garage. Usually by the time I make it to doors and scoop my media pass, I'm already slightly drenched and dipping into my backpack to pull out shirt # 2 of the evening. Not tonight. No – tonight's show, headlined by LA's Dayseeker on tour with Phoenix's The Word Alive (with Austin's own Colorblind and Honor Me starting the evening), would be a more tempered evening. After a few hellos exchanged with friendly faces in the crowd, I made it to the photopit just as Colorblind was unloading the stage (Moodring was the other touring band initially slotted for the bill, but had to drop out last minute due to, what I've been told, was transportation issues). The fair temp quickly vanished in the cramped, dungeony nook of the Empire Garage stage, but vibes were good and smiles abounded.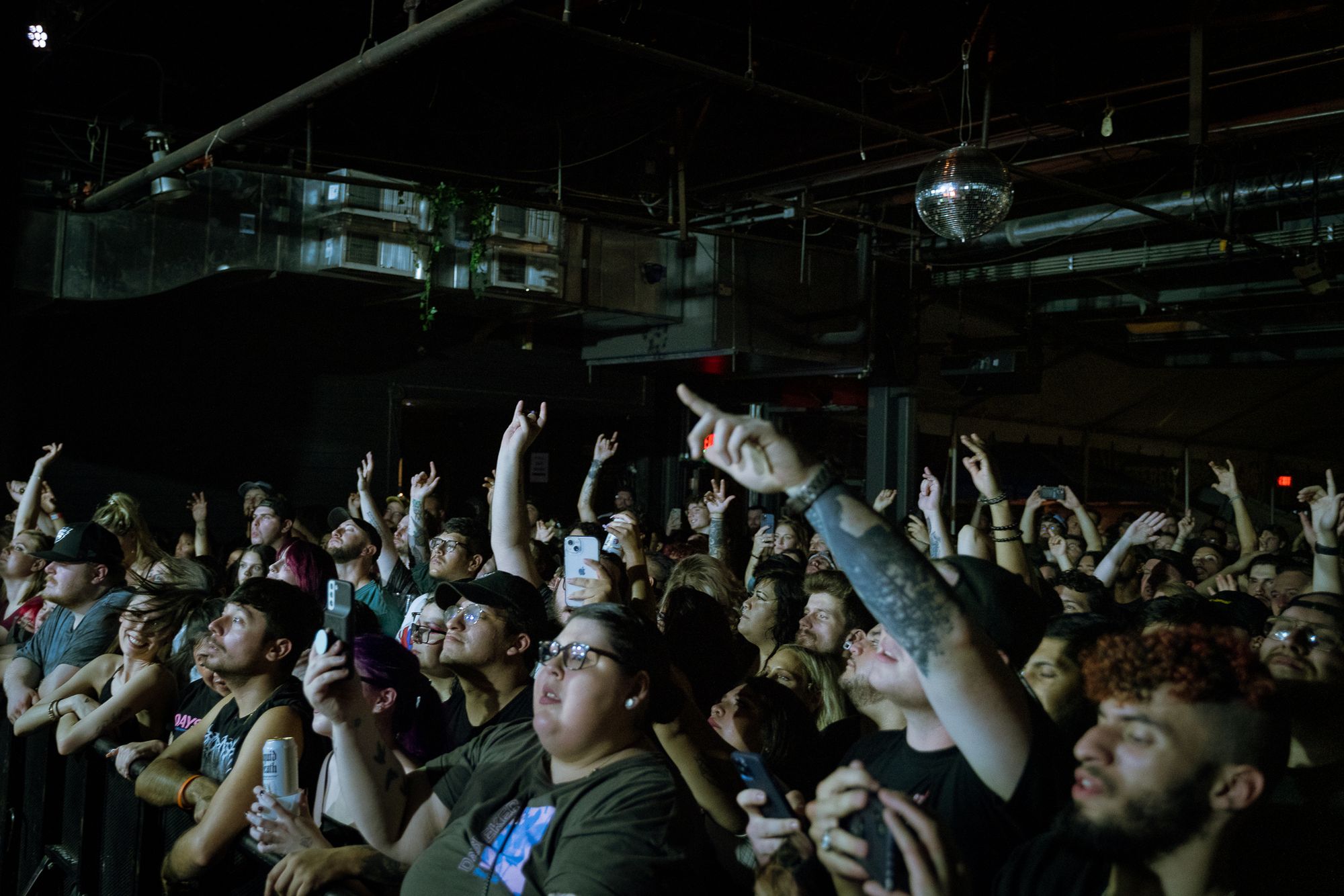 As I mentioned above, Colorblind opened the evening. Full disclosure, these guys are all dear friends of mine and I have shot and covered many of their shows. Fresh off the release of new single, "Ghost," though I missed their set, I could tell by the saturation of their collective outfits that the show was an utter success. Performing a fun and energetic mix of pop, rock, melodic metalcore and post-hardcore, Colorblind was a perfect last-minute replacement to open the show. In a city built on blues and rock, Colorblind is truly one of the few ascending bands that refuses to cater to any sound other than exactly what they want to write. Somehow it works, and continues to work. This band is awesome and I highly, HIGHLY recommend checking them out.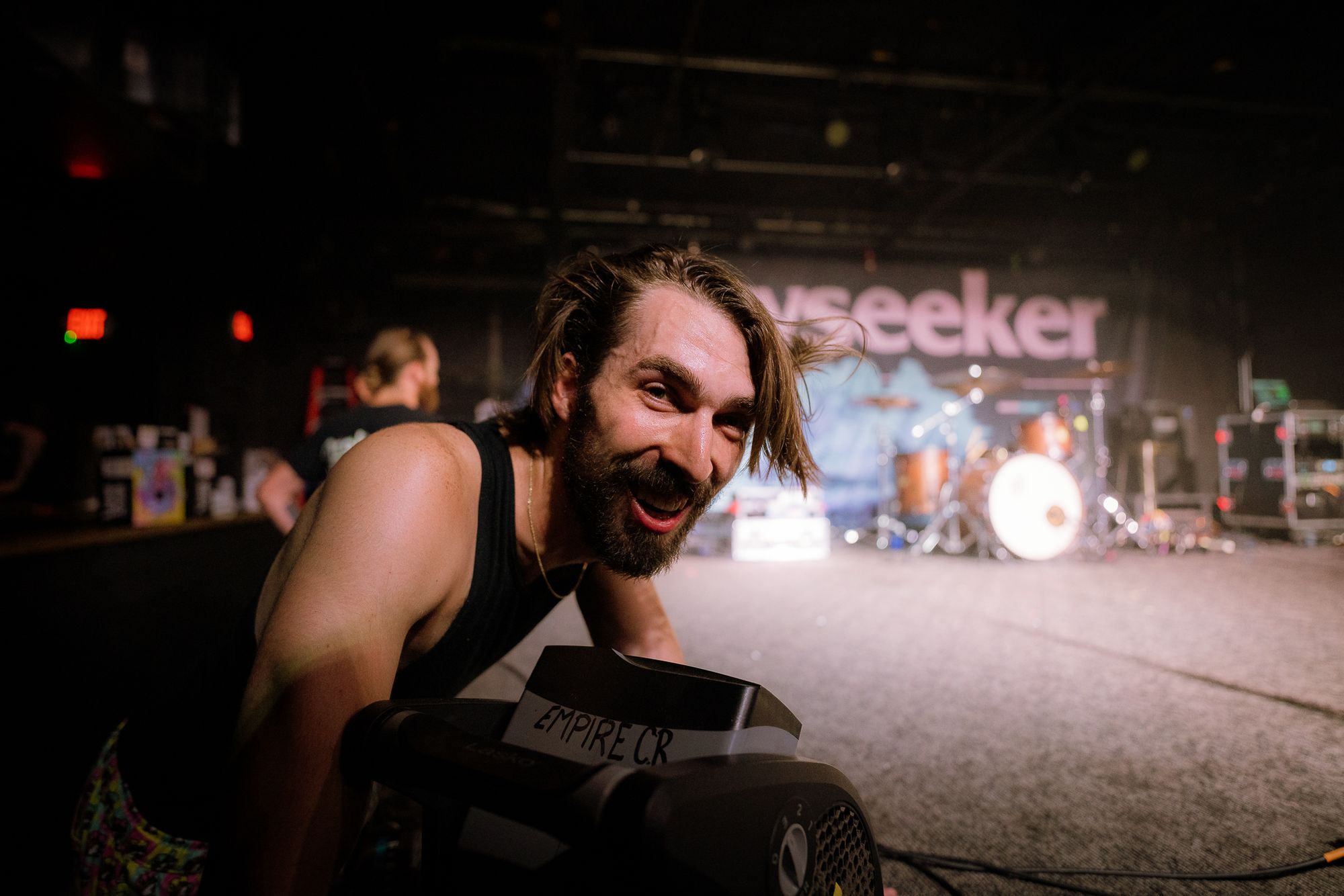 Next up is another solid Austin band, Honor Me. Intelligently combining elements of metalcore, post-hardcore, pop, and a salt-bae sprinkling of hip hop, this 5-piece brings a really intense and unique stage presence that the audience very obviously eats up. While relatively new to the scene, Honor Me has been relentless in their creation and artistry, and the benefits are paying off, especially with show opportunities like this one. Lead vocalist Jamal Bacchus throws his vocal cords all over the stage, traipsing between melodic highs and violent lows. And he raps. Very well. Also the band's production is top notch. Their song-writing is catchy and fun, their set is tight, energetic and connects with the audience. Another Austin band that you need to check out right now!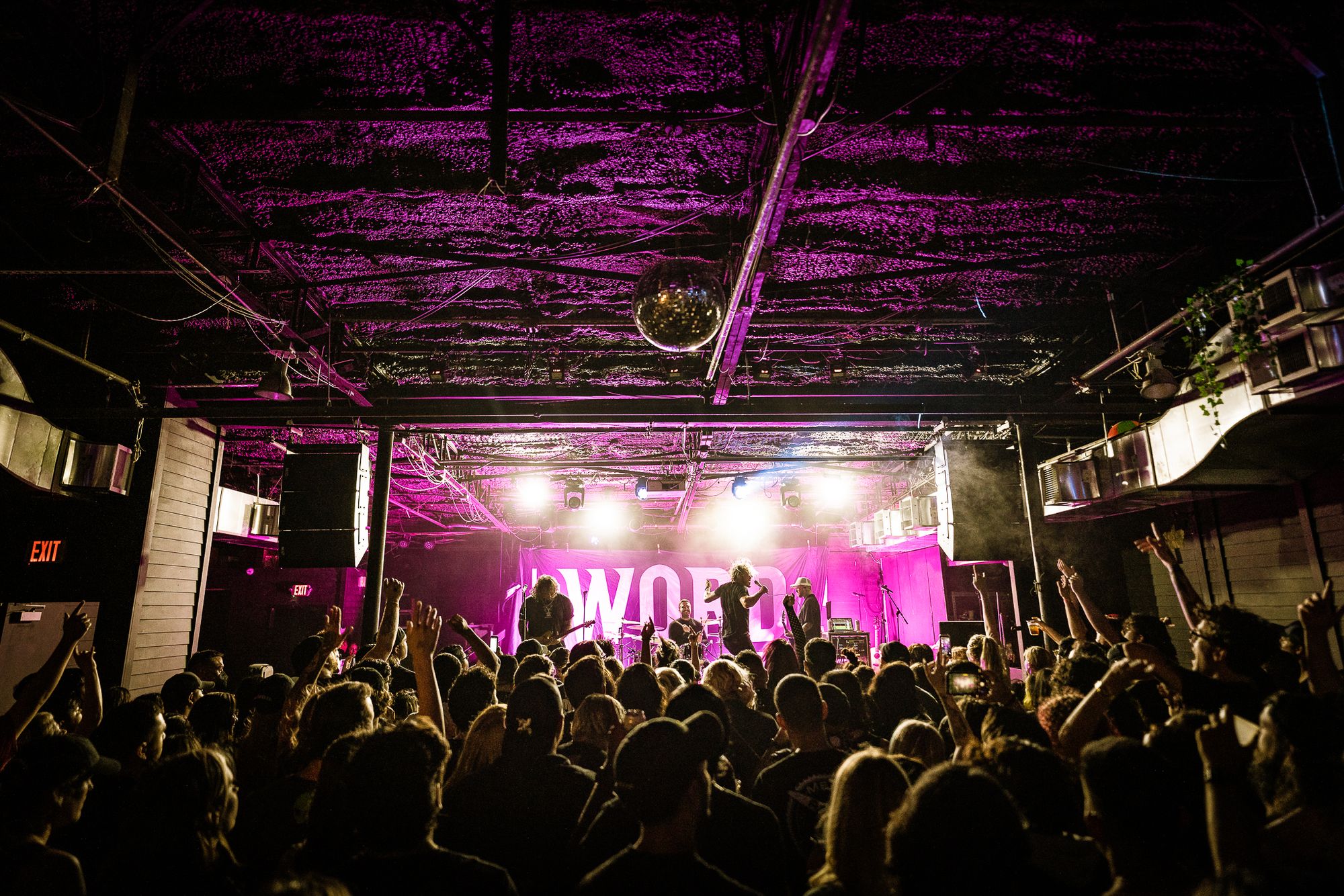 Providing direct support for tonight's show is The Word Alive, hailing from Phoenix, Arizona. This is a band that I was first introduced to in about 2010 (Deceiver fans, anyone?), and have been a follower ever since. Somehow, though, this was my first opportunity to photograph them, so needless to say, I was extremely excited. Cruising through tracks from their expansive discography, lead vocalist Telle Smith was on fire the entire evening, sprinting around the stage and screaming at the absolute top of his lungs. At one point, as I was towards the back of the venue getting crowd shots, he told the audience they were about to play some old songs, and when all the old(er) emos in the crowd noticeably started to cheer, Telle asked why they were in the back and not at the front? Then he stopped himself, suddenly realizing, well…it's in fact because they are old - we are old -  and the "gotta be at the front of the stage!!!!" portion of our lives has come to a certain close. It was a humorous nod to where TWA is now, both in their careers and in their individual members lives, and how that mirrors and reflects where their core audience from the early aughts is now too. Which is at the back of the venue, with a beer, nursing a sore back but having an awesome time. TWA's energy on stage was insane, their set was extremely tight, and as we all know, their songs are catchy and fun and heavy and emotional. It was an incredible set and I felt very fortunate having been there to shoot it.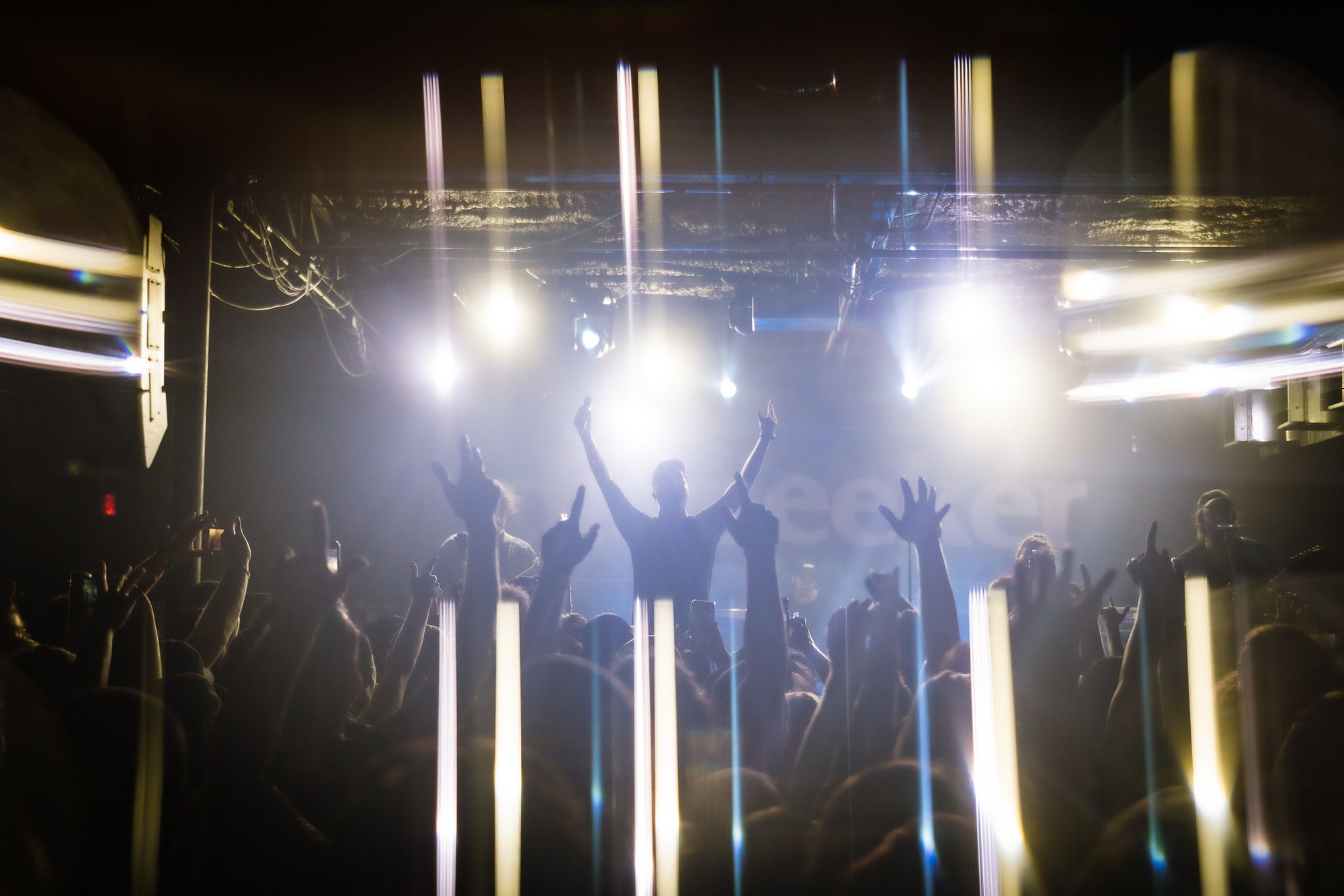 Closing out the evening were headliners Dayseeker, from Los Angeles. It's been pretty obvious to anyone paying attention, but this band has been on a damn come up! I remember photographing them a few years ago at a much smaller venue in Austin, where they were non-direct-support openers, but the band I witness now is something else. GROWN. You love to see it! Vocalist Rory Rodriguez has the voice of an angel, and when combined with the musicianship and songwriting prowess of the rest of the band, it is no surprise the ascent these guys have experienced over the last few years, pandemic be damned. Performing songs across their four highly regarded LPs, including their brand new single "Without Me," the band powerfully owned the stage and the evening, providing an experience much more than just a show. And in his infamously coy way, Rodriguez let the audience know early on that this set was going to be a fun, heavy, and sad one. That collective expression of grief that runs so clearly through Dayseeker's canon is something that unites their entire audience together, and that collective feeling of community was tangible the entire night. The only thing better than being super sad at a super fun show is being super sad at a super fun show with a bunch of other super sad and super fun people that feel the same way. It's hard to describe, one of those IYKYK things, but I personally felt lighter each time the band dropped into a heavy breakdown, Rory screaming his face off, the band just ripping away…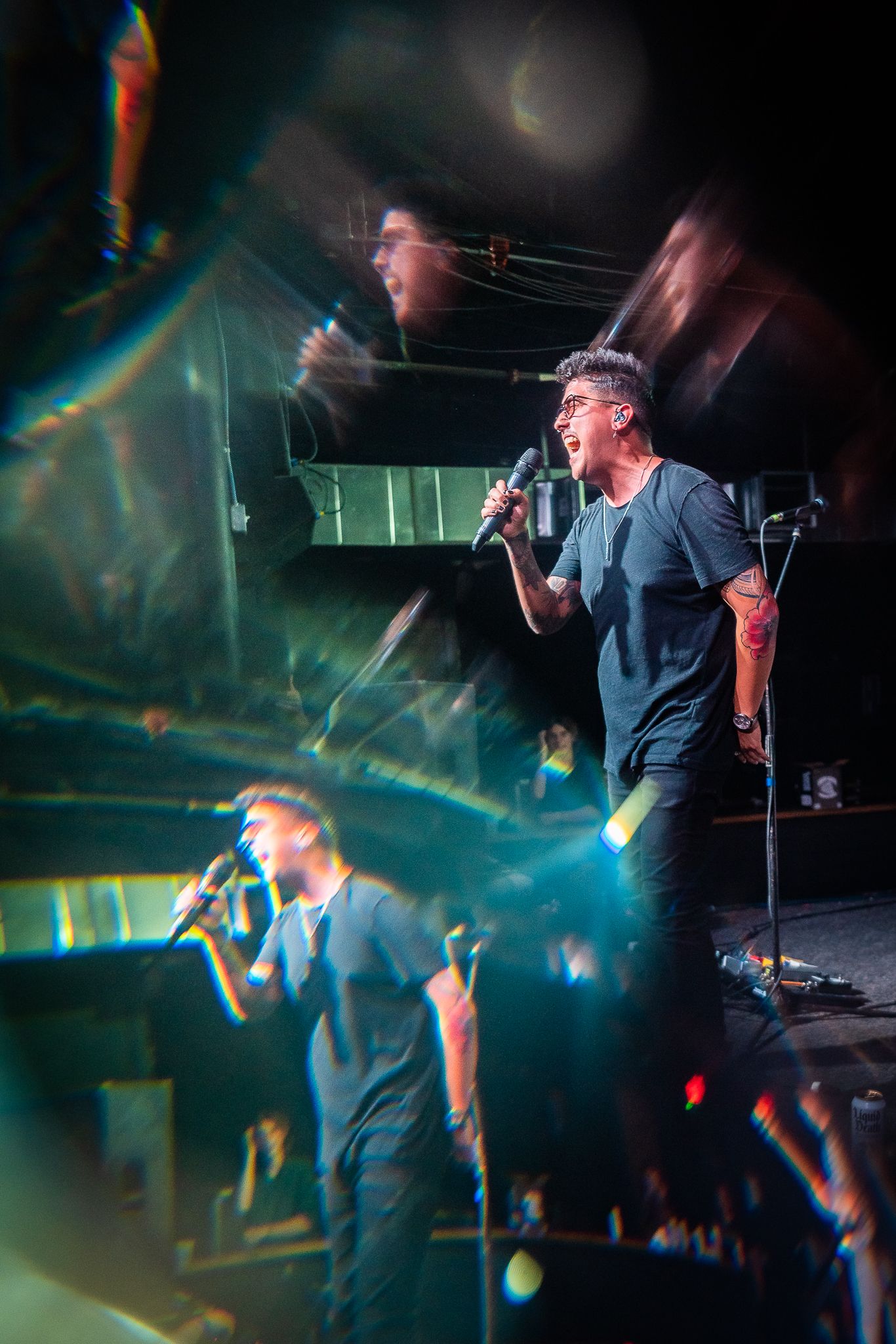 Armed only with middle fingers and cold Lone Stars to combat the setting Texas sun, the crowd at Empire sure seemed to enjoy every moment of the night. Having an absolutely stacked bill sure helps. All four bands were incredible (obviously), and the general atmosphere of the entire evening almost felt like an upbeat reunion; a little nostalgic, a little emo, a little screamy, and a lot of fun. This tour package, to be frank, surprised me when it was first announced, but after last night I see that it is in fact a perfect package, and you will be a better, more well-rounded person for having attended. Also buy merch.
Full Gallery: