It may be September, but Texas natives know that means little in the way of temps being cooler. By the time I collected my media pass and made my way to the photo pit I knew I was in for another hot and sweaty Amplified Live show. However, no amount of heat would keep me down. I was stoked. To say I had been looking forward to this show for quite a while would be a huge understatement. I am pretty sure I requested this show the day it was announced. How could I pass up on a lineup of UnityTX, Holding Absence and the split of Silverstien and The Amity Affliction? No shot. I met a few familiar faces, talked photography shop and before I knew it, we all filed into the pit – camera shutters ready to be roasted.
First up the Dallas Texas boys – UnityTX.  The last time I saw these guys was at So What?! Music Fest of this year, so I was super stoked to see them again. Being a hometown show for them it was no surprise they had a huge amount of support filling Amplified Live. Frontman Jay Webster even took a moment to point to his immediate family and mention how much it meant to him to play in front of them. If you have not heard of UnityTX before you are missing out. They are an amazing blend of hip hop and metalcore. They refuse to bend to genre norms and absolutely bang live. Right out of the gate they played their most popular song 'RUCKUS'. The most entertaining track live by far is 'BANG SH!T' where Jay really stretches his rap abilities. The group absolutely did not put up with any stagnation in the crowd and demanded movement and pits – to which the crowd happily obliged. Jay took to hoping over the barricade to sing and rap amongst the concert goers. This band deserves all the hype, and I absolutely cannot wait to see what they have in store.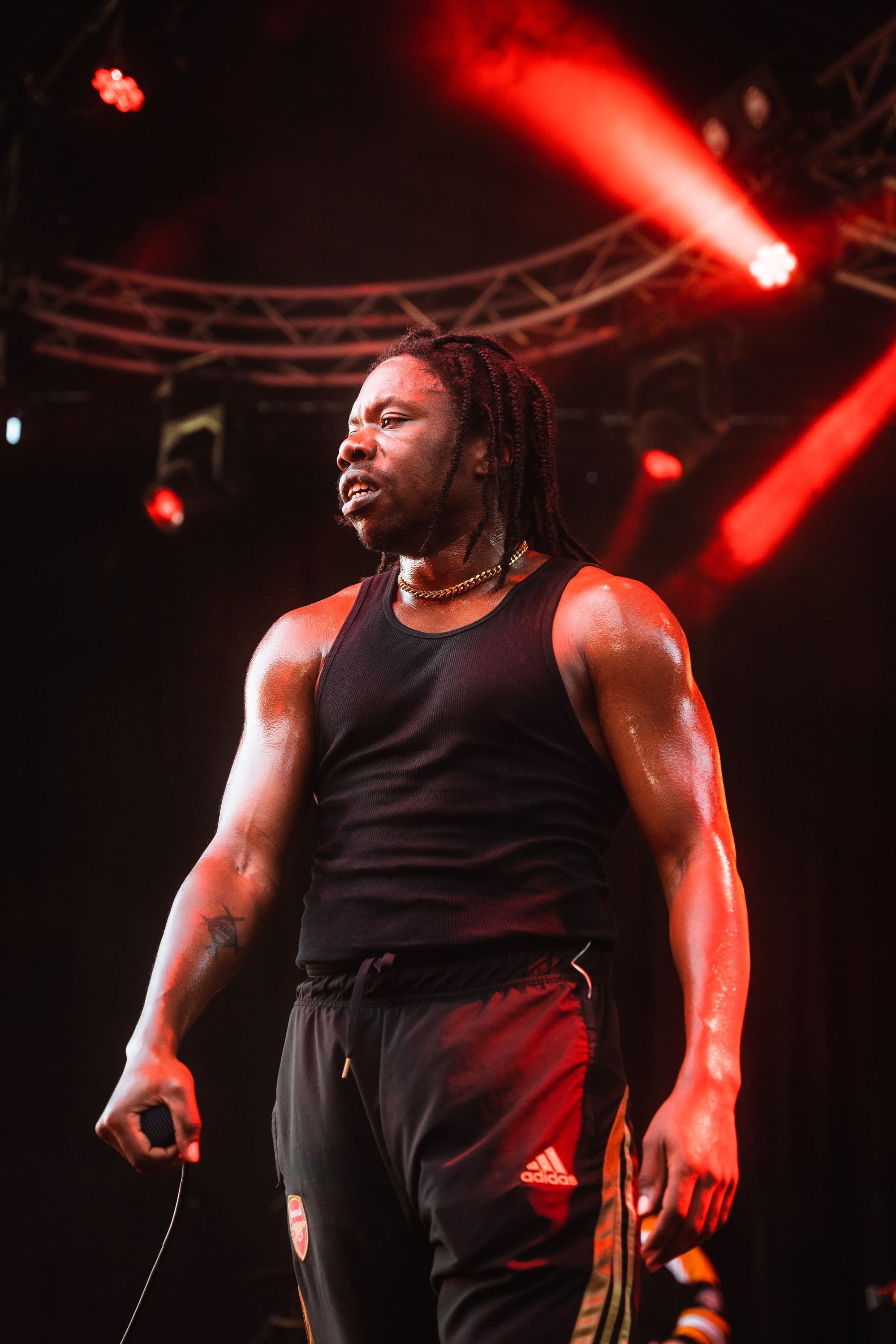 Next up, one of my absolute favorite bands – Holding Absence. The guys from Wales are back and I couldn't have been more stoked. We were greeted with drummer Ashley Green coming out and taking up a power stance standing on his kit getting everyone ready to move. Before we knew it Lucas's iconic vocals came ringing through with the track 'Aching Longing'. Scott Carey on guitar and Bejamin Elliot on bass carried each track through the entire set sounding exactly like the recorded versions. It's hard for me to name one song or moment from this set that I enjoyed most. From 'Gravity' to 'Wilt' we had it all. 'Afterlife' had everyone moving and singing along to the chorus each time. Front man Lucas Woodland expressed his gratitude to the crowd, explaining how much Dallas always comes through to see them when they do make it overseas. Ending the night with the ever popular 'Wilt' was a perfect choice for this set giving Lucas center stage with powerful lighting to really lean into the amazing cleans of the track. It has only been one year since their album 'The Greatest Mistake of My Life' but I am already anxiously awaiting the next drop. The only thing I wished was for a longer set! This band is on the precipice of true stardom. Bravo boys.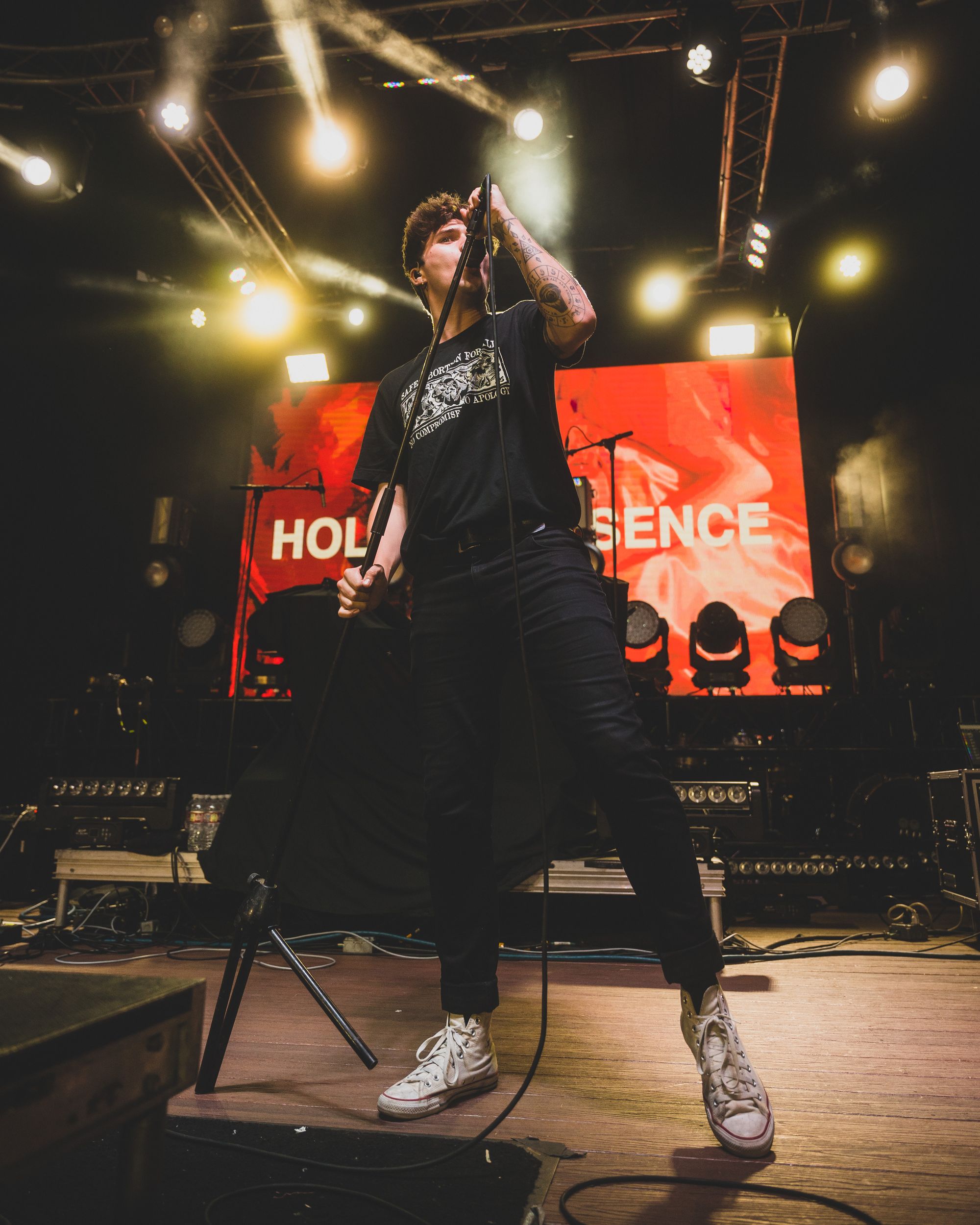 You couldn't have a truly great show without some amazing throwback jams and who better to play them than Silverstein? It is impossible to look back on music in my life and not think of this band. Lights went low, smoke machines whirled to life, and we were off to the races. The first two tracks were 'Infinite' and 'It's Over' from the album 'A Beautiful Place To Drown' which definitely had the crowd (myself included) primed and ready for more. Silverstein rewarded everyone for their energy spent by playing the iconic 'Smile in Your Sleep'. I had to take a moment away from staring down my viewfinder to really appreciate being able to see this live all these years later. From riding my skateboard in the early 2000's to being here now taking it all in. The most fun part of the evening by far was when the group had a wheel of fortune style wheel brought on stage with random tracks written into each spot. With a music library as vast as Silverstein's it only made sense to add some variability into each show. This kept the crowd guessing and hoping their favorite from the wheel would be selected. I heard many murmurs of "please this song!" and so on. The spins of the wheel rewarded our Dallas show with tracks "Call it Karma", "Broken Stars" and "Already Dead". Pretty amazing really. You already know it would not have been a complete set from Silverstein had we not gotten to hear 'My Heroine' and when I tell you the crowd was pumped, I can't state it enough. Those legendary intro guitar notes were plucked, and everyone lost their collective elder emo minds. Amazing set really.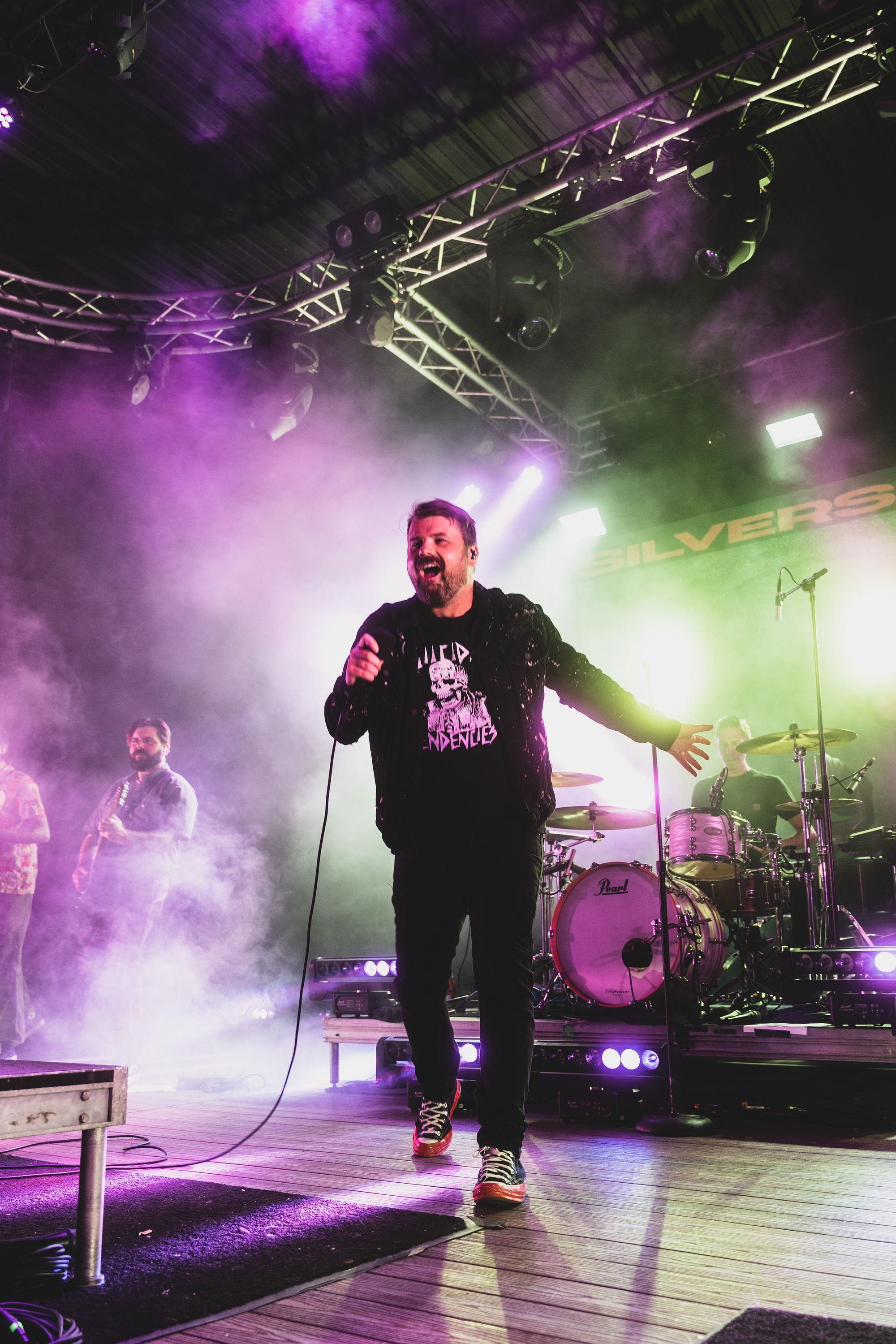 Last up but certainly not least – The Amity Affliction. The last time I saw this band was on this very same stage back in 2017. Suffice to say they had not lost a single step since then. With the lights virtually off we heard the intro to 'Coffin' and the crowd started getting hyped. The entire setlist felt like nonstop banger after banger. 'All My Friends Are Dead' was only the second track however it had many a crowd surfer crashing into photo pit beyond the barricade. Dodging surfers and snapping shots is the best feeling and Amity certainly supplied plenty of both! Joel Birch kept the hat bill low and served plenty of attitude with each metal scream track to track. Ahren Stringer's familiar clean choruses got every single fan engaged and jumping. My personal favorite track 'Drag the Lake' was an experience to behold live again. We got in our feels with 'All Fucked Up' and we screamed the lyrics to 'Don't Lean on Me'. The group had everyone get low and pop up for an intro creating a super fun moment. Near the end of the set they had everyone believing one track would be left out spurring the crowd to scream for an Encore of the legendary track "Soak Me in Bleach".  The night had been long and sweaty, but this track was the perfect way to send us off. Incredible stage presence from these guys that no amount of time seems to touch.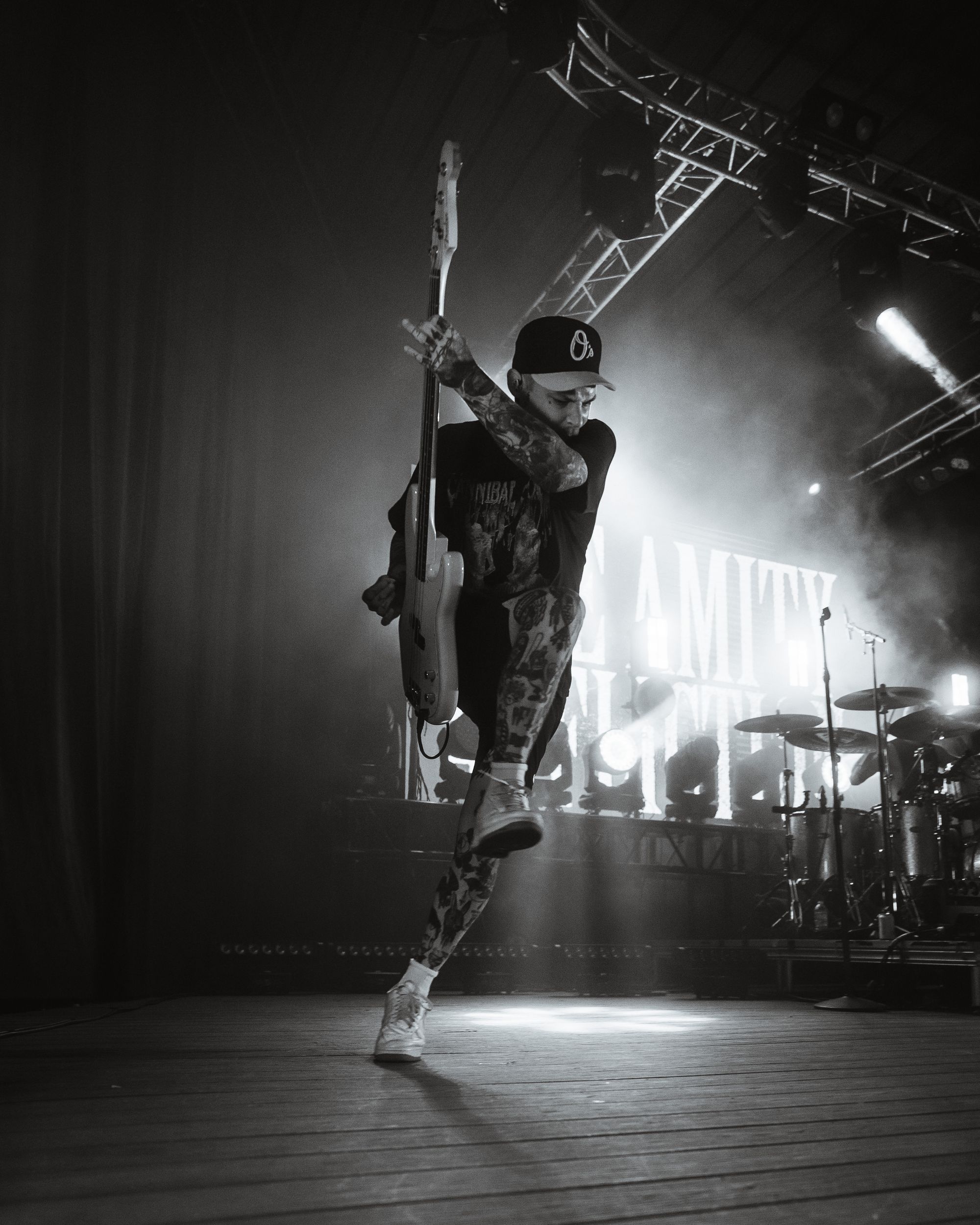 What an amazing night on this tour. If you have not checked out any of the bands – you need to. If they swing through your area make time to go see them, I promise you wont regret it. Check out the remaining stops below.