Erra joined by Alpha Wolf and Invent Animate took the Trees stage by storm on a hot Dallas night sure to be remembered. Unfortunately, one of my favorite bands right now, Thornhill was unable to join as their gear had been lost/left in Australia on the trip over. Dallas was the fifth stop on the bill and sold out well in advance of the July 20th date. Sold-out shows tend to be fun, but I had no idea this one would be as wild as it was.
Press band acquired, ticket checked and gear ready to go, I took up my first spot with my camera ready for Invent Animate to take the stage. It did not take long for the venue to become very 'friendly'. If you have never been to Trees before, it is a very intimate space. You will be shoulder to shoulder just about everywhere in the venue, especially during a sold-out show. While this point was the thinnest the crowd would be all night, Trees was filling up rapidly. The stage backlit screen came to life with Invent Animate script and the lights went down. Here we go. The cast comprised of Vocalist Marcus Vik, guitarist Keaton Goldwire, bassist Caleb Sherraden and Brody Taylor Smith filling in on drums. Taking their respective spots on stage risers, Caleb and Keaton slammed us into the first track Monarch. My personal favorite song was Cloud Cascade which sports some nice djent and an ethereal space of clean vocals. As If It Never Was was their final song of the night and is also a favorite of mine. Those who had not heard of Invent Animate clearly took note of what they just saw. Truly a great set. The entire band's stage presence is a photographer's dream. Check out my shots below.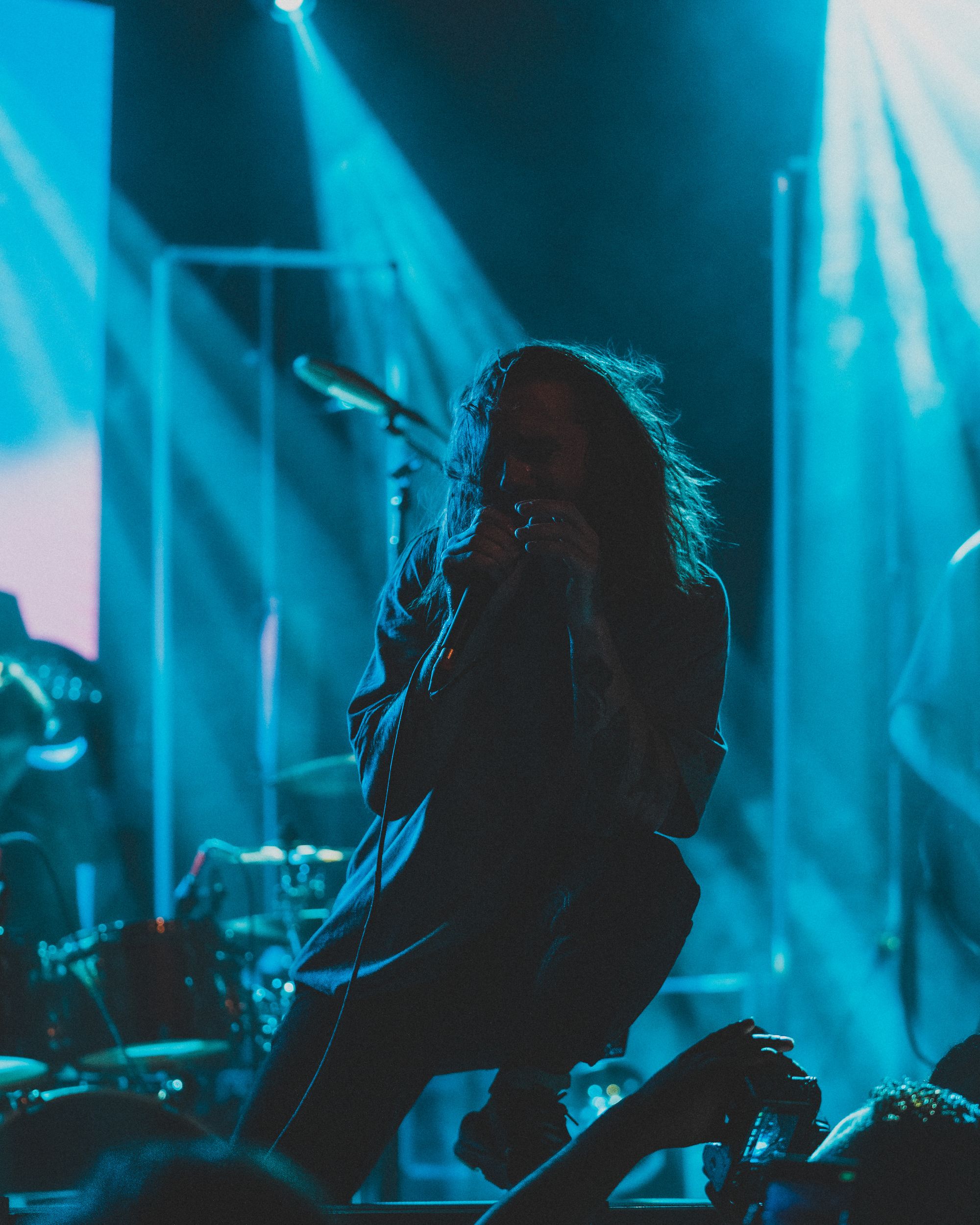 Next up the raging Australian quintuple Alpha Wolf. Well at capacity now, Trees was ready to rage. If you are looking for heavy metalcore then look no further. Kicking off the set with the track Ultra-Violent Violence you can imagine how quickly the circle pit formed. Vocalist Lochie Goldwire and bassist/vocals John Arnold commanded the room to move with each heavy scream and belt. Both guitarist Sabian Lynch and Scottie Simpson kept the racing pace keeping trees as rowdy as possible. Sabian rocking a supreme fox jersey and his usual face mask with his 7-string guitar was awesome to see. Mitch Fogarty blasted his kit the entire way through. One of the clear crowd favorite tracks was Sub-Zero as the whole pit stopped to scream the lyrics "You're just a pussy in a black hoodie, pushing your luck" . Bleed 4 You is my personal favorite of theirs with a highly addictive chorus having the whole venue chanting along "I'm going numb (I'm going numb) I'll bleed for you (I'll bleed for you)!" Ending their set with their most popular track Akudama had the already sweaty concertgoers giving it their all.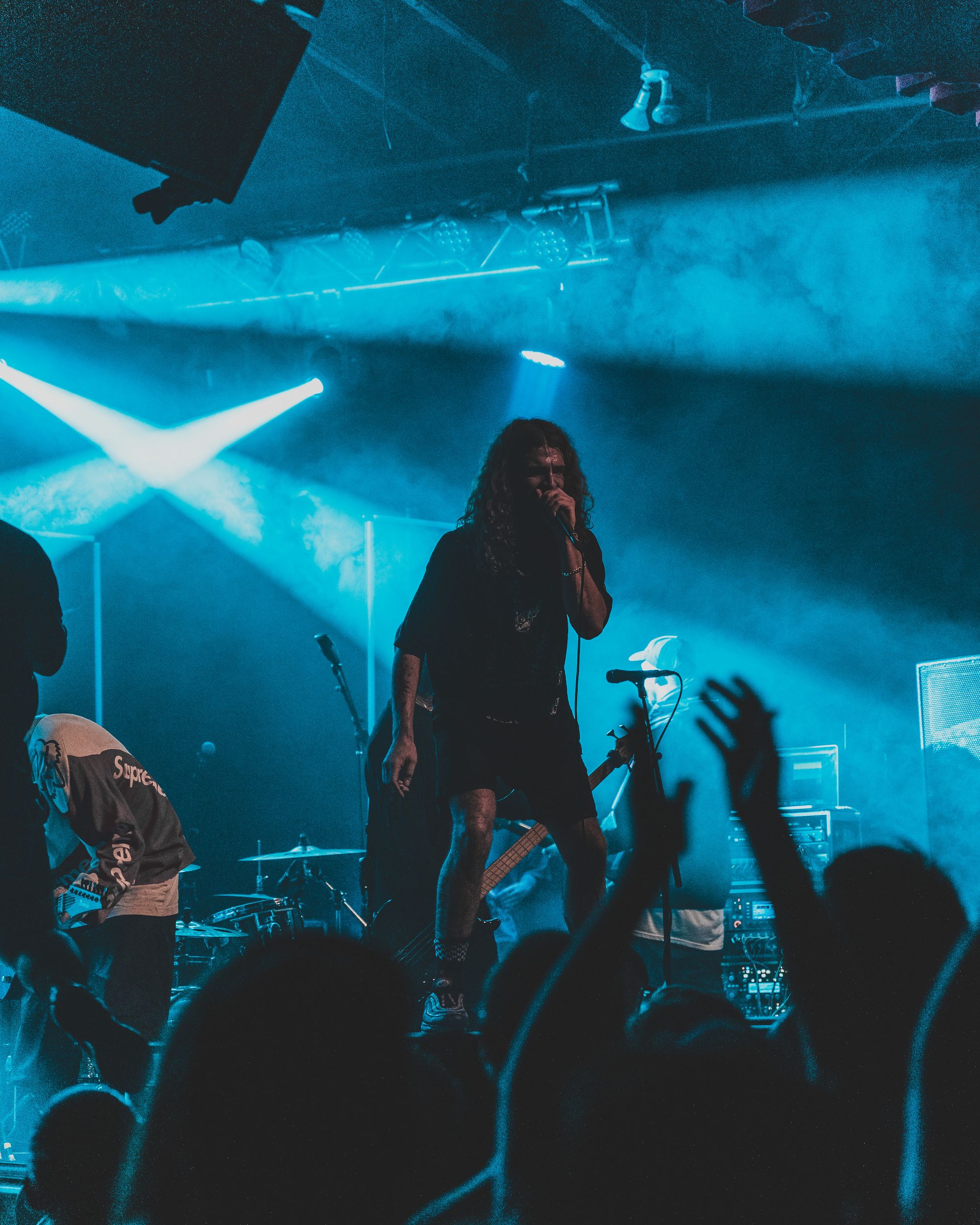 With an internal venue temp of about a hundred degrees (probably), the sold-out crowd was primed to cap the night off with Erra. These guys sport many favorited songs in my playlists that are often repeated. They did not disappoint one bit. Between J.T. Cavey's lead screams to Jesse Cash's backing cleans they exceeded expectations for a live performance. Fellow founding band member Alex Ballew sat high on his elevated stage keeping the classic Erra drum rhythm perfect the entire set. Connor Hesse on his Kiesel bass took stage right to J.T. and kept us all humming bass along. Touring with Erra, guitarist Clint Tustin felt right at home center stage.
J.T. took a breather between songs to express his gratitude for the turnout Texas and Dallas specifically always has for their performances. Additionally, they were using this show to film the music video for the tour titled track Pull From The Ghost. This announcement had the already wild, sweaty crowd even more excited. Bodies started flooding the sea of hands surfing towards to stage the moment the track kicked in. Seen below is one dedicated videographer risking it all crowd surfing with the camera to get the shot. At one point some Alpha Wolf merch beachballs entered the crowd and added to the beautiful chaos. J.T. ditched his vest playfully messing with the crowd as if it were a strip tease due to just how hot it was inside. Jesse played a bit of a solo kneeling down on a riser eliciting a funny head pat of approval from J.T as seen below.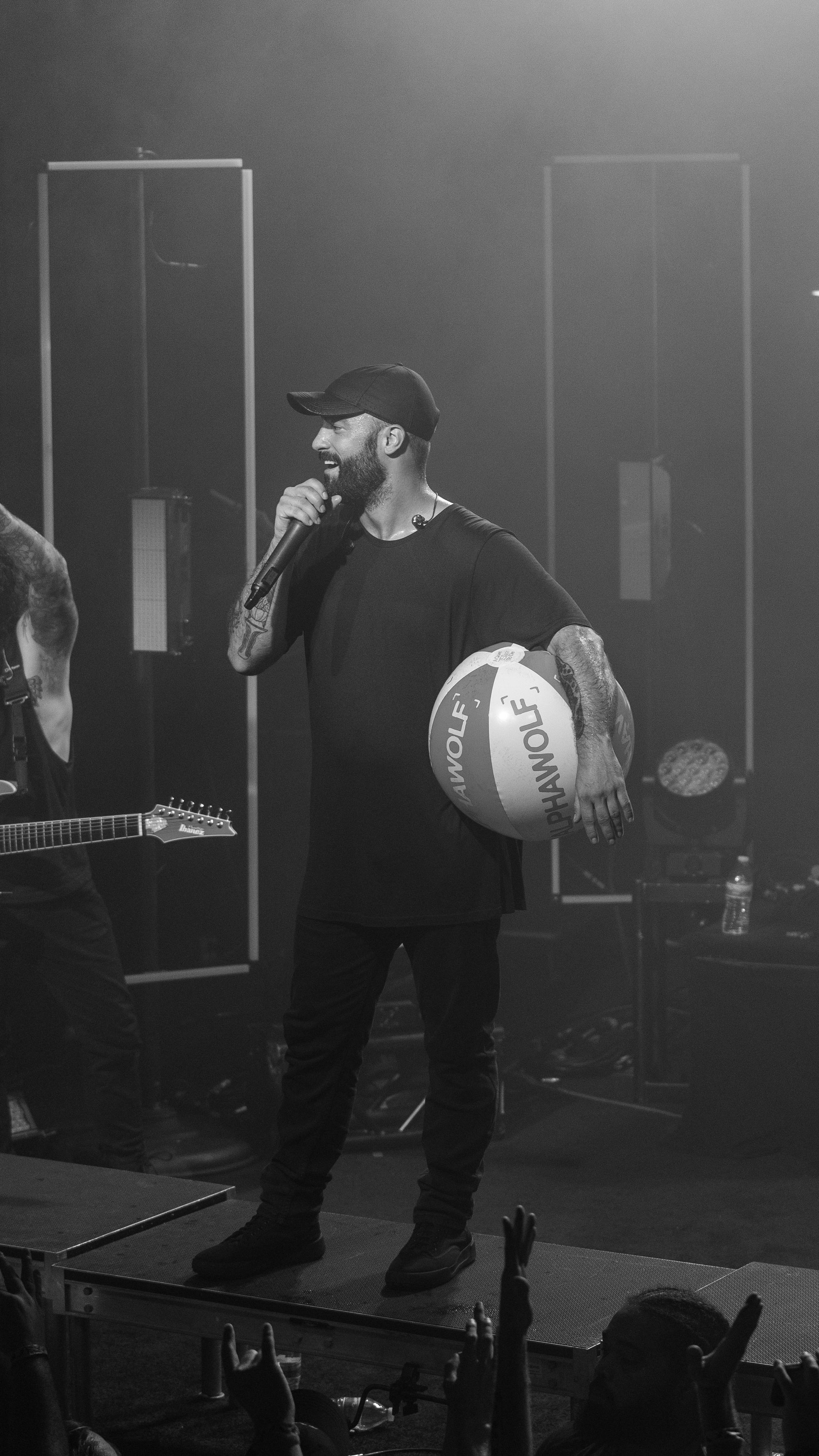 After 12 tracks the band retreated off stage knowing full well the Dallas crowd would harken them back for an encore. About 30 seconds after the thunderous crowd calling later, the band came back and sent us off into the night after the encore track Hybrid Earth. There are so many songs from this band that I could recommend, but if I had to narrow it down to a handful I would suggest checking out: Snowblood, Gungrave, and Breach. This show was worth all the sweat and heat.