I cannot think of a better way to ring in the month of August than being at The Factory in Deep Ellum listening to jams from Rise Against, The Used and Sense Fail on the Nowhere Generation Tour. A tipple emo band blast from the past that I and many others were very eager to see live. The venue filled up and we were all in for an amazing music-filled night.
First up – Senses Fail. I can't tell you when the first time I heard this band was, but I can tell you they are a staple in every "elder emo" playlist known to man. Right out of the gate the group played "Rum is for Drinking, Not Burning" from their 2004 album 'Let It Enfold You'. I can't listen to this band without fond memories of playing one of the numerous video games their tracks were included on. Those warm summer nights with no care in the world personified into a band. One of my personal favorites live was "Buried A Lie". Don't worry they played "Calling All Cars" and "Can't Be Saved" too and it was everything we all hoped it would be. Cannot wait to catch these guys again in the future.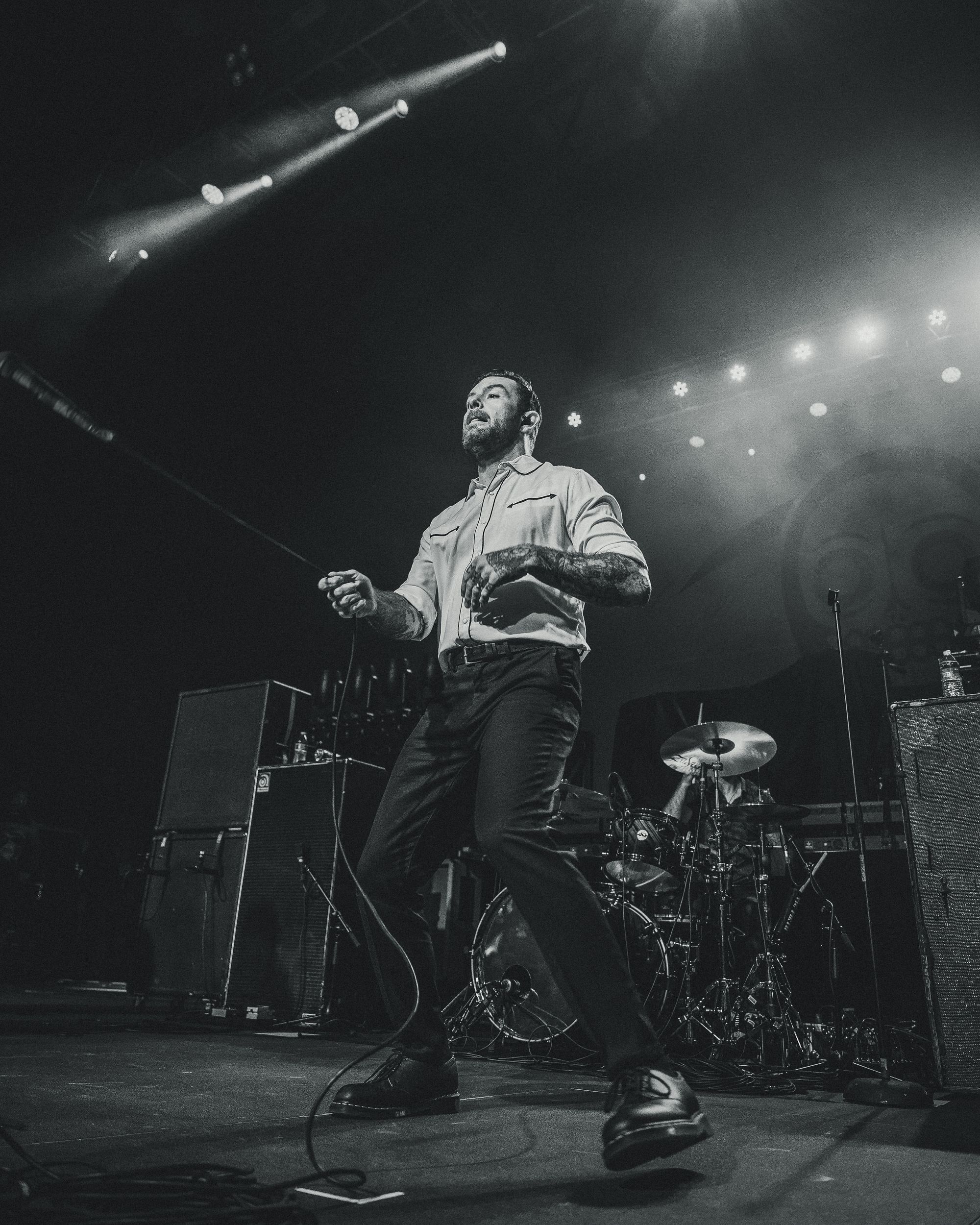 Now we get to the part of the review where I tell you the next band was largely responsible in my music tastes. Sorry, not sorry – The Used is that band. Between Bert McCracken's iconic vocals and those classic riffs what is not to love? It has been many years since I have had the pleasure of witnessing them live but even after all this time, they have not missed a beat. Bert and company still manage to bring the energy from those early 2000's music videos to life on stage. Their stage presence was incredible and easily produced my favorite images of the night.  From "Buried Myself Alive", "I Caught Fire", to "Taste of Ink" they made sure to play all the hits. Getting to watch Bert belt "The Bird and the Worm" from the photo pit was surreal. "Pretty Handsome Awkward" is an all-time hype song for me and was sure to have the whole venue bouncing and singing along. Bravo gentleman, bravo.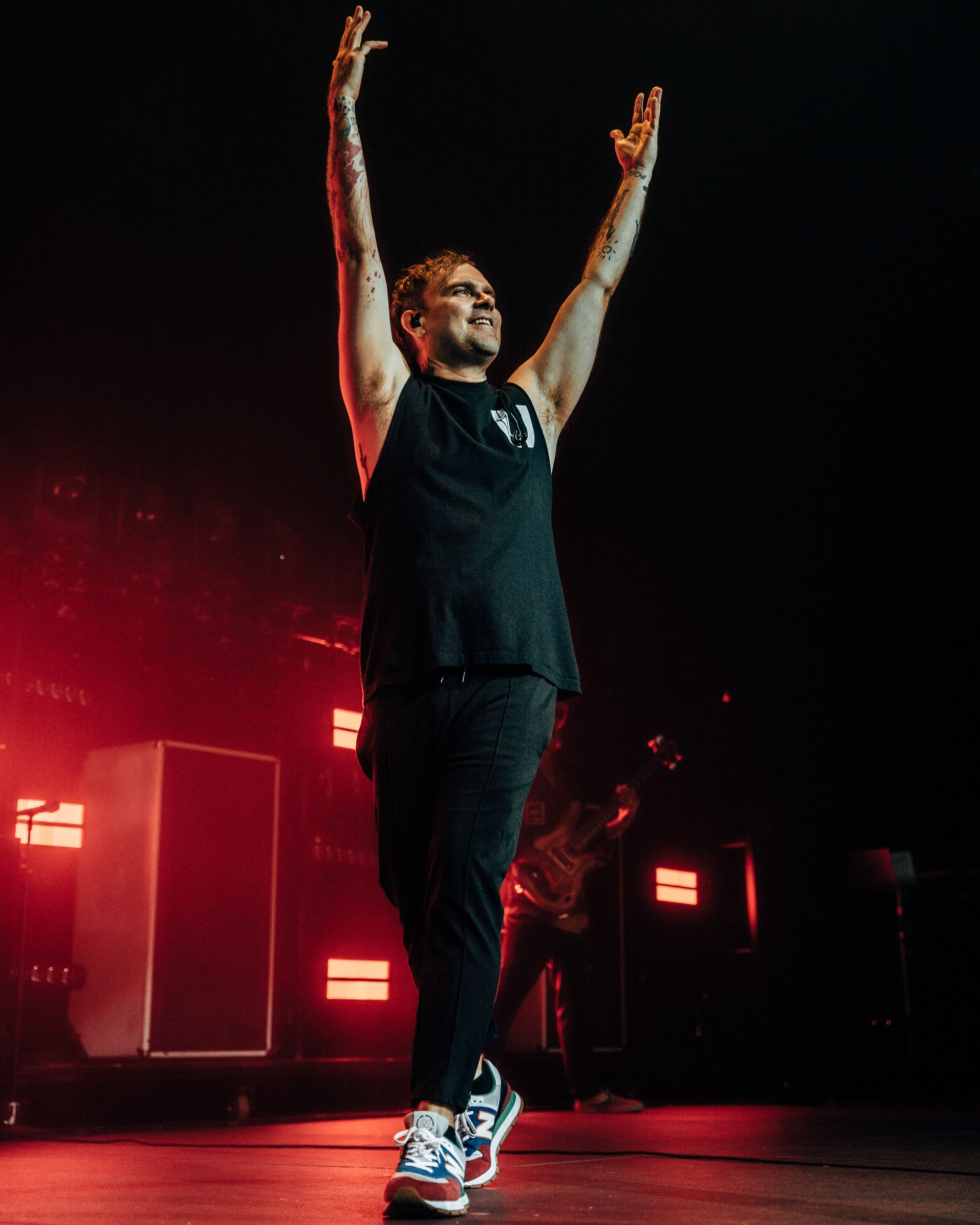 Last but certainly not least, the Chicago natives: Rise Against. There was a definite feel of anticipation for their set. For 23 years this band has been in the scene and has always been outspoken about what they believe. Tonight, was no exception. Tim Mcllrath spoke to the packed house about the world today and the need for love and inclusion of our fellow humans. At one point a concertgoer threw an LGBTQ+ flag on stage which Tim pinned to the head of his guitar. Tim also talked to one concertgoer who was holding a sign saying, "Your music saved my life". Powerful stuff. "Prayer Of Refuge" was the perfect first track to play to the already charged venue. Everyone (security guards included) was bobbing and jumping singing. To go with the music Tim also broke out a megaphone that was tied into the venue speakers to really drive home powerful politically charged lyrics. For all the high-energy songs we were also treated to "Hero of War" which was an amazing change of pace. The tour named track "Nowhere Generation" had the entire room feeling included and seen. After an hour-plus set of amazing songs Rise played us off into the night with their most popular track "Savior". Whatever energy the crowd had left was definitely spent giving their all to this track.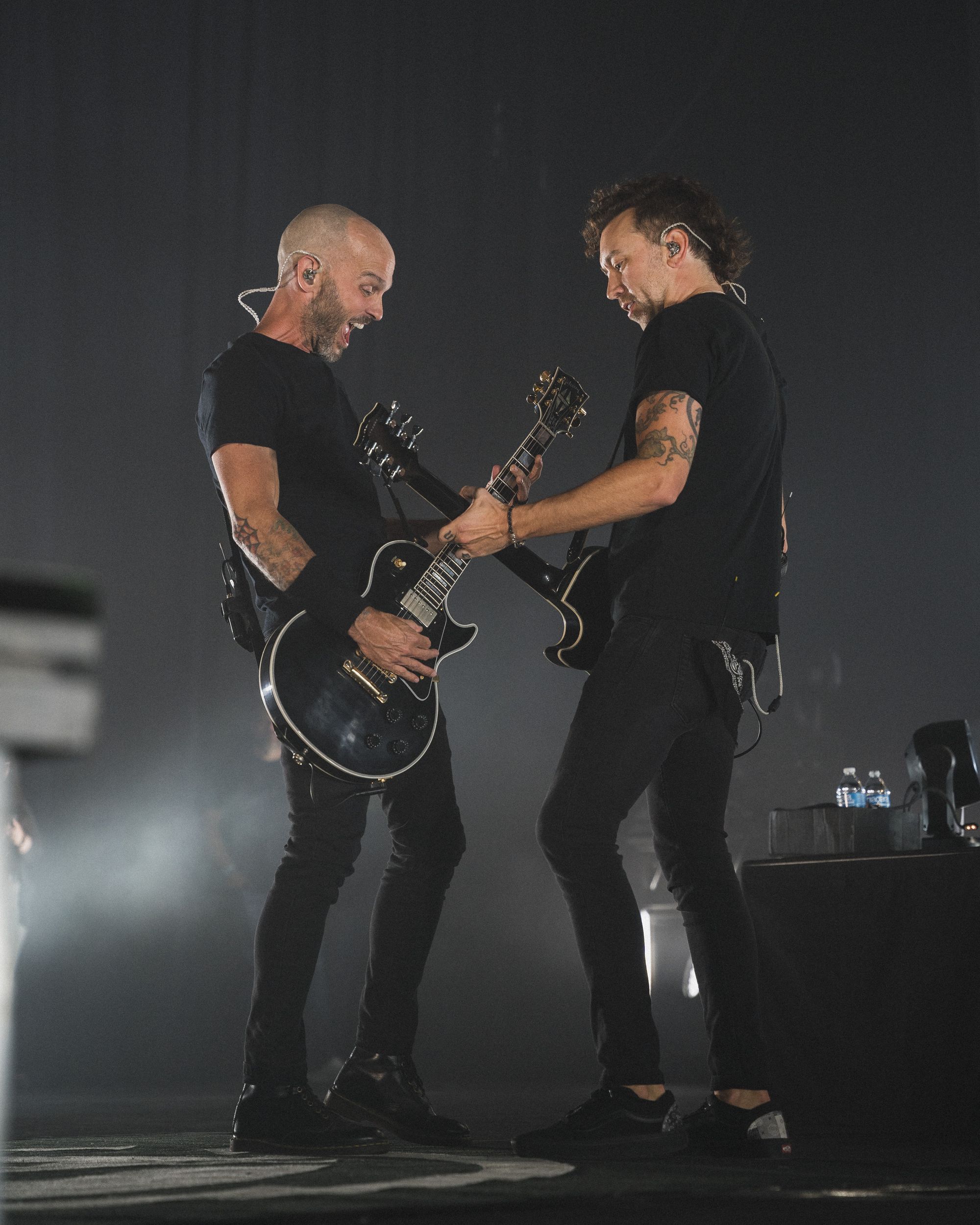 "Have a good night and more importantly - take care of each other"
Such an amazing show. If you have the opportunity to get in on the Nowhere Generation Tour before its last stop - do it!