Being press at Amplified Live always feels like home to me but rarely ever do you get a lineup THIS stacked on that stage. The moment the Curse of Existence Tour was announced I knew I had to attend one way or another. I happily drove through the pouring rain up to the venue knowing I was about to be in for one hell of a show. The weather ended up pushing the show back an hour but no matter what my hype was immense. The rain had cleared, and the doors opened. Its go time.
First up the boys in Landmvrks hailing all the way from Marseille, France. It's always special to me to get to see non state side bands as I know how difficult it is for them to make their venture here. For me there is a built-in appreciation for them in that aspect music aside. I, probably like many others, really started keeping up with Landmvrks when they dropped 'Lost in the Waves' album last year. The group wasted no time getting the growing crowd pumped with their most popular song and title track from the aforementioned album 'Lost in a Wave'. Fans of this band knew as soon as they heard that opening riff it was time to get involved. Frontman Florent Salfati orchestrated some of the best circle pits I have seen an opener create to date. Stand out live tracks for me were definitely 'Self Made Black Hole' and 'Rainfall'. I am so glad I was able to see these guys live!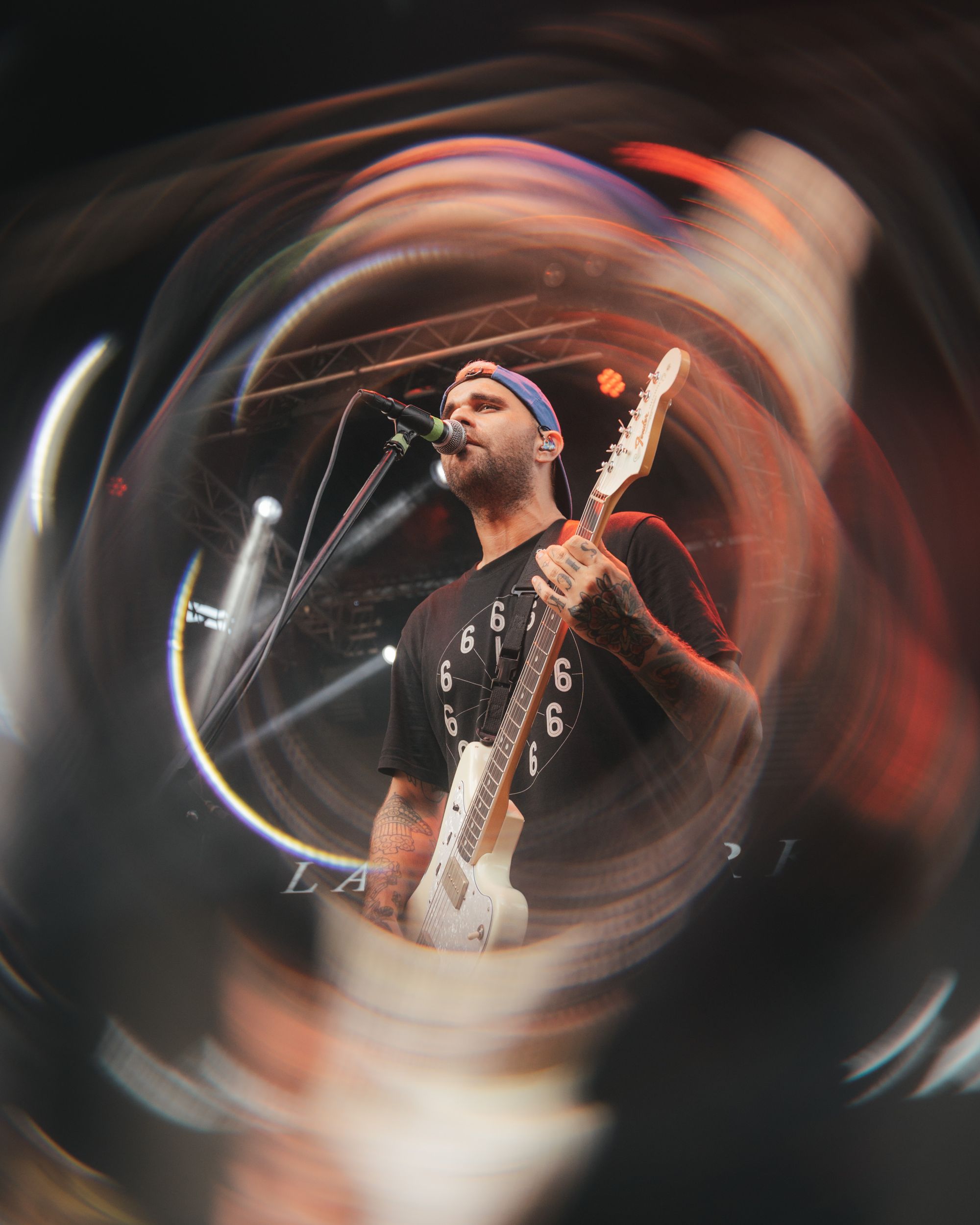 Second to go was Kingdom Of Giants. If you have not heard of this California based metalcore outfit, then you have been missing out big time. Since the massive release of the album 'Passenger' this band has been a regular in my weekly music rotation. Happy to report the six piece is just as good live as what you hear recorded. The pairing of Dana Willax lead vocals and Jonny Reeves back up was really awesome. Truman Berlinon drums brought some huge infections energy the entire set as well – loved watching him sing along and put so much energy into each song. You could tell a ton of the crowd were big Kingdom Of Giants fans with how easily they all sung along. Right off the bat we got 'Two Suns' which is an absolute banger live. 'Blue Dream' and 'Bleach' were also two personal favorites from this set. Of course, it would not have been complete KoG experience without the track 'Wayfinder' to close us out. These guys killed it, and I really cannot wait to hear what they have planned next.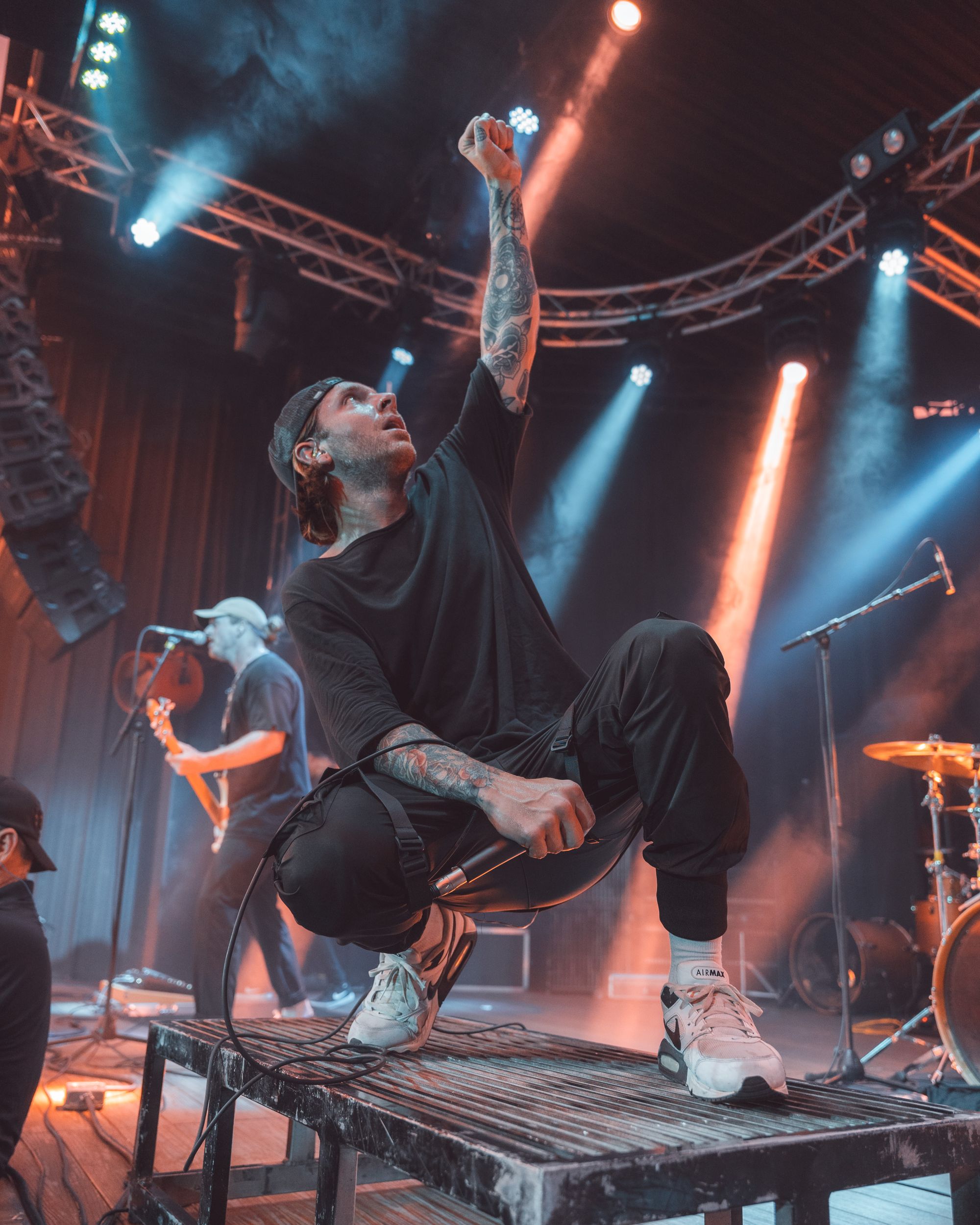 Currents were up next. I have listened to these guys off and on for the better part of 5 years, so I was really stoked to get to see them live for the first time. The LED backdrop lit up with the Currents crescent moon logo silhouetting drummer Matt Young and we were off to the races. Christian Pulgarin on bass was all over the stage doing spins and jumps. Ryan Castaldi was a stoic tap master on his seven string Ibanez while Chris Wiseman djented us along. Vocalist Brian Willie is as good as ever. We got to hear the bands latest 2022 single 'The Death We Seek' which was great live. The track 'How I Fall Apart' felt really special live as it has a very clean chorus opening where Brian gets to really express some emotion. Easily one of my favorite moments of the night. Brian didn't let the night get away from him without hopping down in the pit area and holding hands with fans while belting the ever popular 'Better Days'. Very cool moment to see. The group naturally saved the best for last with 'Monsters' which had the whole crowd moving and boasted some very impressive moshing and circle pits. These guys are an absolute pleasure to not only photograph but to watch as well. Anxious to see them back in Dallas hopefully sooner than later.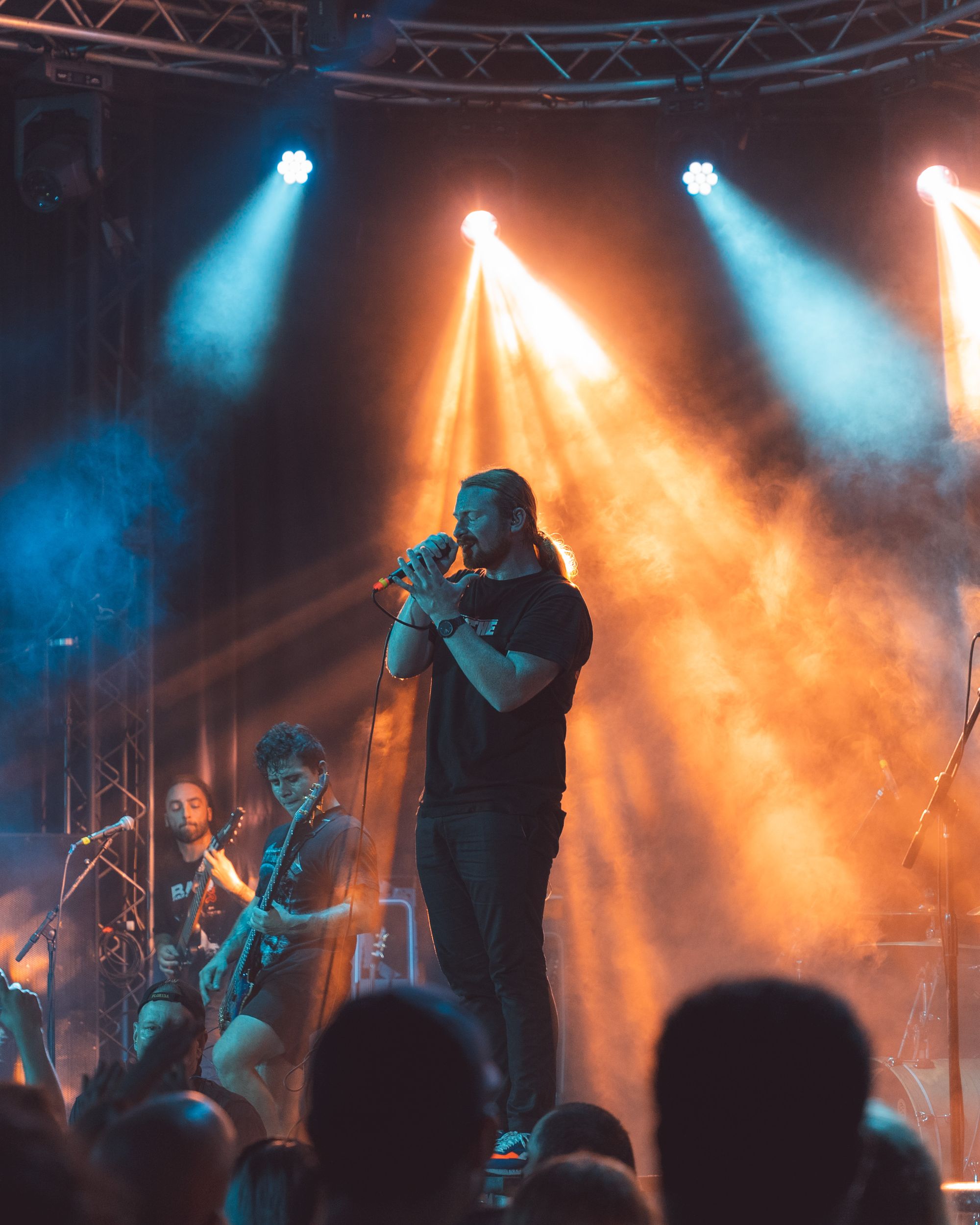 Before I knew it, it was time for the tour namesake to take stage - Miss May I. The last time I had seen this legendary group perform was way back in 2011 at Warped Tour. The 2009 'Apologies Are For The Weak' album is a staple in the scene as far as I am concerned so I was super stoked to re-live some of those tracks live again all these years later. Getting to experience 'Relentless Chaos' from just outside of the pit was everything I had hoped it would be. Jerod Boyd went absolutely ballistic on his kit and even had a really cool drum solo moment mixed in between tracks. I tried to just stop and enjoy the set as much as possible from all around the venue while snagging pictures. Frontman Levi Benton is as epic to watch as he was all those years ago. Lighting for Miss May I was very much back of house which made for some really moody awesome visuals of Levi and his classic hair. It goes without saying the group commanded the absolute most action of the night and had the entire venue, both on the floor and in the upstairs balcony moving. From 'Swallow Your Teeth' to 'Earth Shaker' the guitar duo of B.J. Stead and Justin Aufdemkampe nailed every riff. Ryan Neff kept the pace with his bass but also provided some amazing vocals. Miss May I sent us off into the night in an absolute break neck pace with the classics 'Shadows Inside' and 'Forgive and Forget'. What an insanely great ending to an incredible lineup that deserves to be sold out on every stop.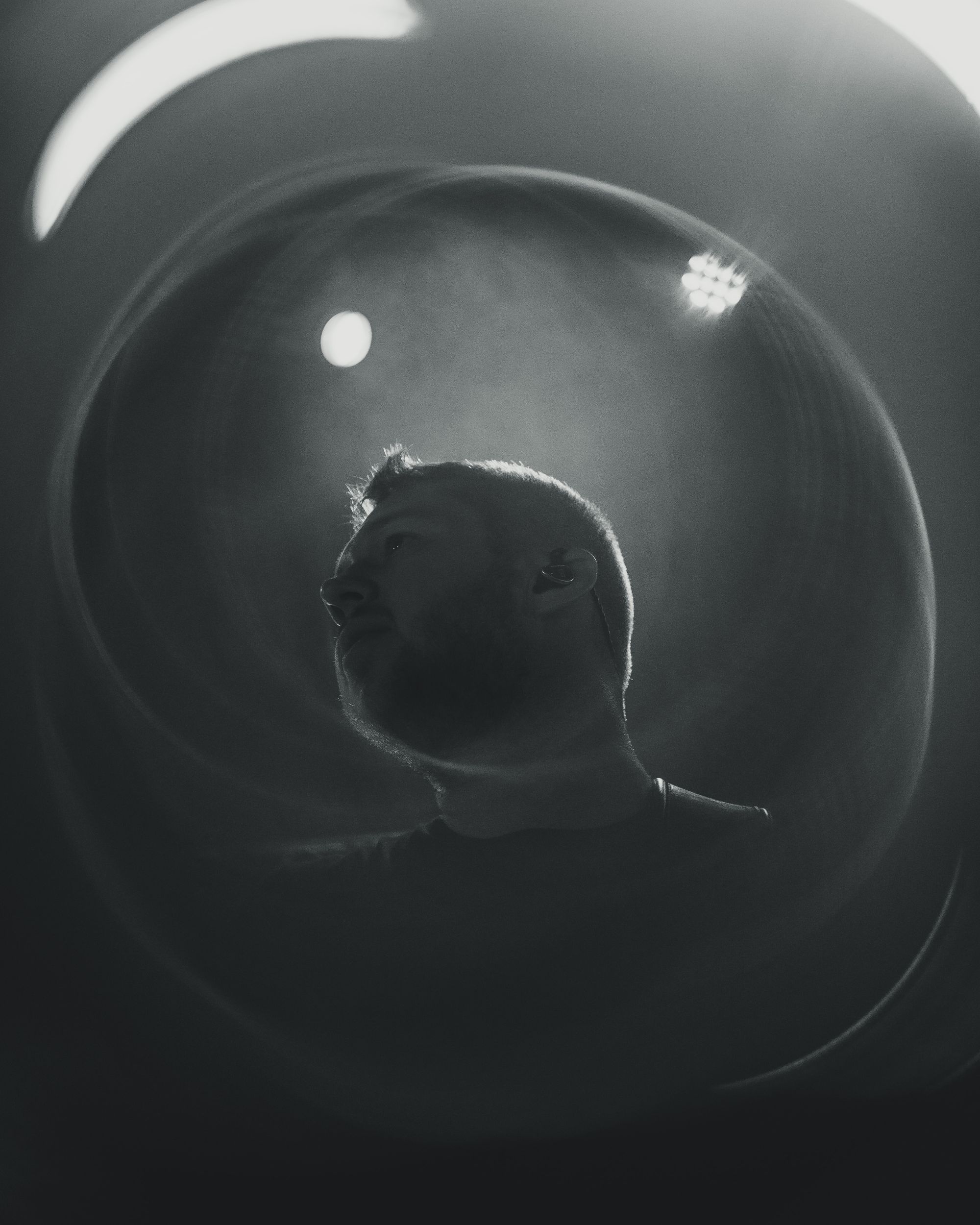 Dallas was only the third stop on this tour so if you can be sure to snag a ticket to check it out in one of the upcoming cities listed below – you will not regret it.