Neverender: No World For a Waking Mind Tour = Good Apollo, I'm Burning Star IV, Volume Two: No World for Tomorrow + Vaxis II: A Window of the Waking Mind
Say that five times fast.
About a third of the way through this huge 40-date tour, progressive metal/post-hardcore rockers Coheed and Cambria brought their heavy mix of rock, metal, and everything else to Austin, Texas, selling out the iconic Stubb's Amphitheater. Touring with San Francisco post-metal act Deafheaven, The Neverender: No World For a Waking Mind Tour, announced at the beginning of 2023, has the package traversing the US and Canada from April to October. Austin was the 13thstop on this run so far, relatively early, so the energy was high and the vibes were good. It was a gorgeous evening in Austin, and Deafheaven took the stage promptly at 7:30p.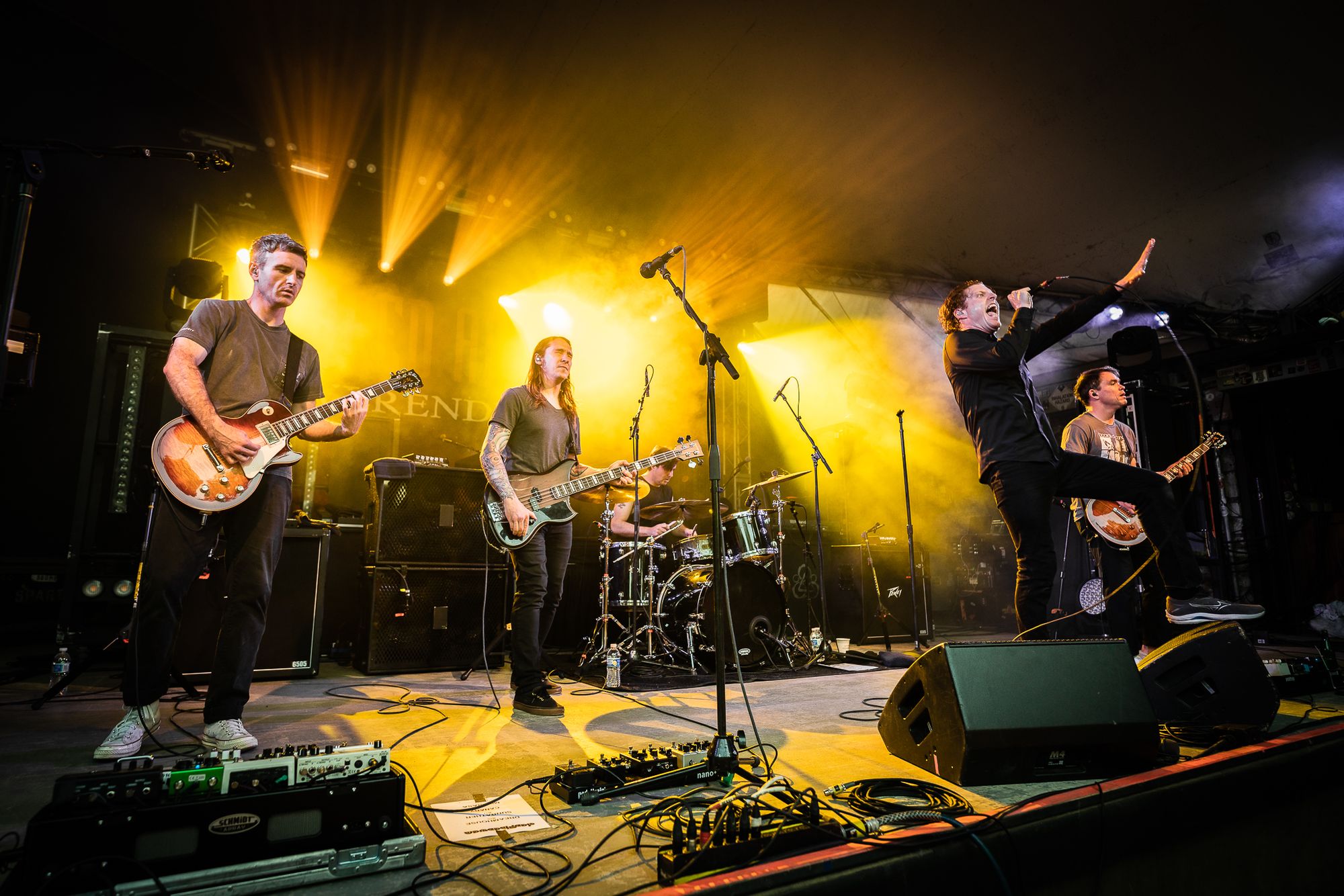 Combining elements of black metal, post-metal, and shoegaze (the internet keeps saying it's called "blackgaze," and I cannot SMH hard enough at the constant sub-gentrifying), Deafheaven started their set with "Dream House," the brutal opening track of their second LP, Sunbather. The band pummels listeners with blistering double bass, cacophonous guitars, and screeching lyrics, building into a violent crescendo made all the more harrowing by vocalist George Clarke's chaotic and commanding stage presence.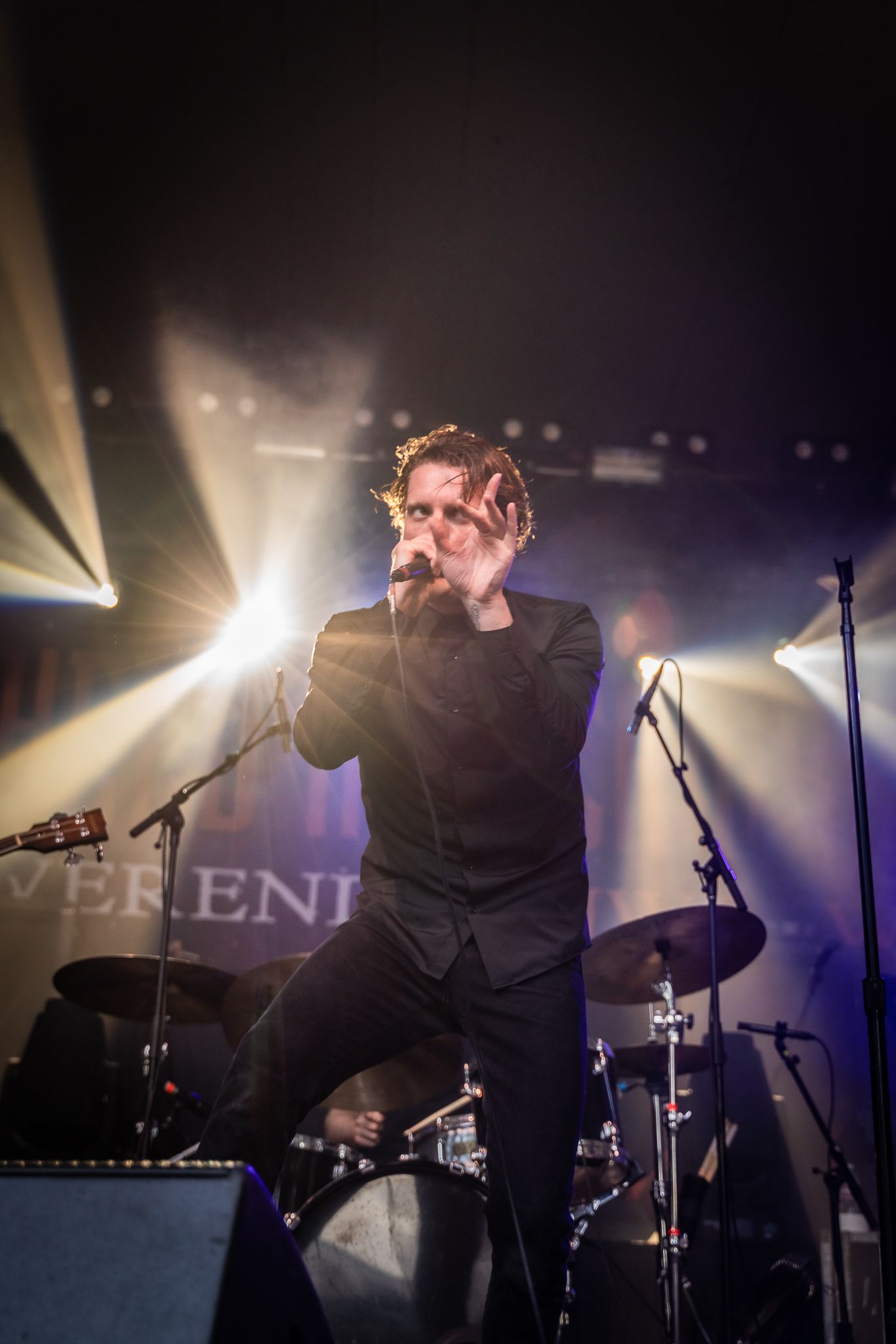 Deafheaven songs are loud, heavy, and long (their set was "only" 4 songs), so each live performance is a chance to lead the audience on a journey. Clarke does not miss this chance. He sprints across the stage spitting lyrics like a literal madman. During vocal-less parts, he owns the stage with an unfathomable level of physical energy and charisma. The band, made up of Kerry McCoy on guitar, Daniel Tracy on drums, Shiv Mehra on Keys/Guitar, and Chris Johnson on bass were no less intense, providing the strong sonic backbone to Clarke's vocals.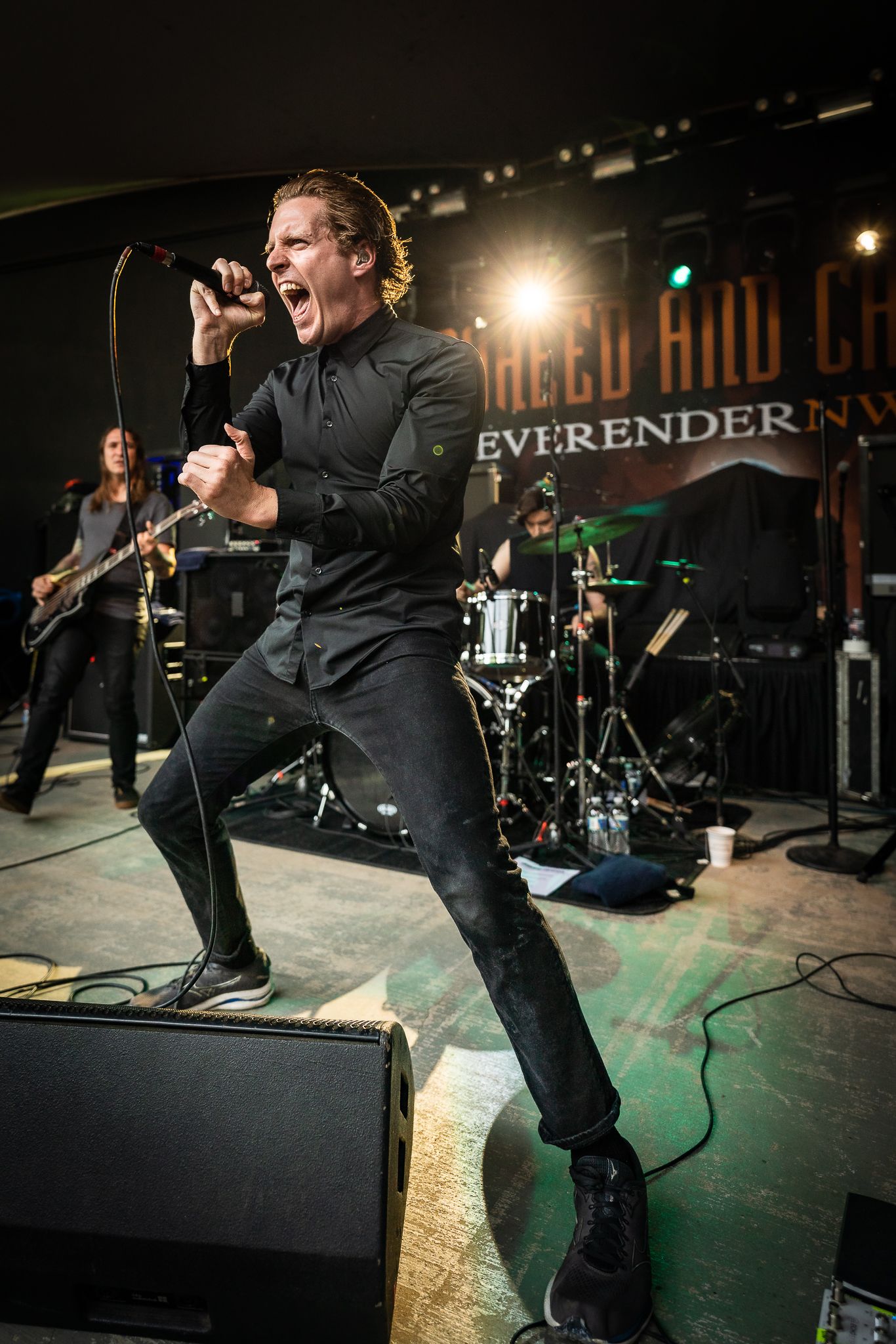 It's a not-secret that Austin audiences are notoriously low-energy and entitled, and I will admit I think Deafheaven deserved a little more crowd interaction. But even that being the case, their performance was unrelenting, and even though the pit may have been a little more tame than elsewhere, the applause after each song was still deafening.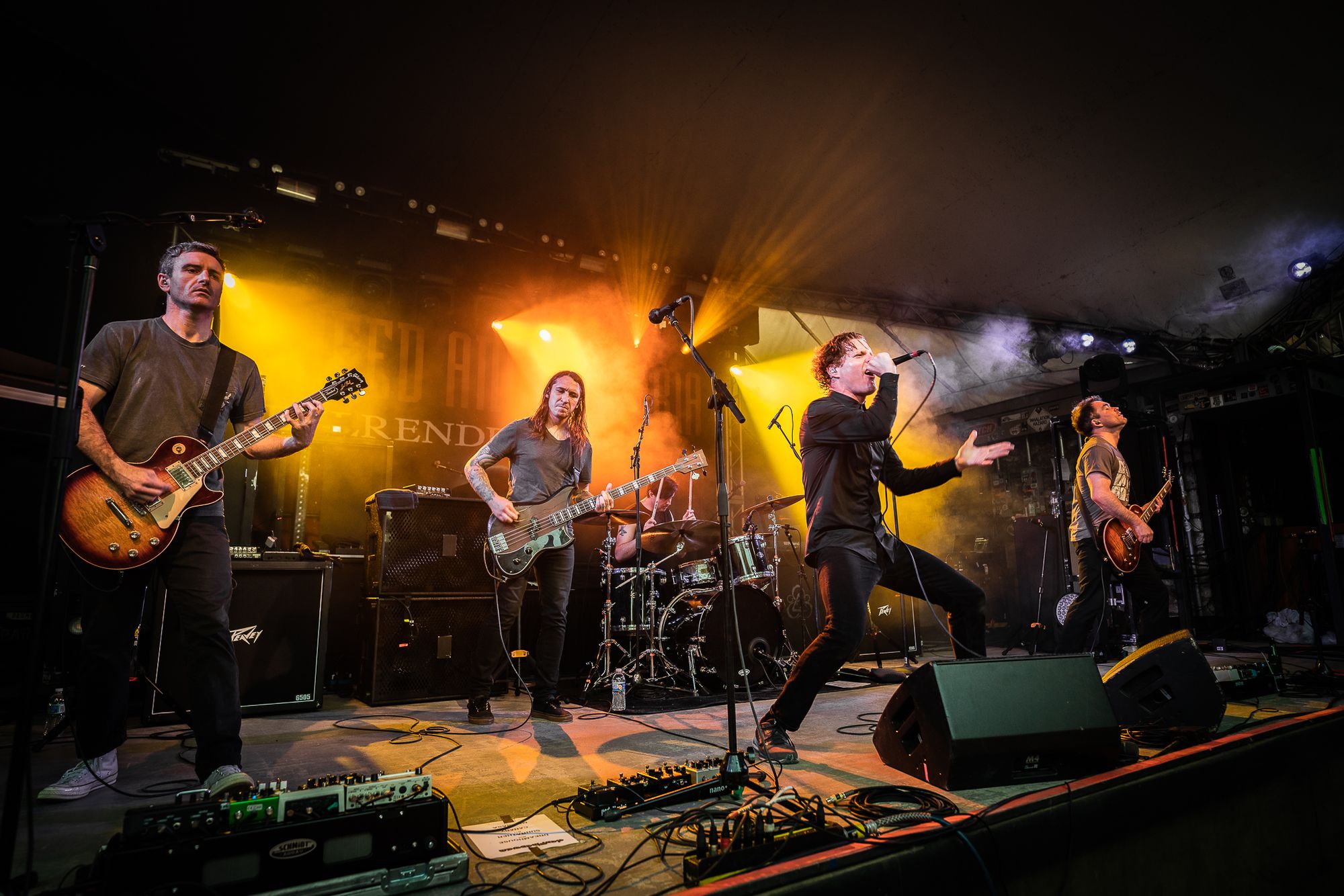 Closing out the set with the final track off 2021 LP Infinite Granite, "Mombasa" is an 8-minute rollercoaster that perfectly encapsulates Deafheaven's modus operandi. As the band brought things down, the lights rose and Clarke thanked the sold-out crowd, met with a roar of applause...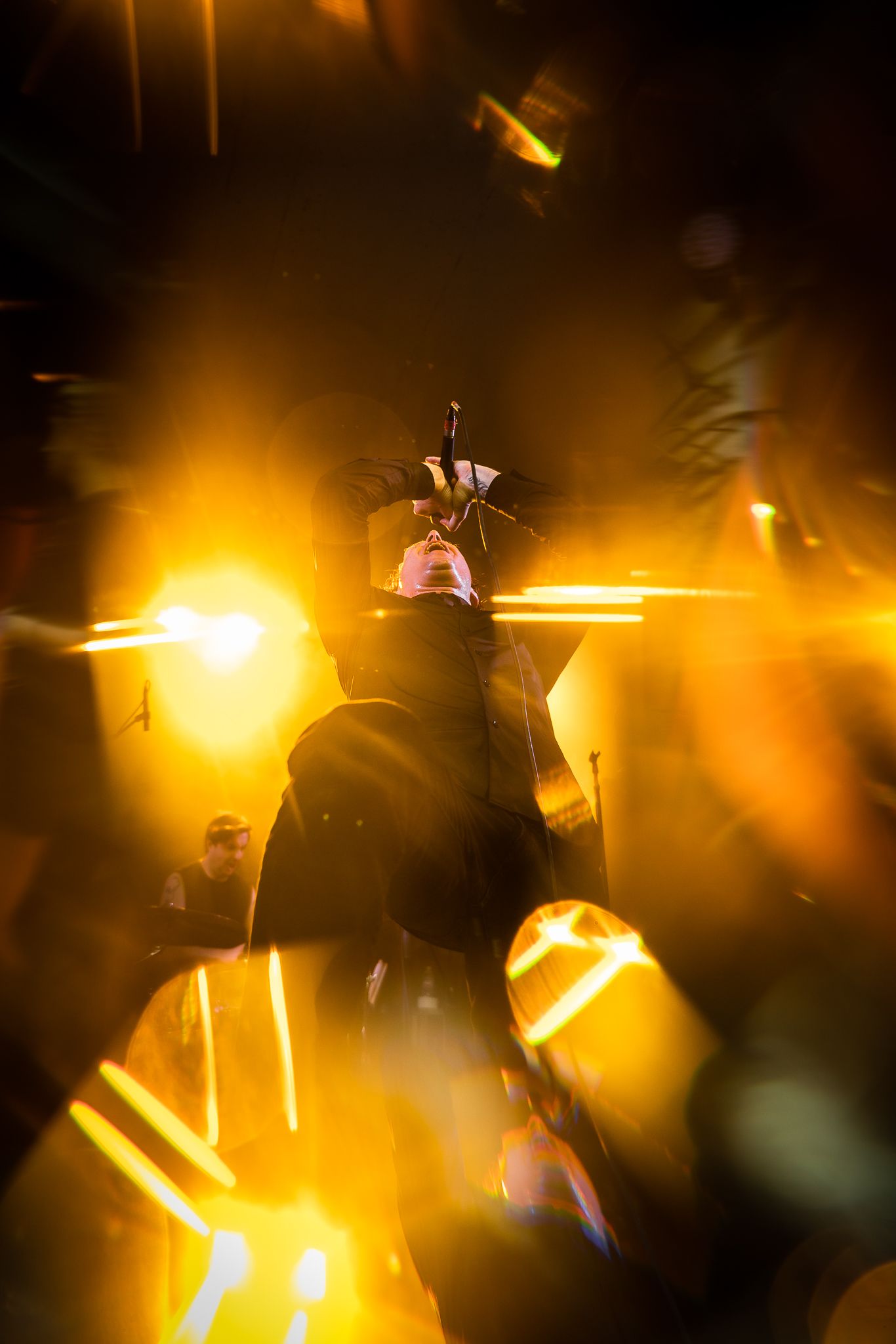 The Neverender: No World For a Waking Mind tour ultimately sees Coheed and Cambria performing a combination of songs from their critically acclaimed 2007 album "Good Apollo, I'm Burning Star IV, Volume Two: No World for Tomorrow" mixed with songs from their latest release, 2022's "Vaxis – Act II: A Window of the Waking Mind." Both albums are incredible, and, in combination with the rest of Coheed's discography, weave together the absolutely mindblowing science fiction narrative titled The Amory Wars, written by lead singer/guitarist Claudio Sanchez. While it is fun to track all the characters, throughlines, and plots in the expansive Amory Wars universe, and to find the references within the songs themselves, you don't actually have to know a single element of the story to enjoy the music. Coheed songs are impeccably crafted, combining insane instrumentality with a creative blend of genres, sonic elements, and influences, recorded and performed live by a band of absolute monster musicians.  The many interconnected plotlines, characters, and story arcs of The Amory Wars would easily make for a college course, or at least a Ph.D. dissertation, but I am not smart enough to communicate that here. Instead, I suggest you check out the voluminous published work, and I'm going to focus on the live performance.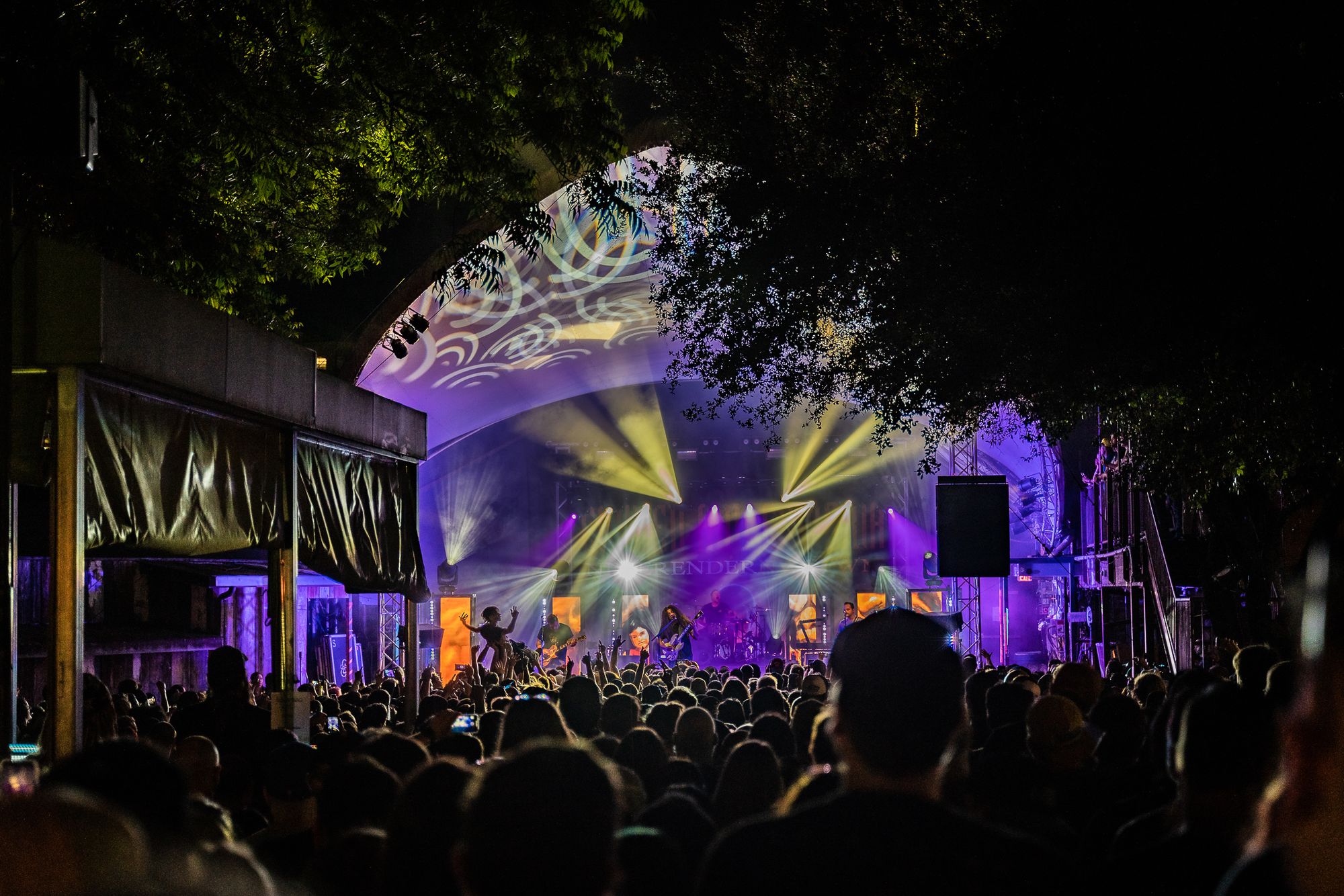 Taking the stage a little after 8:30p, Coheed and Cambria opened their 19-song set with Sanchez performing "No World For Tomorrow" opener "The Reaping" solo on acoustic guitar, before being joined by the rest of the band as the song "No World for Tomorrow" drops. These are big, powerful, heavy songs that are perfect for sing-along, and the audience was more than obliging to hurl all of Sanchez's lyrics right back at him. Joined on stage by bandmates Travis Stever on guitar, Josh Eppard on Drums, and Zach Cooper on bass, the 4-piece commanded the night as the absolute seasoned pros they are, which is hard in a city that leans heavily toward a more traditional blues/rock ethos. But apparently, Austin has a soft spot for Coheed and Cambria because every time I go to/photograph a show, it's both fun and sold out.
Powering through 11 tracks, the band finished their initial set with "On the Brink," the closer on No World for Tomorrow, before coming back onstage and ripping through a 6-song encore made up of songs from Vaxis II. Vaxis II is critically acclaimed, but first very quickly I have to say a few things way more important.
As I've stated ad nauseum in all my concert reviews, I am a drummer and a huge part of my enjoyment at a live show is gawking at drummers and their creativity and technicality. Let me just say: Josh Eppard is a drummer worth gawking over.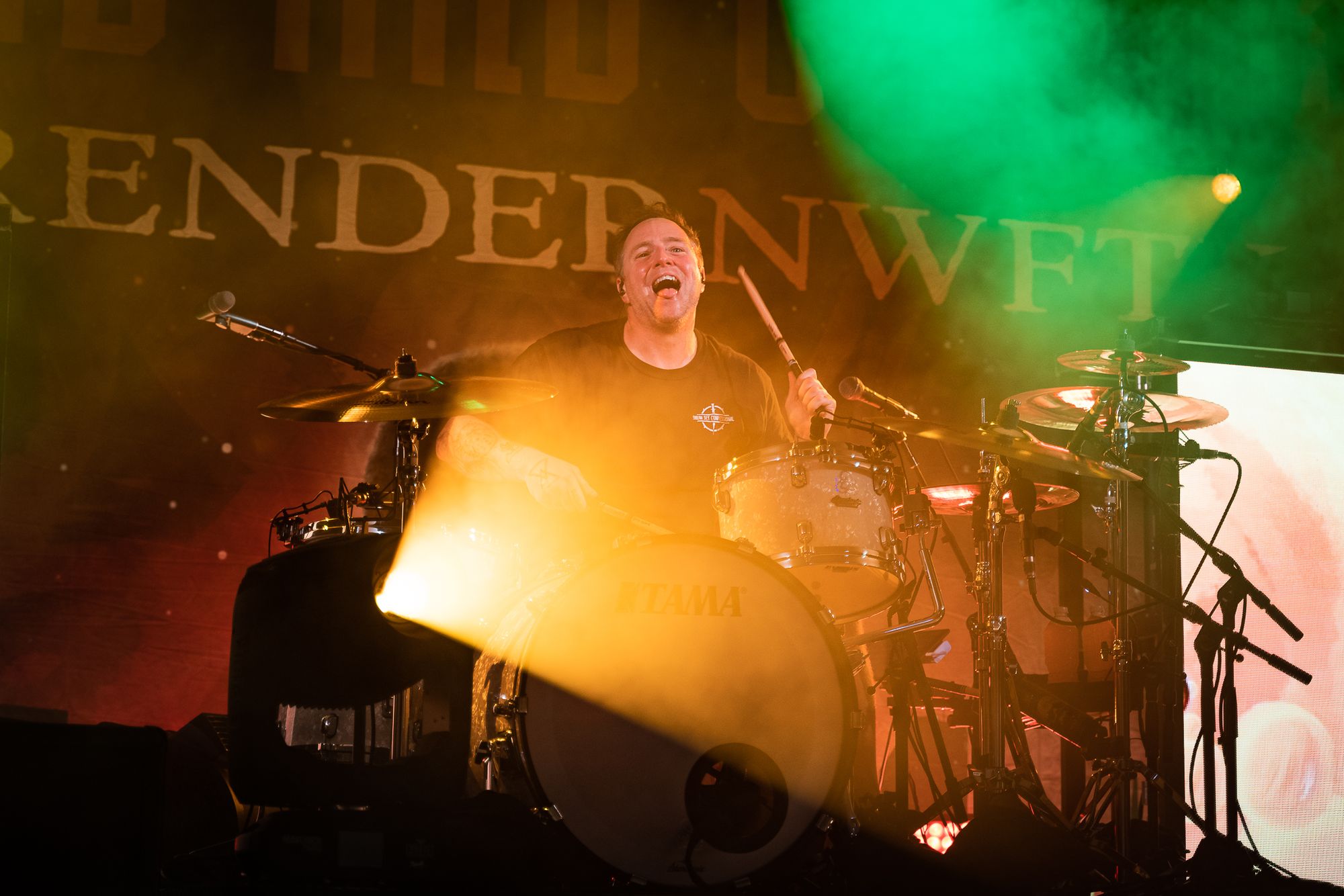 Not one bit of shade to Deafheaven's Daniel Tracy, who is an objective machine beast of a drummer. Eppard writes parts with a flair and sense of style, melded with mindblowing technical acumen, that I find absolutely fascinating. This is really apparent on Vaxis II, almost comically. I can't help but smile and chuckle at the absolutely unnecessary but totally awesome 10-bar drum fill in Comatose (2:22). But I digress…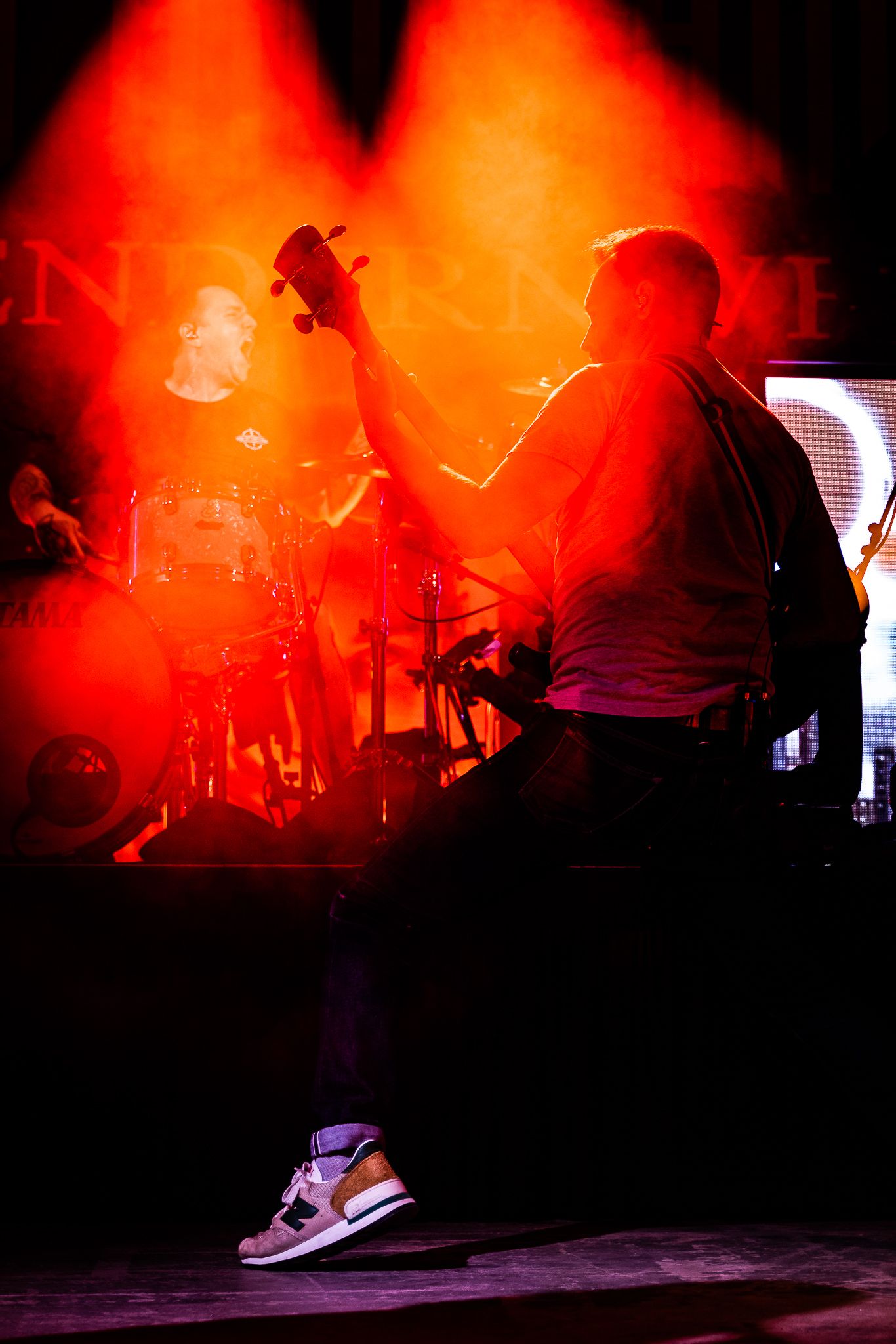 Coheed and Cambria came to Austin and reinforced not only why they've had such a successful and expansive 20-year career, but why we should continue to pay attention as they move forward in their musical and narrative journey. What other band could sell out Stubbs on a tour that combined a record from 2007 and a record from 2022? Just typing that sentence out feels nutty, but here we are. Whatever is in store for the future, you can bet it's going to be deliberate, creative, and epic. No one does what Coheed does. No one could. I personally cannot wait to see what comes next from this amazing band, and you can bet I'll be at the next show with my camera, gawkin on Josh.