Fan favorites and nostalgia kings, Boys Like Girls are freaking back. 30 songs in 100 minutes taking us all the way back to 2005, the 4 piece band brought their A game. A 4 band bill headlined by Boys Like Girls definitely WOW'ed the crowd at Minneapolis' The Fillmore Concert Venue. Nearly a sellout crowd in packed from wall to wall was taken back almost 20 years to where BLG's history began.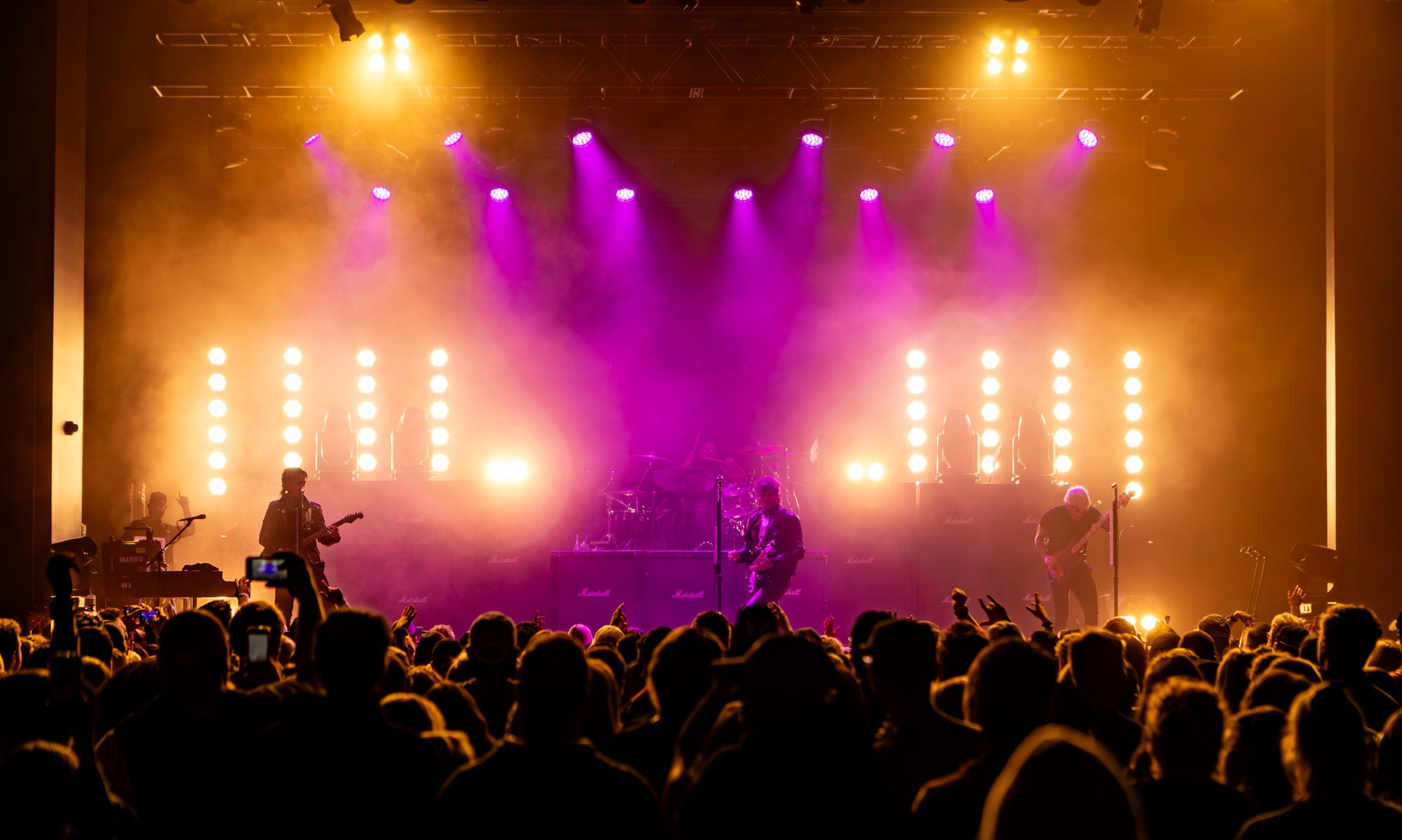 LOLO, not to be confused with the infamous Panic! At The Disco song, "Miss Jackson" brought her absolute best performance to The Fillmore. Rocking a star embroidered crop top, she gave the crowd her all. Singing about mental health, breakups and a big ol' F YOU to your ex, LOLO put on a hell of a show. Her stage presence and energy made for a great catalyst to the rest of the line up. The show started early but LOLO didn't disappoint.
Fresh off her latest single release of "Faceplant" she sang 9 songs including her single. Supported by a 2 piece band, her sound was reminiscent to that of old school Avril Lavigne mixed with new era Olivia Rodrigo. Which, honestly didn't disappoint one bit. I found myself bobbing my head and being caught off guard by her vocal range!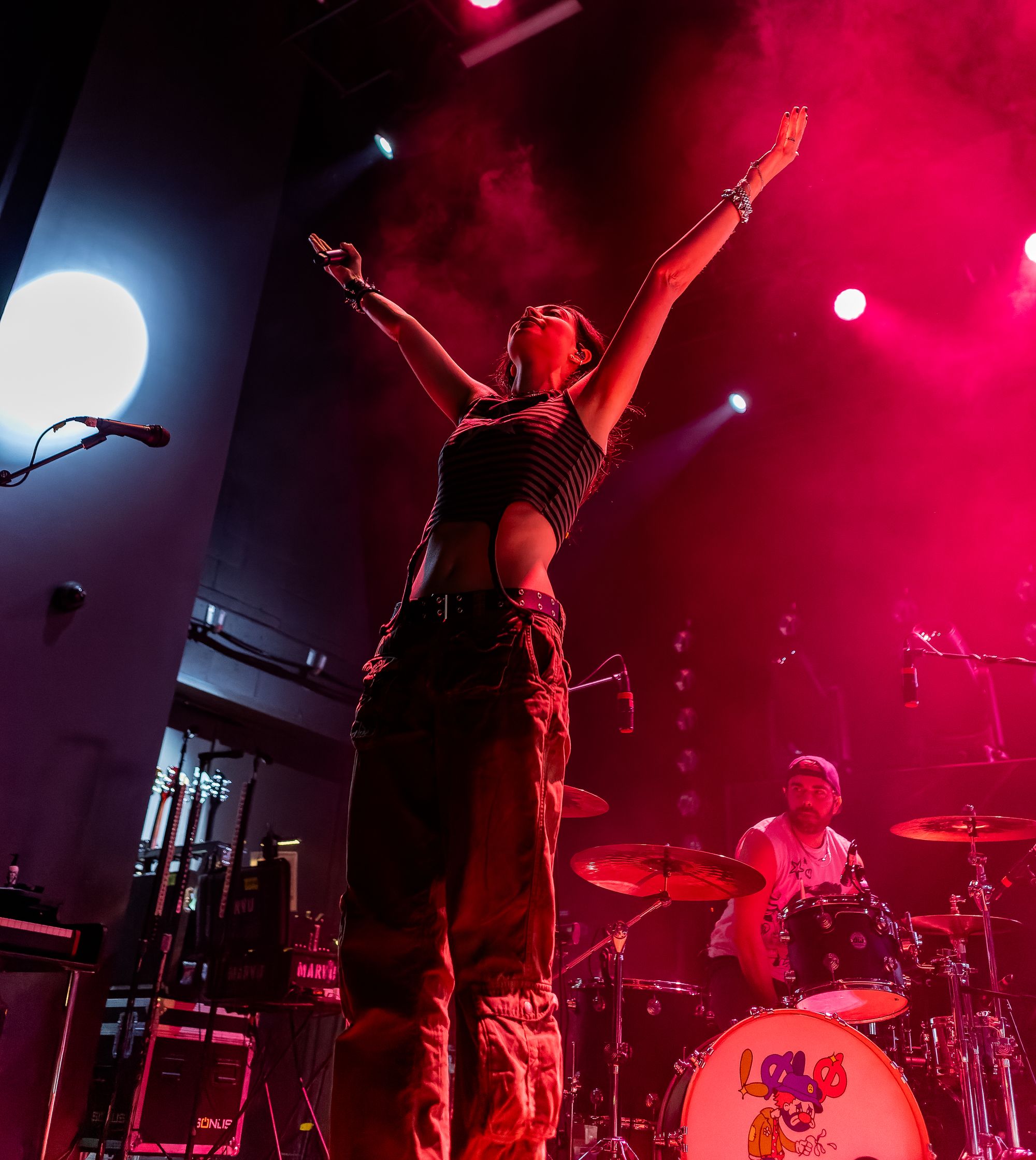 Shortly after LOLO's killer set, a personal favorite band of mine, The Summer Set took the stage. To be honest, this one was a bit surreal and full circle for yours truly. I remember many concerts back home in Milwaukee waiting in lines for hours outside of the local venue The Rave, with it's mysterious "haunted" pool. Most bands I would go to see brought The Summer Set along for the ride and I became quite the fan.
To say this set was awesome is a true understatement. Lead singer Brian Logandales, admitted early on in the set that he'd been battling bronchitus for the past week or 2. That he didn't feel like he should be out on the road, but that night in Minneapolis he said he felt like he was back. Quickly asking if the crowd would let him call Minnesota "home" for the night.
The dynamic 4 piece lead by Brian on vocals and the ever so awesome, Jess Bowen on the drums, performed a 9 song setlist that brought us all the way back to "cult" favorite song "Chelsea". (I remember back years ago when they said, they'd never play it live again).
Midway through their set they dawned a newly released cover/single from their acclaimem "worlds greatest rock band", One Direction and played "What Makes You Beautiful". Brian's voice sounded stellar covering such a popular song, it was such a surreal moment but he nailed it.
I'll finish my section on TSS with this. I was extremely grateful to be able to cover this show and to see this band live again. Honestly, it was a pretty damn cool moment and one I'll never forget.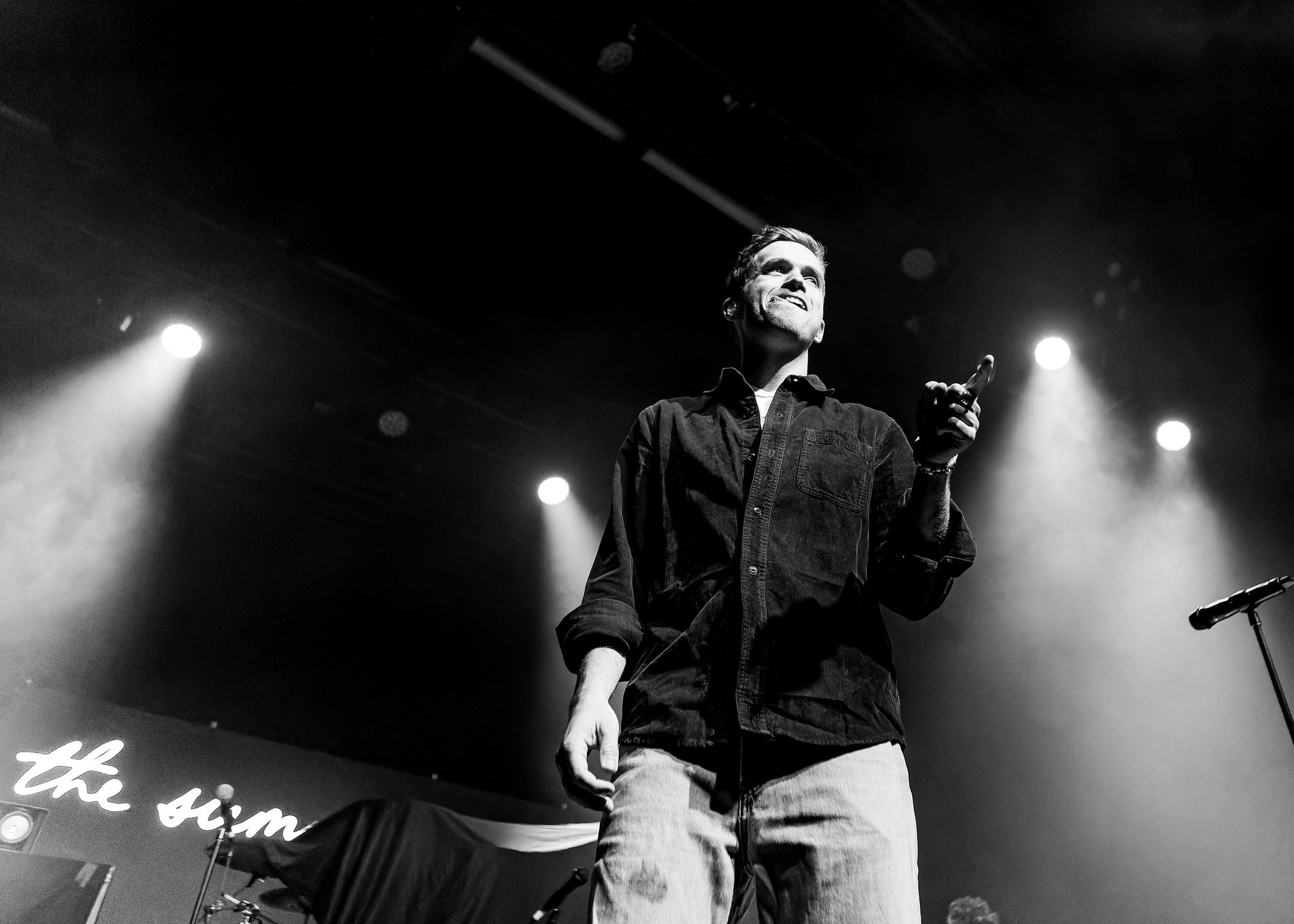 Next up was the New York collective State Champs. These guy absolutely RIP Live. My goodness. I've been a fan of these guys for a few years now and can't remember when the last time I saw them live was, but I have to admit, that Derek DiScanio is a vocal magician. That's all I can say.
The 5 piece band came out with the energy of a nuclear reactor. Jumping, spinning, screaming lyrics at fans in the crowd, and truthfully, at me too. (See the gallery, spoiler alert) I was honestly so impressed by these guys live. Derek's vocals, Ryan on bass and backup are a great vocal pairing. These guys don't miss.
Banging out a 10 song setlist, capped off by a feature with Boys Like Girls Bassist, Gregory James, State Champs played nicely through their latest discography and throwing it back to some of their "oldies" featuring "Elevated" from back in 2015.
As always, stage production increased with every band leading up to BLG and got better and better. With moving heads and fancy lighting positions to match the energy of State Champs, the LD did a great job!
Being able to photograph one of my favorite bands and having them interact with me was a really awesome moment to be honest with ya. These guys didn't take a minute to breathe it seemed during their entire set. From song to song the energy kept rising like build up to a beautiful crescendo which was their final song "everybody but you"
Now, I had not seen State Champs live before except back on Warped Tour what seems like forever ago now. However, I found myself often watching videos of their live performances to see how they stack up to the recordings. They're almost better live. I'll tell you that right now. I found myself singing along the lyrics to the first 3 songs behind my camera and having an absolute blast in the pit.
To the band, thanks for an incredible show. The fans, myself included know you gave us your all and it showed.
Thank you!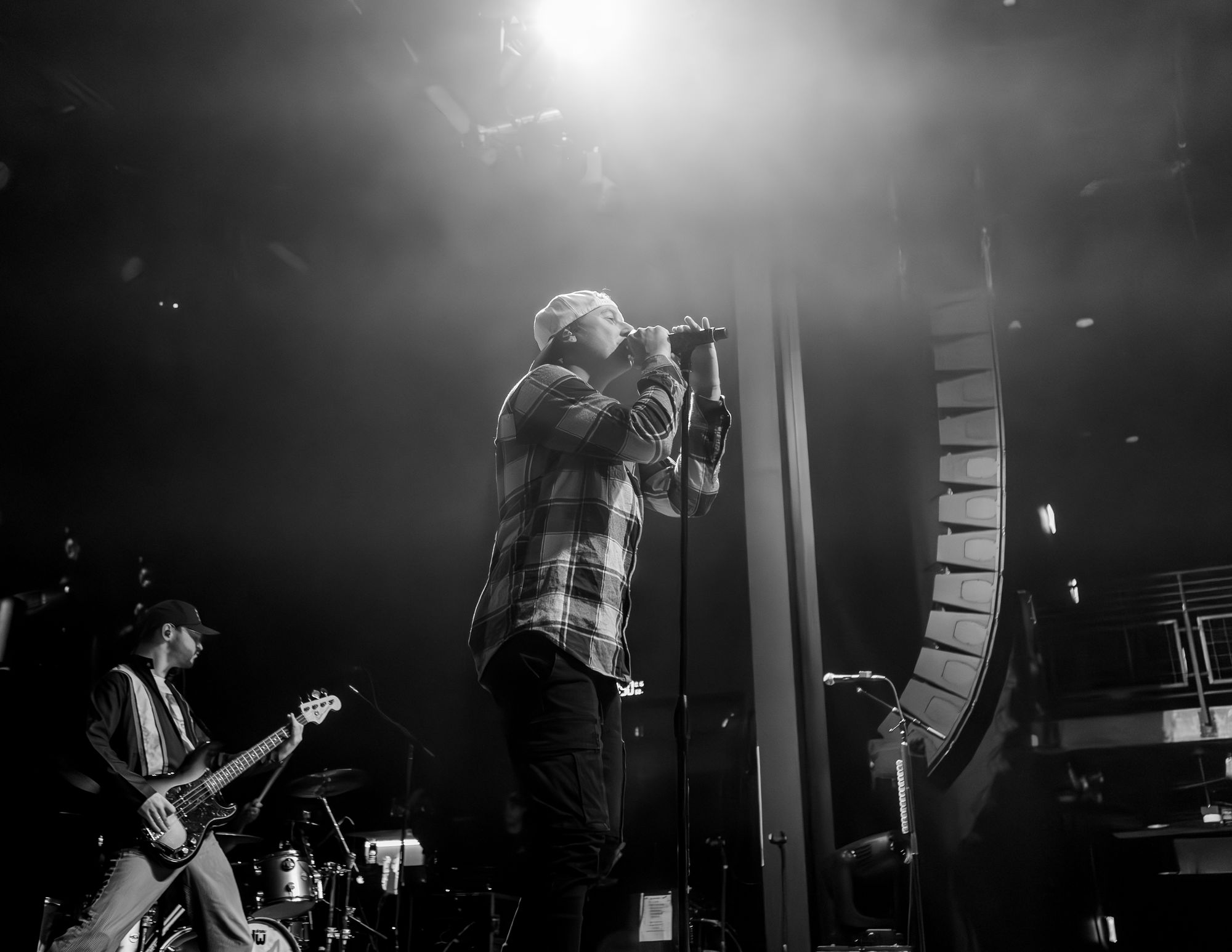 Boys Like Girls.
What more to say? The reason The Fillmore was packed wall to wall on a Monday night.
From cigarettes to a blunt, the individual band members came to the stage one at a time. Starting with the drummer, sparking up something sweet on the tall drum riser, which was surrounded with Marshall Guitar cabs which had a pretty cool LED panel inside them all, to the lead guitarist lighting a cigarette for the intro/first song, each member took a moment as a bit of a "welcome back" before the next guy made their way to the stage.
Back from a 12 year hiatus, playing 30 songs in 100 minutes, lead singer/rhythm guitarist Martin Johnson made sure to let the crowd know, they're going to be playing every one of their favorites.
Starting the show off with their certified platinum hit "Love Drunk" the crowd went nuts. Jumping, screaming the lyrics of the song they likely first heard over 15 years ago. It seemed almost as if a cumulative weight was lifted off everyone's shoulders as the band started the set playing an anthem everyone knew.
From a tribute to Neil Diamond with the crowd screaming the typical "bah bah bah's" BLG made their way through what seemed like a rollercoaster setlist. From covers to old school anthems and a surprise acoustic ballad to cap the night off, BLG didn't skip a beat, even though they'd been gone for a dozen years.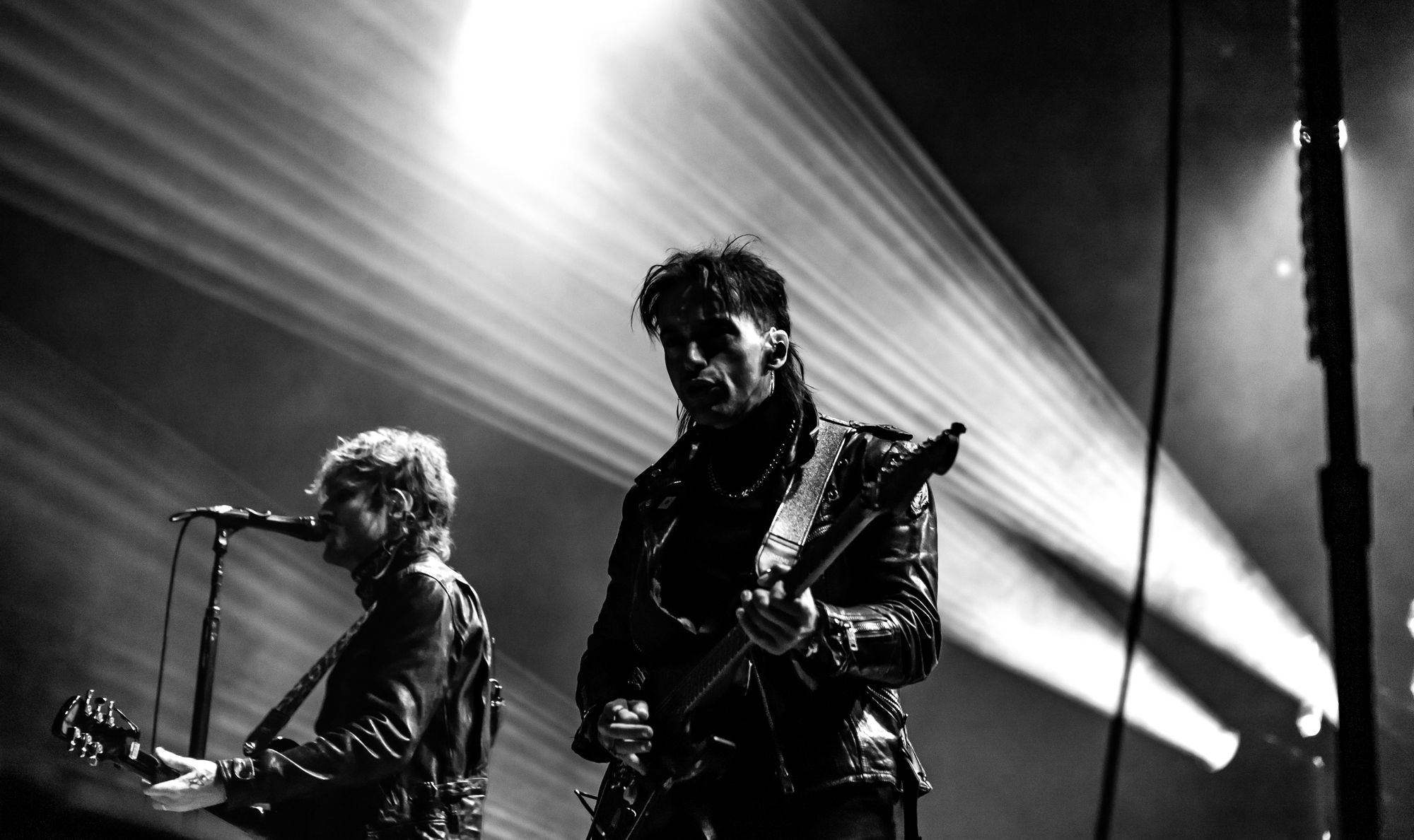 Moving through their 100 minute set, these guys paid tribute to Bruce Springsteen George Michael and I believe a snippet of Dashboard Confessional, BLG made sure to make everyone happy and play exactly what they came for.
Towards the end of their set, they made sure to play the 2006 fan favorite "hero/heroine". A song in which I can remember listening to on the middle school bus. Shortly after they made sure to give everyone exactly what they wanted.
The Great Escape. Making sure to egg on the crowd and give him everything they've got, Martin and the rest of BLG pushed on after an hour and a half and played their also Certified Platinum song from back in 2007. The crowd went absolutely bonkers and it felt like the roof was going to come off as they hit the final chorus.
After a typical walk off encore and chants ringing through The Fillmore, a lone Martin dawning an acoustic guitar came out for an emotional ballad of "two is better than one" to my surprise. Honestly I wasn't sure what to expect as they just played their # 1 song, but the intimate acoustic performance was exactly what was needed to cap off a night full of energy, laughs, and of course memories made.
Until next time.