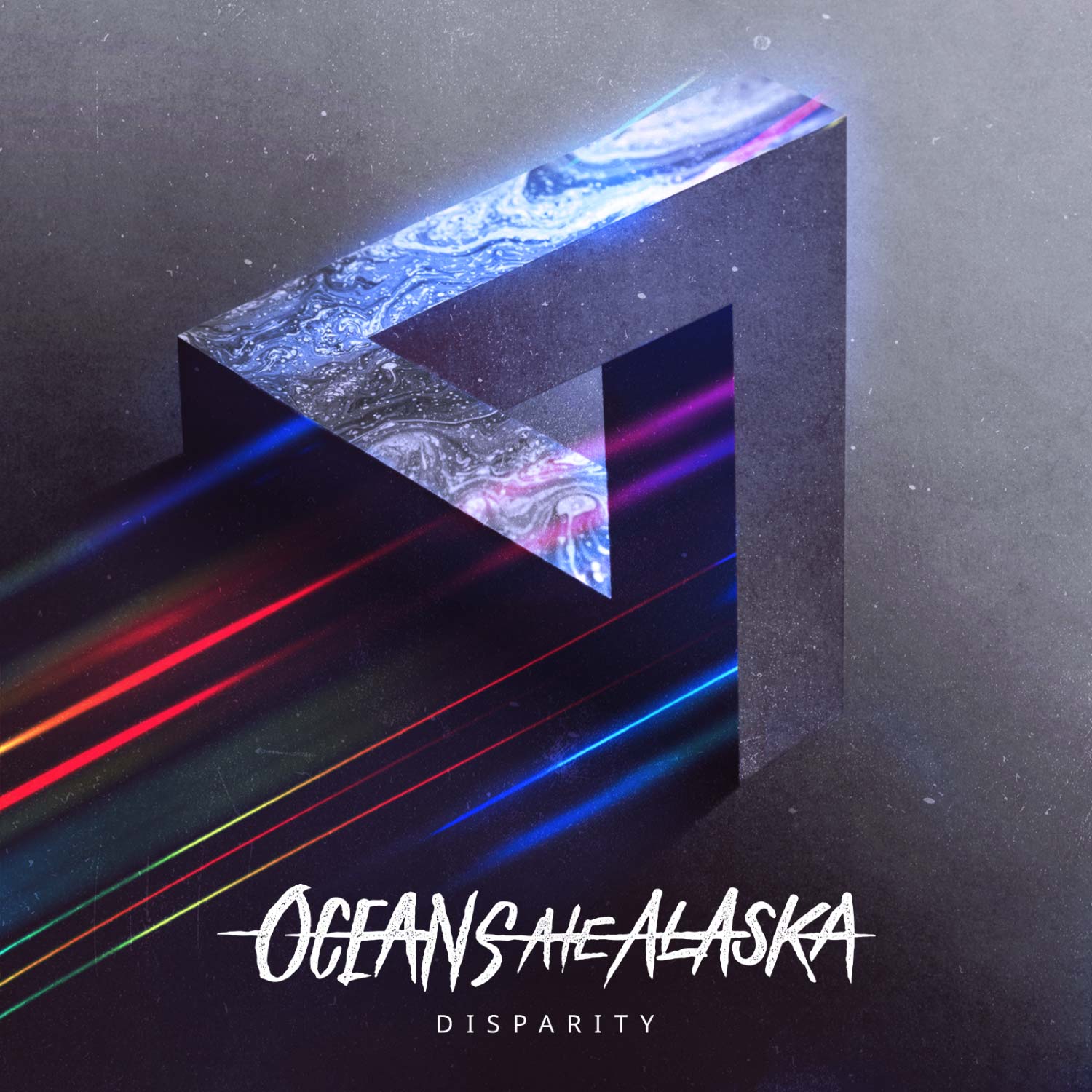 It has been 5 years since the acclaimed release of Oceans Ate Alaska album Hikari. The British quintet is back with their third full album and in short – it is like they never left. After playing the album through multiple times I can absolutely attest to there being something here for everyone. Disparity features some of the gnarliest of metal riffage while also sporting some lofi vibes. Yes, that's right, lofi – and it works incredibly well here.
Right out of the gate we're greeted to the track 'Paradigm' which, in my opinion, sports a very similar Oceans style to the band's biggest song to date 'Hansha'. This track to me is a welcome back to all Ocean's fans. While 'Hansha' features some of James Harrison's [Vocals] best clean work, 'Paradigm' is metal blended blast beat fest sure to please the heavy lovers.
The heavy does not stop there… check out the track 'Nova' below.
While the track 'Metamorph' came out in 2020, it absolutely was an early preview of what this entire album would feel like. A perfect paired blend of lofi undertone with metal I never knew could exist. Check it out below
While 'Shallow Graves' does have clean vocal work in chorus it does not slow up one bit. The crushing strings from James Kennedy [guitar], Adam Zytkiewicz [guitar] & Mike Stanton [bass] carry the breakneck pace while Chris Turner on drums kept me guessing and bobbing my head along. The operatic choir backing is sure to have fans singing along live. I cannot wait to see this one live.
James described the track 'Sol' perfectly:
"There's a lighter approach. It's about waking up in the morning and realizing throughout all of the darkness, it's worth living life and spending it with someone you love. It's essentially a love song."
'Dead Behind The Eyes' featuring iPrevials own Eric Valerberghe is exploding metal front to back. I can already imagine the pits that will be circling to this one live. Eric's vocals added to that of James are sure to get bodies flying and blood flowing. Chris Turner gave insights on this track's meaning:
"It's about the monster inside of you that you need to push out and fend off".
'Plague Speech'. This track is just incredible to me. James's ability to hit these demon-like whispers while luring you in with cleans speaks volumes to his ability. Lyrically this track is a direct stab at government and those in power. It's as in your face as possible in the best way. "The poison from your mouth, asphyxiated by the lies you tell". "You've got blood on your hands, bleach in your veins, brainwashed by the media, the whole world goes insane."
To counterbalance the heaviest track on the album prior we are eased into a lofi serenity in the album titled track 'Disparity'. I can already see this one being used as the bands pre-staging song. Such a graceful and eloquent track.
'Empty Space' eased me back into that familiar Oceans feel from the opening track. A hopeful melodic blend that in my opinion captures this whole album so well.
"There's a split nature where we merge lo-fi production with our traditional sound. The melodic elements provide color and saturation, and the heavier elements provide darkness. These are the two veins running through the record". – Chris Turner
This track as well as 'Hallucinogen' are the perfect end caps to this album. A perfect blend of these two seemingly different emotional musical styles. While the album is titled Disparity the bands intent is very clear: Have hope.
"We want them to feel empowered to realize they can be the change they want. It's still what we're doing. It's been a long time since we put out an album, but we're here."– James
Disparity track listing: