Hollow Front has dropped their long-awaited album The Price Of Dreaming and let me tell you, it was more than I could have imagined from them.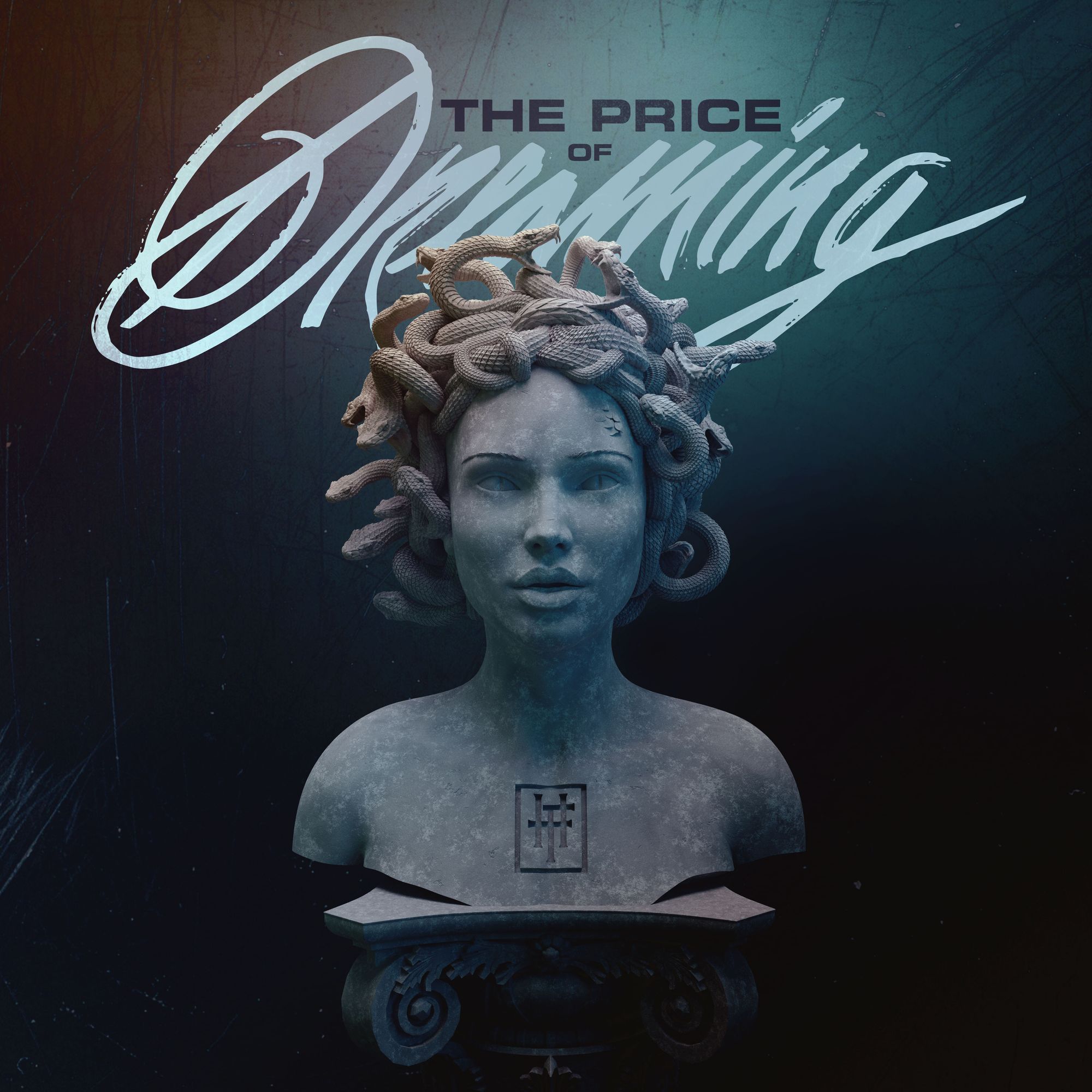 I had been following Hollow Front for the better part of the last year. I had seen they were touring with We Came As Romans and coming through Dallas knowing I was going to be covering the show. I had given them a listen and really liked what I heard so when I saw a new album was coming I was ready to hear it.
Hearing the latest single "Comatose", I knew the album going to be good. Listen to the single below:
Frontman Tyler Tate had some words to say about it:
"Comatose" is ultimately about battling against depression while living in the hopeless, nightmarish world situation of the pandemic. Specifically, the song explores him being left with a comatose-like feeling after having live music, life purpose, and meaning ripped from underneath him due to restrictions.
I came up with this concept while being caught in the depths of depression during the heaviest part of the pandemic, when the entire music industry was shut down, and there was no sign of a comeback in sight," shares Tate. "Everything we had worked for was taken away in the blink of an eye and we had no idea when we would get it back. It was terrifying."
He continues:
"I felt like I was fighting an impending darkness all the time, what I refer to in the song as 'the sleep' — that feeling as if you're just floating through your life, without happiness or purpose. Almost like being in a coma, but still retaining your higher cognitive functions. You're aware of what's happening around you, but don't know how long you'll be stuck this way, or if you'll ever truly feel awake and alive again. But you have no choice but to press on, even though you feel trapped by the weight of carrying on. I think a lot of human beings feel this way, especially over the past few years. Some of us are on autopilot, just taking life day by day and hoping to feel happy and normal again."
---
Let's jump into the album:
At first, listen, the quality of the entire album front to back is absolutely phenomenal. I don't know who produced the album but major kudos to the. I love how each song flows in and out of each other. It makes listening to an album that much better. I always listen for the production and composition of an album because I feel that can sometimes be overlooked when piecing it all together. That gets an A+ in my book.
Next, I want to highlight how incredible Tyler Tate's voice is. He has a way of grabbing you by the ears and saying, "Hey you're not ready for this next part." From beginning to end you can tell they put so much time into making this some of their best music ever created.
I was a huge fan of "Changeling" due to the really nice melodies and guitar riffs/solos. It flowed super well and I found myself wanting to listen to it over and over. It's something about those guitars that do it for me. I also really enjoyed the slower tune, "Two Wolds Away". I love when a band can add contrast to an album like that. I feel like it only keeps you engaged and listening. But of course, you can't keep out the heaviness because that is what makes Hollow Front who they are. The emotion they put into their music is incredible and this album absolutely sheds it.
Overall I really think the masses will definitely enjoy what this album provides. Song to song, heavy riff to heavy riff, The Price Of Dreaming is definitely going to need to be in your rotation. Listen to the new album below: